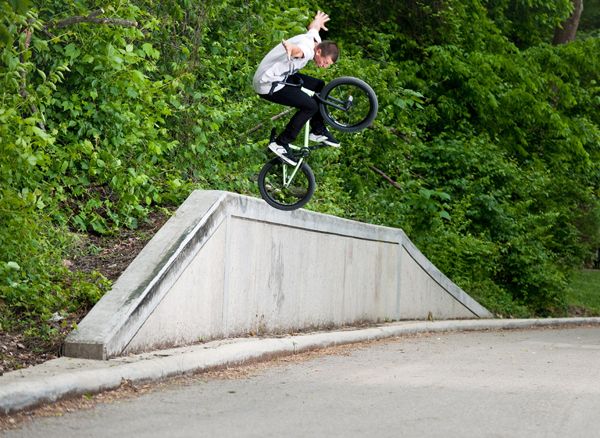 Kevin has been on the hustle lately trying to wrap up filming for his Verde part and Deadline section. If that doesn't seem like a lot of work, he has also found the time to drop some real good edits of his friends. I figured it would be a real good time to check in with him to see how things are going, what camera setup he's working with these days and more. Let's take a look at what he has to say…
Name: Kevin Lajos Kiraly

Location: Livermore CA
Sponsors: Verde, DEADLINE, Globe's been helping me out.
Years riding: A lot
How are things going with Verde these days? Your signature goods have been out for a minute, right? Care to talk a little bit about that?
Yeah man, Verde's been good. Cory and Steve are still putting out the best stuff in the business. My signature frame and bars have been doing really good, so I'm happy people are really into it. I believe the first batch of frames are almost all sold out.
What does Will have in the works with you and the crew? Have you been filming much for the Greenhouse video? Any trips or anything in the works you are psyched for?
There was talk of a greenhouse vid but that attention got put on something else. Right now I'm filming for a personal Verde part that'll be free online and hopefully done before Interbike. I have been working REALLY HARD on it.
Have you finished up your section for the Deadline video or do you still have a few clips you want to get before it's all wrapped up?
Everyone has stuff they wanna film or re film for it. It's been hard for me because my Verde part will come out close to that so I'm trying to film different stuff for it so it's not too similar. The DEADLINE vid is going to be fucking mind blowing!
Have your had a chance to get a look at any of the video yet? What can you tell us without giving away too much?
Let's just say Garrett's section will be 10 times better then his Nike part. Just think about that.
Any other fresh sponsor news you can tell us about? Nope. I'm still struggeling.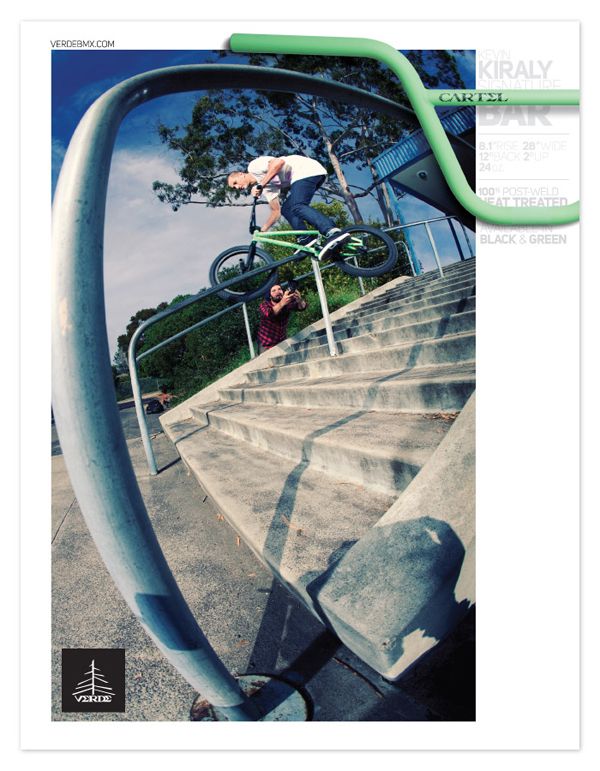 I know you are always on the move. Where have you been lately? Any trips planned for the summer outside of Verde stuff you are making happen?
Justin Burns, Nick Ince and I plan on doing a bunch of small Cali trips to get clips.
It looks like you have been killing it on both sides of the camera. When can we expect a fresh edit of you to hit the Internet? Have you been filming for anything outside of the Verde and Deadline videos?
Kyle carlson was nice enough to let me do Vital edits of kids I think are really good up here in the Bay Area that don't get much coverage, plus the random left over stuff we film here, no really crazy plans.
What kind of a camera setup are you working with these days?
I have a Panasonic HMC 150, with just an Opteka .03 fish, hopefully get the whale eye one day, I have a Honda2000W generator, few flood lights and an awesome filming board.
What are some of the projects you have been working on lately? I know you dropped a real good one of Justin Burns not to long ago.
Yeah, Justin worked really hard on that and I'm pumped with the result. We're constantly filming, so most of my footage will go to my Verde part "if it's good enough" and other people's will go into Vital edits or what ever. I'm filming a Bench Line vid for the web right now that I think people will be into. That won't drop for a minute though.
Where have you been riding the most lately? Any hot spots you have been psyched on?
I'm just coming off a knee injury so I have not been riding too much crazy stuff. There's a school in my town with bunch of benches you can move around that we've been riding on the regular that are so fun!
Who have you been getting the most sessions in with? Any new up and coming guys you think people need to keep an eye out for?
The scene here in the Bay Area is getting so big. I mostly just ride with Justin Burns and Nick Ince though.
Outside of riding and filming what have you been up to lately?
It's summertime so I'll be getting back into wakeboarding, me and my brothers bonding sport, haha.
You have been on the Twitter grind for a while now. What's your link and what can people expect when they follow you?
Nothing really. I barley use it. I follow mostly like skateboarders and fashion stuff. I hate going on there and seeing stupid shit that pros write on there, I just un-followed a lot of people. When I do use it you can expect pics of spots and just stuff that has to do with riding. @KevinKiraly
I've been seeing a lot of photos of your wiener popping up lately. What's that all about? What's his name and how old is the little guy?
Hahaha, I know I get a lot of shit for it. It's my wiener dog, Chewy, he's my best buddy and I'm always hanging with him so it's hard not to snap pics and throw em on FB for the girls to get pumped on, haha.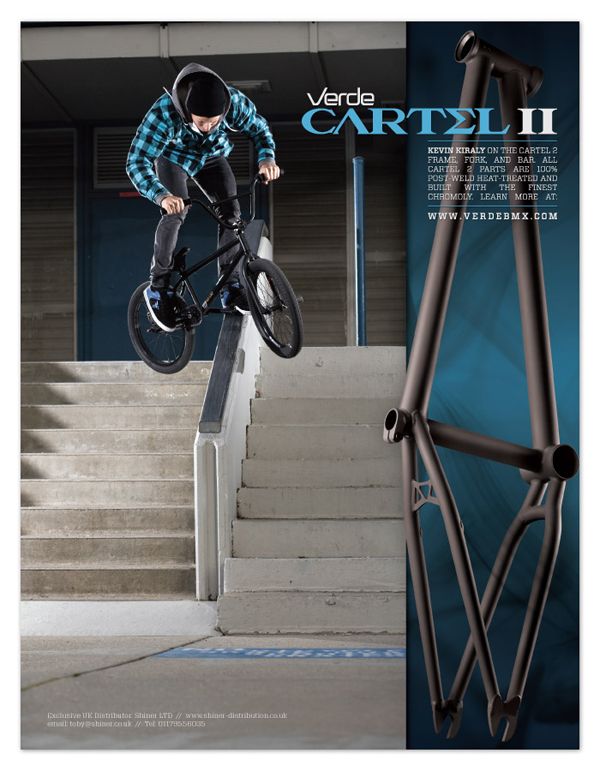 Have you had any crazy situations come your way lately?
Nah, nothing too crazy. About a year ago I woke up in a girls bed with her ex boyfriend standing above me, shit was wild.
What's something about yourself that might surprise people?
I'm nicer than what most people portray of me.
What's the last song you heard, movie you watched and website you visited?
Last song I really listened to was the song I might use for my Verde part, last movie I watched was last night called Hall Pass, pretty funny, last website was ISANYONEUP.COM.
Anything else you want to say?
Thanks to you, Kurt. Pumped that you made this website for your love of BMX and kept with it. Thanks for the interview and thanks to the people that support me!
Random Railtage Edit – More BMX Videos

Go to BMXwonderland.com for more videos.

Go to BMXwonderland.com for more videos.