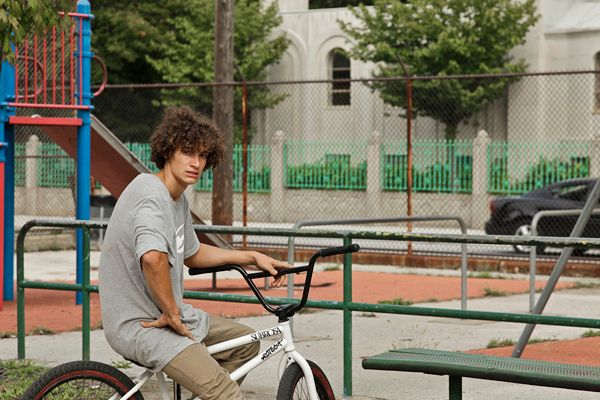 All photos courtesy of The Shadow Conspiracy / Tristan Afre
There's no doubt that Simone Barraco has had one hell of a year. I'd say being the newest pro addition to both Shadow Conspiracy and Subrosa in the past month or so should be an indicator that he has to be doing something right. With that being said, there was no doubt that Simone was definitely due for an interview on The Union. I hit him up with a few questions so let's see what he had to say…
Name: Simone Barraco

Location: Genova, Italy
Sponsors: Nike 6.0, The Shadow Conspiracy, Subrosa Brand, Front Ocean, Pull-In
Years riding: 6
What was it that first got you into BMX? Any early memories come to mind?
Mat Hoffman Pro BMX 2 for Playstation 1. I was playing all the time with my bro, Luca. It had been my only way to watch something about BMX. I didn't have the internet or magazines. I only that video game, haha!
So the last few weeks have been awesome for you. You were recently bumped up to the Subrosa pro team. How has that been for you? Do you have any signature goods, trips or anything like that coming up with them?
Yes, I had really good times last month in the U.S with the Subrosa and Shadow family!!! It is awesome for me be part of one of the best BMX brands in the world. Everybody is super nice and I'm stoked to ride for them!!! We are working on something that I am so happy about and I hope you will see something soon!!!
You were also bumped up to the Shadow Conspiracy Pro Team. What does Ronnie and Chadwick have in the works with you? Any sort of signature stuff, trips, videos or anything like that?
Yes, I'm really happy about that. My time in the U.S with Ronnie, Chadwick and Ryan was just too good. I want to go back soon!!! Hopefully early 2012!!
How are things going with Nike 6.0? Anything in the works with them?
Everything is going really good. They help me a lot and the european team is so good. I'm stoked to meet my mates at every jam, contest or trip around Europe… I think we're gonna do something with Stefan and I again, but I don't really know much yet…
Any other sponsor news you can tell us about?
Not really. Just the same amazing ones!
These past few weeks you have been traveling pretty heavily with the Subrosa and Shadow crews. What are your travel plans for the rest of the winter? Anywhere in particular you want to get to?
I'm planning right now to go to Barcelona in January for a month or more. Stefan, me and other friends are stoked to go there. Riding, filming and partying with better weather than Italy!! I think we'll do it!!! I can't wait (if anybody wants to join us just do it!!!). It will be fun!
I know you were at Rebel Jam as well. Are you much of a contest rider, or was it just something you wanted to enter for fun? Can we expect to see you in more contests further down the road?
Yeah, I'm not a contest rider at all, I don't like to compete and I'm pretty shy. In Italy we never ride with a lot of people on the course or watching. It's always just you and a few friends or maybe just you… so contests make me a little bit nervous even if I don't really care about the results. I just want to ride with friends that I never can ride with, have fun with them riding and then party during the night! So, I'll still go to contests, they are fun!
You have been popping up a ton lately in the web video game. When can we expect a new edit out of you? When will your Welcome to Subrosa's Pro Team edit be ready?
I hope I'll be able to film for it in Barcelona next month!!! I'm stoked to ride over there, nice spots everywhere.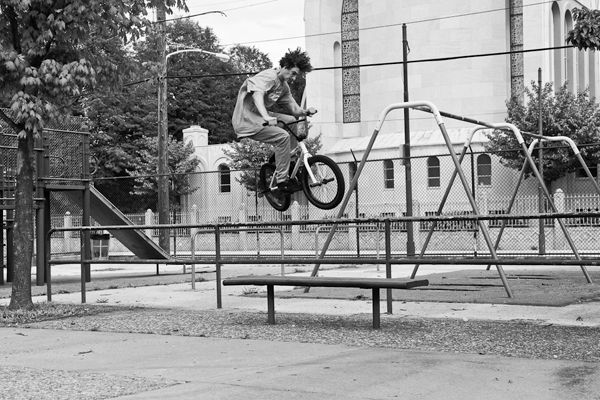 Have you been filming for G.U.T.I? Will you have a full part in that video?
No man. It's not too easy film for it while I'm in Italy or Europe.. Hopefully next time I'm in the U.S we'll film some clips! I really would like to be part of it!!!!
Seeing as you have been spending quite a bit of time in the U.S lately, do you feel like you could ever see yourself living somewhere other than Italy? Where could you see yourself living?
Sure maaannn! San Diego and Long Beach was really nice. Barcelona is always my favorite, similar to Italy, pretty easy to live over there. I just need to learn english, haha.
Let's say you could take a trip any where in the world for a week with 5 people. Where would you go, who would you bring and why?
Efffff man, that's a hard question! 5 people are too few!!! I've got a loooooot of good friends!!! The place I would like to go to is Austin. Everybody says it's amazing!
Since 2011 was so good to you, what are you hoping to accomplish in 2012?
Have the same fun or more, film more edits and travel to new places with good friends!
What do you think you would be doing today if you never got into BMX?
Something weird..Haha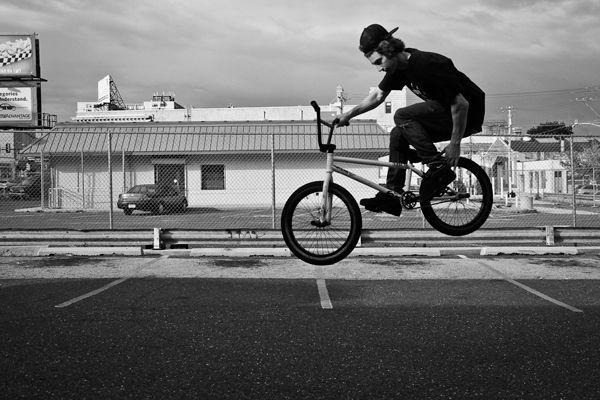 What are you usually up to when you aren't riding?
Sleeping, traveling, staying with friends and chilling.
Other than riding bikes, what's something you are really good at?
Sleep, haha.
How have the girls been treating you lately? Do the girls in Italy dig BMX riders? What's your trick to picking up girls?
Girls are crazy! I'll never understand them, but they don't know much about BMX in Italy for sure. They love soccer playyyeeerrrrs,they are so cooolll, Haha!
Are you much of a partier? What makes for a good night out for you?
I love to party. I've got some of the craziest friends you can imagine, so it's just so good party with them! It is always fun to party and I can't wait for the nasty Monday in BCN!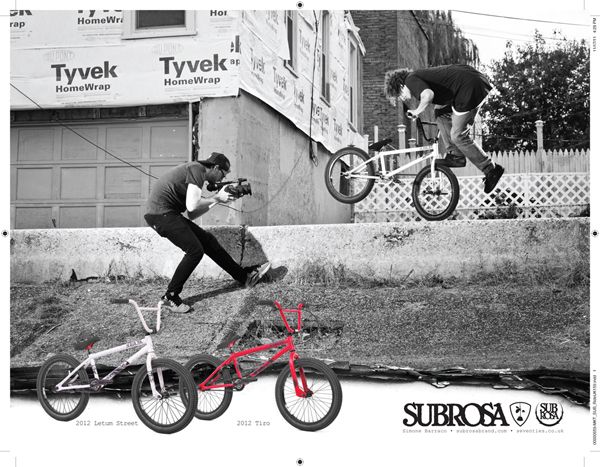 What's the craziest thing that has ever happened to you? Have you ever ended up in jail cell for a night or anything like that?
Haha I've never been to jail for a night, but I have been just for a day more than once… Last time was because graffiti. Last year in Barcelona we got a 500 euros ticket while filming for Nike because of riding some street spot. That was bad too!
What's something about yourself that might surprise people?
I don't know… I don't like cars, motorcycles or to drive.
What's the last song you heard, movie you watched and website you visited?
I'm listening to the Red Hot Chili Peppers right now. Yesterday I saw an italian stupid film called "I Soliti Idioti" and I just finished up a chat on Facebook.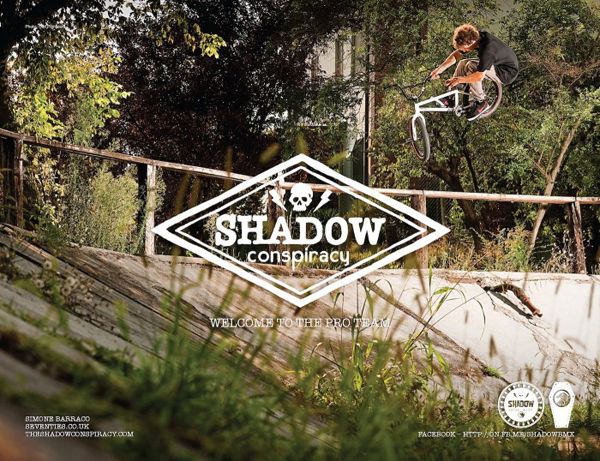 Is there anything you have always wanted to do, but never have? Any plans of making it happen sometime soon?
Not really. I'm doing what I want right now.
Where do you see yourself in 5 years?
Riding with friends, traveling, speaking a perfect english, looking for a good girl.
Do you have any shout outs or thanks?
Thanks for this nice interview, thanks to my sponsors, my family, Roby Borgo, my ROT66 crew and all my friends around the world! THANKS and see you soon!
Simone Barraco + Tony Neyer Built to Shred-It – More BMX Videos