When I first heard of Jeff K he was just that guy from Midwest BMX that killed it. Over time we have bumped into each other a few times on trips and stuff and he had always been way cool. To be honest this was one of the first people I wanted to interview when I started this. Never the less it is finally here now so enjoy.
Name:
Jeff Anthony Klugiewicz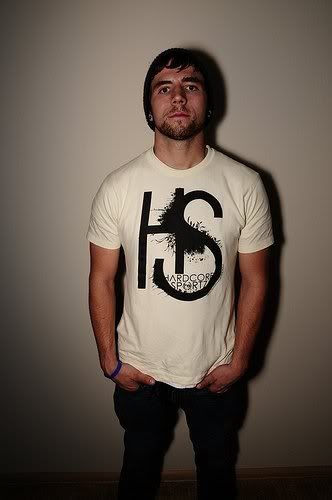 Location:
Milwaukee, Wisconsin (Eastside)
Sponsors:
Mankind, Sun Rims, Profile Racing, UGP, Hardcore Sportz, Division.
Years riding:
8
What was it that originally got you into BMX, and did you ever think it would be taking you all over the world?
Got a bike…. Started pedaling and haven't stopped. I started riding and never ever thought about being sponsored, when shit started happening i couldn't believe it, i still cant! I'm definitely very blessed!
How are things going with Mankind? I know your frame just dropped an it is looking real good?
Things have been very good. Christoph (the owner of Mankind) lets me do what I want with a lot of things! Ya my frame did drop and am very excited on how it turned out.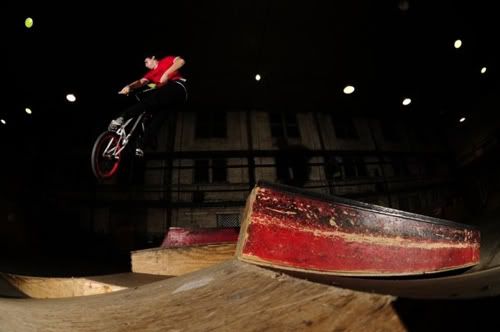 How about Profile, and your other sponsors? Anything cool going on with them?
Ive been working on a profile edit and that just came out. also have been trying to do a Tshirt with Profile as well. We've been working on that lately.! Also my good buddy Karl Poynter Just asked me to ride for his shop "Hardcore Sportz", and im real stoked on it! Its cool to ride for a shop that puts BMX first! Keep a eye for there new site to drop!
It seems like you have blown up so much since the days of Midwest BMX, do you feel like that was a big factor in getting yourself noticed or was it other factors?
I'm sure it helped, everything does! Also traveling and meeting people helped. Catfish has done a bunch for me! So big thanks to him for all he's done.
Speaking of Midwest BMX, what is going on with that site now? I heard it's pretty much just you and Mike Hinkens running it now?
Um Mike just got added to the list of people who update the site! But Dom still does a lot! We are trying to get the site going more.
Who Else Updates the site?
Here's the list! Me, Mike Hinkens, Dominic Trovato, Jake Geisel, Micah Kranz, and Grant C will be soon!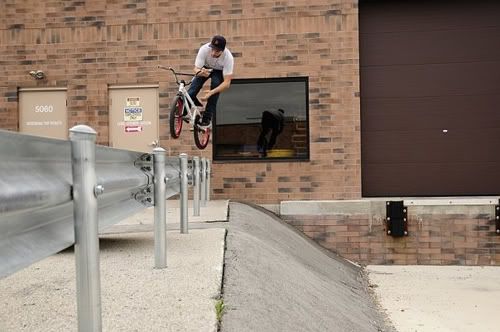 Do you have any new web videos, or video parts in the works? Will there ever be a Midwest BMX DVD done once you get some time?
Um videos just come when I can! I am super busy with a lot of other shit that it makes it hard plan things out! The Midwest DVD was just a dream, ha!
You have had the chance to travel a lot this past year, where are some of your favorite places you got to go?
hmm, anywhere I go is always fun! but I had a blast in Tel Aviv, Israel. the weather and people were so good, we just chilled and it was definitely a vacation. San Diego was super fun
Any places you are traveling or would like to go to?
I am going to baco in Florida! As far as places I'd like to go… anywhere overseas!
The Milwaukee scene has always been really good, who are some up and comers people should be keeping their eyes out for?
Little Jon!!! I know he's on Kink, But a lot of people out there still don't know, he's a savage! others you don't know id have to say Jeff Dowhen(Jeff D)! He has been killing it lately!
Who is your typical riding crew when your not out on trips?
Mike Hinkens… if I'm on a bike in Milwaukee its usually with him! Logan Reynalds, Jeff Dowhen, Grant C, Jake Geisel, Edson Nieves, and Andrew Kuntz! there's a lot more but those I ride with the most!
You have been killing it brakeless these days, however I noticed you didn't hack your mounts. Do you ever plan on putting some brakes back on?
I don't know, I'm not going to say i am or I'm not, i just do it one day at a time and for now my bikes rolling good!
What is one trick you will never get sick of doing or seeing and why?
I really like tables. I'd have to say because there are so many different ways the trick is done! and watching someone snap a table… It's just sick!
If you could only ride in one place for the rest of your days, where would you pick and why?
4 seasons! All my friends ride there and the place is always changing the setup, so at least I wouldn't have to ride the same shit forever!
If you could change anything about BMX, what would you change and why?
The Hate! I don't really feel like I have to explain!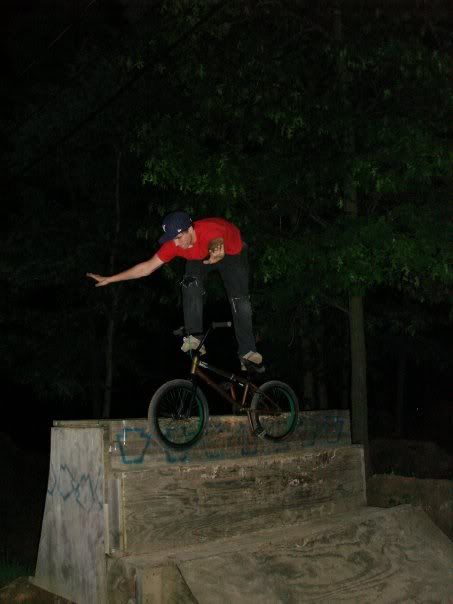 What do you think you would be up to if you never got into BMX?
I don't care!
Outside of riding, what are you up to?
Working building skate parks! Chilling and partying!
Are you still working at 4 Seasons, or is riding the full time job these days?
I build there when I want and make extra cash! It's nice to make your own hours!
What kind of music are you into?
Indie, Rap, Hip-Hop, Classic Rock…
A good night of partying includes…
PBR, Friends, Beer Pong, Music, and More Friends!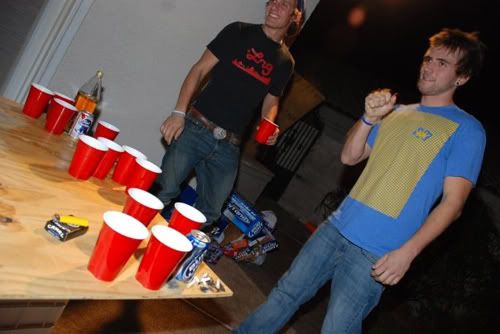 Have you ever been in a fight or arrested? Did you win the fight or what did you go down for?
Fighting is Not for me, I've been in them, try not to but sometimes you can't avoid them! Don't really want to say more than that!
What is something you aren't very good at, but wish you could do better?
Art, I don't suck completely but I'm definitely not naturally talented at it!
What are some of the most important things in life?
To me I'd have to say Family and Friends!
Being somewhat of a web guy, what are some of your favorite websites?
www.thecomeupbmx.net for the info not the hate!
www.profileracing.com
www.midwestbmx.net
www.UndergroundProducts.com
www.myspace.com ha
Who or what are some of the biggest influences in your life?
My Parents!!!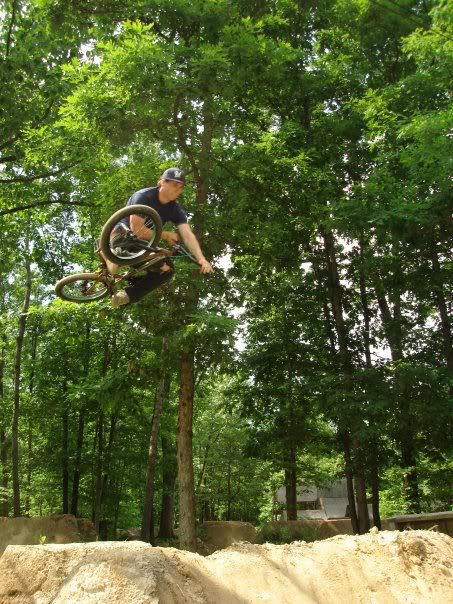 If you could change anything about the world, what would you change and why?
The Hate!
What is some of the best advice you can give for the kids out there reading this?
Stay away from the comment boards!!!!
Do you have any shout outs or thanks?
Ya lots of them! Karl@Hardcoresportz, Mike Hinkens, Logan Reynolds, Jake Geisel, Grant C, Carter and Shrek@Ride, Christoph@Mankind, Jerry@System Cycle, Chad Degroot, Brian Kachinsky, Jon Wells@Sun, My Girlfriend Alex, Starbucks, Miles Rogoish, Tony Maloof, My Parents, Good Weather, and anyone i have ever rode with, thanx!
Anything else you would like to say?
Nope
Jeff's new Profile edit.