Jeff is another one of those Peg Leg dudes who can ride! Well, they all can ride real good but you know what I mean. I figured I better get some questions to him to see what he was up to. The downer is that he just happened to have plenty of time to do it due to some recent issues that you can read about below! Enjoy!
Name:
Jeff Martin
Location:
860 Connecticut
Sponsors:
Peg Leg and whore Island
Years riding:
about 7 years now
You are one of Peg Leg crew members, what is Peg Leg to you and what can you say about it that explains it as a whole?
Peg leg is a force, we are all street riders just tryin to ride and have a good time while doing it n/h
The DVD had come out not too long ago. How did you feel about your part and what is your most memoriable thing that happened to you when that was in the works?
My part was just a little bit of blood and sweat. Every moment was memorable in my eyes but the trip we took to Canada was deff a good time. Always just chillen and partying and gettin kicked out of casinos and shit haha, We put in work still though good times. Alex shit in a stair case in Tampa, ill never forget that ever
Do you have any new video parts or web videos in the works?
I was working on a shook part and a trip to Montreal but i just broke my foot. I feel like a jerk to waste such an opportunity.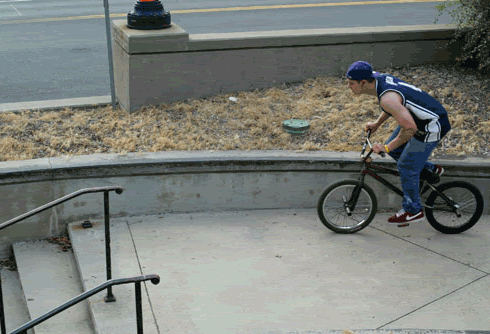 Ouch…
Anything else going on, road trips? new sponsors? a hot girlfriend?
Not too much since my foots been broke, just waitin for my surgery to go through. I been dealin with insurance issues and its just been a big mess.
You and your crew are pretty big street riders, where are some of your favorite places to ride?
The banks hahahaha. Really like heaven in Hartford and Tampa street is probably my favorite place to ride besides Stanley quarter park in New Britain CT, always something goin on there. Chillen and riding, always meetin up there its dope.
Where are some places you would really like to go to someday?
Would really like to go to the uk those spots over there looks really good and different. Would like to go to spain with platt cuz he got the spots
What is one trick that you have always been really into?
360s are fun and i really like xup grinds and bank to subs
What is one trick or line that no matter how many times you try it wont happen?
Anything can get done if you put your mind to it
If you could go on a road trip with 5 people, who would you bring and where would you go?
I really cant answer this question hahaha, the list could go on for days! Deadass i could never choose one of my brother over another n/h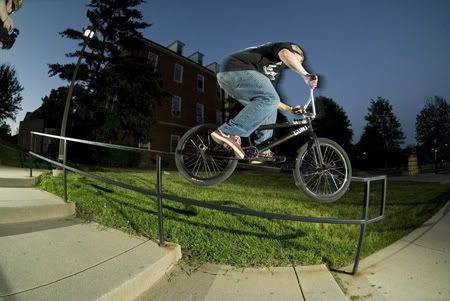 Have you ever had any injuries from riding?
Just like stupid stuff but like i said i just broke my foot and it really sucks. Im prolly gonna be out till like November and its the worst. I guess thats life though. You win some you lose some
How do you feel about contests? Do you plan on hitting any up this summer at all?
There enjoyable i guess. ! Dont really follow them or anything. We have jams in ct but i just end up gettin stupid but thats always fun
If you could be sponsored by any company at all, bmx related or not. Who would you pick and why?
Rice-A-Roni the San Francisco treat
What is your best story you have about run ins with cops/security?
When i was 12 a cop pulled a gun on me for not having brakes on my bike cuz i wouldnt mess up my sneakers, Deadass
What is BMX to you?
Brothers travelin and Fun, what else!?
Outside of riding what are some things you are into?
Doin some school stuff and drinkin, chillen, smokin gritzzz
What do you go to school for?
Tunxis in bristol for graphics and art
Who or what are some of the biggest influences on your life?
Platt, Fakie master is like a father, took me under his wing n/h. My parents are cool for puttin up with me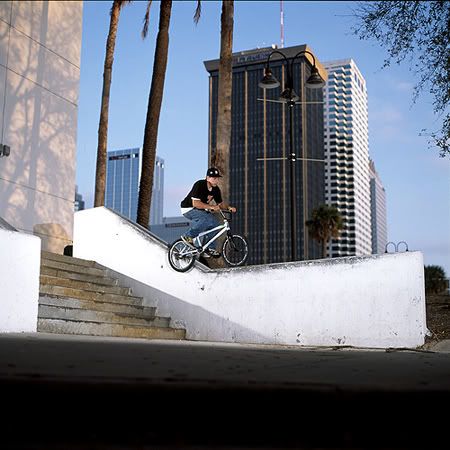 What are some things you would like to accomplish in the next few years?
Just continue riding and having fun. Doin my school shit. Takin it day by day
Heard any good songs lately?
Take me home tonight- Eddie Money
Seen any good movies lately?
Seen the batman flick and i thought it was pretty dope. Im really into Talladega nights man. Every time that movie is soo good. Funniest ever!
Do you spend much time on the internet? Where can people find you creepin usually?
Usually hangin on myspace haha. Gets boring though. The come up i hang on a bit but i never post anything cuz im afraid i might offend some people.
What is the key to success with the ladies?
Ruthless good looks and a 211
What would you do with the cash if you were to win the lottery?
Buy a special raccoon and train him to steal anything i my heart desires. Call him Chet Jr. I would start Shark Attack for real also. I dont think the world is ready yet though. One day
If you could spend the day with anybody, alive, dead, or ficticious, who would you pick and why?
My fathers fathers. My pops is real character. No emotion at all and i dont understand why he never has a smile on his face. His father died before i was born so i really would like to see how he had raised up my dad
What is the best advice you have ever been given?
If life gives you eggs, make an omelet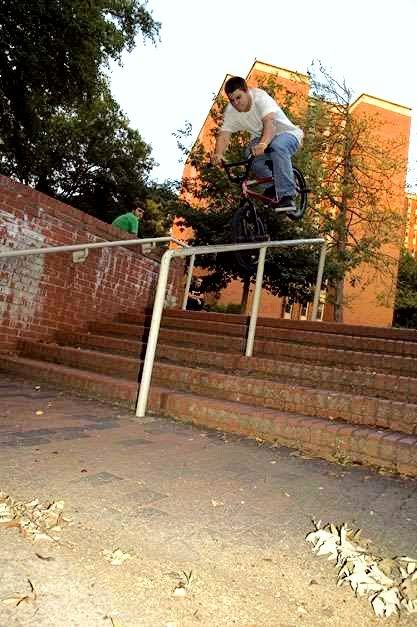 What kind of advice do you have for kids just getting into BMX?
Just jump on it n/h
Do you have any shout outs or thanks?
Platt, Grat, Fakie, Feil kids, you for giving me this opportunity, Wade young, my parents, Kenny, Villiani, Josh, Sven, Chet and george
Anything else you would like to say?
Sing me a song about a Demon by the river.
Ill give you a trinket n/h