It seems like everyday I come across a really good web video, and I want to find out more about the person shredding. A couple weeks back, Joel had a real good video drop on Vital BMX that I was interested in. Luckily, the video was by old BMXunion contributor Brett Rohlfing so it wasn't too hard to track down Joel. I got ahold of him and shot him some questions. I wasn't sure where this was going to go since I had no idea about the guy, but I think it turned out pretty good. Check out what Joel had to say, some photos and videos, and then leave him some love in the comments!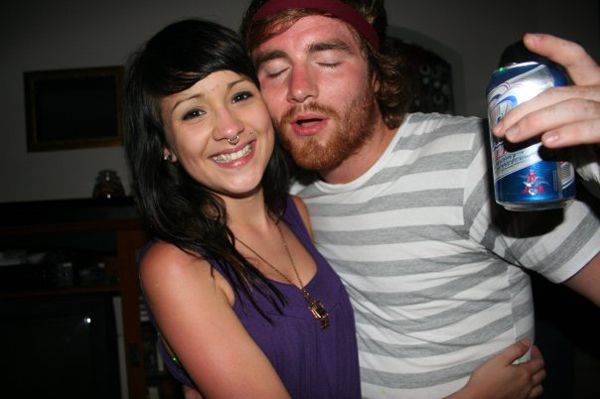 Name: Joel Pierazek

Location: Orlando, FL
Sponsors: (none)
Years riding: 8 years, but it doesn't show haha
What got you into BMX? Any early memories come to mind?
I wanted this all chrome Mongoose at Wal-Mart, just to be cool…. But then I saw Mike Aitken doing this huge unlookback on a Ride cover. I bought it and was like this is cool!! I wanna do this.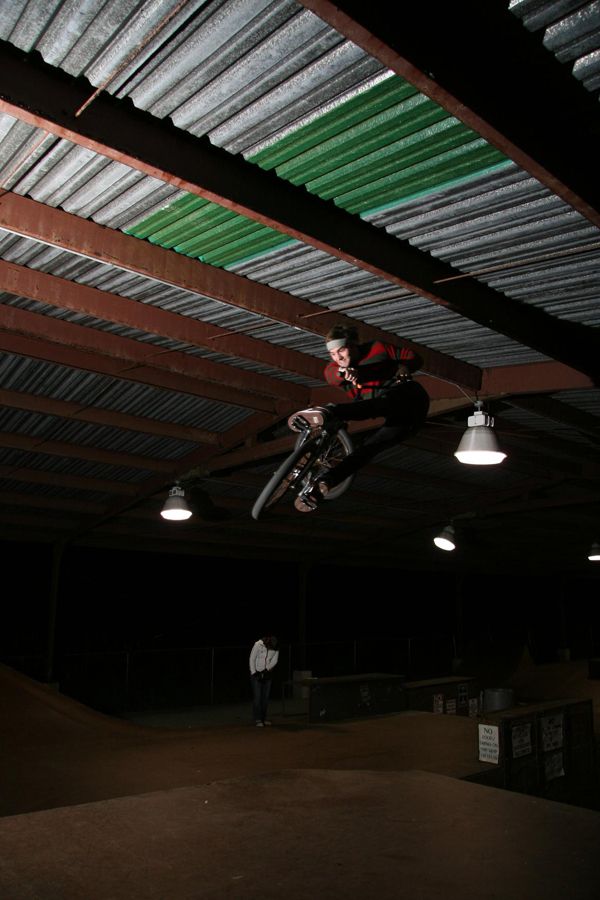 Alright, so I might as well start off with the recent edit you had. Plenty of crazy barspin variations. How long did you work on that video for? Are you in a techy barspin phase or is it pretty normal for you throw those kind of tricks?
Honestly I do those same tricks every day I ride as well as other more basic tricks. I just learned bars about two years ago, and they were like the hardest trick to me. So, once I learned them I wanted to do them in everything. When I ride I try to link as many tricks as I can in a row, so that's how those lines came about in the video. Also for that video I didn't go to film anything particular except the last clip.. Brett would just be at the park and we would get random clips and we threw them all together.
Have you been doing any filming since? When can we expect to see some more footage from you?
Yeah, my friends (Jeff Melis, Nick Mahoney, and a few others) and I are going to try to do a full length for all of 2010 with Brett R. We will save all the really good clips for the vid and put the lesser quality ones out for random web videos.
I'd imagine you are bummed about Mesh closing its doors. How do you feel about that, and what are your plans now that it's gone?
I never really went to mesh, but when I heard they were closing I went all month.. I will definitely miss it now that it's gone.
Do you have any plans for any trips anytime soon? Where are some places you would like to go?
Yeah, Jeff Melis, Nick Mahoney, myself and a few others are going to Austin right after New Years to stay with Eric Holley and Nick Anderson for a few days… It should be lots of fun
How long have you been doing the pegless thing now? Do you ever throw some pegs on for fun or plan on doing it? Do you have a reason behind having negative pegs?
For about seven years. When I saw Garret Byrnes in Criminal Mischief I was like "I want to ride like that!!" Then I saw Ian Schwartz bio in props 47 or something like that, and I was into it. I put on pegs for a session every now and then to see what I can do.. I love ice grinds.. there is like two peg clips in the dudebird goodbye Mesh edit that I filmed.. but I probably wont ride pegs for a while because now that Mesh is gone there is no where to grind in FL.. except rails, and rails scare me.. haha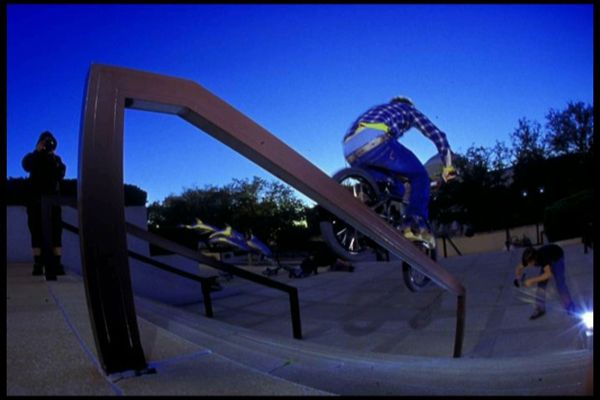 Is it weird that I'm kind of surprised you don't have a freecoaster?
NO way! I cant even half cab with that shit…
If you could only do one trick for a day. What would you pick and why?
Bunny 540's…. I used to try them all the time.. I would love to just 540 a 5 stair or something.. every time I try I usually land 450 and get the worst bruises on my hips.
How is the scene in your area? I figure there is plenty of spots and riders in Orlando? Who is an upcoming rider you think people need to keep an eye out for?
I think it's really good, it's very segregated as to who rides with who but Orlando has tons of good riders that you already know about… but for sure look out for Jeff Melis, and my boy Addison Sasso in Ocala
Are you the kind of person who likes to throw your bike when you get pissed, or not so much?
A few years ago I would for sure, but definitely not anymore, it just makes you look like an asshole. And I definitely don't have money for parts as it is.
What do you think you would be up to if you never got into BMX?
Probably being some bro dude at a frat house or something equally gay..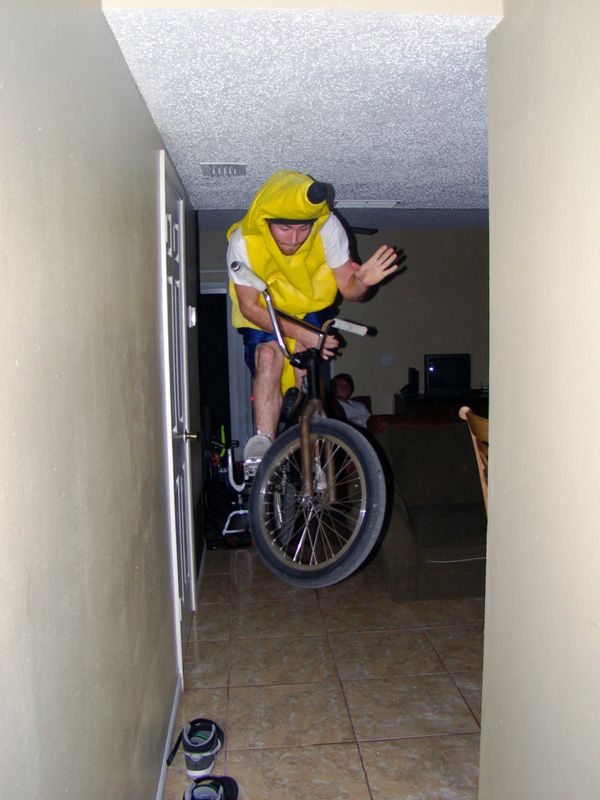 What are you usually up to when you aren't riding bikes?
Haha.. Beer thirty starts about 4PM on some days… or I do home work, and of course I always chill with the girly friend. I also go on road bike rides to just chill out and be outside.
What are you going to school for? What would you like to do after that's all done?
I am going to school for civil engineering, hopefully getting a job in city planning, or overseeing construction sites to make sure everything is going to work out.
Do you work at all? What's the shittiest job you have ever had?
I haven't worked for two years, right now getting through college is my job. As for shittiest job ever, I worked at Wal-Mart for almost 6 years… haha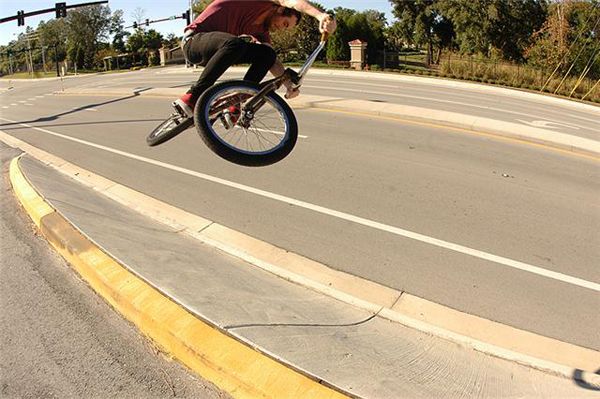 Florida has a reputation for some of the craziest scenes because of the Banned crew. Do you like to get loose? What makes for a good night for you?
I know the banned kids and they are all pretty cool. But it's not really my scene.
A good night for me is tequila at home, dancing at the club with all my friends, vodka and cran from the bar, and coming home with my girl.
I noticed you are on your Twitter game. How do you feel about tweeting as a whole?
Twitter is annoying I hate when people update from there phone every two seconds… I only update like twice a week with some random fact.. haha. The best thing about twitter though is that it updates your myspace at the same time.
What ever happened to Joe Donaldson? I found an old video he made for you and it reminded me that he was pretty good on a bike and I haven't seen anything from him in a while.
Joe is awesome, he lives in Gainesville like 2 and a half hours away, he films and edits the news there for some channel.. but he is definitely a good friend even though we never see each other anymore. And definitely has bike skills.
Have you ever been in a fight, been arrested or anything along those lines?
Besides my girl I haven't been in a fight since like 8th grade..Never been arrested.. only taken home once by the police.
What kind of music and movies are you into?
Music: A lot of dance stuff, I would love to be a DJ.. But I like everything. Basically every day I listen to Hyper Crush, Acacia Strain, Wiz Khalifa, Jeezy, and Brand new.
Movies: Horror, suspense, thrillers, Pixar movies, and twilight shit because of my girl.. haha
What are some of your favorite websites? I don't really like being on the comp a lot, but I check: Myspace, facebook, The Come Up, and my bank account, in that order and that's about it.
If you were offered a large sum of money to do porn, would you?
Honestly I probably would not, I'm not really into porn.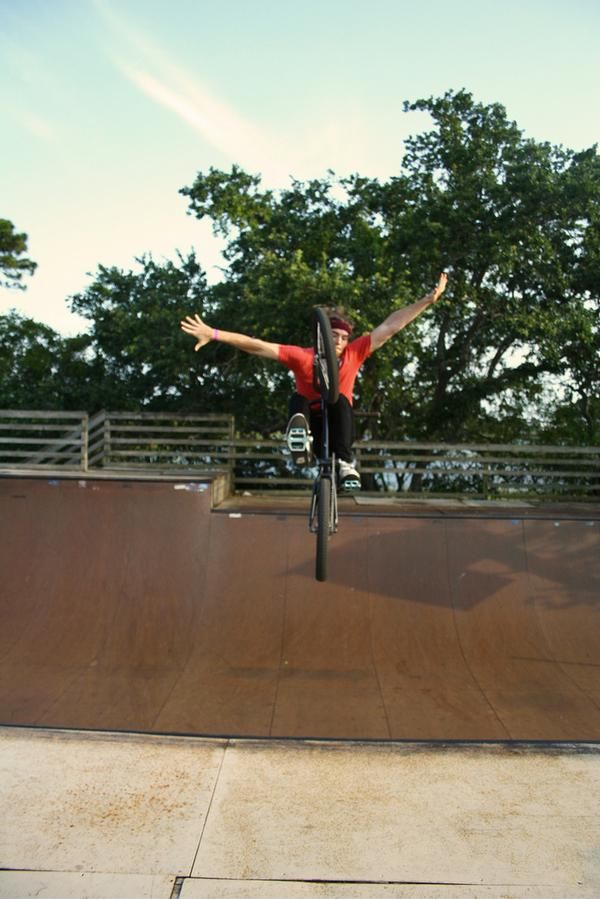 Where do you see yourself in the next few years?
Hopefully graduated with a dialed career that allows me to still ride every day, and I really want my own house and family, as gay as that sounds.
The most misconceived thing about you is…?
That I'm cocky.. or gay.. because I definitely am not either. haha
Do you have any shout outs or thanks?
My friends for always being down to party and ride, my parents supporting me in every way possible, and my girl. Thanks!
Joel Pierazek Edit – More BMX Videos
Bye Mesh, From Dude Bird. – More BMX Videos
Joel Pierazek Video – More BMX Videos