Josh has been a rider tht I've always been impressed with. I remember a few years back seeing edits of him just killing it. He has continued to get even better and has a lot going on. It was time to shoot him some questions. Check out what he has to say, and then leave him some love in the comments!
Name:
Josh Eilken

Age:
21
Location:
Hanover Park, IL
Sponsors:
Federal Bikes, Madera Bmx
Years riding:
9
What was it that first got you into BMX? Any early memories?
My friends Matt and Jeff Mayfield got me into riding when I was in 8th grade. My first bike was a Powerlite P19 falcon. I would go the these trails behind the local Wal-mart.
How are things going with Federal?
Federal is fucking awsome! I love all the parts and they take good care of their riders.
How about Madera, anything going on with them? I'd imagine you are about done filming for their video?
I couldn't be happier with Madera. We have a trip comin up soon. We're going to New Jersey so I cant wait for that. I was really siked when Matt Coplon told me I was getting a full section I was even more siked I got to pick the filmer witch ended up being Tony Malouf.
You are one of the many guys who kill it from the Midwest. Do you feel like having so many good riders and places to ride has brought you to the level you are at now?
For sure. I grew up riding scrap skatepark. So I met a lot of people that rode. I got to ride with so many good riders.
It would appear you got the freecoaster game on lock, have you always been riding one or is this something more in the last year or two?
I have been riding a freecoaster for the past 3 years. Once u go slack you never go Back. haha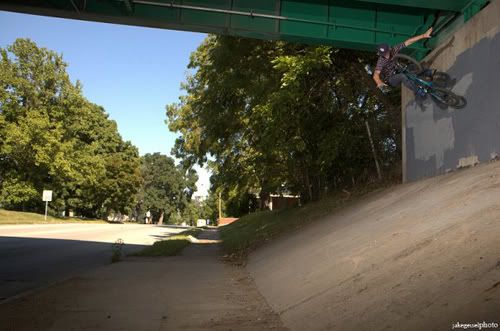 Photo: Jake Geisel
Do you change your set-up much? Do you ever throw some pegs or a brake into the mix? Do you think you ever will?
Once in a while I will throw pegs on for a day and my back wheel will move so I just take them off. I don't see myself putting on pegs anytime soon.
It seems like every freecoaster tends to have some problems in one way or another. If you could have a signature hub, what would you do differently?
I had a problem with the bearings blowing out coaster but now I have the federal V2 coaster and its so good no problems at all.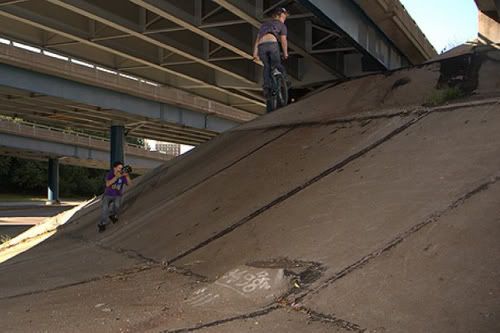 Do you have a dream spot that you want to ride, or are you equally stoked on any spot you come across? Is there anything you absolutely hate riding for one reason or another?
I'm into anything. As long as I'm on my bike everything is amazing.
Other than the Madera video, do you have any other filming projects you are working on that you can tell us about?
Miles and Tony aka Plush Productions are making a video and I'm gonna be getting a sections in that. I'm gonna be going on a road trip with them real soon can't wait.
Who or what are your biggest influences on your riding? What keeps you from getting burned out on BMX?
My biggest influences in riding are all my friends Matt Markese, Crunchy, Alberto, Andy, Adam, Marco, Matt and Jeff Mayfield, Mike D, Dook, Jeff Wescott, and Tony Malouf.
If you could change anything about BMX, would you?
The only thing I would like to change about bmx is all the internet hate. That shit is just fucking stupid.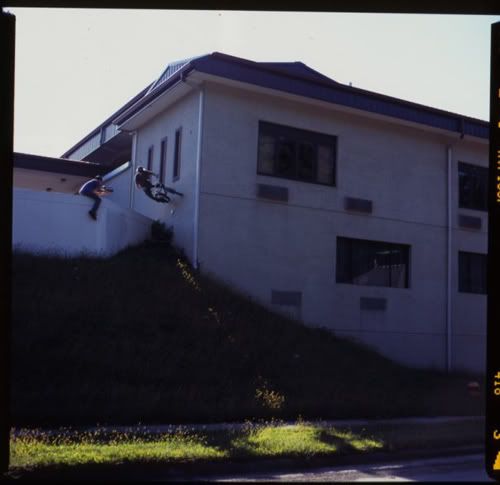 What are you usually up to when you aren't riding?
Working at the bike shop, chillin with my friends and my girlfriend and gettin skeezed off the beater.
You have quite a few real popular edits on Youtube, do you do any of the editing or who does all that for you?
I edit most the video's. Miles edited one and tony has edited a few too.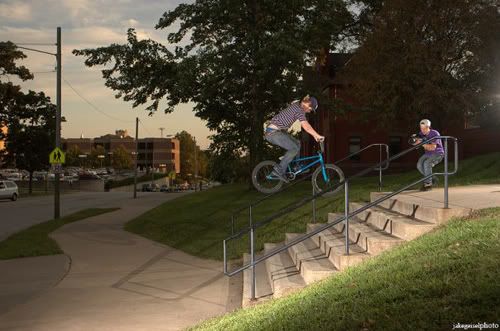 Photo: Jake Geisel
What kind of music are you into?
I'm into anything. right now I got to say I'm all about the Dipset.
If for one day, you could committ any crimes you wanted, and nobody would care or punish you for it. What would you do? We're talking Grand Theaft Auto in real life.
I would just rob every bank I could find and then go buy as many hookers as possible and hope I get an std.
What would it take to get you to go a round with one of those roided out UFC fighter guys?
A lot of drugs and a gun, or lots of money that works too.
What is the worst thing and best thing you have spent your money on in the last month or two?
The ooooowee gooooowee!
If you could have an endless supply of anything product wise, what would you pick and why?
Captain Morgan aka the momo's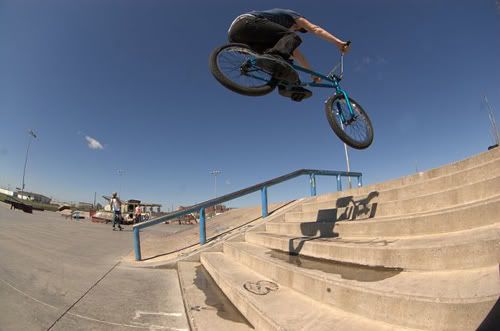 Have you ever considered doing porn? Would you if the opportunity came up?
Fuck ya I love bitches.
What makes for an awesome night out or party?
Friends, girls, blunts, and captain. That = getting buck.
What kind of women are you into? Easy hoes or challenging goodie good girls?
I'm into fine bitches that can get on my level.
What is the best advice you could give or have ever received? Keep it real, don't let anyone make decisions for you, and go ride some bikes
Do you have any shout outs or thanks?
I would like to say thanks to the fam's the Matt Markese, Crunchy, Alberto, Andy, Adam, Marco, Matt and Jeff Mayfield, Mike D, Dook, Jeff Wescott, Tony Malouf. and my GF Maggie.
Anything else you want to say?
Blunt then stunt.