I recently had the pleasure of meeting Kareem in Las Vegas during Interbike. I had been with Jake Seeley and Eric Lichtenberger hitting up penny slots and he was with us. Over the course of the few days I had been around him quite a bit. He is a real goofy dude, with a good attitude. However, I really didn't get to know him all that well. I figured shooting him some questions might help fill in the blanks. Check out what Kareem has to say, then leave him some love in the comments!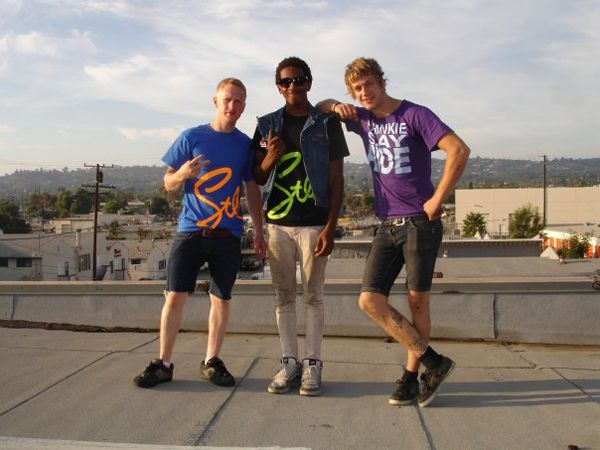 Name: Kareem Jamal Williams

Location:
Austin, Texas (but I'm in Dallas right now)
Sponsors:
V-Club BMX, Stolen (flow), Garden skate shop, They Ain't Ready, & Gcrew
Years riding:
7ish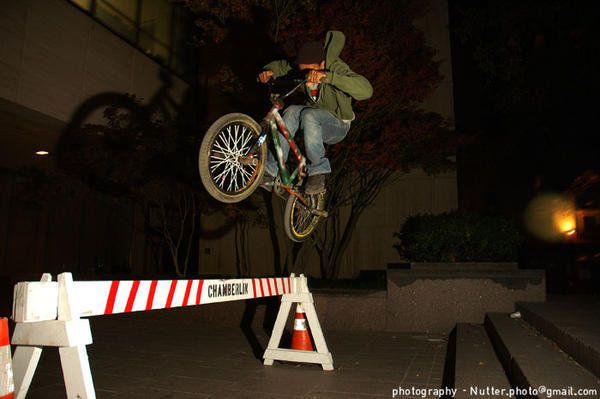 What got you into BMX? Any early memories come to mind when you think about that?
I was chillin at my boy Issac's crib watchin TV & we saw Dave Mirra and Ryan Nyquist killin it. About 2 weeks later we both got bikes.
You are one of the many Austin, Texas chillers. How long have you been living there for?
Off and on about a year.
I'd imagine with so many people and solid spots to ride you never really get bored. What are you usually riding these days?
Chase's, Aaron's, and Devon's house a lot but I love the streets.
You went on a trip with the Stolen team to L.A before Vegas right? What was that all about? How long have you been on Stolen anyways?
Naw, we didn't go on a trip. They flew me out to L.A and we filmed a webvid at Vans skatepark (which I fuckin' hate). But L.A was kind of tight, but my broke ass couldn't do much since everywhere fun to go to costed like $10-$15 to get and then drinks where like… 6 bucks for one beer. FUCK that.. I've been on Stolen for about 2 months now.
Have you been doing any filming for anything?
Before Stew left I was filming for Anthem 2 and always eating shit!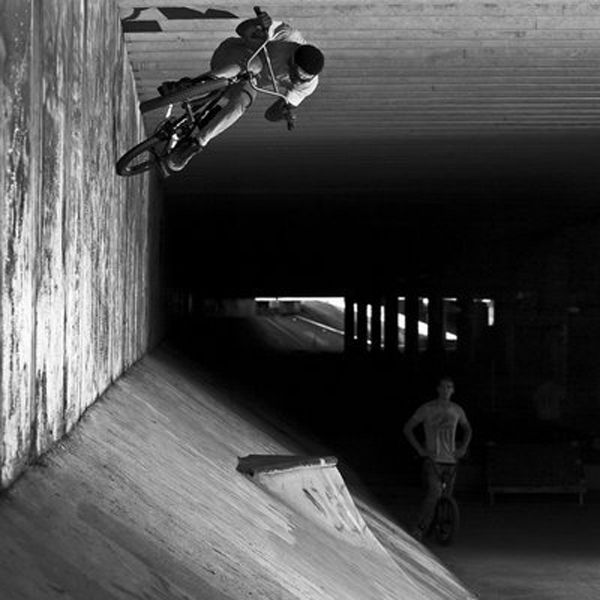 When's the next V-Club video coming out?
I don't even know. My part is not done because I got hit by a truck in Austin, so I gotta play catch up. Ya dig?
What's a usual day like for you? Are you working at all?
Wake & bake (sometimes), tweet/facebook/emails for like 2 hours, then off to the streets. If it's thursday-sat I'll be downtown at night… repeat.
If you had to pick one place to ride for the rest of your life, where would it be and why?
Peanut butter & anal sex
What are you usually doing to keep things fresh on your bike?
I don't have to keep things fresh. Austin will never be unfresh (I don't think unfresh is a word, but fuck it, I do what I want)
I noticed you were looking pretty ratty in Vegas. Is is true you are trying to steal the title from Chase Hawk as the rattiest kid alive?
I Look Fly, I Look Good.. repeat
What's the scariest thing you have ever done on your bike? Would you do it again?
The stair set Randy Don Taylor whipped is the scariest thing I think I've done, and no I wouldn't do it again. Gotta find a bigger one.
If you could relive any trip, session, or moment in BMX, when would you want to go back to and why?
I would say the V-Club trip because it was my 1st time leaving Texas, and I was flabbergasted.
What do you think you would be up to if you never got into bikes?
Robbing shit & poppin' off (like a lot of people in da hoood).
What are you usually doing if you can't ride your bike?
Smoking that du-du butter.
You are pretty good at drawing right? How long have you been doing that for?
Nigga I can't draw…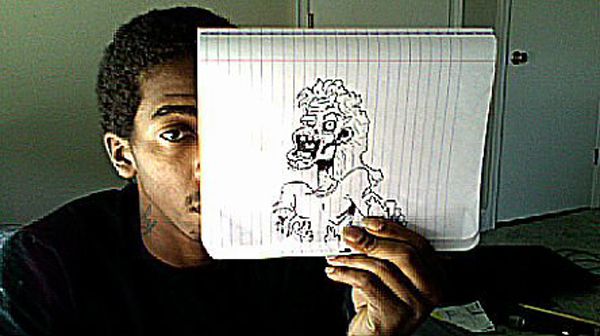 What makes for a good night of partying for you?
Acting a donkey, making niggas lol, smoking green and Camel cigs, and some ladies.
I was stoked on your sunglasses you were rocking at Interbike. Are you into them at all or is that just me?
Man them hoes were super fresh but some fuck broke them at a bar in Dallas. I had to sneak that fool and got banned for life from that shithole place.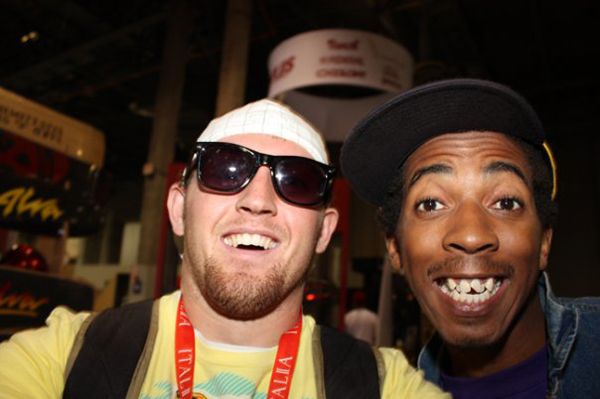 I heard you went to jail recently… Care to share why?
Black N America
What's one thing you do that you wish you did less of?
Smoke cigs and stay un-broke.
What's the last song you listened to?
DJ Screw and Esg
What about movie you watched?
Planet Earth… Something about the deep sea.
What are some of your favorite websites?
Twitter/Facebook, The Come Up, DevonHutchins.com, TheyAin'tReady.com, Youtube.com, and Kareemwilliams.blogspot.com
Where do you see yourself in a few years?
I wanna be making some alright money so I can live in my own place or to bed with someone. But either back in jail or gunned downed.
Approximately how many girls have you got wild on? Any trophies? (kids)
No kids and only like 7 or 8… but I'm really stoked on this girl named Anna.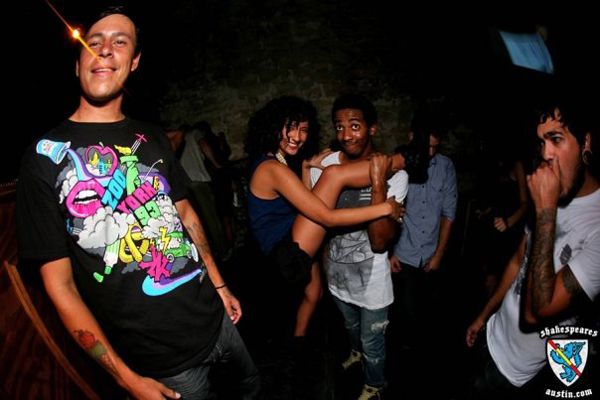 Do you have any good advice to give?
To the kids – Drugs kill. I'm acknowledging that but when I'm on the drugs I don't have a problem with that….. If you don't like me and my shit, then fuck you and yo shit.
Any shout outs or thanks?
Anyone that has helped me out, (top many people to name drop) they know who they are.
Anything else you want to say?
Anal Sex and peanut butter? An interview on Kareem, who would wanna read this?
Twitter at me @Kareemjwilliams. Somebody send me some canned food to Empire BMX