Kenny is a ripper. He has a super badass part in the new Peg Leg DVD which also is super badass go buy it.
I sent some questions over to him to see what he has going on. Expect to see a few more from the Peg Leg crew. Let him know what you think with a comment.
Name:
Kenny Horton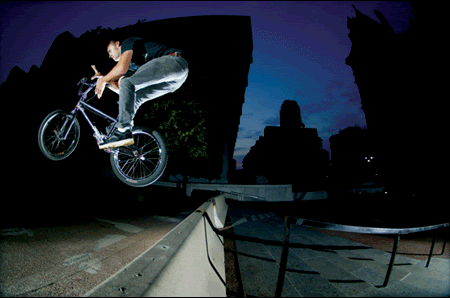 Photo: Sven

Location:
Newport News, VA
Sponsors:
Peg-leg, and ECD
Years riding:
8 years
Your one of the Peg Leg guys, what is Peg Leg to you and what do you feel is the most important thing to your crew?
Peg-Leg is fun to be apart of, Devin is a real laid back guy and the road trips are always a blast. Either way, if your with Jeff Martin you're going to have a good time.
Your part from the Peg Leg DVD is out on Vimeo, which kicks MAJOR ass. How long did it take you to film your part and how do you feel about it?
Thank you. We filmed for about 2 years i think. I feel pretty good about my part. I just liked filming for it and I can't wait to start another project.
Obviously you kill it on street and park, is that all you ride or did you grow up racing and riding trails?
I grew up riding street and ramps. We've always had ramps in the backyard and street is everywhere you go. I have fun riding trails but they're just hard to come by in my area.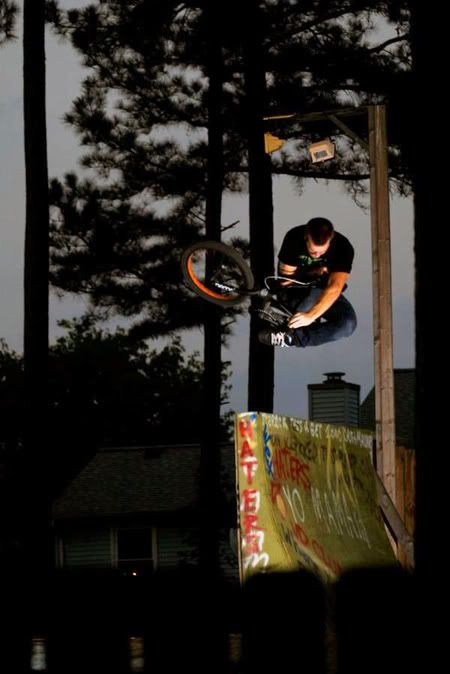 Photo: Justin W
It would appear you are riding with brakes. How do you feel about the whole brakeless thing and why aren't you into that?
Everyone I ride with is brakeless. It's tempting to take them off but then I'd miss out on skid contests.
You clearly are not too scared when it comes to doing big things, what do you use to get you motivated to ride and do the things you do?
I've always liked the feeling of doing bigger things. But When I do get scared i usually talk myself into it. I don"t like to walk away from things so i just think "might as well".
Where can you typically be found riding?
in my hometown, I go to Richmond a lot. Va Beach is cool too.
I heard you have travelled a fair amount. Where are some of your favorite places you have had the chance to travel to?
Canada was amazing. I recently went to NYC and that is my favorite place. All the riders are really nice and motivated. it's like a big family up there.
Where are some places you would like to go to someday?
I'd like to go around europe. rotterdam i hear is worth a trip
What are some tricks you could never get sick of doing?
tabletops and barspins
What tricks drive you the craziest trying to figure out?
turndowns. somedays i can do them and some days i can't
Have you had any crazy injuries from riding at all?
I've been pretty lucky. I've broken my foot, broken my knee cap with some ligament damage. I was off my leg for a year. Other then that just your normal stitches, concussions/knock out stuff.
If you could go on a road trip with any 5 people, who would you pick and where would you go?
Oba Stanley, Devin feil, Jeff martin, Alex Platt and Butcher cause he's badass.
It would be cool to make a trip to Paris.
What do you think you would be up to if you never got into BMX?
I'd probably be more into art and trying to do something with that.

Photo: Justin W
Outside of BMX what are some of your interests?
Art is a big part of my life. I film and edit weddings. I'm slowly building my collection of LP's.
I get a vibe that your an artistic dude? What kind of stuff are you into like drawing and things?
usually my ideas come out of nowhere, traveling inspires me, I'll come home from a trip with different things that i want to paint. Lately, I've been into graffiti.
How do you feel about school? Did you go or are you in college for anything?
I think school is pretty important but at the same time, it's not for everyone. I go to school now for Computer Art.
If you could have 3 wishes, what would they be and why?
#1 to wake up everyday with $500 in my pocket so my friends and I could do nothing but hangout and ride.
#2 to have a house with fullpipes as hallways and a water slide out of the 2nd story window into a pool.
#3 have John Travolta is my personal pilot to fly anywhere.
If you could be sponsored by any company, bmx or not bmx related, who would you pick and why?
PBR beer, because i like to have a good time
What kind of music are you into? Anything you think people should check out?
I'm into all sorts of stuff. Metal, Rap, Jazz, Blues.
check out "your mommas on crack rock" by The Doggs. that songs awesome.
What are some of the all time best movies?
"Dont be a menace to south central while drinking your juice in the hood" is an awesome movie. Also "the wrong guy" with Dave Foley,
Do you spend much time on the computer? Any favorite websites?
on rainy days. the come up is dope and random art websites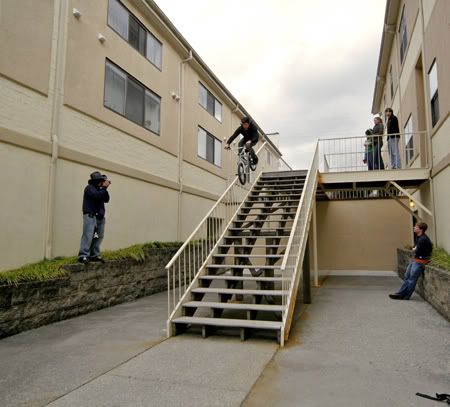 Photo: Justin W
What are some things you would like to accomplish in the next few years?
I"d like to graduate from school and travel to the west coast.
What is the best advice you have ever been given?
never take things for granted.
What kind of life advice do you have for people?
have a good time.
Do you have any shout outs or thanks?
Devin and the whole Peg-Leg team. ECD, Everyone who has let me stay at their house. My mom and sisters. my neighbors for putting up with ramp jams at the house.

Kenny Horton – Peg Leg DVD from peg leg on Vimeo.