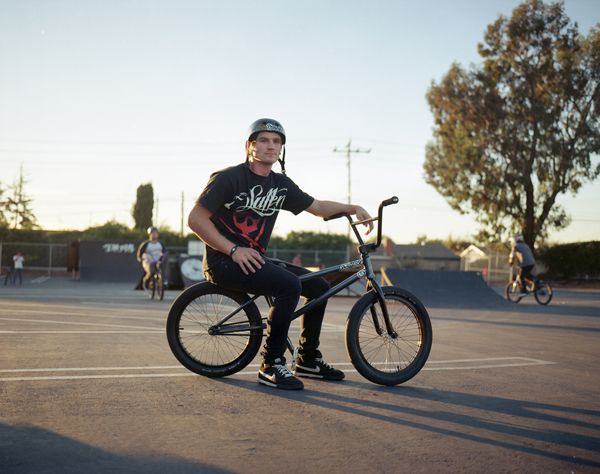 All Photos: Matt Lingo
If you stay pretty current with the web video game these days, there's a good chance you have seen some of Kris Fox's recent edits. This ex-racer turned high speed, style beast has been blowing some minds with his talent he learned and brought over from the track to the trails and skateparks. Not only is Kris killing it on a bike, he's been handling the team manager duties at SE for almost the last year. I figured it was due time to find out a little bit more about this guy. So check out what Kris has to say, a few photos courtesy of Matt Lingo and some of his past edits. Don't forget to leave him some love in the comments!
Name: Kris Fox

Location: Huntington Beach, CA
Sponsors: SE Bikes, Sullen Clothing, Compound Ramp Park
Years riding: A lot
So I'm assuming you got your start in racing. How did that all come about? Any early memories pop up?
Yup, started in racing when I was about 6 years old. I rode moto when I was a kid as well as BMX and it was easier for my family to pursue BMX because moto was so expensive. I didn't complain though, I sucked at every regular childhood sport and I loved being on a bike, so that was that. I have countless memories, I can't pinpoint just one.
How are things going with SE? When did you take over as team manager for them?
Things are going great with SE, I am stoked to be in their program. Plus Todd Lyons was a childhood hero of mine, and now I am riding for the guy, can't beat it. I took over as freestyle TM in April of 2011 and it has been awesome.
What you have in the works for SE this year? Team trips or anything like that, that you can tell us about?
Yeah, we have some stuff coming up here shortly. In the middle of February we are doing a 5 day long trip from central California down to San Diego to film and shoot photos for our 2012 catalog. We have picked up a new rider that will be announced in the next few weeks and we are planning another big team trip towards the end of this year (we do not have details on where yet), and much more that I can not say anything about yet. It is going to be a good year.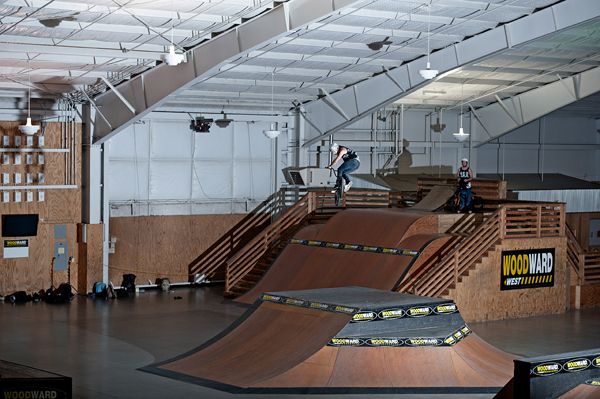 So it seems like lately, you have been spending more of your time doing freestyle over racing. When did you "make the switch" and do you still race?
No, I have not raced in a couple years. I still ride tracks here and there, but I made the decision not to be competitive anymore. I love flowing around a track, but the new era of racing took a turn that I could not relate to, so I decided to do my own thing.
Based on what I've seen, you killed it when it came to racing. Did you ever race professionally, or did freestyle take over before it got that far?
Actually yes, I did race professionally for about 2 ½ years. I got to travel around to different countries racing all the UCI Supercross races and qualified myself to race the 2008 Olympic Trials Race. It was good times…
I know lately you have been blowing some minds with how much speed, flow and style you bring to the trails and skateparks. Do you feel like things would be a lot different if you never raced?
Um, yeah I definitely think that growing up racing helped me learn to handle my bike and control my speed. I have always been a huge fan of Chase Hawk's riding style; I think he makes BMX look really fun. So even if I did not race growing up, I still think I would have the same out look on riding just because, in my opinion, nothing can compare to the fun of flowing a bike around.
Actually, do you think you would have ever got into BMX if you never started out racing at a young age? Any guesses at what you would be doing these days?
That is really tough to say, I would like to think I would have gotten into BMX still! Because like I said, I sucked at every other sport growing up, so I definitely wouldn't have been an athlete. I seriously have no idea what I would be doing. BMX is life…
Since you live in California, I doubt the winter really affects the riding schedule these days. Where have been some of your hot spots that you have been real psyched on riding?
Oh man, I like riding my bike everywhere, but my favorite place to ride is Da Compound Ramp Park in Lake Perris California. The skate park set-ups are super fun, they always have an amazing trail set up during the summer, it is ran by good people, and my good friends all ride there. Can't beat that!
It sounds like over the years you have had the opportunity to travel quite a bit because of BMX. Where are some of the places you had the chance to go? Where are a few places you want to go in the future?
Yeah, BMX is awesome like that! Back in my race years I traveled all around the states a bunch and went to Brazil, Denmark, Australia, France, Canada and just a few months ago we went to the Philippines for our 2011 SE team trip. I would definitely like to go back to Australia soon, I really liked it there. I would also like to visit Italy someday; I don't know why, Italy just sounds like a cool place.
Dylan Pfohl and you have linked up quite a few times to produce some of those damn good edits of you. Any plans on working on another edit that people can expect to see here in the future?
Thanks! Well now Dylan and I live about 20 minutes from one another. We both have some different ideas for some stuff that we want to make happen, so there will be edits dropping through out the year. Hopefully everyone is stoked on them.
Since 2012 just kicked off, I guess it would be appropriate to ask what some of your goals for the year are? Anything in particular you want to make happen? What are some of the things you are getting into when you aren't riding?
I just want to stay healthy, enjoy good times with my friends, and have fun on my bike every day all year. If anything cool comes up that I can be apart of, then I'll be there, but other then that, nothing too particular. Off my bike I just want to do a good job for SE and continue to enjoy life to the fullest, I'm simple.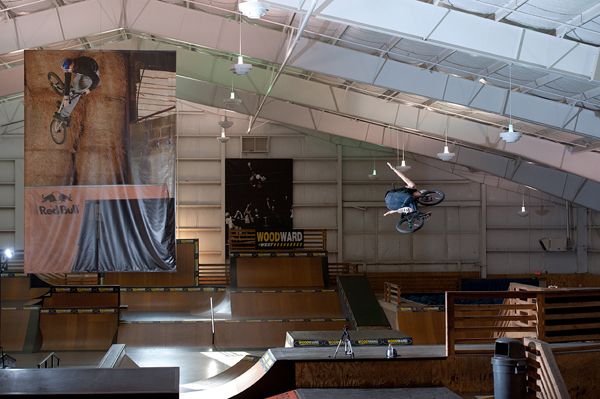 Do you ever find yourself getting burned out on BMX between riding and working in the industry? What are some things you like to do to keep things fresh?
I have ridden a bike since I was six years old, and every single day and night I am still excited to ride my bike like I haven't ridden it in months. Sometimes I'll get frustrated and say I need a break, haha but that "break" might last a day or two. The only time I am off my bike for an extended period of time is whenever I break myself. I don't focus too much on keeping things fresh. I have my favorite spots to ride and all my good friends around me, so I am content. I'll get the urge to learn something new or ride something different sometimes, but that's about it.
It's clear you got skills when it comes to BMX. Is there anything else you are really good at?
I'm actually pretty good at ping-pong.
Do you party much? What makes for a good night out for you?
I don't party too much. Having a session on my bike all-day and hanging out with friends at night is good for me.
What's something about yourself that might surprise people?
I am a huge Laker fan.
Where do you see yourself in 5 years? Do you ever see an "after BMX" life?
I have no idea, 5 years is a long time from now. I hope to be successful, in contact with all my friends, and still riding a bike. No matter what I do in life, I'll never stop riding BMX.
What's the last song you heard, movie you watched and website you visited?
Last song I heard was Melissa by The Allman Brothers Band, last movie I watched was The Hangover 2, and the last website I visited was SEbikes.com.
What kind of advice do you have for the kids out there looking to get into BMX whether it's racing or freestyle?
The advice I would like to give would be to have fun with it. Do it for the good times with your friends and for something you can make your own and put your dedication into. Do what you want to do on your bike, not what others want you to do.
Do you have any shout outs or thanks?
Sure do! I have to thank my family for always being supportive through my whole career, Todd Lyons and everyone at SE Bikes, everyone at Sullen Clothing, Shane Guillen and all the Compound Ramp Park family, Ryan Brennan at Team Soil, Brian Johnson, Dylan Pfohl, Matt Lingo, all my friends and anyone else who as helped me along the way. You all know who you are!
Anything else you want to say?
Most definitely want to say R.I.P Thomas Hancock. Thank you so much for all the good riding sessions, laughs, good times, and showing me what being a good person is all about. I will never forget you, your legacy lives on.
Go to
The Union
for more videos.