For those of you who were unaware, today Kyle Carlson was officially named the Team Manager of Osiris's re-instated BMX team. I shot over Kyle some questions about how he got the job, who is on the team, what they got planned so far for the team, and company as a whole. Check it out and let us know what you think in the comments.
Name:
Kyle Carlson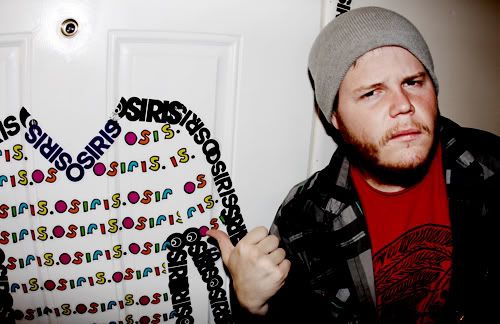 Current Location:
Beautiful Henderson, Nevada. The weather is amazing this time of year.

As of this week you were officially named Osiris BMX team manager. How did this all come about? How long have you been working on getting the details dialed in and everything?
I've been working pretty closely with Osiris for the past six or seven months, but everything just recently became set in stone. I met William Prokop, one of the marketing dudes at Osiris, through my gig at VitalBMX. We bounced ideas back and forth for a while, I made a few trips out to the office in San Diego, and eventually we got the entire BMX program built. William isn't a BMXer, but he's an awesome guy and this whole thing wouldn't be happening if it wasn't for him. He's been down for it since long before I was ever involved and I can't say enough good things about him.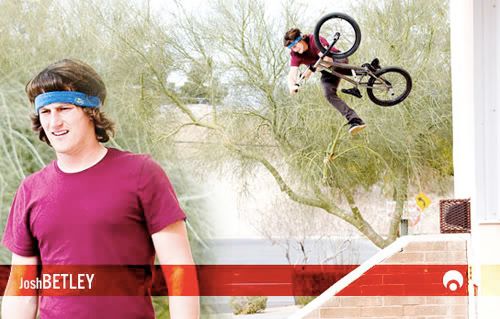 Who all is on the team? How did you go about picking each person?
The team consists of Sean Burns, Darryl Tocco, Josh Betley, Rob Darden, Anthony "Boy" Flores, and Marcus Tooker. We're also hooking up Steve Croteau, Ben Hucke, Osiris OG Tom Haugen, and a few other dudes. Basically, in my eyes, BMX is packed full of amazing riders. You can go to any skatepark in any city in the world and find three or four guys riding at a pro level. What I was looking for in a team was a group of self-motivated, down to Earth riders that handle business, but don't take it too seriously. I think we've got a pretty sweet line up and I'm really looking forward to the rest of the year.
I know there had been talk of Sean Burns being on Orchid and everything. How did you manage to get the guys from other companies to come over to Osiris? Is there any bad blood with them making the switch at all?
Sean Burns was never on Orchid. I think they gave him a pair of shoes when he parted ways with Duffs and then posted some stuff about him on their site, but he was never a part of the team. I think he's actually been riding in Osiris shoes since Interbike. I'm pretty sure there's no bad blood between Orchid and Osiris/Burns/me because no sort of shady business ever went down; I think it was all just kind of based on a lack of communication. Long story short, Burns is awesome and I'm stoked to have him on our team. He's a perfect fit.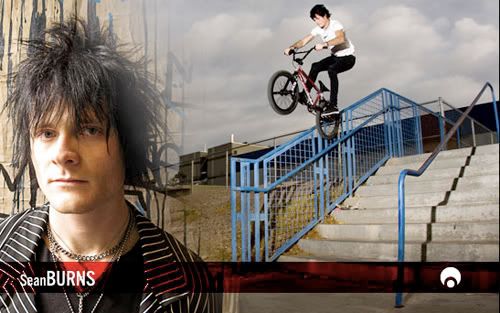 What are all the guys up to now? When will you be getting everyone together to do a trip?
I think this is the first time in a long time all of the guys are actually at home for a few days. Darden is off to California in a week or so for the St. Patrick's Day dirt jam, Burns is helping run Metal Bikes and finishing up the Bonedeth video in Seattle, Betley is between Las Vegas and Phoenix filming some stuff for Felt and working on a couple of magazine interviews, Tocco has been trying to keep warm and is always super busy with Kink stuff, Tooker is a fulltime college student and a fulltime landlord, and Boy is wrapping up his section for the new Primo video and working on the launch of a new bike company, which everyone will know a lot more about soon enough.
I'd love to get everyone together for a trip. I'm sure it'll happen sooner than later, but for the time being all of the guys are so busy with other stuff. I'm stoked to have all of them out there doing their own things.
Will there be any videos or anything like that in the works? I would imagine since you already do so much filming you would be in charge of that?
There are no official plans as of yet, but you'll see a few clips popping up on the Osiris site really soon.
What shoes has the team been riding in?
A few of the guys are really into mid tops; the Chino Mid and South Bronx are getting a lot of good feedback. Burns and Darryl are more into lower shoes, like the Brockman, the Duffel, and the Corpse. The shoe lines is really big so there is pretty much an option to fit anyone.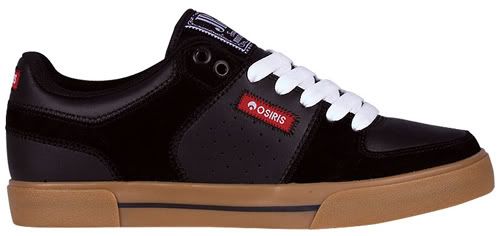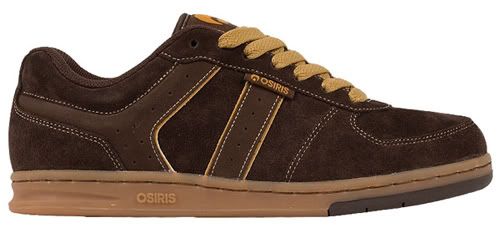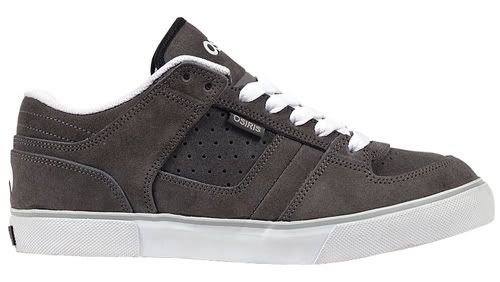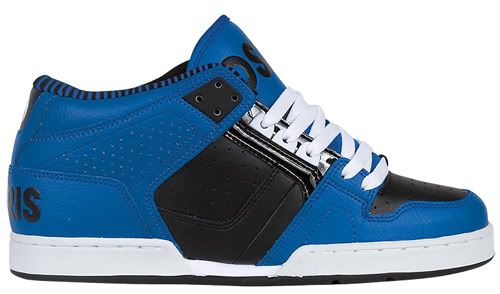 Will any of the guys have some signature goods coming out anytime soon?
Once again, it's a bit too soon to say, but it's definitely been talked about and I'm pretty sure you'll be hearing more details soon enough.
As team manager what kinds of things will you be taking on with this role? Aren't you already busy with your Ride UK and Vital BMX stuff as is?
I'm a busy dude, but it kind of keeps me sane. Along with Vital and Ride UK, I've always done my fair share of freelance work. That will probably get cut down a bit. With Osiris, I'll be running the blog on the site, dealing with all of the riders with anything they need, and pretty much handling anything that has to do with both Osiris and BMX. There's going to be some photo and video work up in there as well.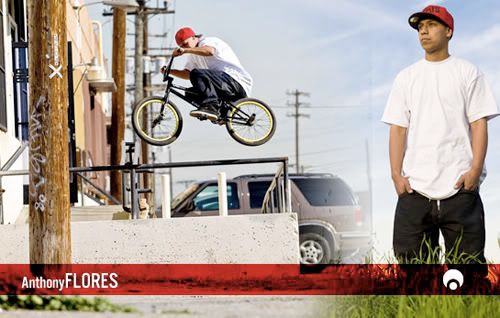 Does this mean you will be taking a break from school again or are you almost done?
I'm still in school full time, but I'd be lying if I said it was going good. I'm so busy traveling and living the good life that I don't get to put nearly as much time and effort into it as I really should. You only live once though, right? Let the good times roll!
So what's the deal about gay bars? What's the story behind that one?
Haha, let me preface this by clarifying that I like women. A couple of friends from Vegas talked me into going to a gay bar with them the other night and I figured I might as well check it out, have a few drinks, and just see what that whole scene is all about. I'm not going to lie; it was a really good time. It was me, two other guys, and three good looking girls, so no one got the wrong idea. We ended up getting kicked out for spilling drinks on the dance floor. NO HOMO!
I heard Josh Betley was getting flow from a karoke bar in Las Vegas… is this true?
He wishes. We hit up a karaoke bar every Thursday night we're in town called Kelley's Pub. It's an awesome spot. The karaoke lady is nuts, the crowd is awesome, and the times are great. Betley definitely impressed everyone the other night by knowing every single word to Nickleback's song "How You Remind me."
I know for a fact that you are a beard connoisseur, how do you not grow a mustache?
I try really hard and I get nothing. It's a damn shame. My dad can grow a proper mustache, so I'm hoping one day he'll pass the power on.
Other than the typical kicking ass blogging, filming, editing, and team managing, what are you up to these days?
School, traveling, partying, chilling, trying to get as many riding sessions in as possible, hanging out with a woman, paying taxes, eating burritos, hanging out with my dog, and answering questions for BMXunion.com. Action packed!
Spring Break?
Pretty sure I'm either going to Cancun or Australia. Vacations are beautiful. Every day is spring break when life is great, though.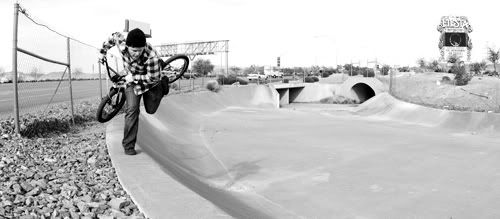 What kind of advice do you have for people looking into becoming a team manager like myself?
I feel like I have a bit of an upper hand going into the team management game because I've worked in the BMX media for as long as I have. Through the media, I think I have a good grasp on what people are into and what is selling. Combine that knowledge with a bit of money and a supportive company, and the result is a successful BMX program. I guess I'd just recommend that you get to know and understand the industry the best you possibly can, make friends, and stand by your opinions and decisions regardless of what anyone else says or does. Gotta keep hustlin'!
Anything else you want to say about anything?
I'd like to give a big shout out to William Prokop and everyone else at Osiris for making this BMX program happen. I'm really excited for the next year and I don't think anyone is going to be disappointed. Also, thanks to my family and all of my friends for always being so supportive and making my life awesome. Cheers!