Name:
Kyle Thomas Hart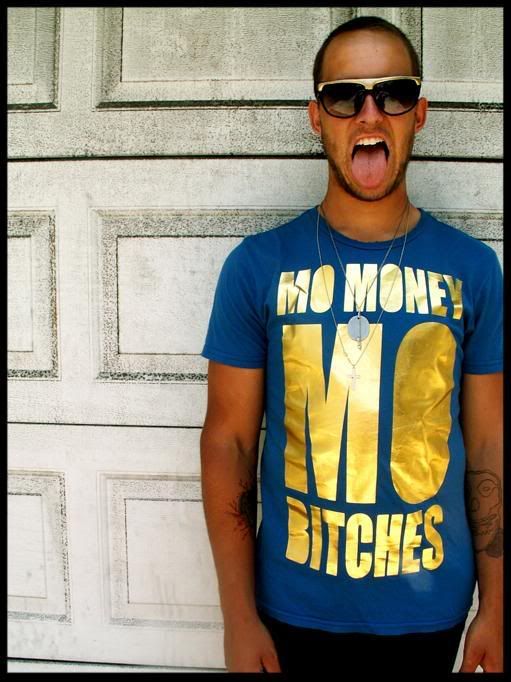 Location:
San Diego, CA Born and raised.
Sponsors:
Give D Clothing, Odyssey
How long have you been riding for?
16 years… haha I suck
Your with the Give D crew, whats your take on the D?
To me it's all about having a good time and kicking a lot of ass on bikes. We all call out each other's flaws and make jokes out of everything. We stay grounded because of that. Basically, don't take life to seriously.

You seem to be real big into steet? or am I wrong?
I love street. It's the place where tricks become legit. You can't really go to the local gap or stairset and train. To me street is: Find a big gap/drop and don't back down. I'm not too into tech tricks. But, don't get me wrong, I ride parks almost everyday and flowing around a good cement park just can't be beat.
San Diego is one of the bigger riding scenes in the U.S, whats it like to be apart of it?
It's awesome. Everyone is ALWAYS motivated to ride, film, shoot photos, etc. Having so many people to ride with in San Diego is awesome. There are never any duplicates in our "scene". Everyone has there own flavor.
Do you think living in San Diego has given you coverage options that a lot of people normally wouldnt get?
Definately. I might have to blame that on the weather though. It seems like there are always filmers coming to shoot something. Its easy to ride here compared to other parts of the US, because winter is still 72 degrees.
If you could only do one trick for a day, what trick would it be and why?
Lookbacks. I'm goofy footed… Is there any other choice? Haha
Do you have any big plans for trips or anything coming up for youself any time soon? No trips for now. Thank God. But, we are starting filming on a full length video that will actually end up on a DVD and not the internet…
You and Hoang seem to be real good friends, whats the story between you and him?(no homo)
Hahaha! We met riding bikes and just seemed to have the same outlook on a lot of things. I'm sure it helped that we ride similarly. It's a lot easier to ride with someone everyday if they kick as much ass as you do.
What are some things you would like to accomplish in the next few years?
Travel across the seas for sure, have some full sections in videos, edit a lot more, learn how to film, get married, design better shirts and get in more fights because of Ron's big mouth.
What do you like to do outside of riding?
Drink, smoke cigarrettes and treat my girlfriend to a nice dinner.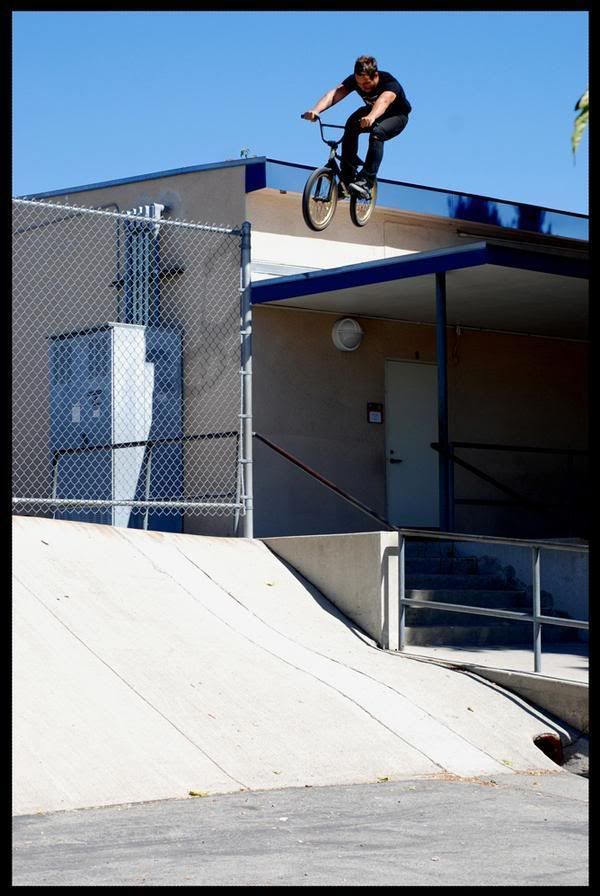 Favorite food?
Filet Mignon
I noticed on your myspace your song was pretty heavy, what kind of music are you into? Favorite bands and songs?
I've been into Death and Black Metal since I was in highschool. I enjoy everything, but I like to keep it faster for the master. Favorite bands? Wow… The Legion, Nile, Origin, Dark Funeral, Dimmu Borgir, Cryptopsy, Goratory, Crimson Moonlight, Antestor, Whitechapel, uh… I'll stop before this gets too long. Haha.
If you could go anywhere in the world to ride, where would it be and why?
Spain. They have the culture and the spots.
Your favorite memory involving riding?
The only time I've ever got injured. 180 tuck no hander over a box jump in AZ. I busted my wrist and then the whole SD crew got crazy and broke down fences. We got banned from Fort McDowell. It kicked ass.
Any shout outs or thanks?
All of the GDC brigade, B-Dubbs at Odyssey, Ryan Sher and Subrosa, my badass girlfriend Kelsey and my parents for not disowning me when I told them I wanted to ride a toddler's bike forever.
Anything I might have missed you would like to add?
Thanks for the interview and hugs and kisses to all of you in internet land.