Mark is all over the place these days, the dude rips it up on a bike. I could watch videos of him riding trails all day long. Myself, Brett Rohlfing, and Chad Degroot came up with a few questions for him.. Enjoy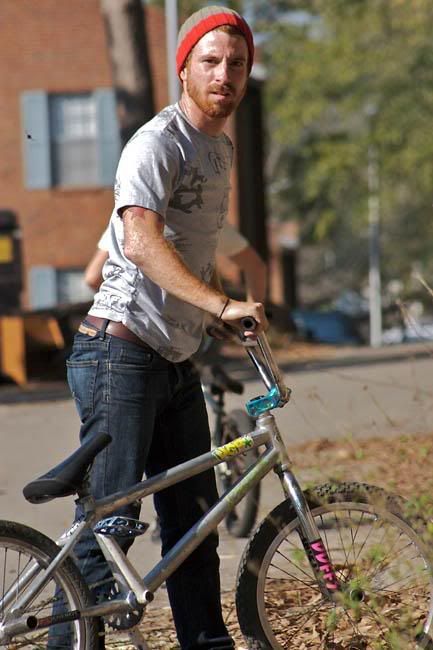 Name:
Mark Adam Mulville

Location:
casselberry FL. / pittsburgh PA.
Sponsors:
profile racing, ugp, duffs, odi(flow), sun rims(flow) mesh skatepark, steaz energy
Years Riding:
about 10 or 12 i guess
You recently left the take and are a "free agent" floating around, is subrosa going to be legit soon or are you still working on another deal?
im not working on anything right now, and as far as subrosa i have no idea whats goin on with that, cool of them to give me some product though, thanks ryan and ron
Is there any other sponsor changes or additions you can tell us about happening anytime soon?
umm i have no idea really, steaz energy is a pretty new one and its all organic and stuff so thats good.
Last I checked you are brakeless still. Do you ever scare yourself especially on trails? and do you plan on putting them back on anytime soon?
yeah i am always scared thats one reason i like being brakeless, and goin fast is so much more fun knowing ya cant stop at times so you just gotta go for it. im sure they will be on and off this summer.
I imagine you grew up racing? How long did you do that for? and do you think it has effected how you ride your bike now?
i only raced about a year or so and it was fun but just got way too competitive for my likes. It has made me more into trails i think which is fine with me and i guess my bike can look slightly race at times too
Do you have any signature parts/clothing coming from any of your sponsors soon?
i have a stem in the works with profile which should be out im thinking this summer, just had a shirt from them come out a few months ago with kinda a florida theme
Are you working on any video parts or just sticking to the web videos?
the next welcome to pittsburgh is in the works and ill have some shit in there, not sure what else.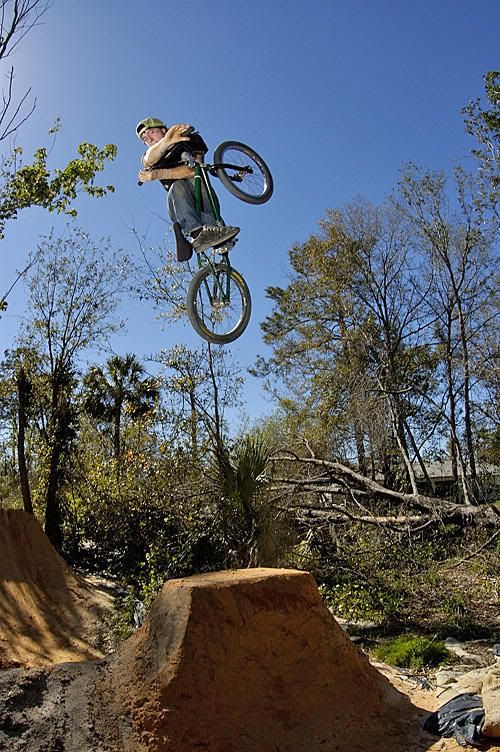 You have been traveling a lot it seems like, do you have any big road trips to go on or any trips you are looking forward to going to?
i am looking forward to pittsburgh but thats pretty much gonna be home for a while, other then that vegas is sweet for interbike so im excited about that and goin on a profile new england trip late summer too.
Before the BMX thing started working out, did you have any other jobs?
i have had so many jobs, server, landscapper, worked at central skatepark for a few years and others too, i still do some landscapping at times too
If you could hook up with any actress, model, girl, who would it be and why?
thats a hard one, maybe amy adams from enchanted, she is a real cutie.. rachel mcadams from her role in the notebook or elisha cuthbert will do
why do you like sauce so much and what would you replace it if there was no sauce left in the world?
its just amazing and gives ya whatever taste your in the mood for, i dont really know why i like it so much though i just do. cant think of anything to replace it with
You are super into surfing these days right? If you could go pro in surfing and travel the world on your board, but had to give up riding during that time, would you?
i couldnt do that, but im sure it would be an amazing life. ill just stick to riding and surfing.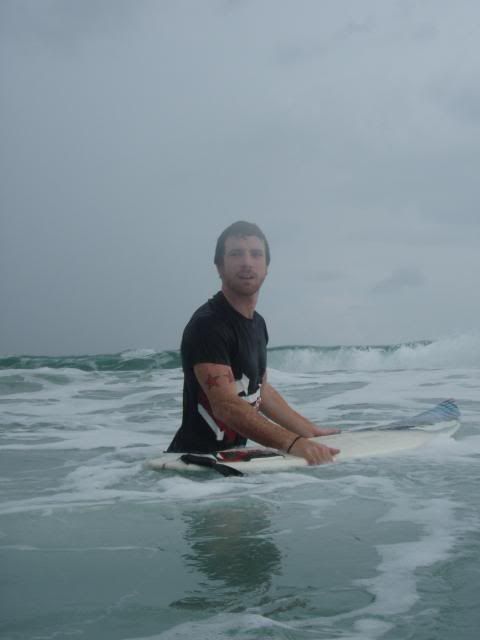 A few years back you were responsible for a large amount of womens pants being sold to men thanks to you being one of the first tight pants trend setters, but when Levis got into bmx they did not return the favor and hook you up. What a shame. How tight are your pants nowadays?
haha i dont know if i had any help in making them big i would like to think i didnt but my pants are no so tight now just a average ol' dude i guess
What are some bands you are into? Any you suggest people check out?
old crow medicine show, jonathan richmen, the doors, anything rasta does me good too
What is your best story of a run in with the cops/security?
watch props megatour 4 when i was on with manmade and we were in miami and shit hit the fan with some security and alot more shit went down too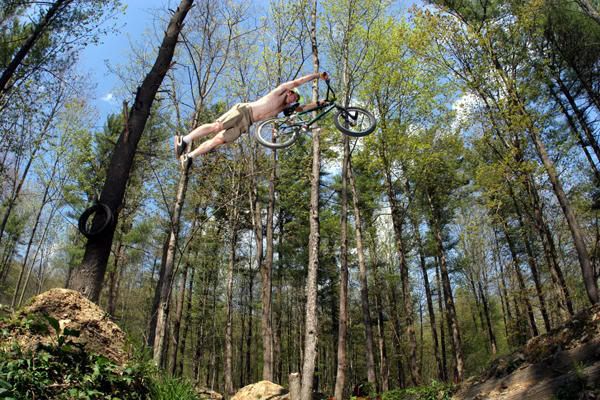 Any shout outs or thanks?
everyone at profile racing but mostly matt, my mom and dad a ton and my older brother for being a big part of getting me into riding, all my friends here like joey j, aaron s, paul for letting us have the trails, all the other orlando dudes too, my ol lady, all my pittsburgh buddys too like jeff and greg smee, bobby valentine, boner and punjab, chad degroot a bunch for everything he has done, ugp, steaz, duffs, odi, sun rims, and everyone who ever let me ride ther trails or stay at ther house and so many other things but its hard being put on the spot to thank everyone who needs it. so thanks to everyone i missed
Anything else you want to say?
everything is fun