With the recent interview that popped up on the Fit site, I was worried my questions were going to be repetitive. Luckily it was fairly short and this one ended up being fairly long so there might be some fresh stuff for you. Mike Aitken is an amazing rider and a huge influence on a lot of people including myself. When he said he would be into doing an interview my jaw dropped and I probably could have asked questions for days. This is what came from it. Enjoy, and let him know what you think.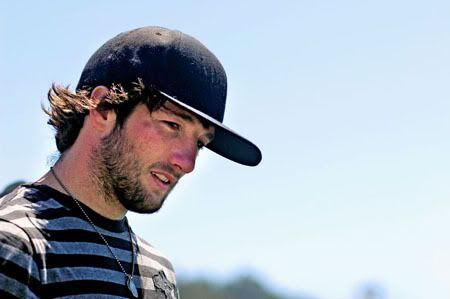 Photo: Fit
Name:
Mike Aitken

Location:
Salt lake city, Utah
Sponsors:
Fitbikeco,fox clothing, odyssey,lotek, rockstar energy drink
Years Riding:
14
Your 4th version of your frame the Fit S3.5 has been released, and it looks like it has been selling like crazy. How do you feel about having it out and the response? I heard somewhere your frame was the top selling frame too?
I am very proud of everything fit and s&m have done for me and this bike especially I never expected it to go this far…I would just like to thank everyone who has helped support fit over the years, you have helped make it what it is…
How are things going at Fit right now, do you have any other signature parts in the works? How about video parts, web videos, road trips, or just news in general?
Everything is good, we are doing another full length next summer and working on a few short web trips for this year. As far as parts the frame is huge and were going to focus on that for a bit..
With your part in Electronical being awesome, how stoked were you for that to come out? Also how about any odyssey news like signature stuff, or trips planned, news, etc?
thanks, Yeah the premiere was nuts, it felt good to be at the trails again, the vid turned out amazing and I am proud to be in it. Nothing new as far as I know, but you never know.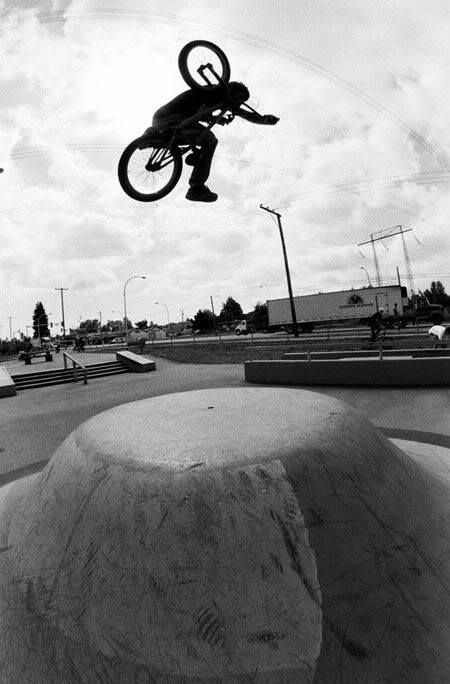 Photo: Fit
How about the other sponsors? Any news or anything going> on?
Rockstar is sponsoring a few events this year, lotek is doing a vid and filming in s.f., We are continuing to work on a jean with fox other that I don't know.
Last I checked you were doing the brakeless thing, is that still going? How do you feel about all that anyways?
Yeah, it's all about fun for me.
Now that it is summer with trails season in full effect, do you have any big plans for some local trails or some trips to some places to ride?
Ride tanner when possible, and I plan to go out east and film and ride for anthem 2
It seems like you have had the chance to go all over the world over the years, where are some of your most memorable places you have been?
South africa was amazing, Japan is cool, pretty much everywhere is new and exciting.
Where are some places left on your list of places you would like to go someday?
I would like to go to south america someday, new zealand,I don't know I never thought I would make it where I have so really anywhere.
With the "contest season" kicking off, do you plan on hitting any up like the Dew Tour this year?
Possibly but as far as being on the circuit…not interested, I got an invite to superpark X games and thats enough for me.
Even though this is older news, how do you feel about x-games taking the dirt side of things out and pretty much changing everything else BMX related?
Not in to it myself, but hey they don't care about me, they care about the people paying.
Do you plan on slowing down at all in the next few years with riding or are you still feeling 100%?
I have some shoulder issues this summer, so this year might be a little slow but hopefully by next year I will be back to normal and from there as long as it is still fun I am along for the ride.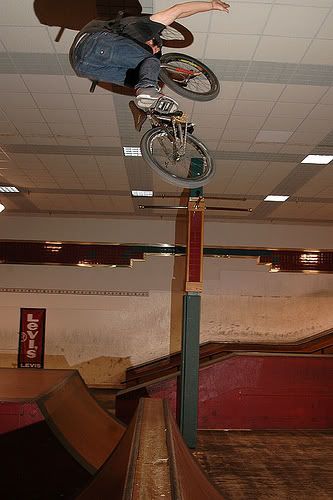 Photo: Chris Thibo
I'm sure this has been asked before, but what is the trick to getting style on a bike?
It it all depends on if you care to make things look the way you want or you just want to do the tricks, it is all in your mindset and goals.
If you could go on a trip with a few people, who would you choose, where would you go, and why?
o.g. square one team, Japan, When that group gets together their is never a dull moment, no one gets but hurt we all hand it verbally to each other and it is just fun to be around people who don't take things to heart, oh yeah and japan kicks ass..
If you could change anything about BMX what would you change and why?
Less is more..
Outside of riding what are some things you are into?
Cars, motorcycles fishing, snowmobiling, family, working on my house.
How's the family life going? Is the kid on a bike yet? Any more kids on the way?
It's going good, yes he is learning, not yet I have got my hands full right now.
What are some songs you will never get sick of?
Any cash, dylan, misfits, slayer… too many to list.
What are some movies you will never get sick of?
smokey and the bandit, super troopers joe dirt.. anything comical
What is the craziest thing you have ever seen/done/been involved with in some way?
Having a kid, it is a constant challenge and it lasts a lifetime, crazy shit ends..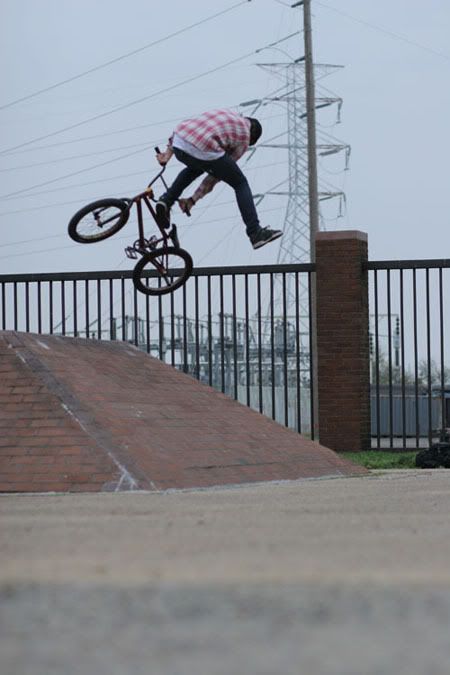 Photo: Fit
What are some things you would like to accomplish in the next few years?
to stay healthy and ride trails more often.
If you could spend the day with anybody, alive, dead, or fictitious, who would you choose and why?
my grandparents, did'nt have enough time to get to know them.
What is some of the best advice you have ever been given?
Remember who you are..
What kind of advice do you have for kids who are getting> into BMX?
Have fun with it you never know how short it is until it's over.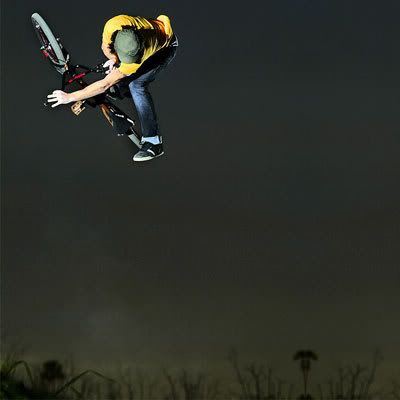 Photo: Odyssey
Do you have any shout outs or thanks?
I would like to thank my family sponsors and friends for all of the help over the years.
Anything else you would like to say?
go ride, typing sucks!