Name:
Nick Corsiglia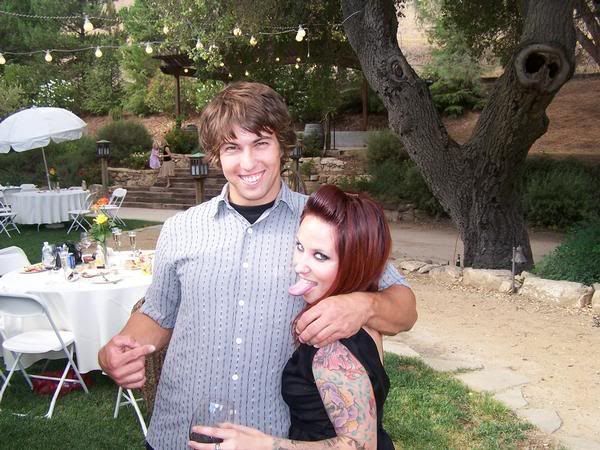 Location:
San Diego via San Luis Obispo, California
Sponsors:
Give D clothing and my parents haha
Your on the give D crew, what's that like and what does it mean to you?
To me it's just a bunch of friends that I happened to start riding with right when they started making webvideos and stuff. I moved to SD a little over a year ago and it turns I out I made a good decision in doing that! Pretty much my favorite people.
Your another San Diego Ripper, do you feel like you have an advantage riding with so much talent compared to other riders?
Yeah I definitely think so, riding with everyone motivates me a lot and gets me to do things I normally can't be asked to do or am too much of a bitch to do! Also watching them all ride gives me some good ideas.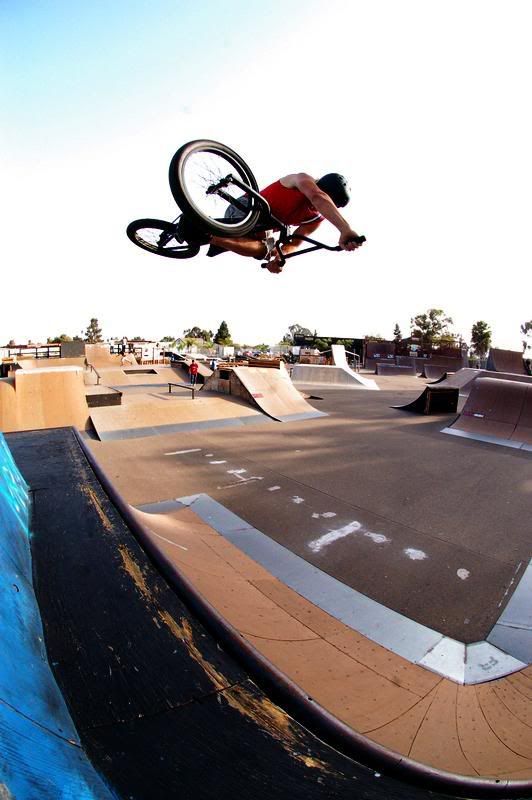 Who are some of your biggest influences in your riding?
Everyone I ride with on a regular basis, everyone who rides smooth and makes things look good! Josh Stricker, Van Homan, Garrette Byrnes, Joe Rich, Edwin, Ruben, pretty much everyone from Etnies Forward and Criminal Mischief because those are the videos I grew up watching.
I noticed a picture of you where you are doing a hop barspin without shoes or socks!? what's that all about, did it hurt?
hahaha that day! it was last summer and Hoang and I were chillin at the beach with some girls. We had our bikes and I didn't have any shoes. Hoang had his camera so I told him to shoot a photo of a barefoot hop bars. Fortunately it was back when I did enough pedal grinds to have a flat side of my pedal so it didn't hurt at all! I guess I just thought it'd be a funny picture doing a trick barefoot at the beach!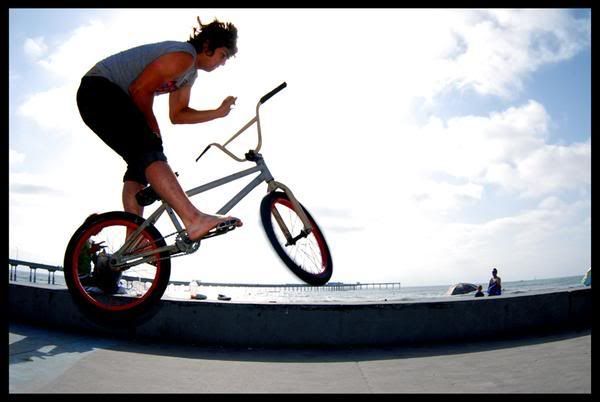 Where are your 5 favorite spots to ride?
1. The pool that's 5 minutes from my apartment
2. This park in the ghetto south of downtown SD
3. Cal Poly San Luis Obispo
4. Brooklyn Banks/flying around Manhattan
5. Clairemont Skatepark
If you could only do one trick for the rest of your life, what would it be and why?
I should say barspins because I do them a lot and really like them.. but if I was any good at them probably tables!
What is your greatest accomplishment with BMX?
traveling/moving places without worrying about whether or not I know anyone because I know I'll be able to meet people through riding.
What is your best story involving the Give D crew?
Living with pretty much the entire crew in a 3 bedroom (well, 2 bedroom really) apartment near SDSU. Best time of my life! Every night was a party, people over all the time, never had to call someone to go ride, wake up every morning to see Albert playing Dave Mirra 2, come home from school to see a dozen friends chillin watching videos, playing videogames or gettin rad in one way or another, Ron's golden birthday is still one of the best parties I've ever been too and it was at our apartment!
Where are some places you have been that you would suggest someone go to before they die?
NYC, Barcelona, Leeds UK if you like drinking and freezing your balls off, California!
Where are some places you would like to go to before you die?
Everywhere, all of Europe and Eastern Europe, Russia, Australia, South America, anywhere that's a little off the normal tourist map.
Do you realize how nice you have it in San Diego? (it is 9 degrees out where I am right now)
Yes, everyday!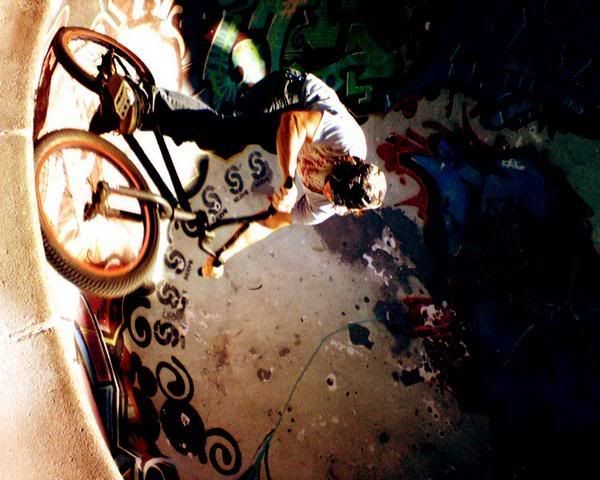 I noticed the song on your myspace was pretty heavy, is that the stuff your into or what?
I listen to everything, at the moment I'm listening to Dizzee Rascal who's an English Grime rapper. This morning on the way to school I was listening to metal. When I go to bed I'll listen to something slower like Ratatat. Madvillain/MF Doom/Dangerdoom is another of my favorites. And I'll even dive into some George Straight or Ryan Adams (country) if I'm in the right mood! haha.
Name a few bands you think people should check out?
Beneath the sky, CCR, Cold war kids, Converge, Dangerdoom/MF Doom/Madvillain, David Bowie, Dizzee Rascal, The Go! Team, The Lovely Feathers, The Misfits, The Mountain Goats, Of Montreal, Papoose, Ratatat, Ryan Adams, Wilco.. I like music!
Who are your biggest influences outside of riding?
Writers, I'm a literature major so I spend a fair amount of time with my nose in a book and the stuff I've gotten out of books has changed the way I see the world.
Where do you see yourself in 5 years?
Either travelling or living in a different country! Still riding, not yet settled into a career or anything crazy like that.
What do you think needs to change in BMX?
Too many people out there trying way too hard to come up and all that shit. It's riding a kids bike don't take it so seriously! Oh and also people doing shit just to 'get street cred'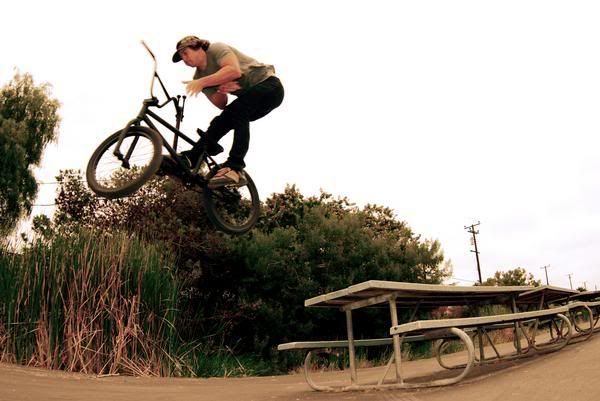 Do you have any shout outs or thanks?
My parents for always supporting me, my friend Ian back home who got me into riding, shout out to Team AL, Hoang and Kyle for editing everything so it actually looks good, Ron for being awesome, Chris Hervan for keepin it street!, the party Steve's for havin a good time all the time! everyone else in SD for shredding and having fun. Everyone who's ever let me sleep on their floor even when I'd never met them before. Bdubbs and Nuno at Odyssey/Defgrip for hookin up GDC. Alex's Grandma Doody for pizza parties, goodies and gas money. Kurt for letting me do this interview! Dollar pizzas, $3 veggie burritos at El Azteca Taco shop, Beer for always bein around and providing unlimited good times, PG Tips tea, cell phones, computers, cars, Dave Mirra 2 on PS2, everyone who throws parties and doesn't get mad when we screw something up, San Diego for being amazing!
Anything I might have missed you would like to add?
I think you covered everything pretty well!