Animal has been a leading name in BMX for quite a few years now. They have been a brand that has stayed true to their image, and continue to progress in many ways. It isn't a surprise that their name is synonymous with street with the amazing team they harbor. I shot Teague, their warehouse manager, a few questions for you guys to check out. Take a look, and leave Animal some love in the comments.




Animal is one of the leading names when it comes to street, and just a solid BMX brand in general. I'm sure this has been asked hundreds of times, but when did Animal get its start, and what was its motive for starting? Is Animal still going in that same direction, or has it changed a bit over the years?
Thanks for the kind words. Animal got its start when Ralph was on a road trip down to Georgia. One night while camping ideas started flowing and the rest is history. Ralph was tired of buying parts that just wouldn't last so the idea was to make parts that would be able to take the most serious abuse. Till this day we still have that philosophy. We won't put a part out until it undergoes testing by our team. With riders like Tom White, Butcher, and Mike Brennan testing them you know they will be put to the test. Still the same direction. We wouldn't have it any other way.
Where are you guys located? Has the building changed at all over the years?
Were located out of North Jersey. Animal was first run out of Ralph's parents garage then moved to a local skate/bmx shop called Intense Energy. After Intense fell through we moved into the building were at now. Back then it was just pegs and sprockets so not too much space was needed. But over the years with our parts and apparel line growing rapidly larger we had to expand our space. We pretty much rent the whole second floor of the building now.
Who are the guys who keep Animal running from the owners, to the designers and warehouse managers, all the way down to the guy you make pick up food and coffee? What are all of your roles at Animal?
There's 12 of us all together. Ralph is the owner. Osso is the CEO. Mike Brennan, Omar, and Scotty are the sales guys. Tim, Sean, and Paul are the packers (no homo) and food and coffee runners. Whiteboy and Dom design all the parts and Tom handles all the clothing. I handle the warehouse manager/shipping duties.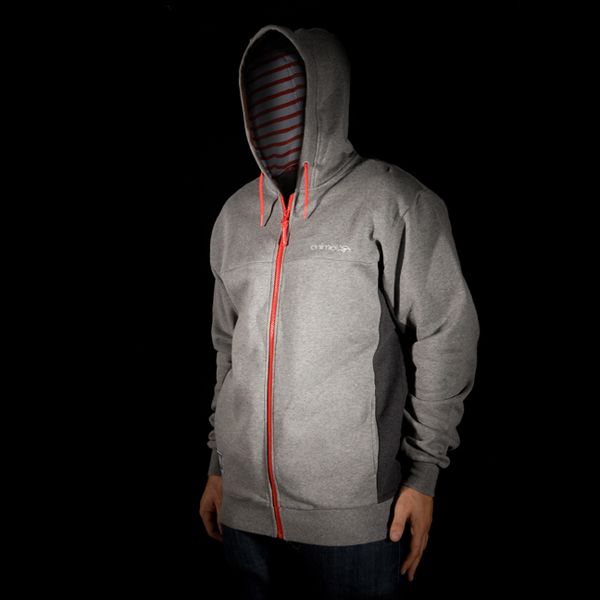 As the warehouse manager, what is a typical day like for you? I'd imagine you do a little bit of everything.
Come in at 10am answer some emails and do some filing. Run to the store across the street for my morning coffee break. By then everyone has arrived and depending on what day it is we'll have a quick meeting about what's going on (what's in stock/out of stock, ordering, new products, etc.). Usually Monday is our meeting day. After that I'll make a few calls, handle any warranty issues, pay a few bills and run some errands for the office. Once that's done ill process whatever packages are ready to be shipped out for the day. If were backed up I'll help the packers out with orders also. Once everything is ready and processed for the day we'll load the conveyor belt up and load it on the UPS truck. By then the day is pretty much finished and I'll answer my last few emails for the day and leave around 6pm. Exciting day huh?
What are some of Animal's goals as a whole for the future? Where do you see things going as time goes on?
Our goals for the future are to keep putting out quality products that rider's want and expanding our already growing market. Only time will tell for the future. It'll be our 10 year anniversary at the end of the year so we have to be doing something right!
You guys just showed off a few new products recently. What all do you guys have coming out now, and for 2010? Will there be a booth at Interbike this year? Any prototype projects being revealed?
Yeah we recently just dropped headsets, new pegs, and chrome Bob bars. For 2010 expect to see a new jumpoff stem, rims, a bottom bracket, Nigel signature seat, and front and rear hubs. Nah unfortunately no booth this year. Scotty, Omar, Whiteboy and Mike will all be in attendance with the new parts. If you see them lurking around be sure to stop them and check out the new stuff. We have a few things in the works that I can't reveal right now but the world will know soon.
It seems like just about every company has been branching out to start a separate brand to focus on another market, or bringing fixies, cruisers, and other things into their lines. Have you guys considered doing any of that?
As of now no plans on branching out. We have however expanded our clothing line a lot of the years and branched out to different market other that BMX. For example Wu-Tang, PaceWon and hosts for various shows on BET. Our main focus is just pushing Anima whether its apparel or parts as much as possible.
Have you guys been working on any web videos, dvds, team trips, or anything like that lately?
Yeah were in the process of making a new DVD as we speak and will have full parts from each of our team riders. There's been a lot of trips lately. Rone and Tom were just in Costa Rica. Butcher, Tom, Belcher, Nigel, and Ed have been to France a couple of times already this year. Bob has been taking little road trips with Lino and Hoogerhyde here and there. Mike Brennan and Jared went to Austin over the winter. Osso and Mike were just in Cali for a week. There's a trip to Israel coming up. Lots of traveling this year for the video so expect to see some dope riding from these guys.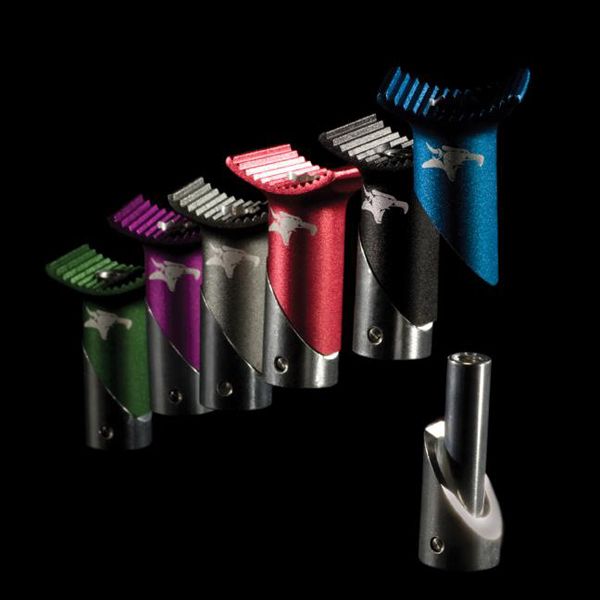 Who is all on the team from pros to friends these days?
The pro team consists of Nigel Sylvester, Tom White, Butcher, Wormz, Rat Kid, Dave Belcher, Bob Scerbo, George Dossantos, Garrett Hoogerhye, Mike Osso. Mike Brennan, Wiz, Steven Hamilton, Jared Washington, Lino Gonzalez, Tyrone Williams, and Vinnie Sammon. Our flow team is way too many people to name. We hook a lot of people up here and there.
How do you guys go about picking new people to sponsor? What kind of advice do you have for kids out there looking to get on the team?
Bob is the team manager so he handles all the sponsorship duties. Animal is a family so the process of getting sponsored doesn't happen overnight. Everyone has been friends with each other for forever so a lot of the time it just falls into place My advice to them is to start small go to local shops, contests, and make web edits. You have to be patient and realize that nothing will be hand fed to you. Lots of things get taken into consideration when a company looks to sponsor someone. Just because we or another company doesn't sponsor you it doesn't mean you should give up. Always keep your head up and don't give up.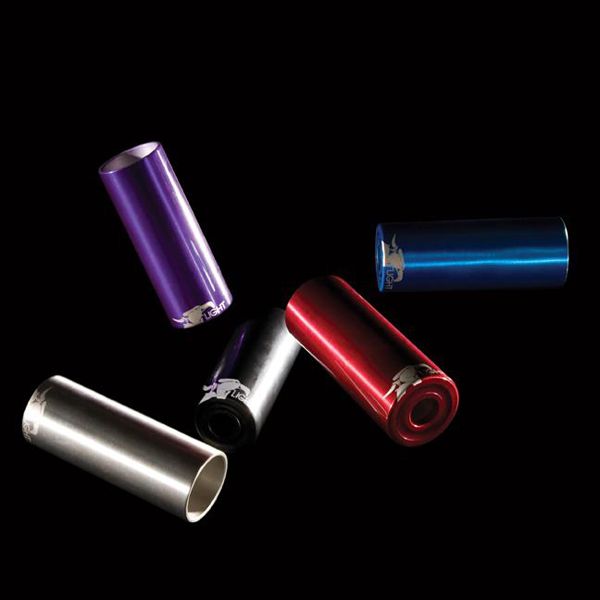 Lets say somebody has an issue with one of your products. Who should they contact to get the issue resolved? What about general questions? What kind of turn around time does it take to get something replaced?
Any issues regarding warranty or general inquiries can contact me at info@animalbikes.com. I can answer any types of questions you have. If there is an issue regarding one of our products I like to make sure it gets resolved as quick as possible. We don't like to keep our customers waiting.
Who should shops and distributors contact that are looking to stock Animal in their stores and warehouses?
Distributors contact Omar@animalbikes.com for ordering, prices, or general questions. If you are a shop and would like to carry our products you can contact Scotty@animalbikes.com or Mike.Brennan@animalbikes.com to place orders, check stock, or set up an account. There is also a inquiry form on our website too.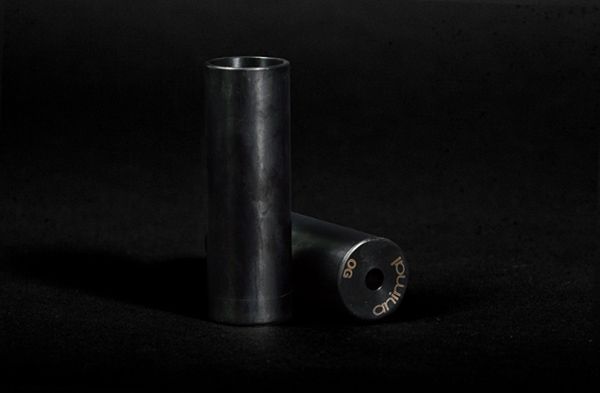 Anything we missed that you would like to add?
There are probably a lot of spelling/grammar errors. My bad.