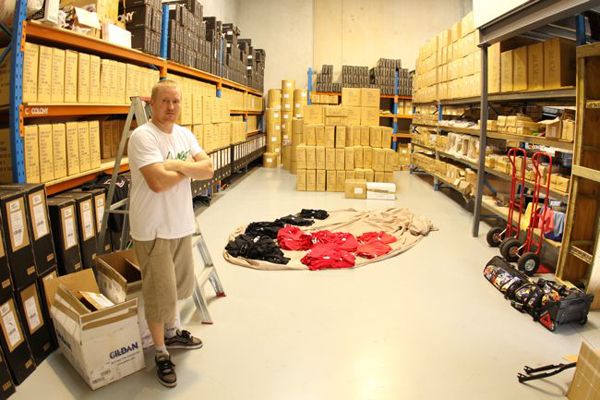 I don't know why, but whenever I hear somebody talking about Australia, I usually end up thinking Colony right away. Maybe it's just because it's a solid brand from there, or because I really don't know a whole lot about the place. Regardless, I do know that I've been curious about the workings behind the business for a while. I got a chance to shoot Clint Millar some questions about Colony to find out a little bit about what makes the brand tick these days. Give a look at what he has to say, some photos and videos, then leave some love in the comments!

Colony has been a pretty explosive brand as far as popularity goes the last few years. There have also been a lot of changes as of the last year. When was Colony brought to life, and what made you want to start a brand in the first place? Also, why did you choose Colony as the name?
Colony was first officially registered as a company in May of 2005. The idea had been with me for quite some time before that & we didn't have any product land in shops until mid 2006. I had many product ideas that I wanted to get into production & I thought the best way would be to start my own brand. The name Colony was chosen as I wanted something Australian & our country used to be referred to as a colony back in the day. So it just seemed to fit so well.
Where are you guys based out of these days? I'd imagine the location has changed with the growth of the company over the years?
We are based solely in Brisbane now & have been for the last 16 months. Colony first started out in my lounge room & stayed there for many years. We now have a warehouse with office space which is great to have the company out of my home. It is great to have a separate work space now although I still find myself working from home rather often.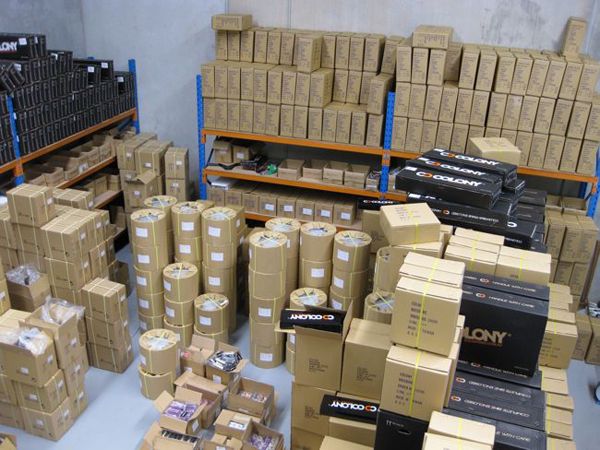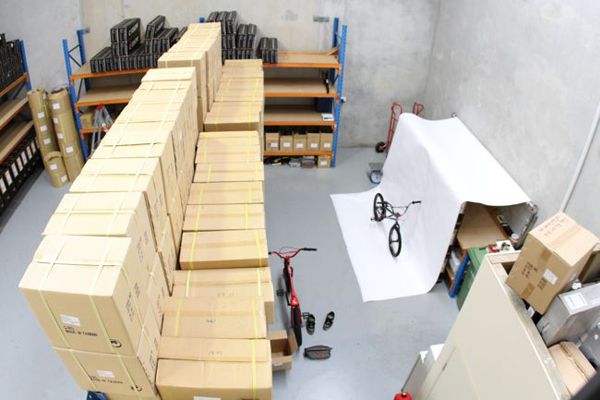 Now that you have been in full control for a year now. Who are some of the people you have working behind the scenes to help you keep things running smooth on the day to day operations?
Cooper Brownlee has been the biggest help since I have taken control. He is responsible for the brands new look & art direction. Cooper made the change over go rather smoothly. He is also now our official photographer & team manager. Another rider who has been a huge help since day one is Mark Mathews-Frederick. He does all my CAD drawing & I cannot thank him enough. More recently I have also hired a warehouse manager in the form of Glen McLaughlin. I have known Glen for about 15 years now. He is working out very well in his new job.
Are you guys hiring at all? How could somebody go about getting a job with you guys?
At this point in time we are all hired out. No more positions are open at this point & I don't see any need for more anytime soon. I will only hire people I know personally so no need for anyone to apply.
What's a typical day like for you in the office? Do you find much time to ride before, after, or during the day?
I get to the office at about 8.30am & attend to emails to start off with. I then would normally take calls & organise orders for Glen to pack. During the day I will also attend to any team or artwork issues with Cooper. I will also work on new product designs sometimes as well. Then there are the day to day duties of running a business like finances, accounting etc. I don't find much time to ride these days myself. But I do try to get out at least 1 or twice a week if I am lucky. I always try to at least ride on the weekends though.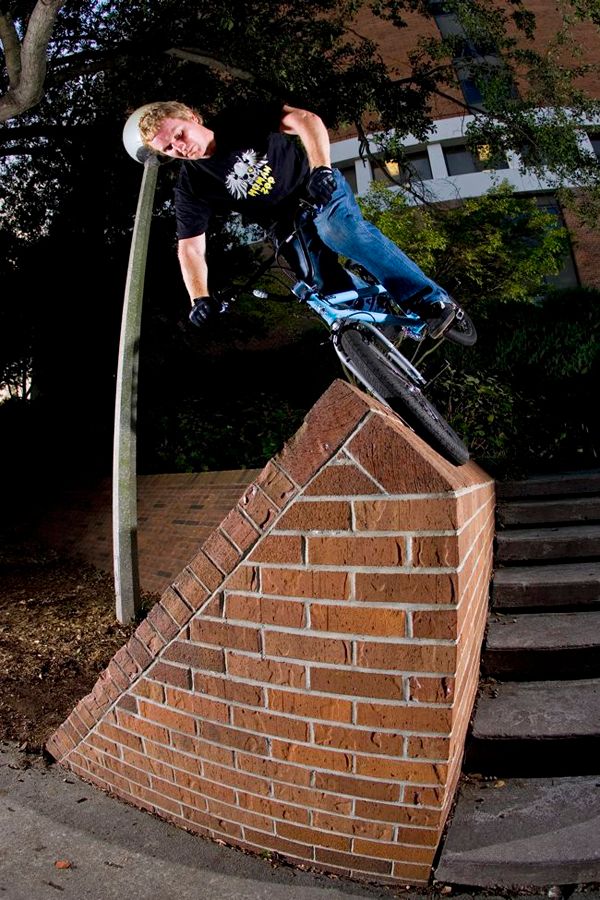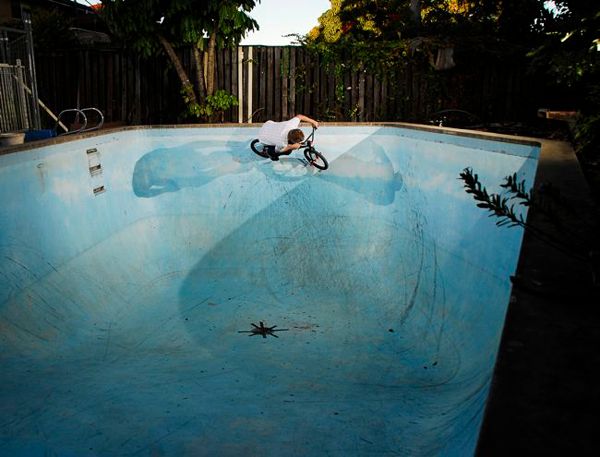 It seems like a lot of brands have been building ramps in their warehouses. Does Colony have any ramps or plans on getting some going?
I wish… I always thought we would have the room but the stock soon filled up the warehouse rather quickly. In the next few years when we move to a new place I will make sure it's much bigger & that ramps will be there.
With all of the changes made in the last year I'd imagine there have been some changes in plans. What are some goals and plans that you have for the brand in the coming months and years?
Yeah there have been plenty of changes but all have been for the better. Goals would be to keep Colony fresh & always changing to keep the interest there. Plans would be to get Colony out there even more than it is now with an active marketing approach using the extensive team of riders we have. By the end of 2010, the plan is to have every rider in the world well aware of who Colony is & what were about.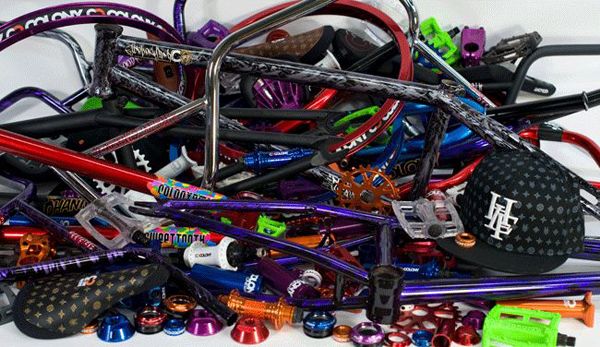 You guys have been debuting a lot of new products this last year. What is your 2010 line looking like these days? Is there anything new that you can tell us about yet?
Yeah, that is something I always feel is important. You gotta keep re-inventing the wheel so to say. For our 2011 season we will have our own tyres come out called the Agenda tyres. We will also have another grip come out called the Mountjoy grip. Our Official stem will come in a top load version as well. We will also have a line of safety gear as well. There are a few other things in the work but more on those later.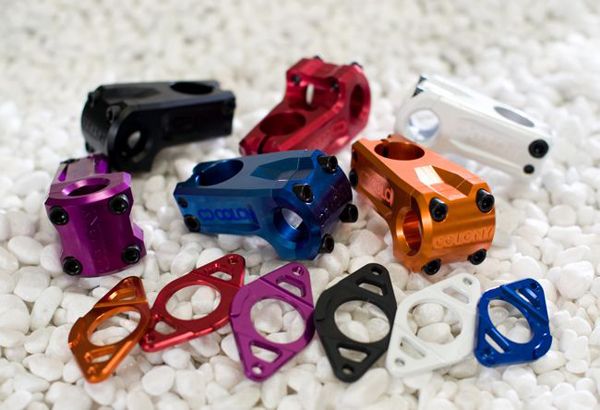 What about soft goods? Any new tee's and small things like stickers in the works?
Yes, we will be launching a whole new speciality clothing line with custom made tee shirts, hoodies, jeans, board shorts, beanies, fitted caps & more. It will be under the name of Colony Apparel.
A lot of brands have gone and expanded into fixies and mountain bikes. Does Colony have any plans of getting involved with that side of bicycles?
Nah, were BMX through & through. I know nothing about those forms of bikes so why try to pretend so? I know BMX & that's it. Me spreading out into other bikes styles would be like when other bike style companies try to do BMX, it just doesn't work.
Do you have any big team trips or shop tours planned for this year at all?
Yeah we will do team trips to Europe namely France & Spain in June & a west coast US trip in September. There will also be plenty of Australian trips throughout the year as well. Plus a few more trips I am sure.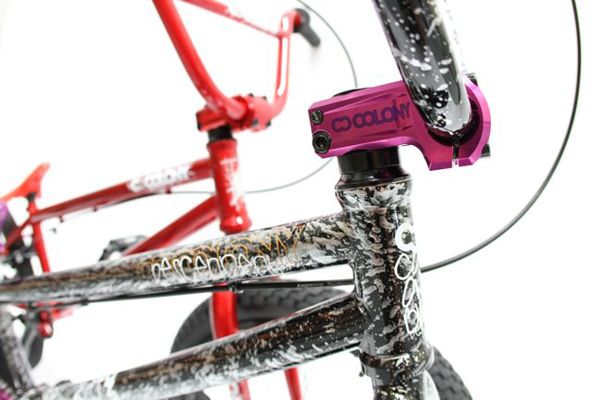 Who's all on the team these days? I know you guys have a pretty extensive team through all the distributors and stuff these days right?
Yeah the team is extensive. But I think it's important for each country & distributor to have their own local rider on the brand as it helps promote the brand so much. Everyone plays their part & it works well.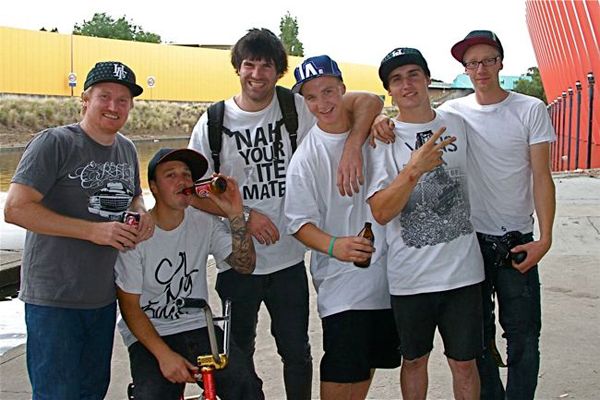 On the pro team we have… Alex Hiam, Cooper Brownlee, Liam Fahy-Hampton, Mick Bayzand, Nick Richardson, Ryan Guettler, Shane Badman, Shintaro Misawa, Simon O'Brien, Tim Wood & Zac Miner.
Flow we have… Atilla Godi, Benny Paulsen, Broc Raiford, Bruno Faucon, Chris Courtenay, Henrique Castro, Jonny Devine, Kenny Raggett, Le Goff Guillaume, Marnold, Matt King, Michal Mycek, Oleg Alexandrov, Oscars Zajarskis, Paddy Gross, Peta Shepherd, Ricardo Rodriguez, Toby Mathews & Tom Stretton.
So lets say somebody has an issue with one of the Sweet Tooth frames. What's the warranty process that you guys go with? What kind of turn around time can somebody expect if they have an issue with a Colony product?
If someone has a problem they should return the product to the place of purchase. They will then contact us with info of the problem & we will access the issue at hand. The rider must provide proof of purchase to be obtain any warranty. If is is a warranty a replacement will be issued ASAP. The rider must also know that any replacement product supplied therefore has no warranty at all. Our warranties only refer to the original purchaser & the original purchase. All in all I feel we react to warranty issues rather promptly in most cases, usually a week or so at most.
Who should shops and distributors who are looking to carry Colony contact?
If a shop was looking for Colony in a country where we have a distro they should contact their distributor in their country. If they don't have one in their country they can contact us directly via our website. New prospective distributors should also contact us via our website.
What about general questions about Colony?
Same deal… email us via our website. We're very approachable & I personally reply to 99.9% of emails that come in.
Is there anything I missed that you would like to add?
I think that is about it? It has been so so busy with the 2011 season launch to my distributors. Thanks to you Kurt for this interview & thank you to anyone who has ever supported Colony or been down with what we're about. Yo yo !!
Head over to ColonyBMX.com.au for more.