Over the course of the last few years, The Shadow Conspiracy and Sparky's Distribution have been becoming more and more popular in BMX. Not only do they have plenty of products and a killer team under the Shadow name, they have brands like Subrosa and Mutiny under the Sparky's name. They also have a bunch of real good people behind the scenes keeping things going from day to day like Ronnie.
Over the last few years, I've had the chance to get to know Ron Bonner who is a huge driving force in these brands and I finally got the chance to talk to him a little bit about the workings behind these two brands. So check out what he had to say in this On the Horizon…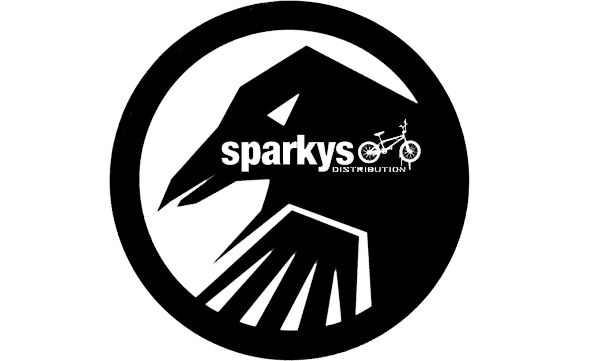 Shadow Conspiracy and Sparky's distribution as a whole has been an ever growing name in BMX for years. Which one came first, and what was your reason behind starting a couple of brands in BMX of all places? Where did the name Sparky's come from?
We started Sparky's back in the mid Nineties as a way for us to have an outlet to create products and get them out worldwide. The name Sparky's came from the idea that we wanted a name that was more personal as all the distribution companies back then had super corporate names and nothing with a sense of humor. With Sparkys we keep a real tight collection of brands. We are not trying to be a one stop shop for all in BMX. Sparky's is more of a co-op of friends that work together to create a collective of liked mined, creative minds.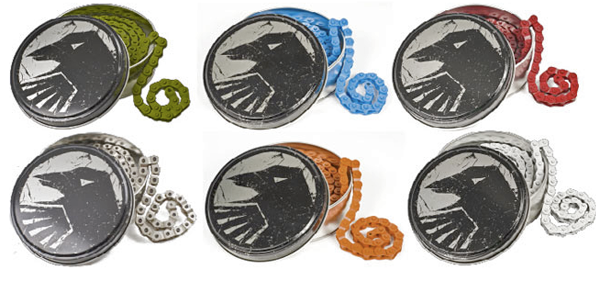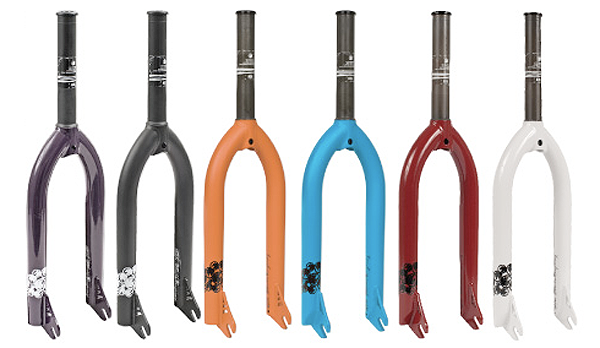 It must be rough living down in Florida this time of year, with all that warm weather instead of snow. Where exactly are you guys located, and has the location changed at all over the years as you guys have grown? Do you have any plans of moving or expanding anytime soon?
Yea real rough, ha ha. Girls wearing small amount of clothes is always a good thing! Got to love it!
We have been in in Orlando since day one. No plans to move as our crew is so solid down here and this is where we are from, the dirty South!
Including your self, how many people does Shadow/Sparky's employ these days? I know you got a couple good lookin' ladies in the house.
I believe we are up to 17 people. Oh yea, you been creeping around our Facebook, scoping out the Sparky's employees I see, ha ha.

What's a typical day in the life like for the Ronnie Bonner? Do you get a typical day very often? What makes for a good day? What makes for a shitty one?
Typical I am at the office by 6:30 or 7am, open my emails and down load about 100 to 200! That's a daily average. That's about when its stops being normal, as each day has it own challenges and projects that need to be addressed. One minute I am working on apparel or parts, chat with team riders, then sales team and then setting up budgeting.
I pretty much have my hands in every aspect of our brands and company. Which is how I like it! I love what we do and even to this day I am living dream!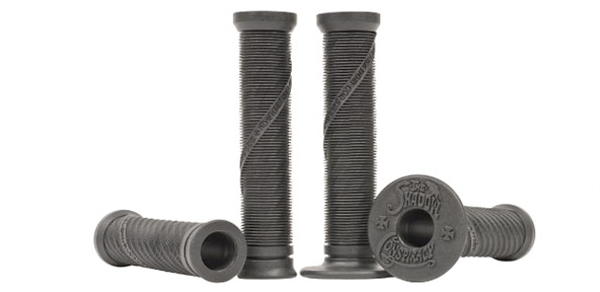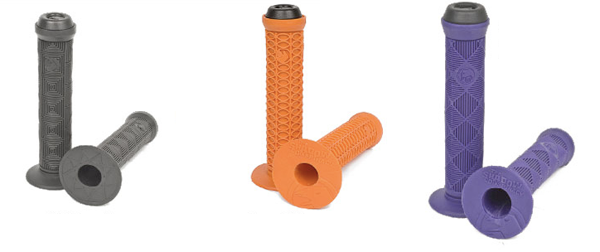 What are your goals for The Shadow Conspiracy in 2010? What about a little further down the road? How about for Sparky's?
To keep creating products that we can be proud of in the years to come. We are not trying to take over the world and to be honest we are not even trying to have every BMX rider like what we do. As we feel, once you have every rider saying what you do is the best you are two steps from being from being a Ed Hardy, ha ha.
It seems like BMX has been having some really solid growth the last few years. How do you feel about the way things are going? Are you still feeling the heat from the economy now that it's back on its way up?
Compared to when I got into BMX and from when I started in the Industry, BMX is fucking amazing right now.
Parts, bikes, art, and riding has never been better in BMX. All we need now is for more riders to open up their own BMX only shops in every town and to help promote the scene by riders for riders. This will insure that BMX stays how we all want BMX to be.
What are some of your favorite new products that Shadow has to offer for this year? Is there anything you guys are working on that won't be available for a while that you can tell us about?
Actually, I am in Asia as we speak finalizing a ton of new products that will come out later in 2010. I can't say too much, but I can say we are stoked. One product that is getting really close to being done is the Karl Poytner Freecoaster hub. This bad boy has been in the works for 2 years and has been through a million samples. It's been a long road but one that we feel was 110% worth it. We will have a mini feature up on the Shadow site in the next week so stayed tuned.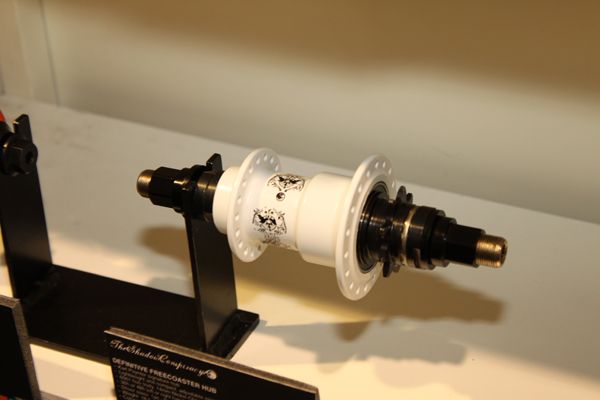 How about soft goods and small bits and pieces like stickers and beer cozies. Anything new in that department?
Well, I don't really consider cozies a product, ha ha. Yeah, we as always have a full apparel collection dropping for back to school, which I am real stoked on. I feel apparel is just as important as any products we make.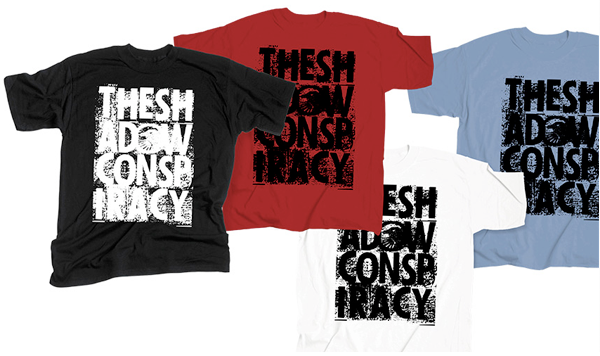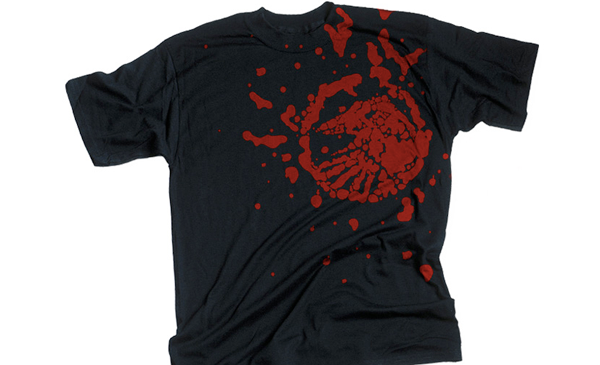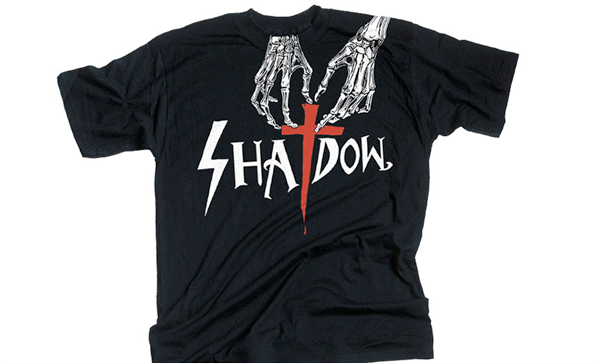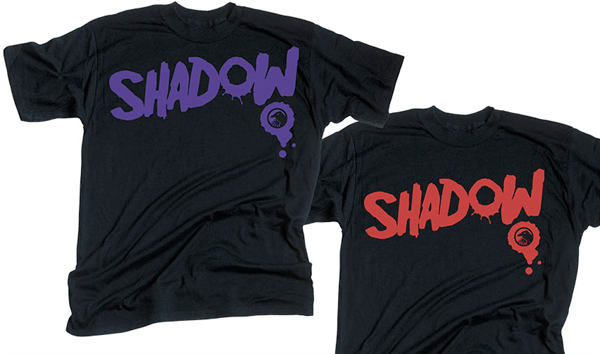 What are all the brands that are apart of Sparkys?
The Shadow Conspiracy, Subrosa, Mutiny, The Make, Sputnic, Banned, TatTour DVD, Bone Deth DVDs.
I know Shadow has always had a pretty solid line up for the team. Who's all on the team from pro to flow?
Pro team:
Seth Kimbrough
Ryan Sher
Chase Dehart
Karl Poynter
Ali Whittion
Rickey Bates
Johnny Devlin
(Who's the new Rider?)
Flow team USA:
Albert Mercado
Dave Rytell
Trey Jones
Caleb quanbeck
Andy Martinez
Mike Cottle
International team:
Scott Ditchburn (UK)
Niki Croft (UK)
Owain Clegg (UK)
Paul Ryan (UK)
Drew Bezanson (CAN)
Bjoern Elvering (GER)
Emil Eriksson (SE)
Haimona Ngata (NZ)
Georgy Doremus (FR)
Piotr Kolodziej (POL)
How do you go about picking a rider for the team? What kind of advice do you have for the kids out there looking to make the step up?
There is no formula for picking riders, it really is just an organic process. Mainly new rider additions come from team advice, if they see someone they would like added to the crew then it goes down.
As for up coming riders really the main advice is film edits because you like to, not because its a resume. Hit up jams and contest and have fun. In time others will see that and they will approach you. Also support brands that you truly like and would like to be apart of that crew. The brands and riders will notice that. Many of the riders on Shadow now, supported Shadow before they were even apart of it.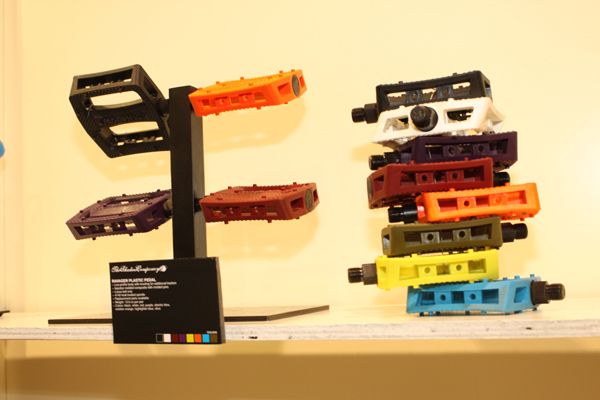 Do you have any videos or team trips planned for the Shadow guys? What can people expect out of them for 2010?
We are in the planning stages as we speak and we are going to go all over the place this year. Also, Sparky's has a really cool trip that we will speak about more in the comings months.
It seems like a lot of the distributors have some ramps in their warehouse for the team and employees to enjoy. Any plans on setting up some goodies anytime soon?
We are expanding our warehouse this April so we are real stoked as we will finally have an in house ramp!
So lets say somebody has an issue with a Shadow hub. What kind of warranty do you guys offer? What kind of turn around time can people expect to see?
What we have done at Sparky's is we have a simple form to fill out on www.sparkysdistribution.com, click the warranty info tab the bottom. If they fill that out, it's super easy, and is usually handled in less than a week. Once turned in, Mark in our warranty department will contact you back within 48 hours and we'll get you dial in.
We want to make sure that we give all our customers the very best service.

Who should a shop contact if they want to pick up some products that you guys distribute at Sparky's? What if a brand wants to get distributed by you guys?
Any new shop looking to pick up one of Sparky's brands can contact us www.sparkysdistribution.com and call 407-599-7255 and ask for the sales department. As for a new brand you can send an email with your info to info@sparkysdistribution.com. You can also get your hands on Shadow product through System Cycles Supply at SystemCycle.com