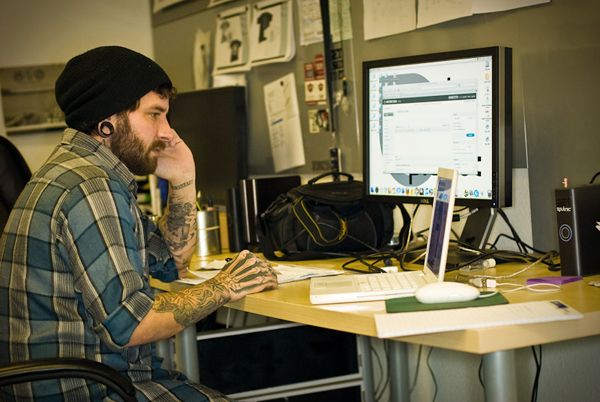 About a year ago I did an On the Horizon with Sputnic. Since then, a lot has changed. The team has been mixed up, the brand is now managed by Boyd Cornell, and there are a bunch of new products. I've been really psyched on the way Boyd has been handling things, and figured I'd see if he could fill us in on what's going on with Sputnic these days. Check out what he had to say…

So when did Sputnic get its start? Who's the owner and why did they feel the need to start a bike company?
Sputnic BMX has been around for about 5 years and was originally from Germany. I'm not sure who owned it and I guess he liked BMX is why it got started. Now Sputnic is based out of Orlando, Florida.
You took the role of team manager recently, right? What are some of the responsibilities that come with that role? Do you get in the mix for all sorts of jobs around the office as well?
Well my job title is Brand Manager. I'm usually in the office 40 plus hours a week. Doing anything from team manager duties. Planning trips, talking to riders and distros, keeping all team riders happy and involved with everything we do here at Sputnic. I do the website updates, help with product development, and work on all branding projects. And when I'm not in the office I am trying to improve my filming and photography skills. Or trying to ride.

Boyd gets a session in when he's not Tweeting….
Where is Sputnic based out of? You guys are in with the Sparkys distribution warehouse right?
Yes, we are in Florida in the Sparky Distribution building.
Who are some of the other people who keep things rolling on the day to day? Are you guys hiring at all?
As you may know our office is in the Sparkys building. Day to day there are a lot of people that make Sputnic tick. Tracie and Ashley at the front of house. Chip is the man! Without his help I'd be screwed. GL with product development/management. Also there's the sales staff (Dave and J-Rod) that rule at life, Mike the office manager, Mark handles warranty amongst other things, Eddie and Billy in the warehouse pumping out orders and keeping us organized. You can't forget Ron B and Mr. B. Without them we wouldn't be a float.
** Sparky's is currently hiring a full time art department position.


Ricky Bates Regulator frame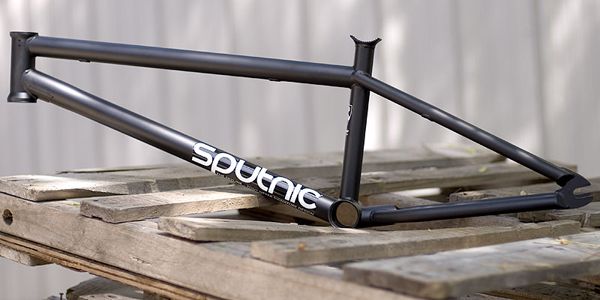 Tony Neyer's updated Skyline
What's new with the product line these days? Anything new you guys can let us in on? What are some of the hard goods you are really stoked on?
We have just revised the Skyline (Tony Neyer Signature Model) and the Regulator (Rickey Bates Signature Model). Also, we just got a 2 samples of Ben Hucke's signature frame, The Space Cobra. All frames will be available in July.
New products we have are Sputnic complete wheel sets coming in really soon and hubs available to buy separate.
Hard goods that I am really siked on are, well, all of them. Haha. But if I have to pick something besides our bad ass frames I would say the Sputnic Playback Cranks. They come in a lot of sizes, look good, and are super strong. We have had little to no warranty issues. I would say if you don't ever want to replace your cranks, get them!
Also our new Spectrum Forks are dialed. They have a 30 mm offset, double butted legs and are 100% heat treated.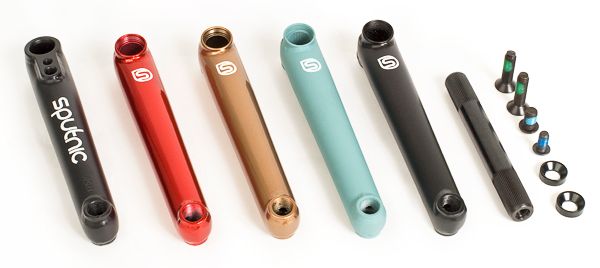 What about tee's, stickers and what not? Anything new coming along the line from that side of things?
We just got in some new shirts. There are 3 new shirt designs available and one reprint. For summer we are doing things a little different, each rider with a signature frame will have a signature shirt to go with it. We're working on some hats and hoodies for back to school. Sticker wise we are keeping things the same now, but with the 2 revised frames and the addition of the Space Cobra, we are re-doing all frame decals and graphics.
I haven't seen anything, but do you guys have any plans of getting into the fixie/road bike stuff. I figure being so close to Subrosa and Shadow that already are into that you guys might have some plans?
Well everything we make can go on a fixed gear I guess (Seat, Stem, Headset, BB, brake lever, cranks, chain, pivotal post, seat clamp ) and is available if they like hahaha. One part that I would say that might be appealing for fixed gears is our shorter crank. We make them in 165mm
Now that you have taken over the team. Do you guys have any plans for trips, DVDs, or anything cool like that planned? What can we expect to see from the Sputnic team this year?
We have just taken a trip and it ruled.. We will be making web videos from the trip and may be featured in a print magazine. Other than that we are pushing the team to just go out and have fun. I'm not a slave driver and have been lucky with the team we have. It's been pretty easy to get site updates and photos when needed. I think that shows with the amount of web updates and videos we've been putting out. There will be more trips later on in the year as well.
Who's all on the team these days? I know you have made a few additions as of lately.
Sputnic Pro Team
Tony Neyer
Rickey Bates
Ben Hucke
Johnny Devlin
Flow Team
Mike Hinkens
Talem Cowart
Chad Ring
Tom Molyneux
Matt Barchus
Codie Larson
Mike Cottle
International Team
Chris Matthews
Dean Manson
Linus Einarsson
Jadan Roxburgh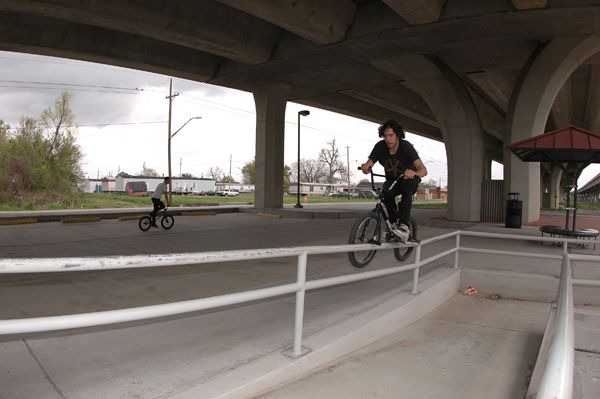 What does it take to get on Sputnic? Are you guys looking for any new riders at all? What kind of advice do you have for kids out there looking to get sponsored?
Well currently we have a packed house. I came into my position with a couple riders already on the team. With talking to them the best thing we decided was the pro team riders picked the flow team riders. The one think that gets confusing about team stuff is the international team. Those riders mostly get picked by our overseas distributiors. I try my best to be involved in the process but sometimes it's out of my hands.
We also are working on a shop program that will be really good for all up and coming riders. My advice for kids who want to get sponsored is quit trying to get sponsored. You're just going to go out of your way to look desperate. Sponsors will find you when the time is right. Until then just have fun on your bike, make web edits, take photos, and rep companies that you're into.
Lets say somebody has a Rickey Bates frame with a defect. What's the warranty situation from Sputnic? What is the process for getting something like that taken care of? What kind of turn around time can a rider expect?
We have just changed our warranties. We now offer a one year warranty on frames, forks, and cranks. All other products have a 90 day from date of purchase warranty.
The process at Sparky's is we have a simple form to fill out on www.sputnic-bmx.com. Click the warranty tab on the page. Then they fill that out, it's super easy, and is usually handled in less than a week. Once turned in, Mark in our warranty department will contact you back within 48 hours and will get you dialed in. We want to make sure that we give all our customers the very best service.
Is Sparkys the sole distributor of Sputnic? Who should distributors and shops talk to, to get Sputnic in their shops and warehouses?
Our main distributor is Sparkys. But we have a long list of overseas distributors as well. You can view them on our site.
If you want to add Sputnic products to your shop contact us at www.sparkysdistribution.com or call 407-599-7255 and ask for the sales department.
Who should somebody contact if they have any general questions about Sputnic?
info@sputnic-bmx.com
Anything I missed you want to say?
I would like to end it by saying PARTY PLANET!