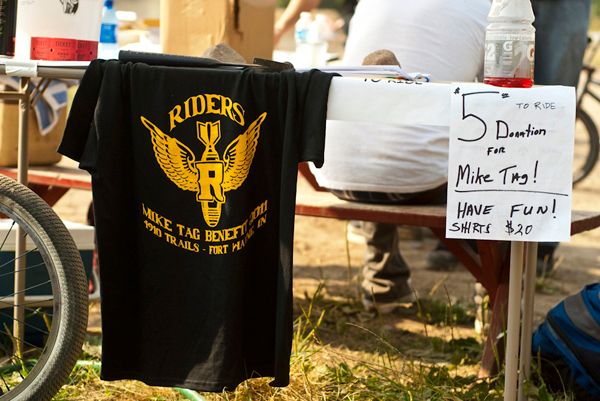 "It's a shame that Mike Tag was diagnosed with cancer. However, we can pull together, and help a fellow rider when they need it. Over the past few months countless jams, fundraisers, and contests have been held to help Mike with his medical bills. Ft. Wayne is where FBM started, so it was only logically to hold the Mike Tag Benefit Trail Jam at the local 4910 trails in Indiana. Many new and old faces showed up to help out, which calls for a great time. Get well Mike!" – Words and photos by Devon Denham – DevonDenham.com
After you check out the photo's, don't forget to send Mike some love with a donation to help him pay for his chemotherapy!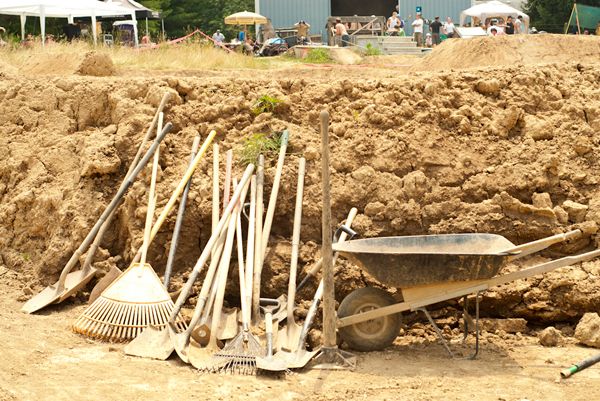 The bare essentials.

Going back for seconds?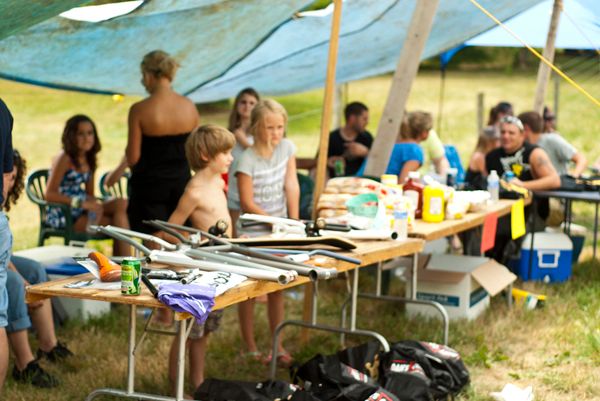 Product table.

It was overly hot that day, so shade was necessary.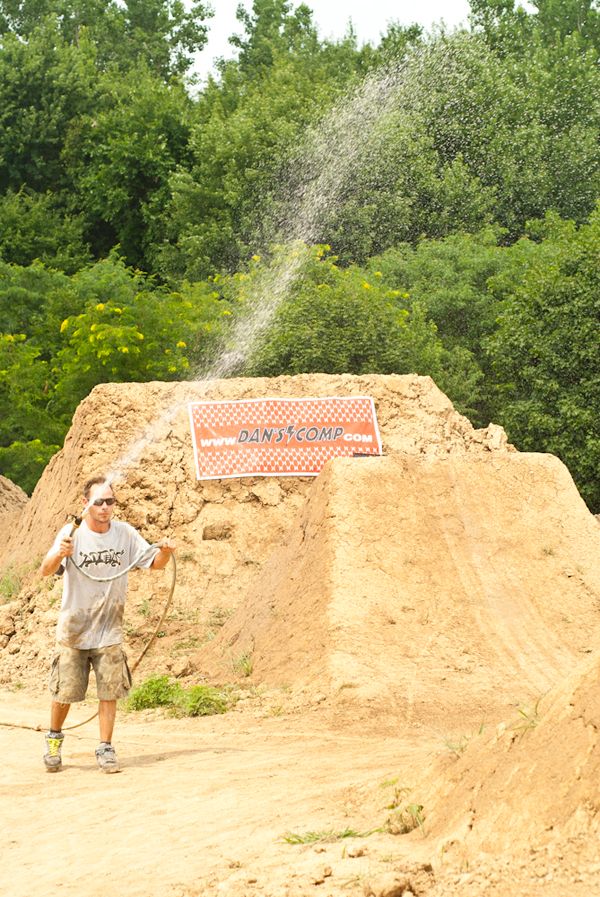 Keepin em damp!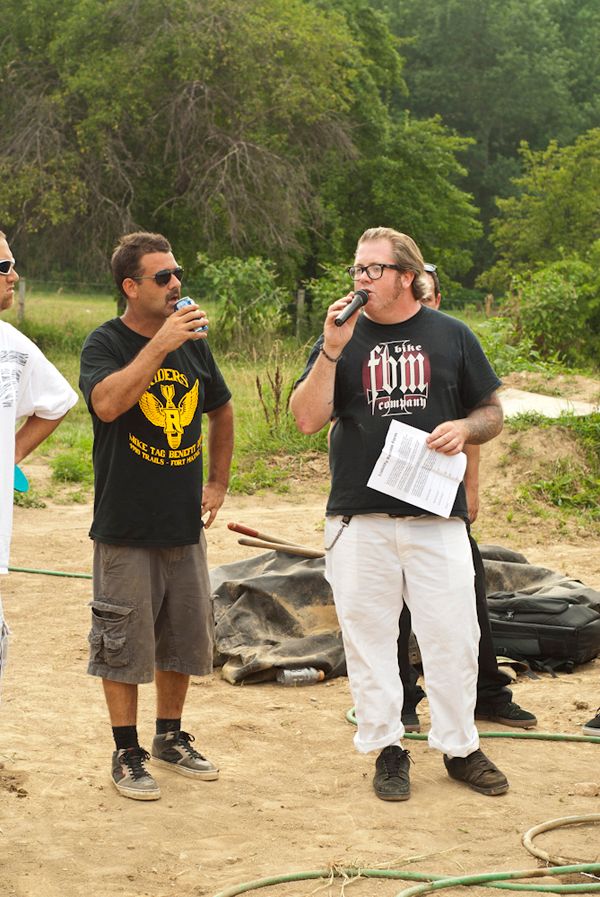 The Judges?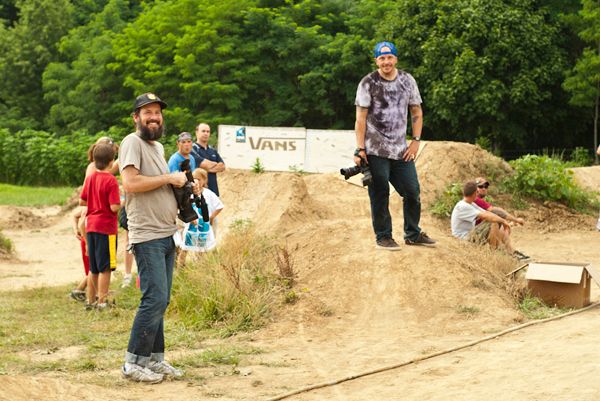 Stew Johnson and Scott Towne documenting the fun.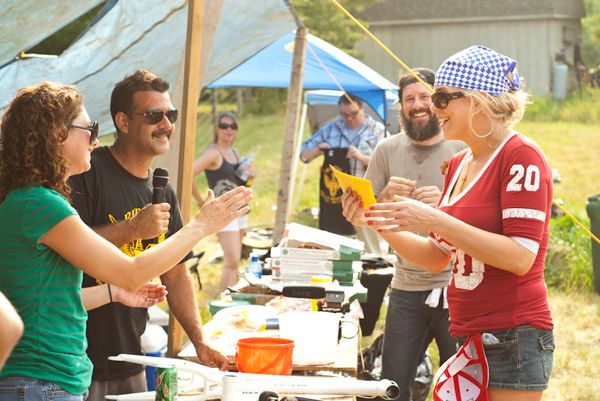 Gotta love raffles.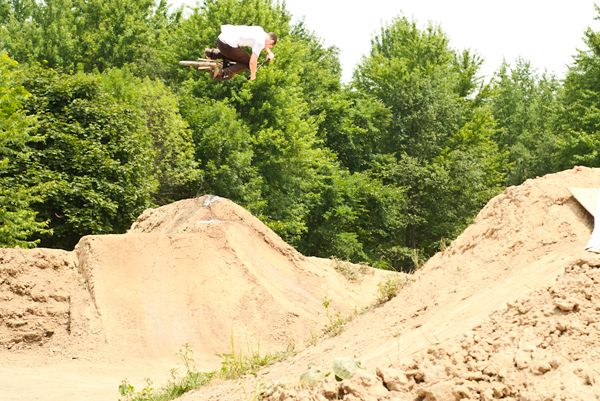 Brian Hinkel, boosting the hip.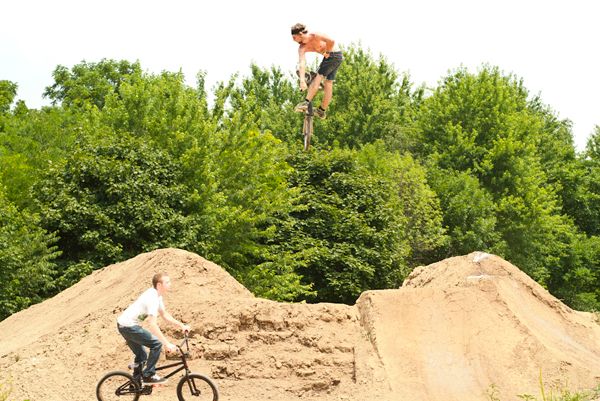 Jake Szybowski just moved up to Ft. Wayne, and it looks like he's loving it there. Turndown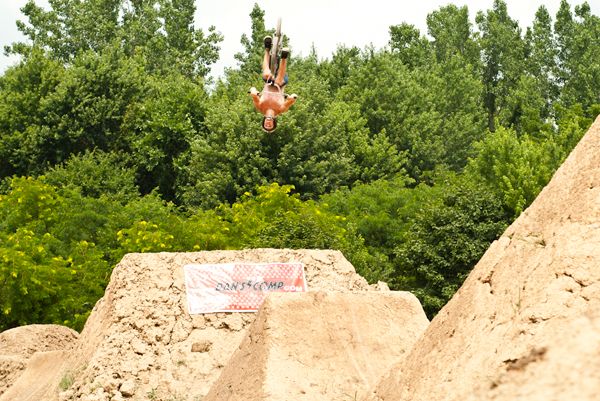 Jeremy Ball puts his flippers on.

Jake Szybowski, mid three turndown.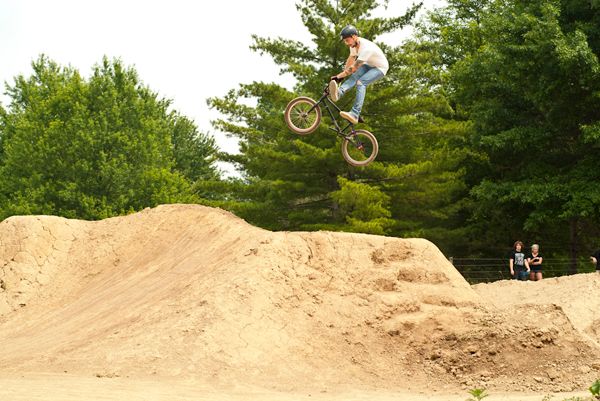 Chris Gorbant, no footed can-can.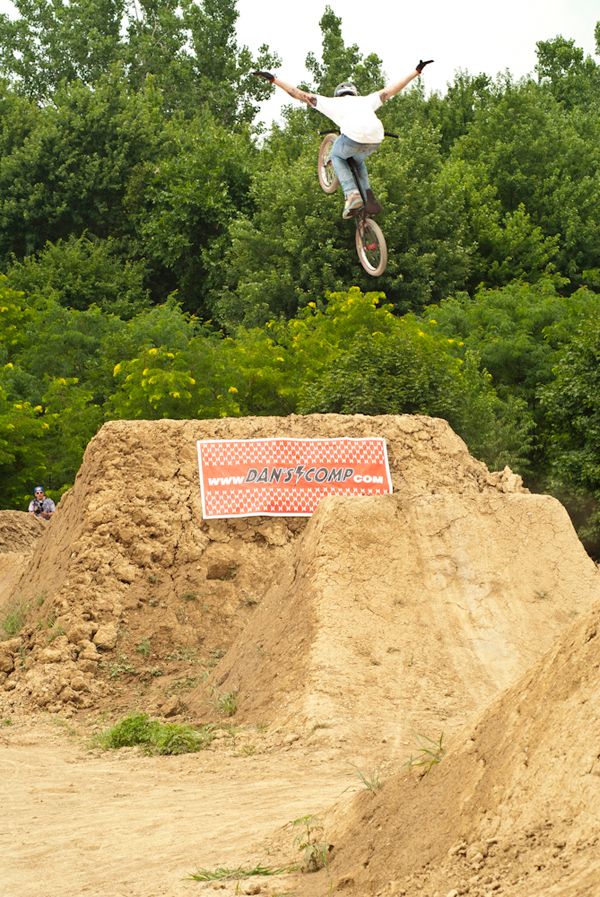 Chris Gorbant, tuck no-hander.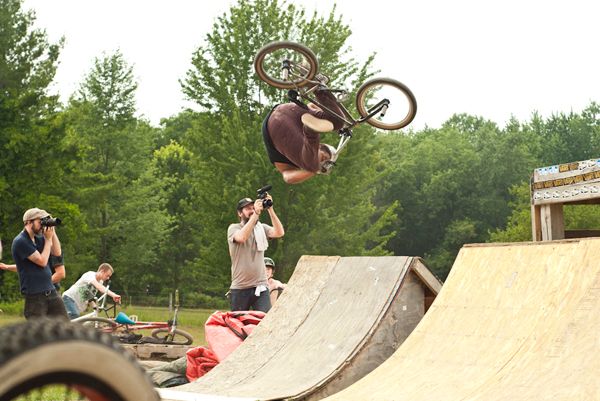 UFO, a very solid flair on a not so solid ramp.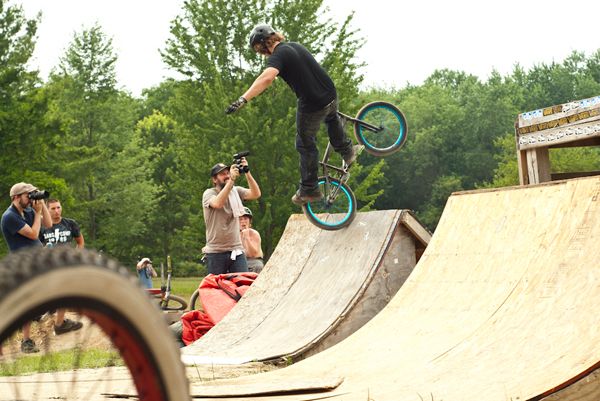 UFO, Lawn Mower.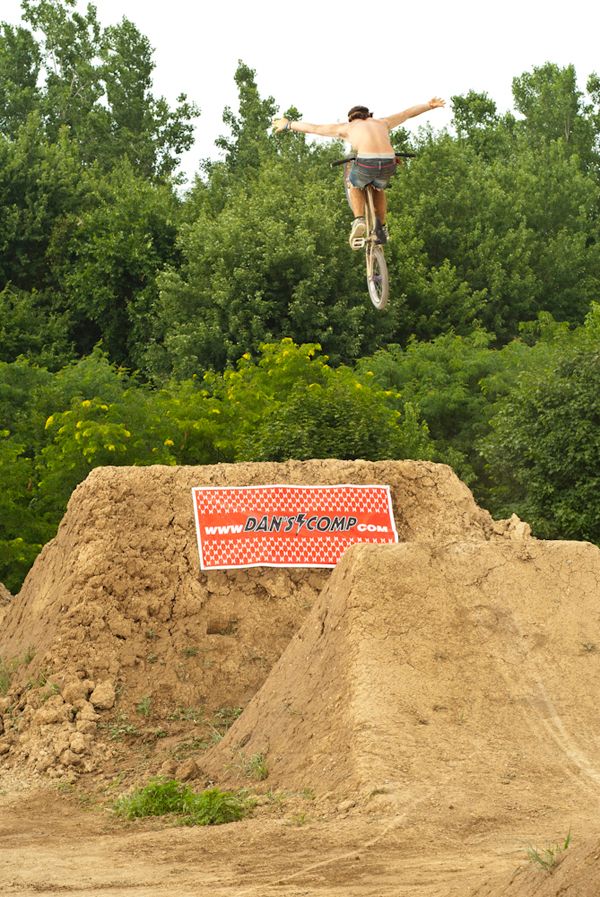 Jake Szybowski, tuck no-hander.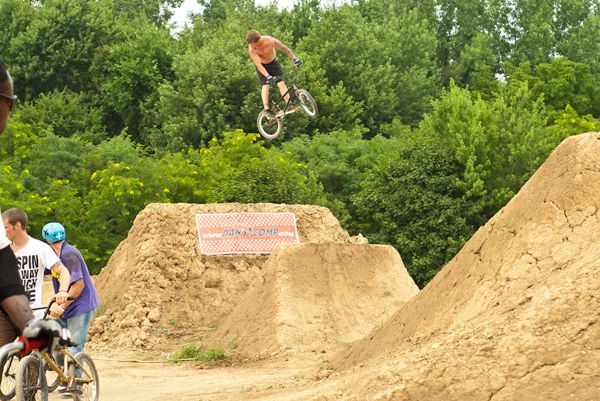 Chris Gerber, muscles through a three.

UFO, no footed can-can tailwhip.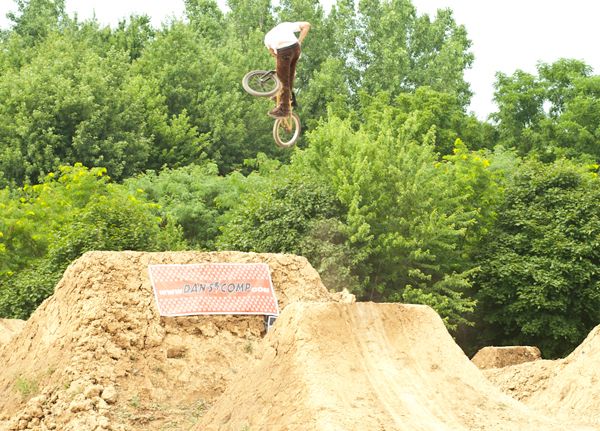 Brian Hinkel, turndown.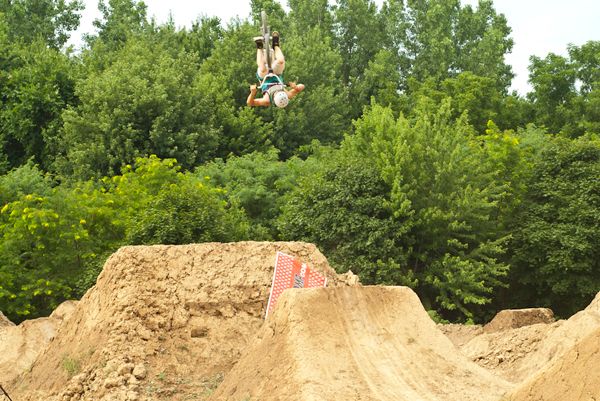 Brett Banasiewicz, launched a frontie.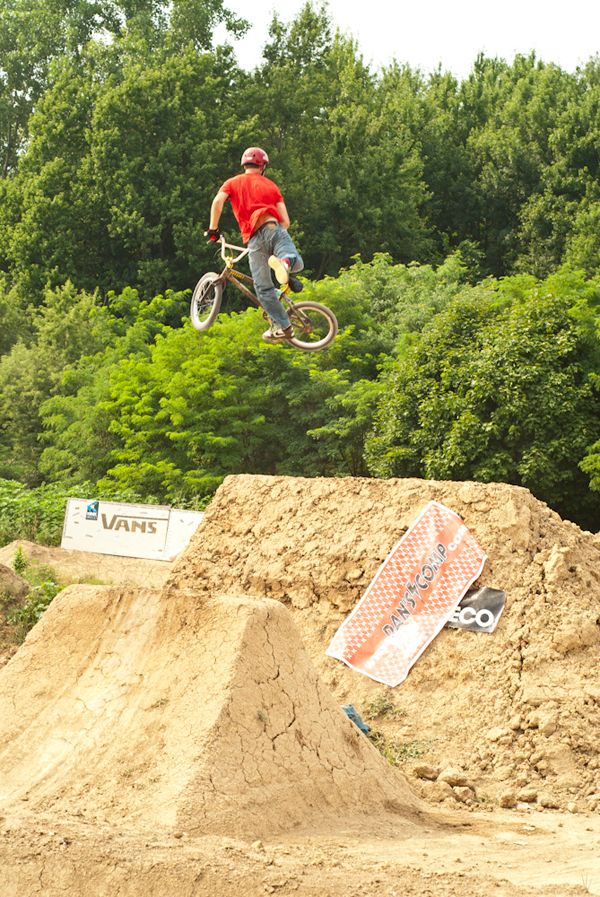 Brian Strieby still has his nac-nac's on lock.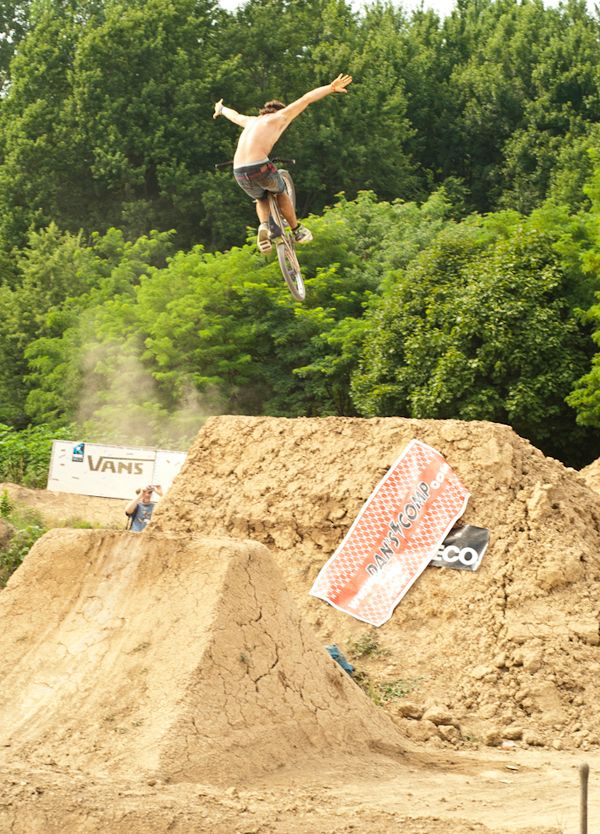 Jake Szybowski, tuck no-hander.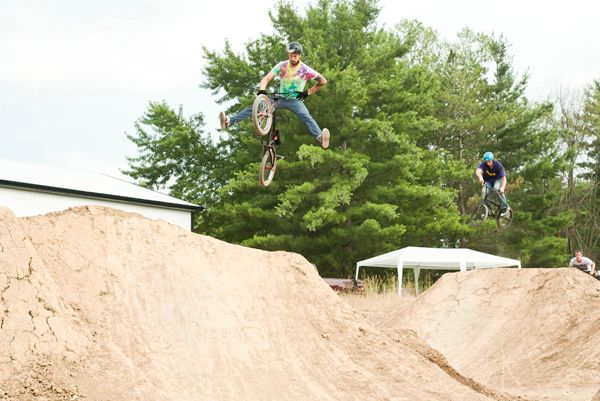 Chris Gorbant, makin a pose.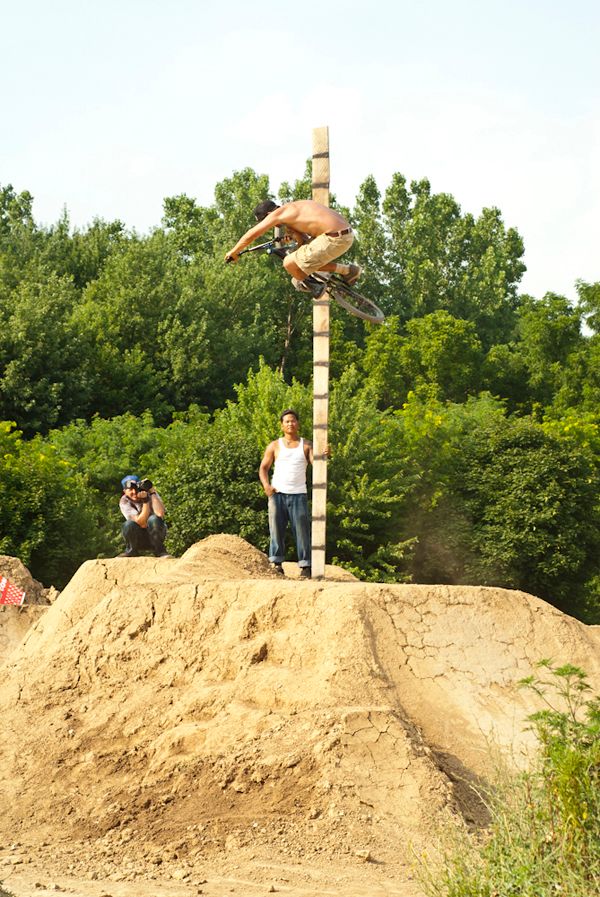 UFO, high jump contest.

Brian Hinkel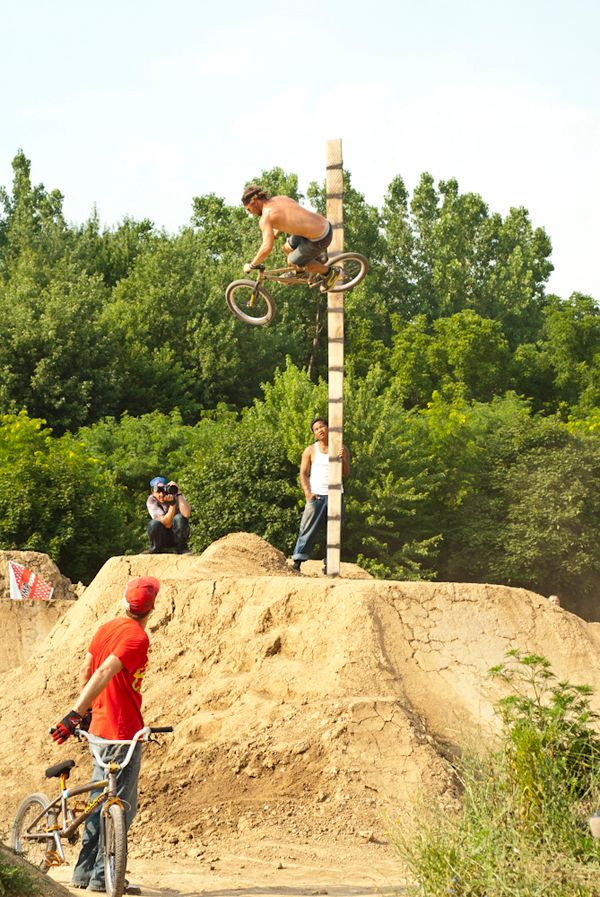 Jake Szybowski, high jump winner.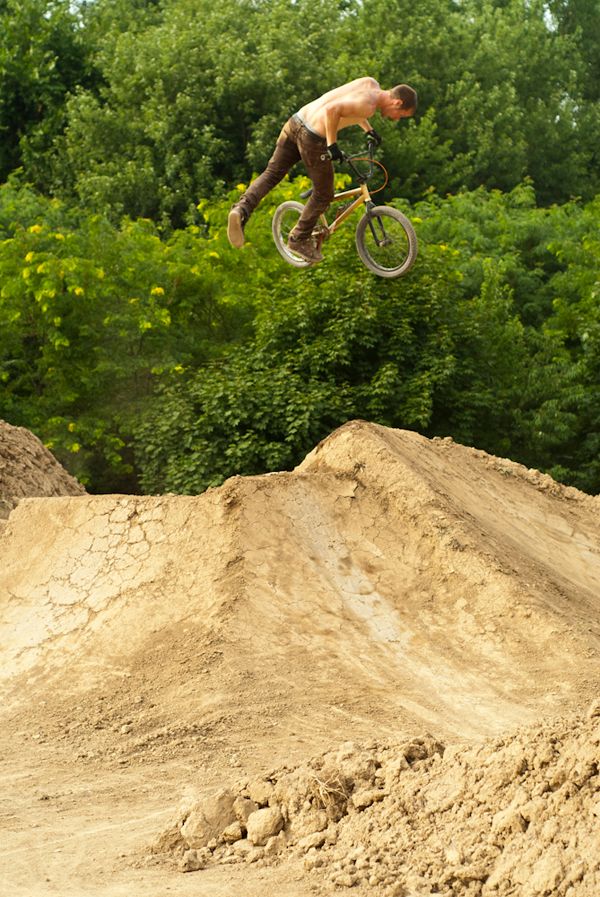 Brian Hinkel, bringing back the nac-nac's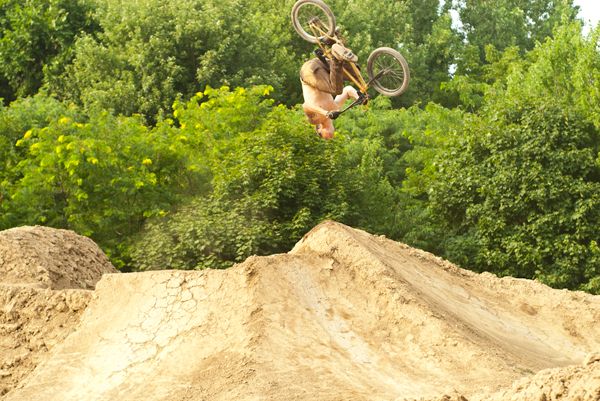 Brian Hinkel, wrapping up the day with flair.
And incase you missed it, here's the edit Stewart Johnson made that dropped the other day…