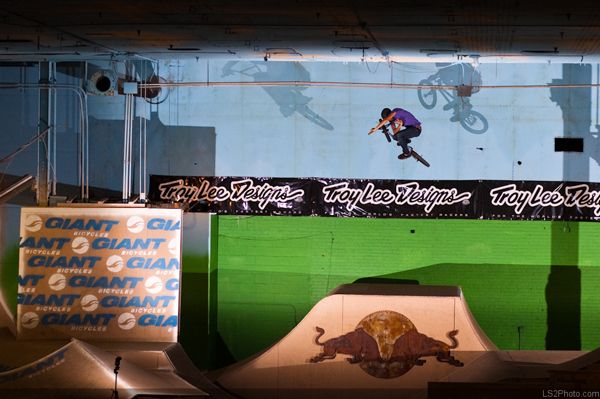 Tom Arkus
It looks like this new Photos: section continues on. This time around we got some photos from up and coming photographer Lukas Satas from Chicago. He sent along 10 photos, and I shot him some questions to get a better idea of where he's coming from. Check out what he has to say, his photos, and then leave your thoughts in the comments…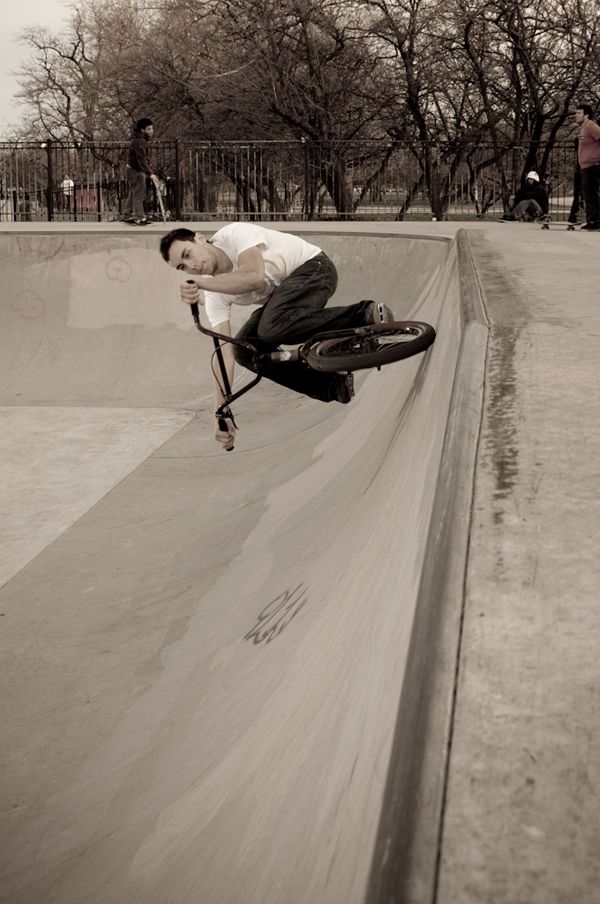 Lukas
Name: Lukas Satas
Location: Chicago, IL
Years riding: 7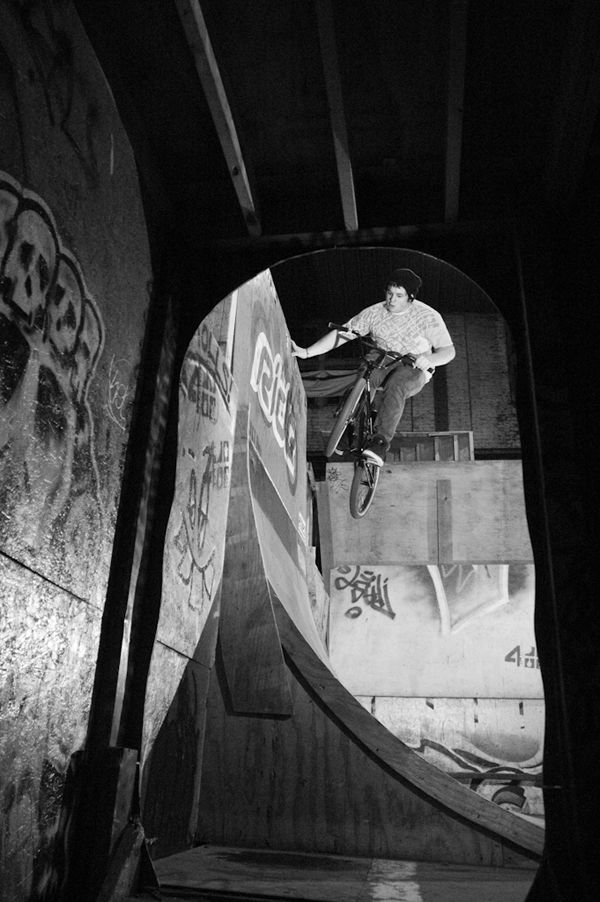 Corey Ellis
What made you want to pick up a camera? Did BMX come first, or did photography and you just brought them together?
BMX definitely came first, but I wanted another creative outlet. At first it was filming bmx, though that quickly got old and I sold my video camera. Bought my first DSLR, a Nikon D70s, and started shooting. I realized pretty quickly that shooting photos was so much more fulfilling. For one thing, I can pull out the camera and only shoot one photo. If I did that with a video clip it would feel like a waste, something that probably will never get used.
What kind of gear are you working with these days?
I sold the D70s a little while ago and am now using a D90. I couldn't be happier with it really. As for lenses, I have the 18-105mm VR and 50mm f/1.8. My lighting consists of a Nikon SB600, and 2 yongnuo YN460s modded with SLA batteries. Awesome mod, over a thousand shots at full power and almost instant recharge time. Triggered by Yongnuo RF602 remotes. Adobe Lightroom for editing.


Dan Setmeyer
What's your dream setup you wish you had?
Im always dreaming of all the new things I want. Realistically, I'll probably end up with a D700 one day. But I literally want everything, I love messing around with new gear. But for the sake of the question, I'll say… Nikon D3s, 16mm f/2.8, 17-35mm f/2.8, 50 f/1.4, 3 SB800s, Pocket Wizards, and someone to carry around all the gear.
Everyone tends to have somebody they can get ahold of if they need some help. Do you have anyone like that around for you?
I have many friends who shoot photos, though most don't shoot bmx. I usually try to figure things out on my own, but it is nice having friends to critique my shots. Everything I've learned has been through trial and error. It feels so much better when you figure something out yourself.
Who are some of the guys you tend to shoot with these days? Any up and comers people should keep an eye out for?
I have the great fortune of being friends with some very talented riders. Definitely look out for Dan Setmeyer and Trent McDaniel.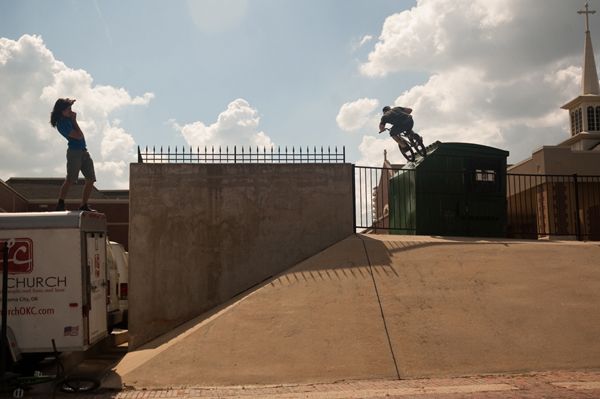 Dan Setmeyer
Who are some photographers you are into?
I would have to say Dave Leep, Andrew Brady, and Daniel Kelleghan. I've been inspired more by their photos than anything else.
Where would you like to take shooting photos?
I just want to be at a spot where shooting photos can support shooting photos. As long as im having fun with friends, hanging out and maybe shooting a few photos I'll be happy. Optimistically, I would love to have a cover shot eventually.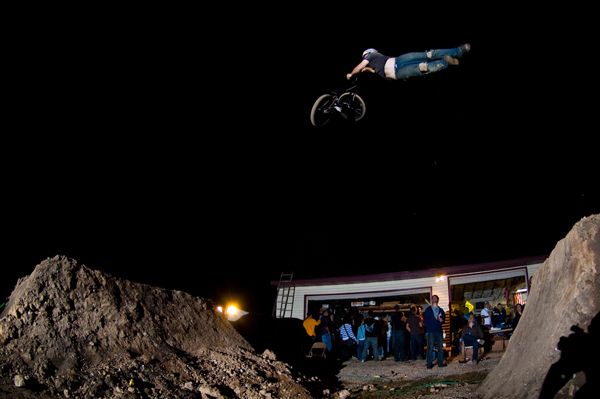 Dan Setmeyer
Where can we see some more of your photos?
I have a website that I update pretty frequently. ( http://www.LS2photo.com)
Do you have any shout outs or thanks?
I would just like to say thanks to my friends for putting up with me constantly blinding them with flashes, and Kurt for doing this interview.
If you would like to be a featured Photos: photographer shoot an email to KurtHohberger @ Gmail.com with some sample photos and a few words about yourself…

Pat Rageman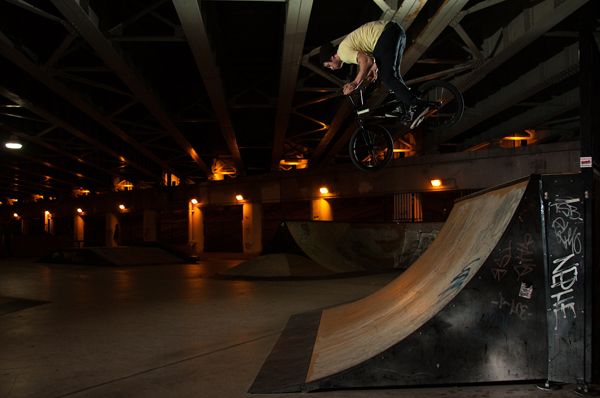 Trent McDaniel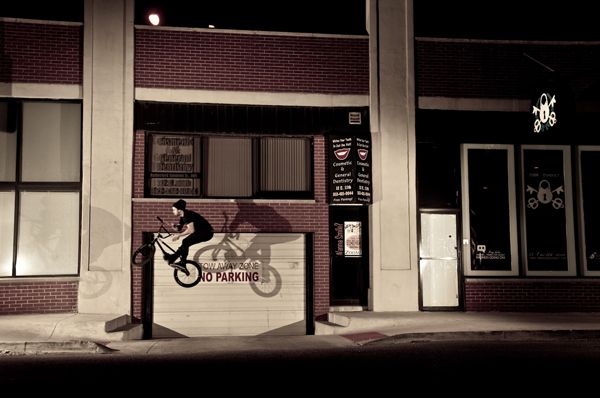 Trent McDaniel

Trent McDaniel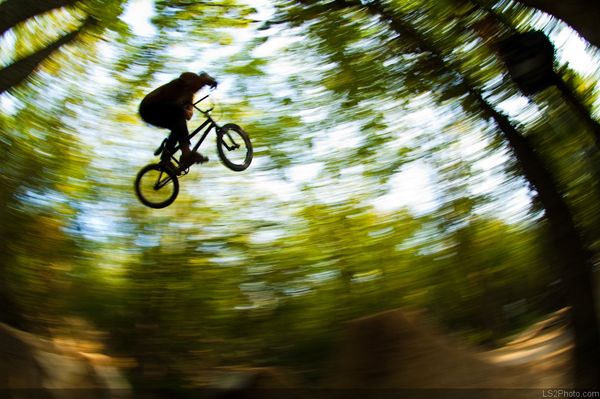 Weird Mike