All photos: Kurt Hohberger
Josh Eilken is one of those riders who have completely melted my brain just watching them ride. This past year I had the chance to spend 10 days with the guy and got to know him pretty well (Fun fact: Josh is lactose intolerant and eats more cheese than anyone I know). I also realized that he's absolutely nuts on a bike. Josh recently decided to leave Federal's flow team after a few years of service, so I figured it would be a good time to check in with him and see what he's up to. I'd advise any bike companies looking to add a freecoaster rider/beast to their team, to give Josh some consideration. Check out what he had to say, some photos from the trip last summer, some recent edits and then leave him some love in the comments and hit that like button!
Name: Josh Eilken

Location: Hanover Park, IL
Sponsors: Madera, Actionvillage.com, Osiris, Sun-Ringle, Thegullyfactory.com
Years riding: 11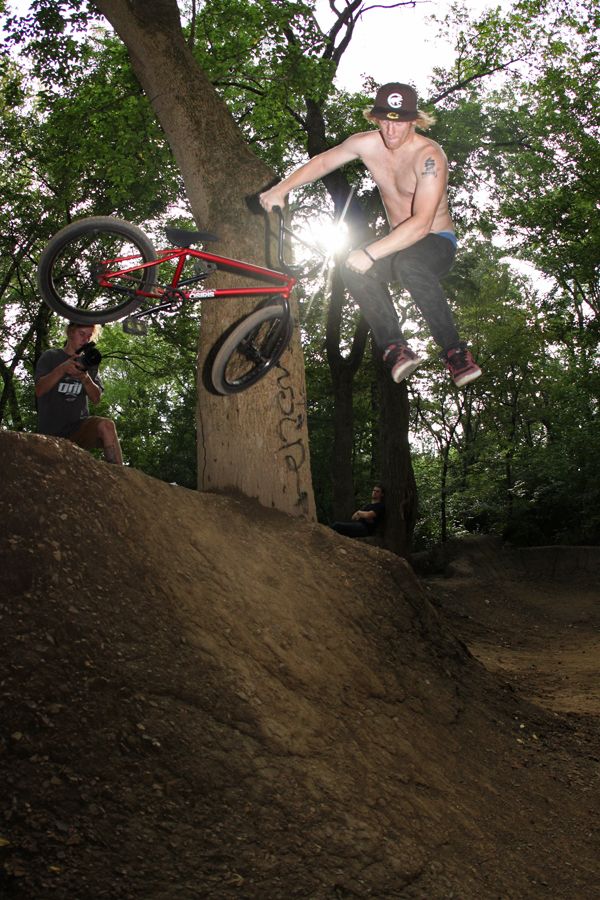 All right, so what's the deal with leaving Federal? Was it just time to make some changes? I really wished they would have took my tweet about me bumping you up to the pro team for them serious…
I just want to start out by sayin' Federal is a amazing bike co. and they are one of the best in the game and if you're into BMX then you know that. Federal has helped me out a lot with frames and parts and I can't thank them enough and I left on good terms so there is no beef at all. I left Federal because it was time to make changes. I really wanted to do my own thing for the time being and the only thing Federal was really hooking me up with was frames and parts which I can get from the good people at Action Village. That would have been rad if they bumped me up to pro but they had other things in mind like adding Ty Morrow and Bruno Hoffmann to the team, and I can see why they would do that because they go hard as fuckin bricks. It's also hard to make a big move like that if you have never met anyone on the team including the team manager. I don't have to much money so it makes it hard to travel.
So what's next for you? I'd imagine somebody has made an offer to take advantage of your freecoaster madness by now?
There was one company that was gettin' at me but it kind of fell through. I'm not to worried about it. My goal in riding right now is to be able to travel, meet new people and ride some new super ultra mega spots and just have the most fun possible.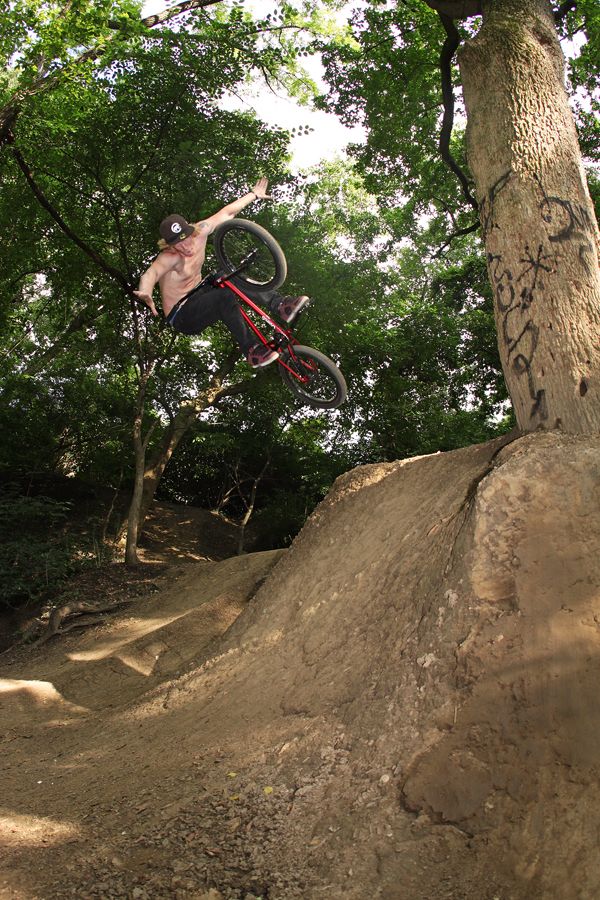 How are things going with Madera? What does Matt and Mike have in the works for you? Aren't you guys making a trip south soon?
Things with Madera are fucking awesome. They are helping me out with a travel budget now so I'm super psyched on that and all the parts are super good. The best part about it is Mike Hinkens just got the roll of TM and he lives in Milwaukee, so I see him quite a bit and we talk all the time. I I also still talk to Matt Coplon all the time. That's what I'm looking for in a team. I want to be able to call up your TM and just bull shit and stay involved with the company, apposed to emailing and waiting a week to here back from them. I'm going to Memphis for the first time for a Madera road trip, I cant wait for that.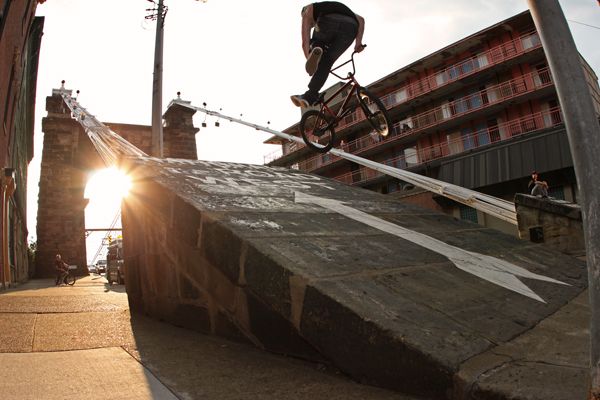 What about Osiris, Sun Ringle and Action Village? Anything going on there these days?
Osiris is sick! They keep my shoe game proper. Sun Ringle keeps my wheels running nice and straight. Action Village is cool because It's a 30min drive to the shop – warehouse. Let's say I break a chain, headset, pedals, etc. I can get It right away.
I know Malouf and Wescott have things going on with The Gully Factory constantly. What are you guys working on for that? Isn't there a video that should be dropping soon? Where's that 12:35?
Malouf and Wescott do a great job with the site. They are both really talented dudes. Their editing and Photoshop game is too sick. It's cool because not only Tony and Wescott post on the site. Matt Markese is a very interesting character so the shit he post is always good and he's been makin some dialed videos as of late. Then you have Lil' Kyle who is always stayin Gully and stays postin'. I have been helping out as well. We also just recently added David Grant, Reed Stark and Kriss Kyle to the team. So we will continue to put out web edits with all of our scrap clips. The clips we decided to keep will be going in the our dvd 12:35.
Do you have any trips coming up to film? You spent some time in Vegas a few weeks back that seemed to be pretty productive.
The only trip I have planned is the Madera trip. I did send some time in Vegas. It was my first time there and I was pretty fuckin psyched because that was my first time there and it was a blast. After Vegas we went to AZ, got some shit done there then we headed to New Mexico. After New Mexico we drove straight back to Chicago.
Have you been filming for anything else? When can we expect to see some fresh footage of you?
The only thing I have been filming for is 12:35 and I'm sure you will be seeing web videos pop up here and there.
I know you knocked your grill pretty hard on Road Fools a while back. Is that all healed up now or are you still getting some work done?
The work on my jaw is done and over with. My teeth on the other hand are still fucked but I will be gettin some fake joints soon. Medical bills suck, man.
Other than riding, what have you been up to lately?
I've been working on goin to the gym to workout and play basketball. Tryin to get back in shape so I can ride all fuckin day and not be winded. Other than that, I've Just been cold chillin, sippin Rum, blowin' dumb kush.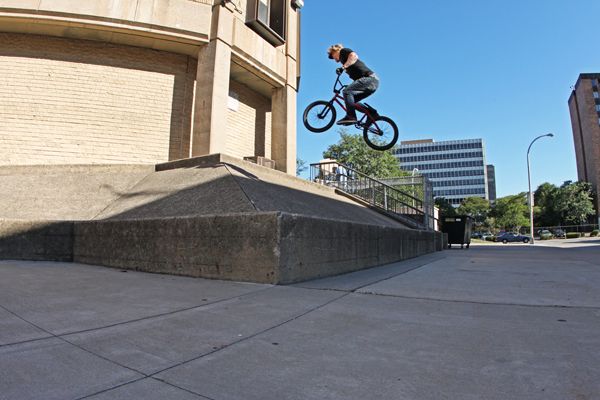 What are some things you would like to get done this year?
This year I plan on traveling and riding my bike. It's cold as fuck so I don't get to ride to much, but soon as it gets warm I will be out sheddin' if I don't have work. My focus this year is to ride my bike and have as much fun as I can and to stay positive about everything in life.