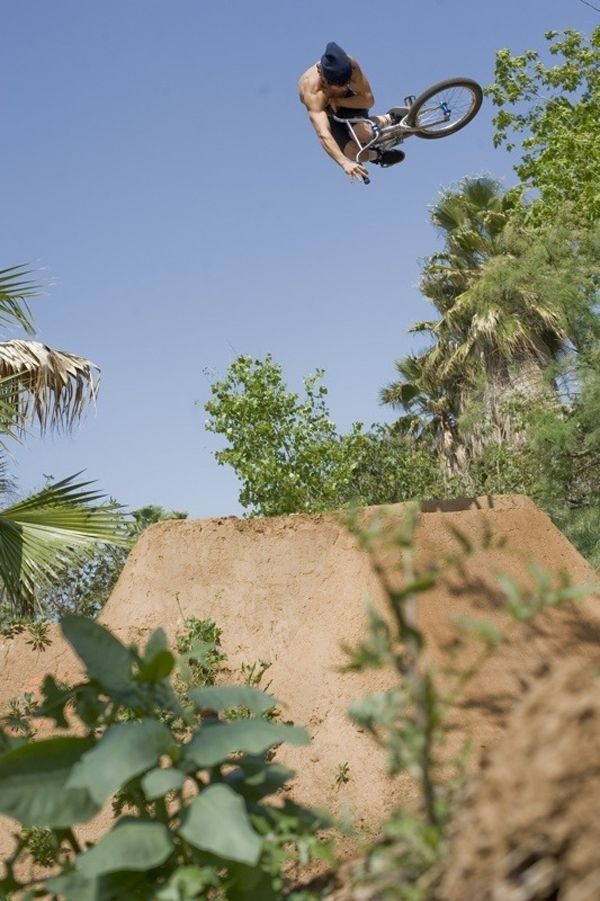 Mike recently joined that not so fun knee club that has quite a few members these day. I figured with all of his down time while he's healing up, I would shoot him over a couple of questions to see what's new and help him pass the time. Take a look at what he has to say and then leave him some love in the comments! Expect this dude to be shredding harder than ever here soon…
Name: Mike Saavedra

Location: Between Riverside and AZ
Sponsors: Profile Racing – S&M Bikes – Wheels in Motion
Years riding: 14
How are things going with S&M these days? I'd imagine they have a few things planned for you once you got your knee back in shape? Anything you can tell us about that you are psyched on?
Those duds have really pulled through for me with getting me all set up with ARF. QP #4 is about to drop. That's the trip I killed my knee on. I do have a few moves planed for later this fall. I can't wait to get back on my bike and down at the trails.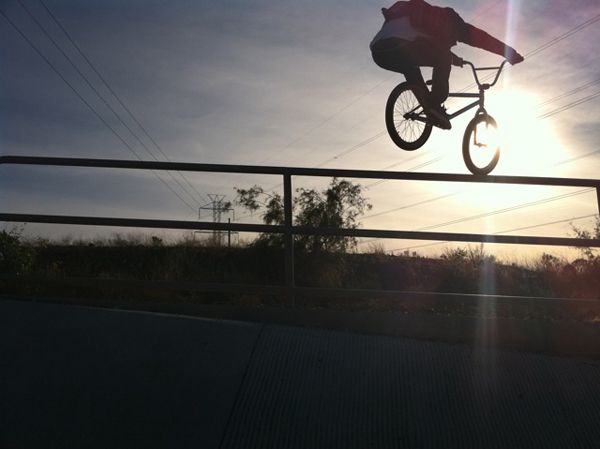 Just before Mike blew out his knee…
Photo: Salvador Saavedra
I know you have had your Blue Bench colorway out for a bit now with Profile. What do you have going on with Profile these days? What does Matt have cooking for you once you are all dialed in again?
Matt is such a rad dude. We have a Profile trip to Colorado planned for later this year. Matt pushed that trip back for me just a bit so my knee would be good. I am looking forward to riding some good concrete bowls. We have also been working on a few small design projects from stickers to apparel. I really feel like part of a family with Profile. I have no idea how Matt ever finds the time to catch up with all of us as he juggles a million responsibilities. As busy as Matt gets he never makes you feel like he doesn't have time for you. Too bad more TM's couldn't be this way. Its really makes you feel like you part of something and not just sponsored. Thanks dooodes
Any other sponsor news you have been psyched on?
Nothing I can really talk about yet, but there is a few things in the works.
So you recently went in and got some knee surgery done. How long had you been riding with a messed up knee? How did the operation go? How much longer are you out for?
Yeah, this last October I was in Pittsburgh on a S&M trip to finish up filming for the QP 4 and I straight legged a tailwhip to flat off of a drop. That foot down ended up tearing my acl. I had no insurance so no one would give me the MRI I needed to find out if I tore anything. In fact the doctor in Pittsburgh said to me if I were an NFL player I would get an MRI, but I'm not so I just get an X-Ray. So for about the next 3 months I rode but my knee felt real lose. Then in the begging of January I jumped off my bike doing a rail hop and when I landed my whole knee just popped out of place and back in. At that point I couldn't walk any more because of a bucket handle tear of my meniscus as well as my acl. But it wasn't until I talked to A.R.F and they got me set up to see doctor Chao that I knew any of this. Within only days of talking to A.R.F I was out of sugery. Dr. Chao replaced my acl and removed 70% of my meniscus. Thats what had locked my knee out after it popped out of place. Full acl recovery takes 12-18 months but I should be back on my bike with a brace by this fall.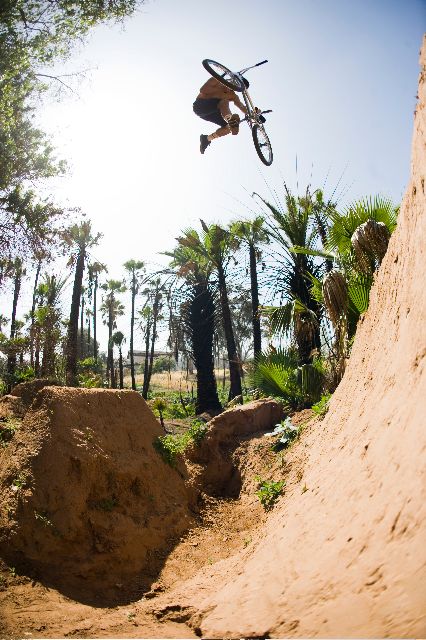 So S&M and Profile teamed up with ARF to do a raffle to help with the bills. How did that go? Did it get a good response and help put a dent in that medical bill?
I was very humbled by the amount of support we received. The raffle was my way of giving back to every one who helped support my recovery. All the proceeds from the raffle went back into A.R.F It was only thanks to them and my sponsors that the medical bills were taken care of.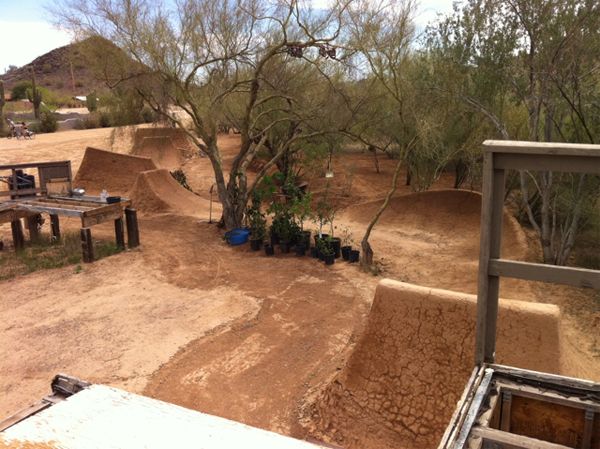 How's life out in California these days? I know last time we talked you were having some issues with the trails. Where have you been digging these days?
My little brother Salvador has been holding it down the trails for me. I had a few meetings with the owner of the propriety and the dude was real cool about it. In fact he said he had seen videos of it on the youtube, haha.
I'd imagine once you get back in order you will be getting to work on some fresh footage. Any plans for an edit or anything like that once you get the all clear?
Man, that's all I want to focus on as soon as my knee feels strong again. Having so much down time really gets your mind working on shit outside the box.
Do you have any travel plans or events you are looking to get to this year at all?
I want to make the most of this fall. Try and get my knee as strong as I can by that time. I would like to sneak in the last few sessions in the PA woods and then maybe make my way down south to Profile and from there go chill out in Austin for a few weeks before winter rolls in.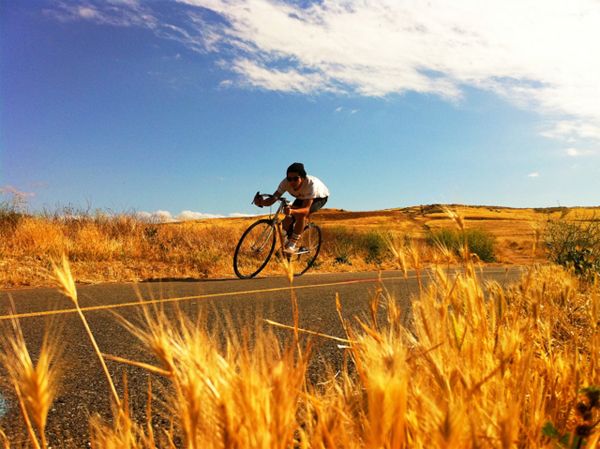 Photo: Salvador Saavedra
What have you been up to with the down time you have been working with? Do you feel like taking a bit of time off has helped the rest of your body heal up a bit? Any hot nurses to help take care of you?
I wish, my nurse lives in Arizona and goes to ASU full-time. So I had to fend for myself. I have been keeping myself busy on my road bike. Trying to pedal that thing as much as I can. Just need to be more careful I already wrecked it once, haha. But the time off has helped my body when I'm not eating shit on my road bike. I think just being away for so long puts a new perspective on thing. I feel like it's allowed me to see things slightly different. on or off my bike.
What's the last song you heard, movie you watched and website you visited?
Tree of life by the human revolution
The Future of Food
blackcabsessions.com
Anything else you want to say?
Zef Side