The first time I met Quinn was when DK was doing a demo at the local mall here. It was really crazy because at the time he was fairly unknown but was so dialed, and by far one of the nicest guys I have met through riding. He also set's a good example by showing you the proper way to hit on chicks at the mall. Since then I have had the chance to ride with him a few other times and every time was a good time.
Name:
Quinn Semling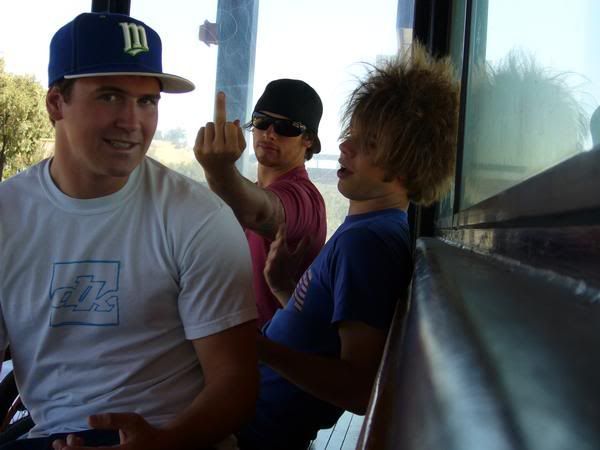 Location:
Greenville, NC
Sponsors:
dk bicycles, ugp, etnies, maxxis, system cycle
When I first met you, you were doing a demo at the mall here, are you still doing demos for DK or just contests and all that good stuff?
Yea I'm still doing shows alot and i try to go to all the contest i can go to. I like traveling a lot and doing shows we'll be in a different city everyday sometimes
Speaking of DK, do you have any signature parts coming out?
nah not parts but we're starting to work on some shirt stuff
It would appear you have Opposite Vandar Rolls dialed in, can you explain the game and everything to the people who have no idea what is going on with this question? It's a game that's hard to explain with out showing someone so if you see me and want to know just ask.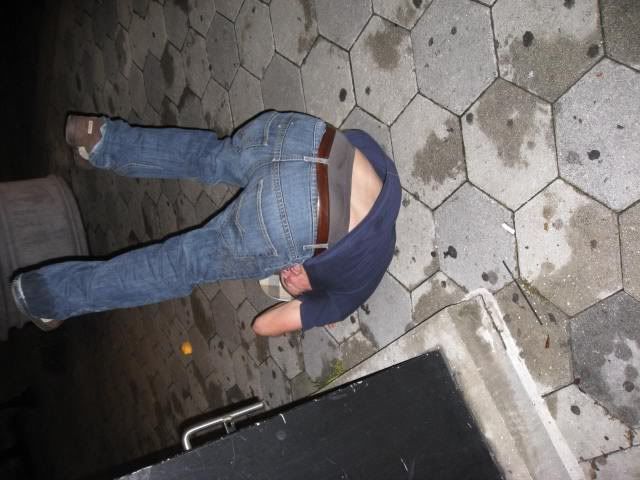 (This would be Quinn in full force opposite vander roll)
When you and Catfish are together it seems like theres going to be something hilarious going on, What are some of your favorite stories you have with catfish? wow there are a million stories. Id say the best was living with him. We had a blast all the time. rode alot and met a lot of wild people.
You have had the chance to travel a lot the last few years, What are the worst places to go to?
I'd say Eugine or that place was pretty bad.
If I remember right your into cigars? What is your favorite flavor of swishers?
grape is always a good choice
What is your best way to pick up chicks in a mall or at a demo?
do a backy
Ass or boobs?
both….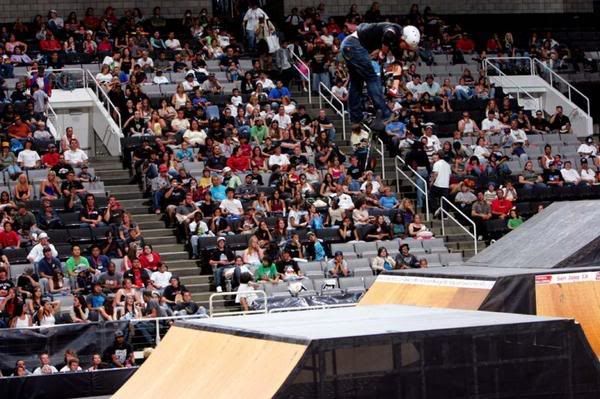 Your living down in Greenville now days, what is it like being able to ride the Unit, Mirra's place, Guettlers mini, and just being able to be around all those guys?
It's awesome. at first it was weird but now living there for a while and becoming good friends with everyone its just like calling up your friends to go ride bike or go out or just sit around.
How does a typical day go for you?
Umm the past week has been set alarm for 10am hit snooze wake up around 1230- 1 then eat go to the trails we're working on and dig til dark then go hit up the unit and then hangout and do whatever every ones doing.
Who are your favorite people to ride with?
catfish, little jon, josh harrington. darden, nyquist, mirra. pretty much everyone in greenville and back home in Milwaukee
Since 07′ is coming to an end pretty quick, what were some of your favorite parts of the year?
the highlight would be going to paris, belgium, netherlands, germany for mega tour.
Do you have any big trips planned coming up?
I hope to go out to cali for a month or so stay with biz, heath, and brett. I just want to chill and ride out there for a bit. everytime I go there im in and out of town so quick I don't get to ride everything I want to.
Any video parts or anything going on?
Nah but I plan on filming some stuff for the new DK site and when I go to Cali will film, but I don't know what ill do with the footy but ill have it so if anything comes up
What are your plans for the winter?
Go back to Wisconsin for a few weeks for Christmas and then cali
What are some of your favorite bands?
luda, biggie
What are some of the biggest influences in your life?
My mom. and anyone that goes after there dreams and there goals no matter what everyone else says to them… There's alot of haters out there just got to not let them effect you.
What are some things you want to accomplish in life?
go to the world series of poker.
have millions and millions of dollars so me and all my friends can just chill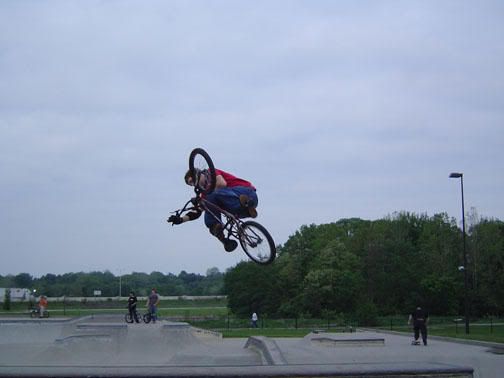 What are some of your favorite websites to check out?
catfishcatfish, thecomeup, bmxonline, vital, bmxboard just to see what everyone says i don't get in the conversations at all
Do you have any shout outs or thanks?
mom, catfish, everyone at dk, chad degrot, kyle and everyone at ugp, john povah, all my friends and everyone that's helped me out

I did a quick search for Quinn on Youtube.

(I know its a shook part, which I am totally against people ripping off dvd's, but I found it has good Quinn stuff)