Last September, Robbo gave me a little insight into his new life which is what everyone and their mother knows of as Cult now days. I was psyched about the plans when he told me about it, and now everything is a reality. I had their new Salvation top load stem show up in the mail and I figured I'd give you a closer look…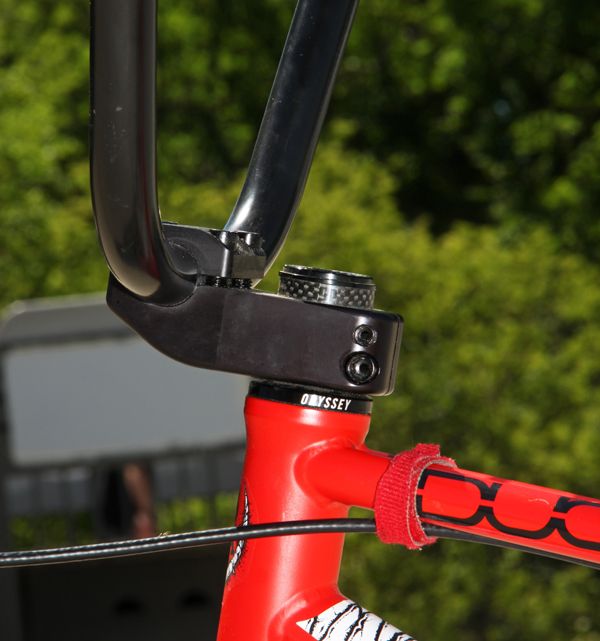 So let's start this out by talking a little bit about what makes this stem. This CNC'ed 6061 aluminum body with rounded edges to prevent complete knee destruction is pretty basic. They've cut out what isn't needed, but didn't go cutting a bunch of random holes in it. I like that since holes generally raise concern in my book. The design is basic, it lifts the bars up and holds them tight like they are supposed to. It even comes with the bolts that are drilled out which I've heard can break easier, but I've yet to see it ever happen. I think you'll be just fine.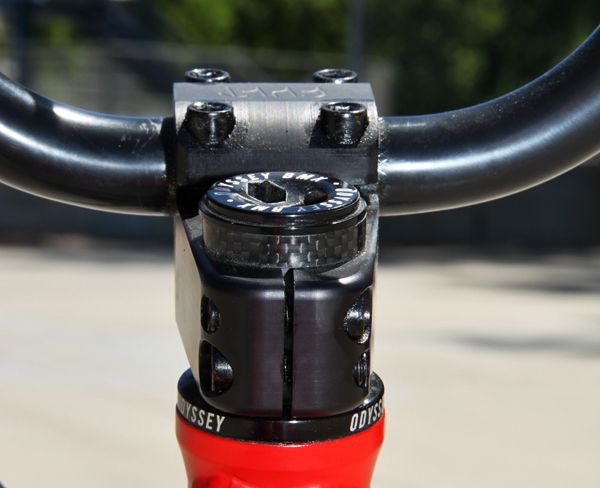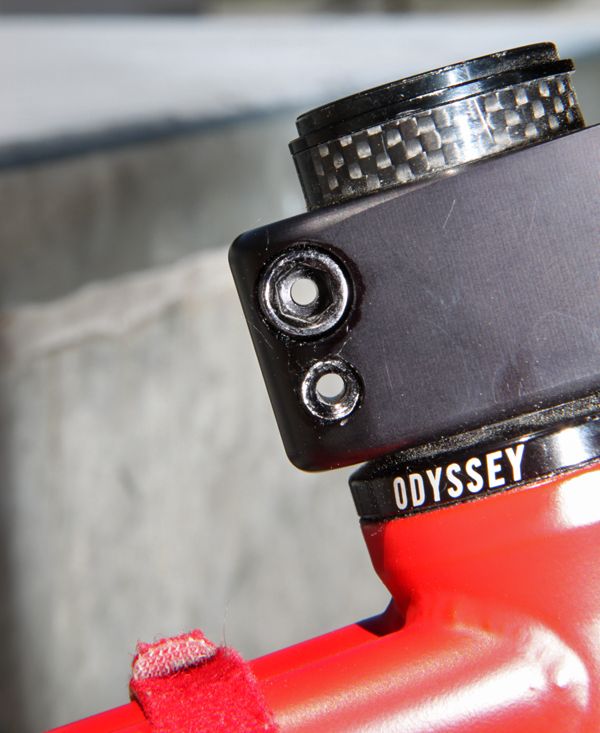 You might have noticed that I'm running the spacers above the stem. That's because I'm still riding those massive 8.65″ rise DK bars and the added height from the top load was just a little too much for me. I was too lazy to cut the steer tube down and figured that maybe some day I might end up getting some smaller bars and it would allow me to get a little extra height if I need it.
The Salvation top load is available in 52mm reach only, and the basic black and silver color options.
Overall, I'm into the stem. The added height wasn't a problem once I switched the spacers, and it was real easy to adjust to. It's straight forward, basic, and stays tight. I haven't had my bars slip or have it twist on my fork at all. The weight was a little more than my previous stem, but 9.8 ounces isn't really something I plan on complaining about.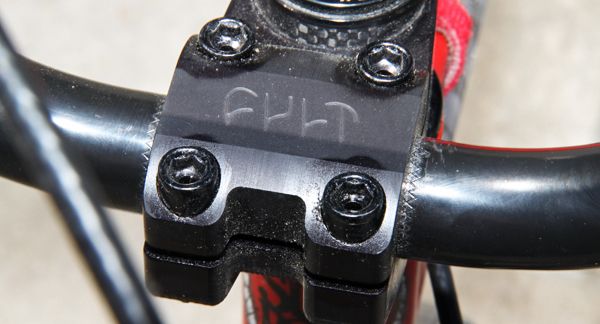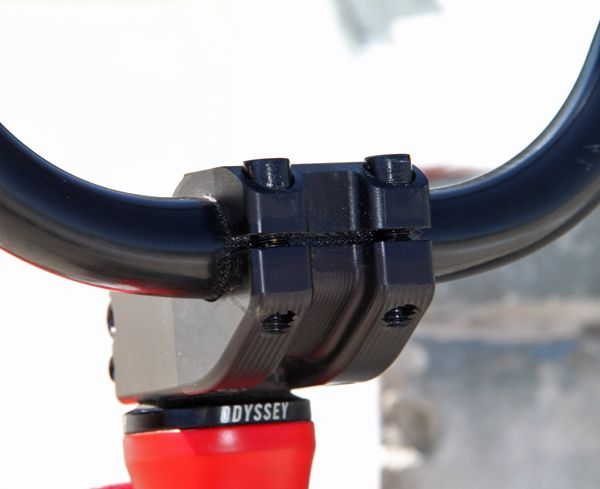 I'd say if you are in the market for a top load stem, you should definitely consider the Cult Salvation. It retails for about $54.99 on Albe's, Dan's Comp and Empire.
If you're a shop looking to carry it, you can pick one up through Tip Plus west of the Mississippi, and through Greenhouse east of the Mississippi in the United States. Seventies in Europe.