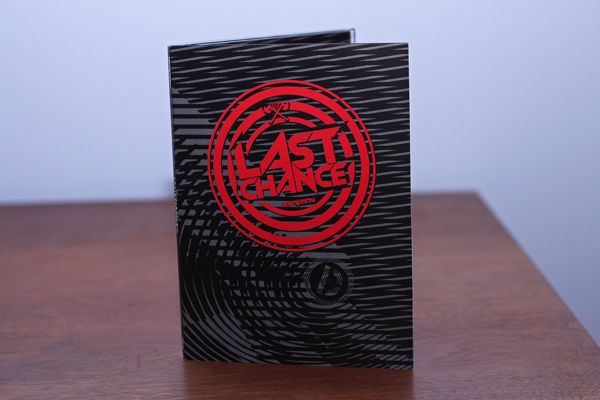 I got a copy of Demolition's "Last Chance" in the mail the other day. Let me tell you first off, I was excited because of all the positive comments and all of the photos and trailers and scrap clip edits from the guys on the team this past year and a half or so. However, that set my expectations a little higher than I usually would with a video. Take a look at what I thought, and then find out how you can EASILY win yourself a copy of the video…

All right, so I guess the best place to start would be the rider order and some brief comments on each section that I noted.
After the intro, Rob Wise gets the opening part. I think by now, everyone knows that Rob is a beast and I definitely wasn't disappointed with what he brought to the table. His ender was more of a banger, banger and banger so that caught me off guard.
Ryan "Biz" Jordan's section starts off real funny and to be honest, I thought it would end a lot worse than it did end up. After that, it was definitely a lot of crazy setups and good riding. I'll be entirely honest when I say that I expected a little more of a chill part from the team veteran, but I was definitely wrong. Plenty of hustle.
Jason Enns section was also another one I wasn't too sure on how it would go. I feel like prior to filming for the video he was taking it easier, but this project must have got him fired up because he wasn't slacking.
Dave Dillewaard's section was split up between his time in Australia and here in the U.S. I think his part actually gave me a pretty good understanding of where the video was actually filmed and the time it took. The video was filmed primarily around California and the southwest part of the U.S, ya know, the parts that have real good weather and what seems to be endless spots? I think I counted four or five different bikes that Dave rode in his section. This video took around two years to make, so I'm not surprised by this at all, just a good indicator as to how much time went into this one.
Alfredo Mancuso is one of those guys who I've always felt was a bit too underrated. He's definitely got some real good moves and his part shows his street side well. I'm glad DC finally bumped the dude up to their pro team for this year, well deserved.
Daniel "Lil' D" Martinez… Alright, so this one I was a little confused by. The riding was absolutely awesome and I am so amazed at how smooth of a rider he is, but the filming… I wasn't feeling the filming. I got that skater feel with the low, wide angle lens, close up shot that just didn't fit in with the rest of the videos filming. It was quality footage, just not the same style and feel from the rest of the sections. It was a little shaky too. Like I said, other than the filming for this part it was a real good part and I think a lot of people will be psyched on it.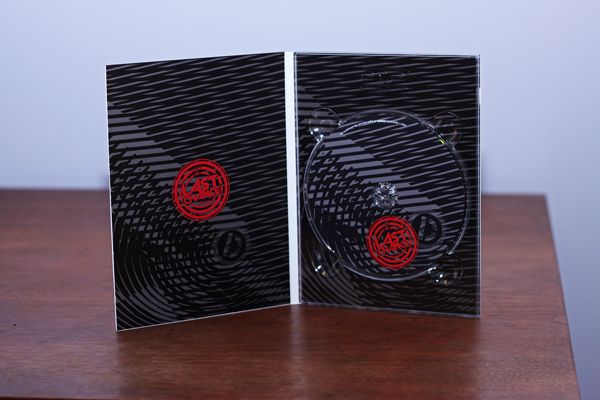 After that section came the mix that also held a few surprises as well. This mix featured Russ Barone, Chris "Danger" O'Donnel, Andy Roode, Drew Hosselton, Mike "Hucker" Clark, Joey Cobbs, Brett Walker, Pat Casey, Stevie Churchill and Matty Long. All real talented dudes, but I definitely expected a full section out of Matty. With his brother being one of the primary filmers for the video, you would think they would have got a ton of clips stacked. Stevie Churchill could have fired out a full section in a power hour if he really wanted to, and I almost wish that were the case. Pat Casey is definitely more of a park / contest guy so I definitely understand since this video was about 96% street, 2 % trails and 2% cement parks.
Following the mix was Tate Roskelley. All I'm going to say is that this dude has some amazing clips. The creativity level is definitely way up there, and I was very impressed with pretty much all of the section.
After that, Chris Doyle gets to work. This one had a lot of trails footage, which from what it looked like, from Hazelwood in PA. I will say that the trails are way bigger in real life than they looked in the video for some reason. Chris also kills a bunch of cement parks and street spots. I think his banger will surprise people, but it's definitely man status. Given, I'm a huge Doyle fan, this was definitely in my top 3 favorite sections in the video.
Following Doyle was the legend, Dave Osato. I was real psyched to hear he was pulling a full part of the video since he's been fairly low key the last few years doing that real "work" thing. As expected, there was a ton of front brake magic and 4 peg power. I definitely wasn't let down. However, the song choice left me wondering why they used that the whole time and distracted me. I'm sure it was some sort of inside joke, but it seriously confused me.
Connor Lodes and Christian Rigal get a split section. This one was one that I had been hearing a lot of real good things about. Both of these guys absolutely kill it and I was psyched on the intro to their section. Too funny. These two both have a real good future ahead of them if they keep it up.
annnd the ender. All I'm going to say is this. Dennis Enarson = VIDEO PART OF THE YEAR. Holy shit.
Overall, the video was real good. The crew put in a lot of time and beat the shit out of their selves for this one. I'd put Dennis in first, Tate in second and Doyle in third for my personal top 3 parts in the video. The filming and editing was handled by some of the best guys in the business these days like Christian Rigal, Justen Soule, Chris Long, Will Stroud, John Hicks, Glenn PP Milligan, Stuart Munro and Terrell Gordy.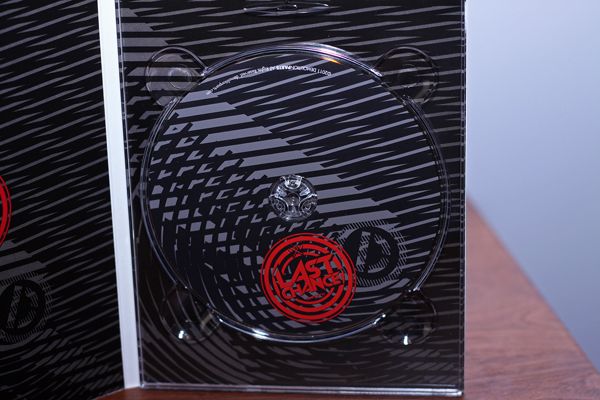 Christian Rigal was all over this video from his section with Connor, to filming and even editing the whole video. I'm impressed with his work and I wasn't let down. He did a real good job of putting together the clips. It all was smooth.
Justen Soule handled the motion graphics, which weren't over the top, ridiculous intros. Real clean and simple. Just the way I like it.
I was definitely psyched they went with a classic rock sound track for this one. You can find music from Black Mountain, The Attack, Chicago, The Greg Kihn Band, Sniff N' the Tears, Led Zepplin,, Alice Cooper, The Hollies, Broken Bells, The Monkees, Wings and the Electric Light Orchestra. I don't want to say what song was used in Osato's part, but it was 50 cent. You can imagine why I was confused.
The video runs about 51 minutes without the bonus section (Outtakes, crashes, unused footage, Rob Wise and some crazy dude and they even included Demolition's video from 2002, so that's cool.)
I feel kind of cool since I've got a shout out in the video too. Thanks for thinking of me, guys!
Should you buy the video? Yes. Everyone produced real good parts, the filming and editing turned out great, the sound track is awesome and in all honesty… you don't want to miss Dennis' section. It's un-fricken'-believable.
You can pick up a copy everywhere Demolition is sold, on Albe's for $14.95, Empire for $14.95 and Dan's Comp for both $14.99 for the case like I've got in the photos or just a sleeve that holds the DVD for $9.99. So in all reality, the price of the video really isn't all that much for what you get. You won't be disappointed.
Now, for those of you who could actually make it through my words… I've got an extra copy to GIVEAWAY. All you have to do is leave your name, a valid email for me to contact you and "I want Demolition's Last Chance" in the comments. This is open to the U.S and Canada. I check for I.P addresses, so double posting with a different name won't help. Get to it! I'll pick a winner next FRIDAY MAY 27TH.