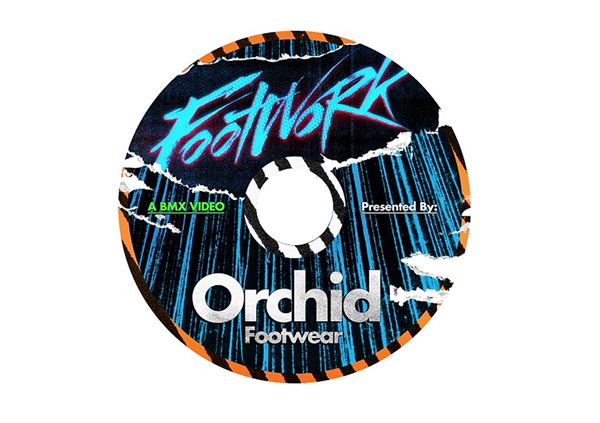 A few weeks back, Derek Adams and I were talking about the Orchid On the Horizon we are working on. We started talking about their new DVD that was nearing completion at the time entitled "Footwork". Derek asked if I would be interested in checking out an advanced copy. There's no way I could say no with guys like Van Homan, Niki Croft, Brian Hunt and Brian Wizmerski in the line up. Fast forward to a few days ago and I get a package in the mail from Pennsylvania with a DVD enclosed. Opening the package left me wondering what to expect since it came in an old 8 Mile Bonus dvd case with a burned DVD-R inside. It's BMX, you gotta be ready for humor like that. I tossed in the video and here's what I thought…

From my understanding, "Footwork" was based around a week long trip around Pennsylvania. It was meant to be more of a "mixtape" style dvd over a full-length video with 2 years of filming time and trips. Keeping it simple isn't a bad thing because the crew produced some real solid riding in that time.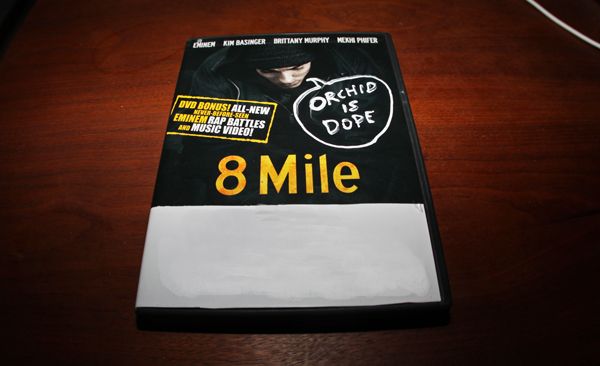 The video opens up with Brian Hunt killing it with some of his classic and big whips, bars, turndowns, tucks and more. Brain definitely killed it in this video and I'd say he probably had the most clips throughout the whole video.
Following up Brian's section was a mix section with Brian Wizmerski, Brian Histand, Dave Krone, Micky Marshall and Dan Conway. Outside of Wiz, all of the guys in this section have been coming up pretty big the past two or so years for obvious reasons. I was a little surprised that Wiz didn't have all that many clips. I was hoping he would have had a full section in the video, but with the short filming time, I'll let it slide. Brian Histand must have pulled out his trusty 48 spoke wheel for some of the big drops he man handled as well. Overall, this section was rad since all the guys are real wild. I'm giving Dan Conway bonus points for offering the pissed off security guard a high 5. Love seeing that shit.
There's a quick clip to transition into the next part with a little team work. All I'll say is that Dave Krone loves bump jumping rail hops. Well, I wouldn't say love, but I'm sure his butt hole tightened up real tight on the way down.
Following up that section is a full part Randy Brown. It has been a minute since I have seen anything from Randy so I was psyched to see some fresh footage from him. There's a moment while watching that I felt like Randy looked a lot like the dude from Entourage. Maybe he needs to do some stunt double work? I was psyched on Randy's section and I'm already waiting to see more from the dude.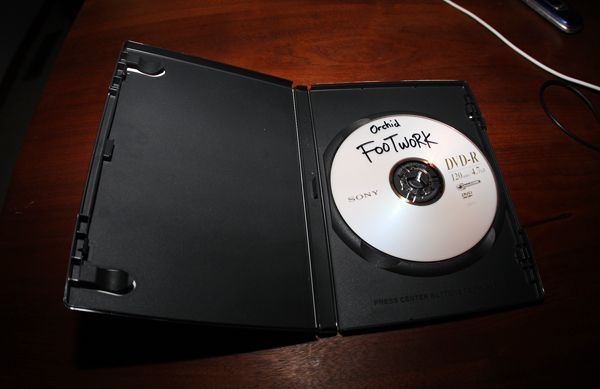 The next section is a mix from the crew's stop at Bam Margera's house. For some reason I always forget that Ryan Dunn was on Little Devil and that Derek has the hook up with things like this. Based on this part, I've come to realize Bam put some serious work into his back yard. He's got a wild setup these days with a massive roll in that goes to little skate stuff? The majority of the riding that gets done was by Niki Croft, Brian Hunt and Van at this place.
Speaking of Van Homan. All I can say is "Holy Balls". Sometimes I wonder if he's trying to slow down and chill a bit, but then stuff like this comes up and it reminds me that he's still way on it (Step on It?). If you are a Van Homan fan you won't be bummed on this.
The section is a split with Niki Croft. I'll tell you that Niki does a wild as hell roller coaster that I'd shit myself trying. I don't know what it is about him, but everything he does screams BEAST. That's really the only way I can sum him and his riding up. This split section was the ender for a reason and it was by far my favorite section from the video.
Following up are the Outtakes. There's some footage from a trails jam and also some Big Daddy antics. I'm wondering if Big Daddy appearing in the Orchid video is a contract breach with Yums? Haha.
Overall, the video is quick (20 or so minutes long) and definitely gets the job done. After watching the Van and Niki section I really wanted to go ride. The riding throughout the whole video was solid and there's a good mix of styles between all of the crew. It's something you could watch quick to get you psyched on your session for sure.
Filming was handled by the one and only Ryan Navazio. Do I have to say anything more? Everything was on point, the footage is all HD, good mix of different shots, colors are spot on. There's a reason Ryan can make a living doing what he does.
Editing was handled by Derek Adams. I didn't know Derek did much editing, but he definitely did a really good job. Kept it flowing smooth and everything turned out good. He must have done this a few times and I didn't even know it.
Edit: Due to my complete failure to remember this. Derek has done a few videos in his day… One's I should have remembered since I've seen each countless times… like Criminal Mischief, Seek and Destroy, Step On It… I'm an idiot. There goes my credibility out the window.
The motion graphics were handled by the infamous Josh Clancy. Josh's work is always so rad. That and he's a Minnesotan so that gets him instant bonus points.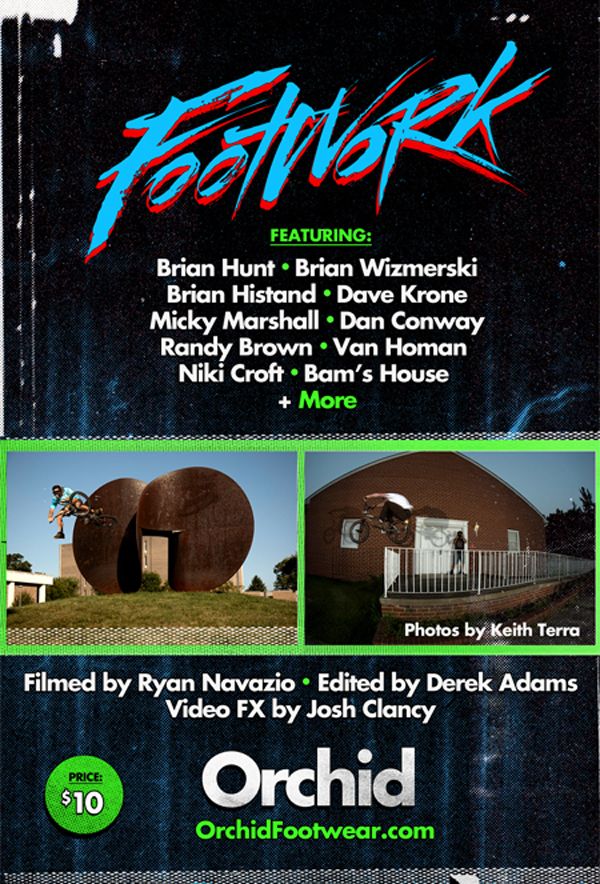 If you are into any of the guys in this video, Ryan Navazio's work, quick videos and/or inexpensive things, Orchid "Footwork" is worth checking out. You can pre-order the video today, and they will be shipping out on April 15th. Hit the Orchid Store and pick up a copy for $10. I'd imagine these will be available wherever Orchid is sold as well.
I should mention that you won't be getting an 8 Mile case on a burned DVD-R. They have the DVD at the duplicators now and it will come in a real case and actual DVD, haha.
For more from Orchid, hit their website at OrchidFootwear.com