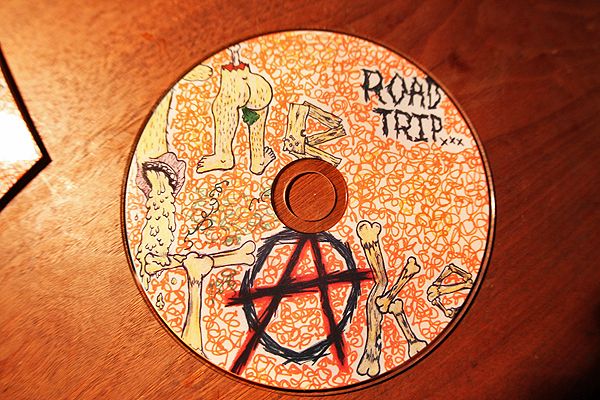 Last summer The Take team took a trip from California to Utah and ended up putting together a full-length video to show what went down on the trip. I had a chance to preview the video last July but just got the finalized video a few days ago. I'll see if I can make this sloppy for Alex…

The trip kicks off in Santa Clarita, California where Nick Corsiglia, Denny Pascasio, Noah Cox, Dylan Stark, Dirt Ron, Caleb Ruecker, Nick "Spam" Ponterio and TM Alex "Throw some D's" Bermudez all loaded into the Odyssey van with Jeff DuPaul and Josh Hayes behind the cameras. While picking up Braden Ross and Tanner Nelson along the way somewhere in Utah.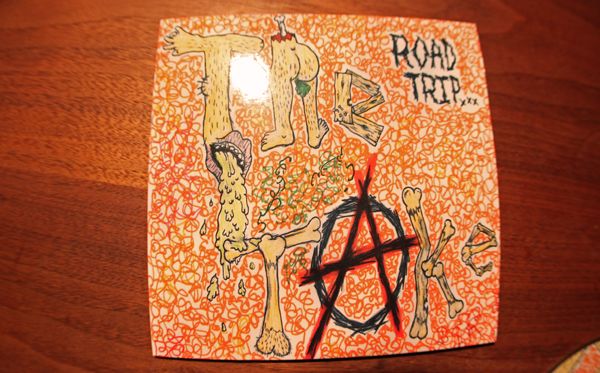 With stops in California, Las Vegas, Utah, and New Mexico there is a good mix of street, cement parks, and dirt. I think the main goal of the trip was to make it up to Matt Beringer's house to ride his yard. The trip has a lot of footage from Matt's place, Layton Skatepark, and the pro birthing Clairemont Skatepark in San Diego.
The riding overall is pretty chill. They were definitely out to have fun over getting serious. If you have had the chance to meet any of those guys you know they are all real laid back guys. I feel like Dylan Stark had the most clips just because he's constantly pulling something good out of his ass, Denny had more clips of him singing and being funny than riding, Spam had some solid clips, Caleb did maximum no foot cans, Dirt Ron had his signature candy bars and front brake tricks, Alex has a couple clips, Noah does some real good lawn mowers, Tanner Nelson Griz's riding a Sunday? (pre-being on the take) and Nick Corsiglia threw his bike a bunch (I don't think I've ever seen Nick not actually smile though?).
The filming and editing was done in typical TJD fashion. A good feel to it, and not taken too seriously. That doesn't mean the clips aren't good. They are real good and get it done. Jeff did a good job of putting the video together and making it fun to watch. It's not filmed in Joe Simon HD or anything like that though. There were a few clips with a dirty lens and out of focus goodness. It had more of a really good web edit feel to it, but full length and easy to watch without wanting to skip around.
The bonus section of the video contains trip recap interviews, photos from the trip by Josh Hayes, Denny section and the two trailers.
As for the music, I wish they would have put the songs in the credits. The only songs coming to mind are 2 Pistols – She Got It due to Denny going nuts on that song in the van, Led Zeppelin, Michael Jackson's Billy Jean, and a super long mash up with Rick Ross, Lil Wayne, Red Hot Chili Peppers, AC/CD, and some other songs all wrapped into one.
Overall, the video isn't aimed to be a ground breaking video that needed 30 weekly web videos to promote it. It's a video of a bunch of real good dudes piled into a van for a week of fun. Denny keeps things hilarious throughout the whole video and even gets a 13 minute bonus section to just him rambling on while he's hammered. I'd say if you are into anything to do with Team Jeff DuPaul, The Take, Denny Pascasio, being drunk, being edge, road trips, fun, watching roller bladers get chased by fat cops, street, cement parks or Matt Beringer's house this video might be something you would want to check out.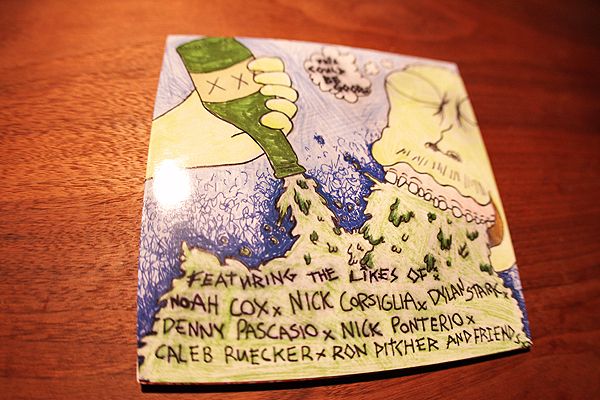 The video retails for $9.99 on Dan's Comp and shouldn't cost much more than that anywhere else The Take stuff is sold.