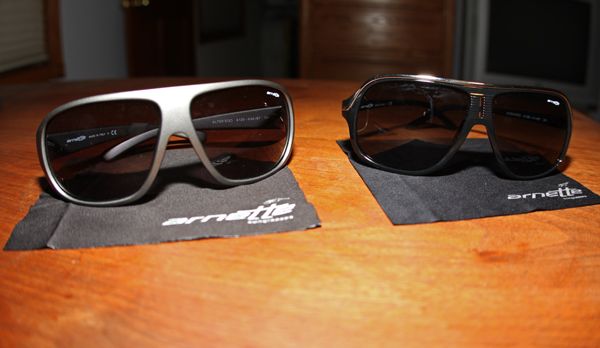 Over the course of the last few months I've been seeing guys like Brian Kachinsky, Corey Martinez, Ty Morrow and Rob Darden rocking some Arnette sunglasses. I'm not sure why, but I've been slowly collecting glasses lately. The problem was that I only had one legitimate pair I could wear that didn't look like I stole it from a kid, and they had been seeing better days. I figured I'd pick up these two pairs of Arnette glasses to see what the hype was all about…

For the past few weeks I've been wearing the Scenario's and Alter Ego's. Driving and hanging out have been when they were getting the most use, but I even tried riding in them just to see if there was any magic that would happen wearing them then.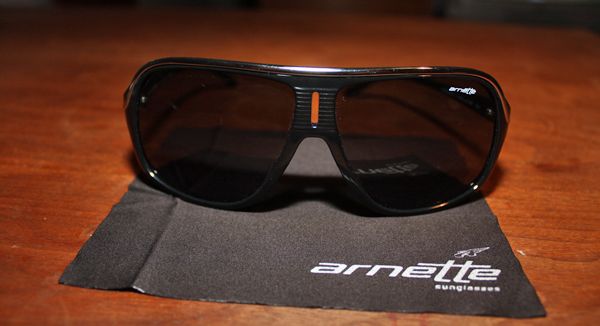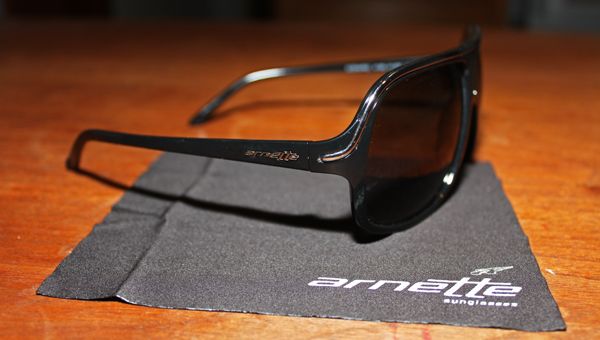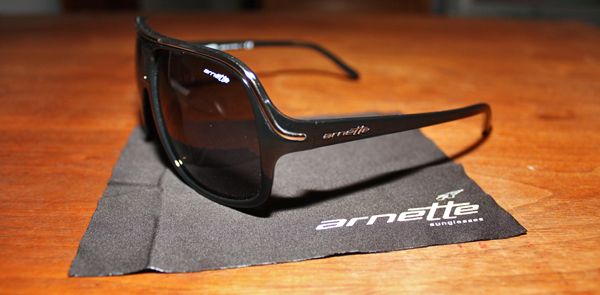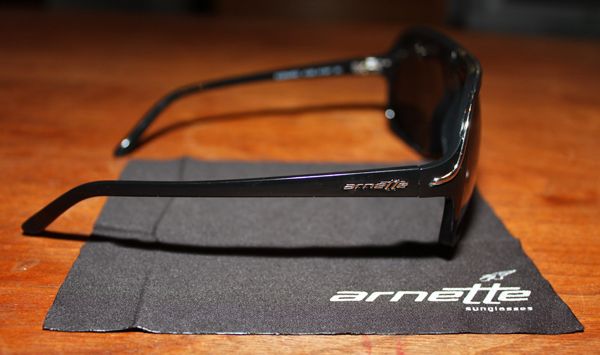 The pair I wore the most, and dropped the most were the Scenario's. I'm going to assume the look and shiny chrome rim around the top was what appealed to me the most. They might be a little deceiving looking at them, but they are actually about the size of aviators. This is probably good because the more of my face that gets covered up the odds of me meeting a girl sky rocket.
Despite me dropping them a couple times, the lenses never got scratched, but there was a few little scuffs around the edges. I'd say that's almost bonus points for those people out there who like me, are naturally clumsy and will most likely drop anything they are holding at some point.
I wouldn't really ride in the glasses unless you are wearing a hat or something you can use to tuck them in under a little bit to keep them from falling off. If you're just cruising around and not getting too crazy they tend to stay in place pretty well. Plus, skaters will instantly think that much higher of you because that's the style these days apparently. They didn't seem to improve my level of shred though… Disappointed.
The lens quality was real good. It has been super nice and sunny in Minnesota lately so I've been wearing them quite a bit while I drive. I liked that they weren't super dark and felt pretty natural if that makes any sense.
These come in the matte black, gloss black, grey havana, transparent grey, transparent blue, and transparent orange. You can pick these up for about $89.95.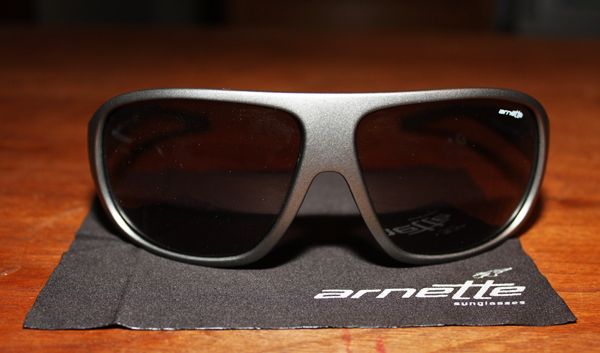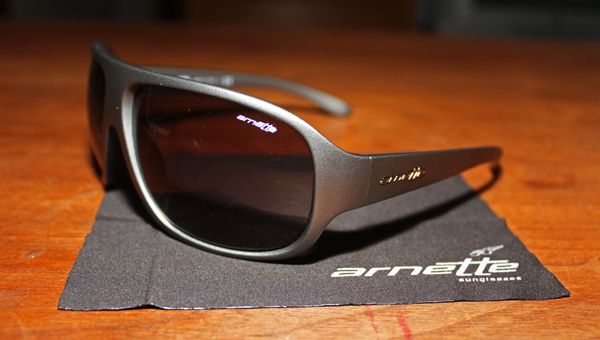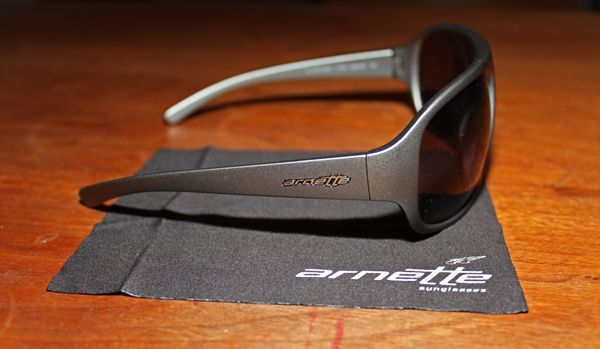 The second pair that I got were these Alter Ego's. In comparison to the other pair, they are about the same size. These ones are a little bigger compared to the slimmer look of the Scenario's but that didn't really bother me. It's mostly on the side and it's not like it effects what I see or anything.
I liked the feel of these and they seemed to fit pretty comfy considering there isn't rubber between the frame and your nose.
The lenses also appear to be the same as the Scenario's and that I liked.
These glasses are pretty straight forward without extra features like the chrome rim and cut out with ridges on the others.
These go for anywhere from about $$89.95 for the non-polarized and $119.95 for the polarized lens version. They are available in matte black, gloss black, matte brown, brown havana, metallic grey, metallic camo green, and metallic night blue.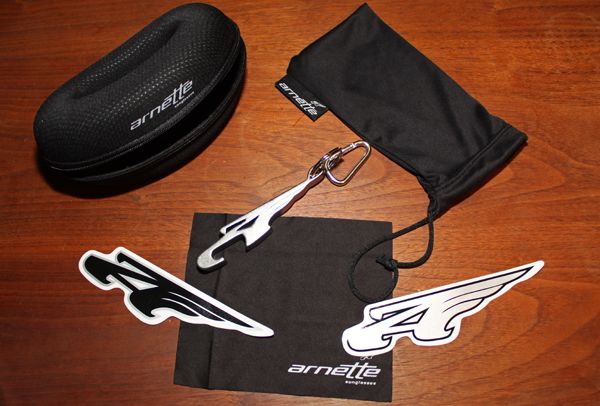 Also, in the boxes came the hard case, soft case, lens cleaning cloth, and two stickers. Pretty rad for the bonuses. I'm glad I finally have a cloth to clean my lenses because I scratched my old pair of Smith's from my shirt and stuff a couple times. Whoops.
Here's a little bonus. I got Arnette to give an early sneak peek at their summer 2010 line that is dropping April 15th!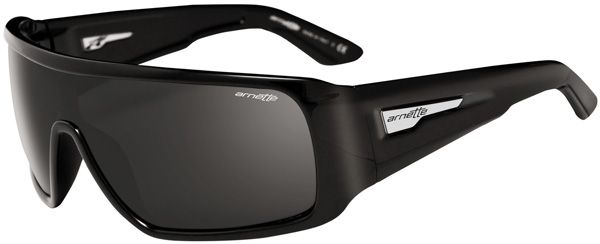 Barn Burner



Bluto


Heist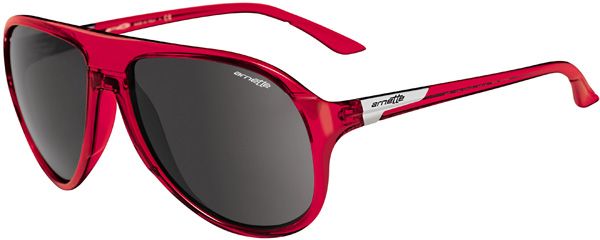 High Life (These look so rad)



One TIme
You can check out more models of glasses and where you can pick some up at Arnette.com and you can also check out their blog at ArnetteAntics.com