Photos: Jordan Vilonna
There's been a lot of talk about one of the newest brands on the market called Guerra. After a rough year of sponsors dropping Rob due to him needing time to heal up from surgeries and everything, he has found a place on the new Guerra team. That means it's a perfect time to take a closer look at his brand new setup that he's riding these days. Let's take a look…
Name: Rob Darden

Location: Greenville, NC
Sponsors: Guerra, Rockstar, Arnette, Rogue Fitness, Vans, Carhartt, Skullcandy, Ogio, CTi
Years riding: 18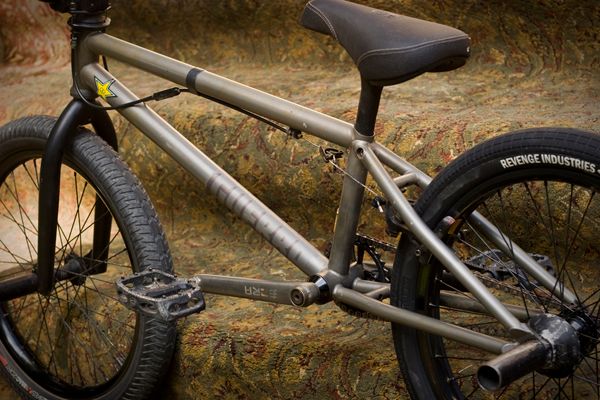 Frame: Guerra Triad frame, 21 inch
Bars: Shadow Vutlus bar, 8.25 rise
Fork: Guerra Bane fork
Stem: Premium Sub 10
Grips: ODI Longnecks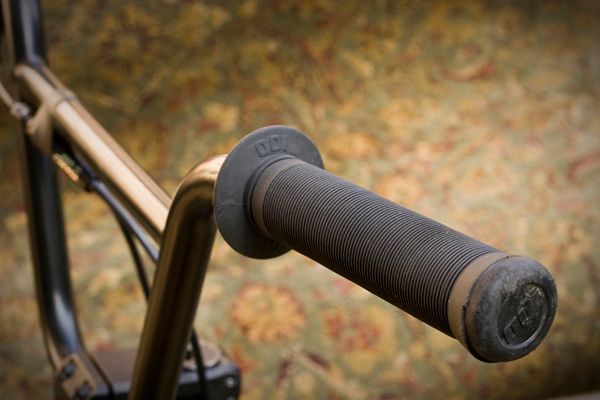 Headset: FSA
Cranks: Ezra 175mm
Pedals: Eastern Crown plastic pedals
Sprocket: Animal Vinnie Lite, 27 tooth
Chain: Shadow half link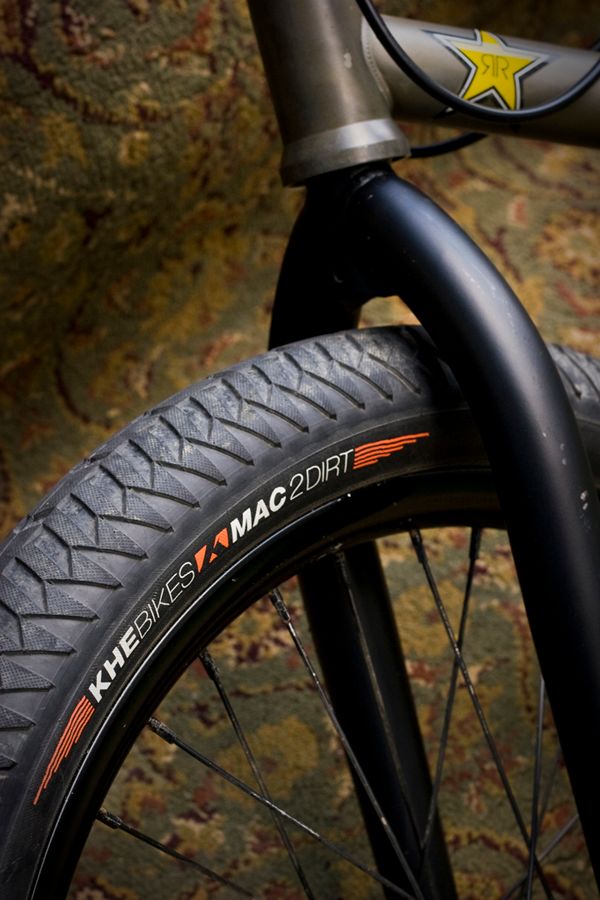 Front Wheel / Tire: Premium light wheel, KHE dirt tire.
Rear Wheel / Tire: Premium 9 tooth, Revenge Industries Pinner tire
Seat/Post/Clamp: Premium fat seat, MacNeil post, integrated seatpost clamp
Brakes / Lever / Cables / Gyro: Demolition Vulcan brakes, Tech 77 lever, SST Oryg cables, Snafu gyro.
Pegs: Shadow Little Ones
Hub Guards: FBM
Mods: Cut and shave down my lever, cut my seat post, cut my bars to 27 inches, cut my axles down.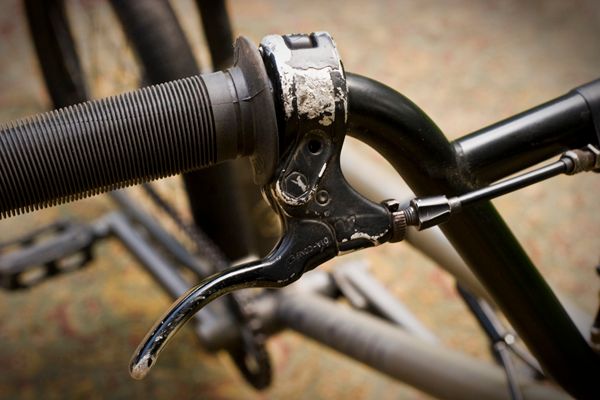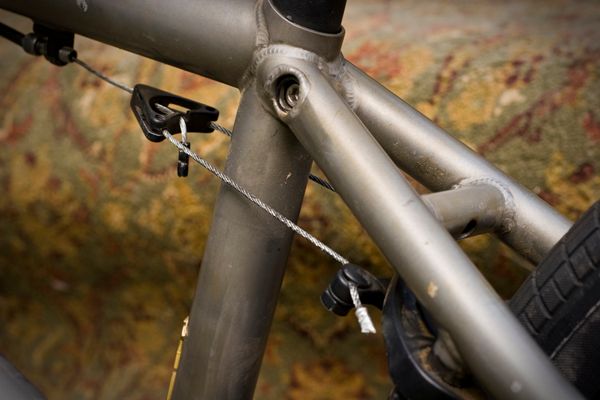 So the big news is that you were just picked up by Guerra. How did that all come about? What do you have in the works with them? Signature goods, trips, videos?
Leigh Ramsdell gave me a call and it was on from there. A signature frame is in the works and there will be some trips and what not in the near future.
How are things going with Rockstar? Do you have anything going on with them?
Nothing going on at the moment. But Rockstar is great and can't thank them enough for their support.
How about Vans, Arnette, Rogue, CTi and Carhartt? Anything going on with them you are getting psyched for?
I seriously can't thank Rogue Fitness enough. They have fully set up my garage gym and have really helped me get through my knee surgeries. Vans and Carhartt are helping me out with shoes and clothing and I couldn't be happier.
Any other sponsor news that you can think of?
Nope.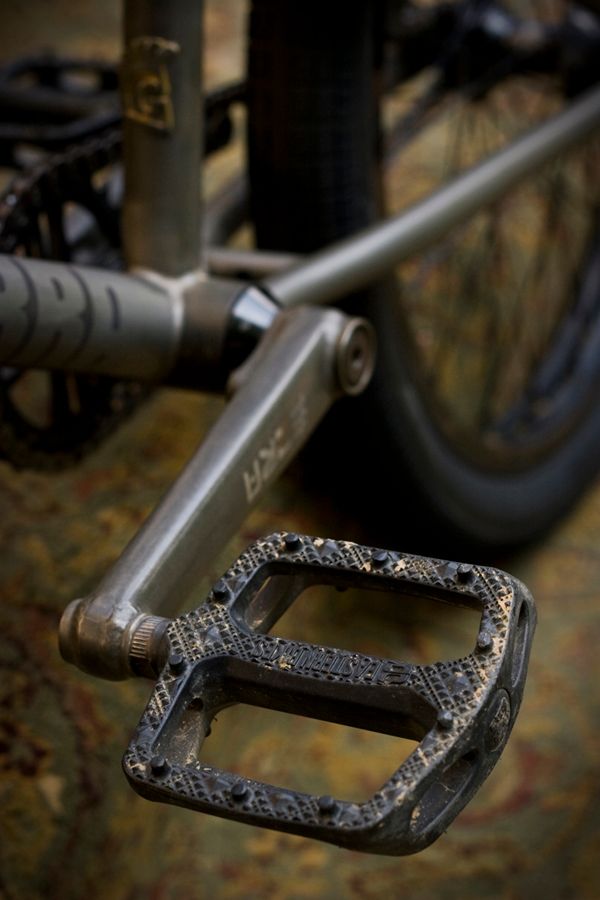 So you are getting all healed up from your double knee surgery party. How did the surgery go? Are you back to full-strength yet?
The surgeries were good but I had some complications afterwards with blood clots in my left leg and my lungs. That mess put me in ICU for a week and I had to be on a blood thinner treatment for 6 months. I am all good now and riding pretty strong. I am not a 100% yet, but getting there.
Will we be seeing you riding the Dew Tour and some other contests this summer? Anything in particular you are looking forward to riding?
I will be at Dew Tour and X-Games. I am looking forward to just riding my bike in general. To think 8 months ago I had to relearn how to walk, just riding around is a treat.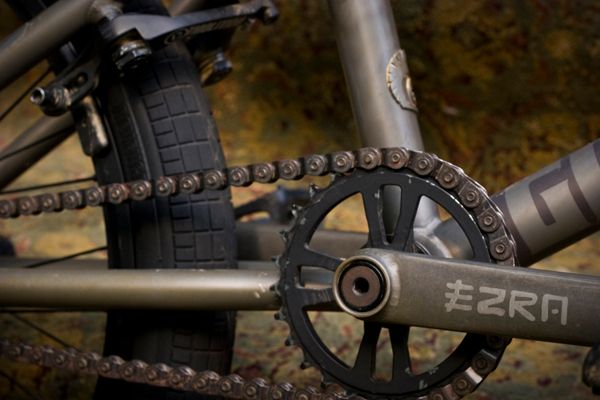 Outside of BMX what have you been up to lately? How's dad life treating you?
I get in my garage and follow a strength and conditioning program. I am always working around the house and I have been playing a lot of golf with Josh Harrington. Daddy life is the best thing ever. Everyday there is something new going on and that keeps me busy and always has me smiling.
Word on the street is that you will be leaving Greenville for Pennsylvania soon. What's that all about?
My wife, daughter and I just spent a week up there and had a great time. We are just talking about moving up there for the summer next year. Nothing permanent. I need more trails in my life and PA is where it is at.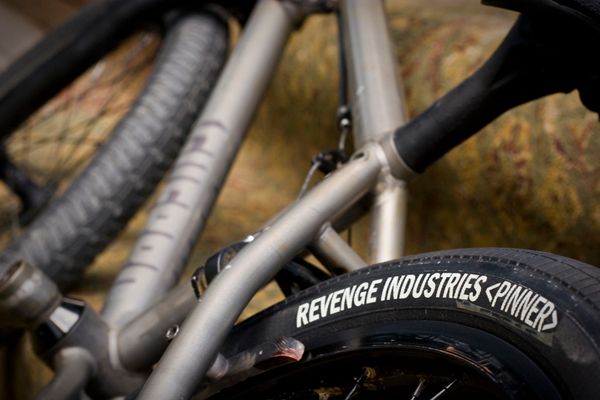 I know I like to keep up with you on Twitter. What's your link and what should people expect from you?
@Darden4130. You can expect to be seeing a lot more of me now that I am back on my bike and always having a good time.
Anything else you want to say?
I Just want to thank my wife and parents for always being there for me. My little girl for always keeping a smile on my face. All my sponsors for all the love and support. Guerra, Rockstar, Arnette, Rogue Fitness, Vans, Carhartt, Skullcandy, Ogio, Cti . And thank you for this opportunity.