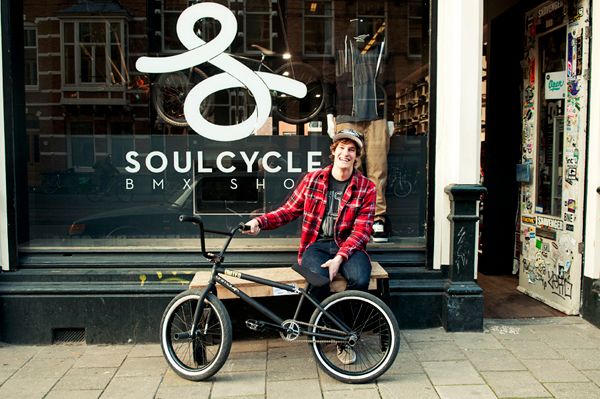 Photos: Syo van Vliet
Roy recently built up a new United decked out with parts from his new sponsor, Animal. Figuring a beautiful, dialed new bike is a poor thing to waste, I asked if Roy would be into doing a bike check. Obviously, he was into the idea so I shot him a few extra questions to see what else he has been up to, to go along with the bike check. Take a look at Roy's new bike, what he has been up to lately and some recent edits then let him know what you think in the comments!
Name: Roy Van Kempen

Location: Amsterdam, Holland
Sponsors: United bike co, Animal Bikes, Soul Cycle bmx shop
Years riding: 7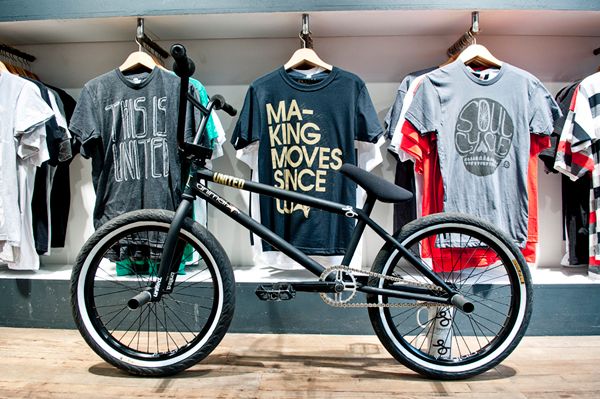 Frame: United Beacon frame 20.85''
Bars: United Grande bars
Fork: United Squad
Stem: Animal Jump off
Grips: Animal Edwin Delarosa
Headset: United internal
Cranks: United Value
Pedals: Animal Hamilton (sealed, metal)
Sprocket: United Squad 28t
Chain: Shadow Interlock
Seat: Animal Stitch
Rear Wheel: Animal RS rims, United db spokes, shadow raptor 9t
Rear tire: Animal Tom White Walls 2.00
Front Wheel: Animal RS rims, United db spokes, Shadow raptor
Front Tire: Animal Tom White Walls 2.25
Pegs: 4x United 34 slim pegs
Hub guards: Shadow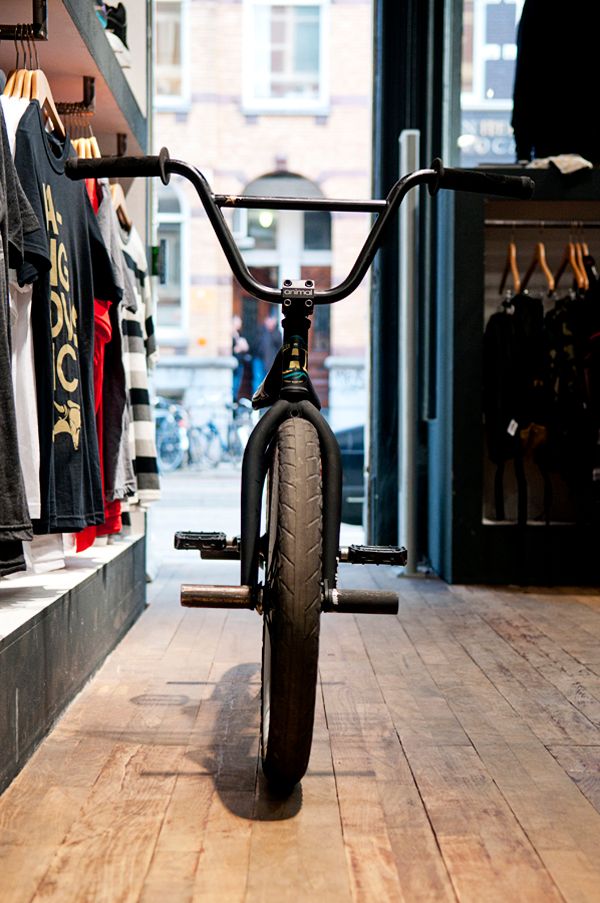 How are things going with United these days? Do you have anything in the works with them coming up?
Man, United is awesome since day one. Ian and Dean are such cool dudes and the team is insane! The whole family worked hard on the "This is United" video as showed. The video took so much time but now it's done and the whole crew has more time for new projects, so stay tuned.
For now my United world teammate Miha Fistravec is coming to Amsterdam for a few days. Gonna be awesome.
You recently started getting hooked up by Animal, right? How did that all come about? Do you have anything in the works for them?
That's correct and I couldn't be happier. When I started riding I grew up with the Etnies "Forward" video and the Animal "Can I eat" video. Edwin Delarosa had parts in both of them. From the beginning I was a huge fan of Edwin and the whole Animal street image. This became bigger when I went to New York last year in May. I accidently ran into Bob, Edwin, Tom and Rob and rode with them for a little while. I also visited Rory/Edwin and Tyrone's shops, they're all amazing people. When I was back in Amsterdam Koen, the owner from Soulcycle asked me if I wanted to ride for Animal. Bob Scerbo knew me from New York so everything came together that way.
My first edit will be an Animal edit all filmed on spots located in beautiful Amsterdam.
I feel like it has been a bit since I've seen some fresh footage from you. Have you been filming for anything? When can we expect a new edit?
I worked on my summer'10 edit for half a year. It took a little longer because I got injured when I was in Barcelona. Still I'm pretty happy with how it came out.
After the summer'10 edit I wanted to film a new edit with all the Amsterdam spots. Unfortunately I twisted my ankle again real bad. That was two months ago and I'm back on my ride again. So my new edit will be the 'welcome to the Animal family' video filmed only in Amsterdam.
You spent quite a bit of time traveling last year. Do you have anything like that in the works for this year?
Travelling for me is what bmx is all about. Traveling to new places, riding with all the locals and learn everything about their culture. Last year was insane I met so many awesome people in: Barcelona, Malaga and New York. Right now I'm in my last year of my study Sport Management and Business. I hope I can finish the study in August. After my study I will travel a lot! I definitely go back to New York to ride with the whole Animal family and all the other friends. Also Interbike in Las Vegas and hopefully chillin' in Hastings/London with Ian, Dean and all the other United bro's.
What else have you been up to lately?
Tom Lammerse is the guy who's filming me all the time. He got so much skills and he's only 16 years old! We are working hard on our new project. We decided to start a blog with all the things that we are into (BMX, Music, Photos, Videos, Fashion ect.). You can find the blog on: www.weareorangejuice.com. It goes online on the 9th of April but you can already follow us on twitter: @weorangejuice.
You have been on Twitter for a while now. What can people expect from your 140 characters, and what's your link?
I'm not someone whose is on Twitter the whole day and tweets a hundred times about shit. Most of the time I tweet about everything what I experience when I go out riding, all the crazy stuff that happens in Amsterdam and my work at Soulcycle bmx shop. If you want to follow me, my link is @Royunited.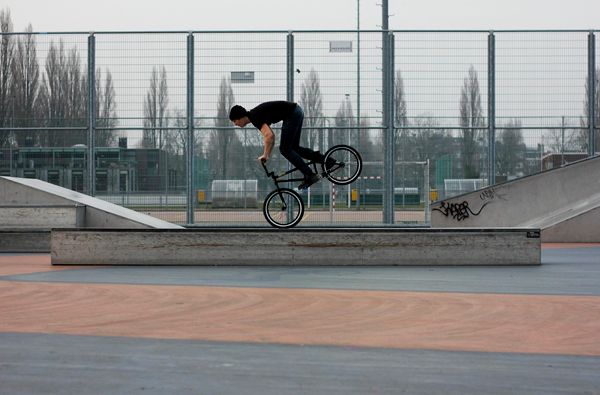 Photo: Jasper Oelers
Anything else you want to say?
I would like to thank all my sponsors: Jeroen and Koen from Soulcycle, Ian and Dean from United bike co and Omar, Bob and Ralph from Animal bikes for all the support. Tom Lammerse for being such a good friend and filmer. My family and all my other friends all over the world I will go visit everybody soon I promise! Kurt for this bike check interview, I really appreciate it, bro!!
2011 is going to be sweet. I'm off Amsterdam streets are calling!