Biz has been in the game for a while now. I have personally always been a big fan of his riding. It is crazy that he has been killing it since he was 15 which you can see in the video at the bottom. There are some real good things in the works with him and it was a good time to get this interview. Check it out and leave some comments!
Name:
ryan jordan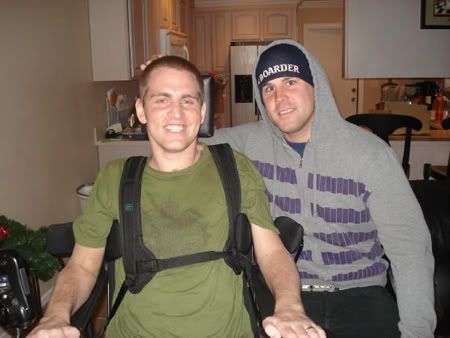 Location:
corona Ca.
Sponsors:
volume, demolition, duffs, eastern boarder
Years riding:
I got footage of my self jumping my bike when i was 5 but i guess i really started too know what i was doin when i was like 12 or 13 an i am 27 now
What originally got you into BMX?
my older brother was allways into it an i just did what he did
How are things going with Volume? Will you have anymore changes to your frame, trips, videos, or anything cool like that going on with them anytime soon?
Things with volume couldnt be better,everyone over there rules and Brian treats us good.. My frame has been changed a bunch from the old one and the new ones will be in around september, its called the 781 for my boston area code where I grew up riding.. I also have a bar coming out around the same time called the venti bar so keep an eye out for that.. We should have a team web edit out for interbike but no actual video is in the works.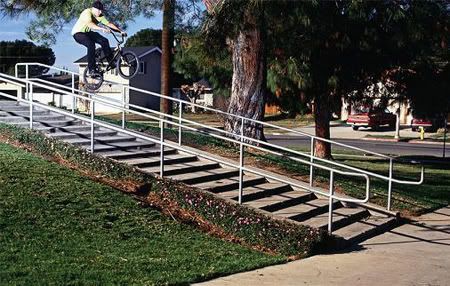 How about Demolition, anything fun and exciting going on with them?
We are doing a team video that we want too have done for september next year..That video should be amazing cause the amount of talent that is on the team is nuts.
Anything cool going on with the rest of your sponsors?
I have a signature colorway with duffs that you can get through dans comp and it's a bmx shoe, so keep an eye out for that.
You have had some really good video parts over the years, when can we expect to see some more videos? Even a web video?
I should have a couple smaller web things coming out sometime soon but I really wanna focus on the demolition video and make that the best part I can.
Which one of your video parts is your favorite and why?
My favorite is my volume web vid that I did this year, there is some clips in it that i am not really into but overall i am happy with it.. Every other part i have had over the years i am not into at all, every single part i have had before my web vid i got hurt filming for an had too use whatever footage i had, just feel that the riding was shit in my past parts.
What have you been up to lately? Any contests, trips, or anything you have been to?
This has been a busy summer up until like a month ago.. I did some volume trips and went to England and Scottland for that ride too glory and a bunch of other trips.. As for contests i pretty much gave up on them, i just dont have the motivation anymore too try an learn all those jumping stunts people are doing. I would like to ride in those real street comps they have, those look fun.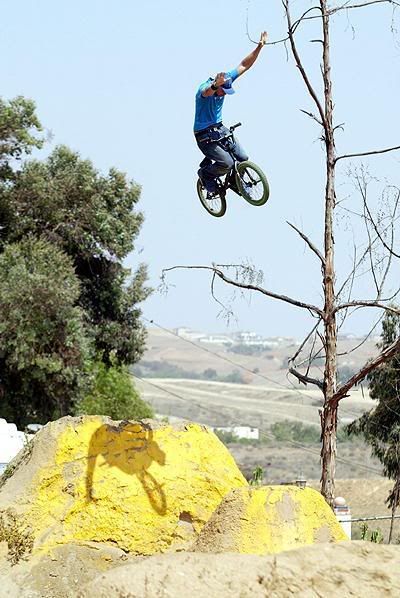 Where are some of your favorite places you have had the chance to ride this year?
I went to Quadaljara mexico which was a wild place and scottland was real cool, lots of good spots over there.
Are there any places you haven't had the chance to go to that you would like to go someday?
I havent been to Australia, I would like too check that place out… I for sure wanna go back to japan, i went there in 2000 and its just the wildest place i have ever been, so diffrent than the states.
If you could make a DVD with an unlimited budget, who all would have parts, where would you go, who would film, and who would edit?
Oh man if I had a chance to do this it would be amazing, probaly give all my good friends parts, like bohan, doyle, aitken, dillewaard, bennett, jason enns, berringer,..for sure would wanna spend a lot of time filming in vancouver, and spain is allways good,but i have a feeling we wouldn't get much riding done cause if all of us were together we would be getting too loose at night. As for filmers and editors i would want Glenn pp and Joe Sederquist, both those guys are amazing at what they do and awesome to hang out with.
I'd hate jynx it but it seems like you have been pretty lucky these days when it comes to being injury free, or am I just imagining things?
Ha ya u are definitly imagining things, in 2005 I was out for almost a year cause of knee surgery then after that I rode for like 3 months then i broke my leg and was out for another long period of time, was a pretty shitty time in my life. I am going on almost 2 years now of being semi healthy,so lets hope it stays this way.
Who is your typical riding crew these days? Any up and comers you think will be making a name for themselves soon?
I pretty much ride with corey bohan, heath pinter, brett walker, and dave dillewaard, everyone has heard of those guys.
How do you feel about BMX racing being in the olympics? Did you have a chance to check that out when it was on?
I think it's good, maybe it will get more people to buy bikes and keep the indusrty strong… I watched it and it was nuts, they are going so fast down that first starting hill. If they bumped one another and fell they would be done.
If you could add or remove anything from BMX what would you change and why?
I hate too bring up skateboarding but i just wish our indusrty could be as big as theres so people could be getting paid what they deserve, there are seriously so many good riders out there that dont make a dime an they deserve so much.
Do you ever get burned out on riding? What do you do to keep BMX fun?
Oh yea I definitley do at times..like when i got hurt 2 times in a row and was almost out for 2 years, i was like why am i doing this too myself..but when i got healthy again and started cruising around with my friends and just doing simple stuff it makes it all fresh again. Just being with my friends and having a good time makes bmx fun to me.
When you first got into BMX years ago, did you ever expect to be where you are today?
It was something I always dreamed of but never knew what was gonna happen with it….I was all set up too go to the community college near my house then halfway through 12th grade I got sponsored by huffy so i went down too the guidance counsler and told her there was a change of plans.
What do you think you would be up to if you never got into BMX?
Honestly, I have no idea,the city I came from was pretty rough and most of the people I knew that didnt ride ended up in messes, so there was a good possiblity that could have been me if I didn't ride.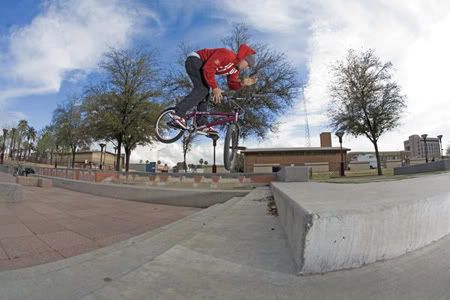 Outside of BMX what are you usually up to?
I dont really have too many other hobbies,if i am not riding i am allways chilling with corey bohan and we are always up to something, ha i dont know exactly what we do but it's something.
Have you ever been arrested? If yes, why? If no, why not?
No I haven't but I am sure there have been times when I deserved to be.
Have you ever been in a fight? And did you win?
I been in a couple when I was younger and I won them… A few years ago 3 mexican guys punched me in the head at this party and I laughed when it happened then I think they were confused… I got choked slammed against a wall last summer in pittsburg by this huge guy and again I laughed as it was happening then bennett and some people tackled him..
If you could eat anywhere right now where would you go and why?
Kellys roast beef in Boston, it's my favorite place to eat.
What is the craziest thing you have ever experienced in your life?
I could never narrow it down to one cause traveling for the past 10 years I have seen an done so many crazy things. I seriously wish I kept a journal cause sometimes I will just be thinking and something I have forgotten about will pop into my head and i will be like what the fuck, cant belive that happened.
Do you work at all? If not, what were some of the jobs you had before BMX paid the bills?
I have been fortunate enough where I have gotten by on bmx, I am not living large or anything but I am getting by… I used to work at dunkin donuts and some other random jobs when I was younger.
Other than Myspace what are your daily websites to check?
hotmail, thecomeup, ridebmx, and some other useless ones.
If you could be sponsored by any company that has nothing to do with BMX who would you choose and why?
Any car company,I will take a free car anyday.
(I would love to see Biz driving around a pink Beetle)
What is the drink of choice for a night out on the town?
Red Bull vodka or Bud Light
What is the most amount of money you have ever spent on a stripper?
Ha the strip club days are over for me, I try and forget those days. When I was like 21, 22, and 23 I spent my fare share of money at them, we will leave it at that.
What is the current song stuck in your mind or on repeat on your i-pod?
Break on Through by The Doors..Lately filming whenever I been trying to pull something I put that on and it gets the job done.
What is one must see movie?
Bubar
What are some things you would like to accomplish in the next few years?
My friend and I got a few inventions and business ideas we are working on, hopefully get rich of them.
Who or what are the biggest influence on your life?
My family and all my close friends,they all have a impact on my life in someway or another.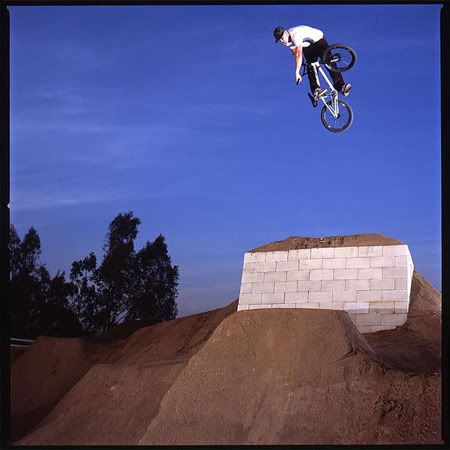 What is some of the best advice you have ever recieved?
I havent recieved this personally but you always hear people say just be yourself and have fun with things…Thats all I have done and its been working so far
If you could change anything about the world, what would you change and why?
Lower gas prices, shits way too high.
Do you have any shout outs or thanks?
castillo, la enns, and everyone at volume and demolition for being so cool…All my friends an family for always helping me out whenever I need it.


Biz Web Edit 1-31-08 from VOLUME/DEMOLITION on Vimeo.


Volume S.F. Road Trip from VOLUME/DEMOLITION on Vimeo.