Some of the weirdest interviews for me to do are the ones people already know about. Obviously, you know who Ryan Nyquist is… Infact there is a good chance you rode one of his complete bikes when you first started. Maybe you still are riding his signature stuff. I litterally could have asked about 200 questions just because theres so much to talk about. Ryan sums up what's going on with him these days, moving to cali, having a kid, and all that good stuff. Enjoy and leave Ryan a little love!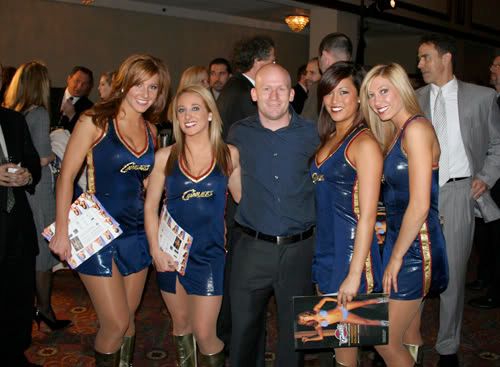 Name:
Ryan Nyquist

Location:
San Jose, CA
Sponsors:
Haro Bikes, Thor, Rockstar Energy Drinks, Schick Quatro Titanium, Ogio, Bell, SST, The Jiffy Market of Los Gatos
Years riding:
18 Years
You have been a pro for a long time now, do you even remember when and the reason why you started riding BMX in the first place?
Well I don't think it was for the chicks. Hahahahaha! I started riding because I liked the freedom it gave me. Even before tricks and riding dirt or ramps came about for me, I enjoyed being able to ride around town with my friends and just be on my own. Exploring, feeling independent, and having fun.
It seems like these days pros come and go pretty fast. What do you think the difference from being pro now is from when you first got picked up?
I'm not too sure. I have a feeling that it was probably the same as it was back in the day, just on a smaller scale. Back then there were probably 5-10 riders that were the main staples of Freestyle. Guys that you knew were going to produce some amazing riding. And I'm sure there were guys that came and went as well. I think that today, the sport is bigger, more popular, and more accessible for kids to get into. So naturally there are going to be a higher number of riders producing amazing riding, but also a large number of guys who come and go. That's a pretty scientific answer. Hahahaha!
Do you ever feel like it is hard to keep up with the kids these days? Or is it more or less, you just do your own thing and don't really care if you can triple whip or not?
I've always felt like my riding was a little bit different than a lot of people, especially today with all the whips getting thrown. I don't think it's about keeping up with everyone else. I think it's about doing what you think is right for you. I think I just did what I thought was fun, and let that guide me. I like doing things that nobody else does. I think that, more than anything else, helps you stand out in a crowd, and always keeps them guessing.
You did pretty well contest wise this year if I remember right. How do you feel about the Dew Tour and X-games these days?
Well the Dew Tour is great. I feel like they do a great job of promoting the event and getting people to come and watch us ride when the event is in their town. The X Games is kind of slipping in my opinion. I feel like with every year that passes, we become more and more like a side show. My prediction is that in five years there won't be anything in the X Games besides big air. Everything else will motorsports. That's fine with me though… one less trip to LA. Hahahaha!!!
It seems like your set up hasn't changed up too much over the years. Have you ever tried the brakeless thing, and how do you feel about that trend?
Yeah I think the biggest thing that has changed with my bike has been the switching from 4 piece to 2 piece. It's funny how things come back in style though. I saw an ad for Fit 4 piece bars the other day. If I could have held out for a few more years I would be waaaaaaaaaay cooler than I am right now. Hahahaha!! I rode brakeless for many years in my beginning years. Mainly because I didn't have money to buy new rims, so I constantly had hand me down parts that were bent or on their last leg. My wheels were always so bent that I couldn't have brakes on my bike without them rubbing, so I just took the brakes off. I like the way a bike looks brakeless. It's very clean looking and simple. I think I could maybe go without my rear brakes, but getting rid of my front brakes would be really difficult for me now. I love them too much.
You have had some pretty crazy sponsors over the years like Slim Jim and Butterfingers, what do you feel is the weirdest sponsor you ever had?
Never had Slim Jim as a sponsor… that was Mirra. Guilt by association I guess. But I did have Butterfinger. That was good around Halloween though. Always gave out the King Size bars to all the kids in the neighborhood. One of the craziest ones that almost happened but never really panned out was a silver jewelry sponsorship where they were going to have a signature line of silver jewelry designed by me. Kinda wild! I currently ride for Schick Quatro Titanium Trimmer. I never would have thought I would be riding for a razor company, but it's awesome having all the new razors you want. Those are pretty expensive in stores.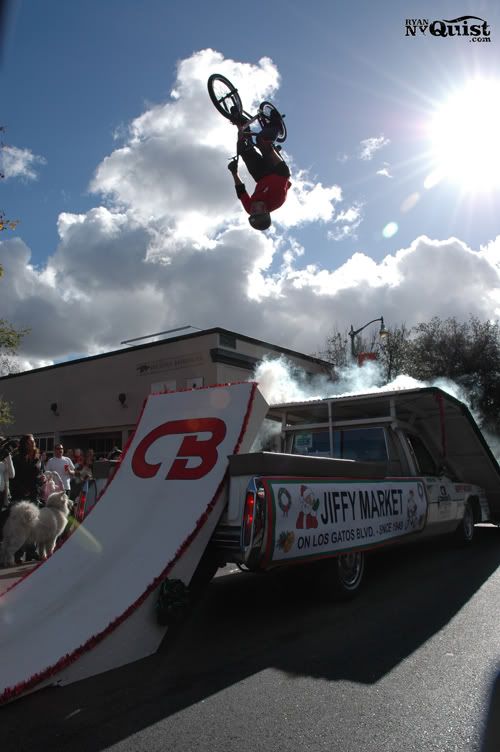 This might sound weird, but do you have any plans on slowing down and focusing on getting that family started or is riding still the main focus?
Well My wife and I are about to have our first child, and it's definitely crazy to think I'm going to be a dad. It's one of those moments in life that seems so surreal when it's about to be a reality. As far as slowing down, I definitely am going to slow my traveling down a little bit just so I can be home with my family more. I used to pack my summer schedule full of trips, but I don't want to be the traveling dad that just gets to see his son and wife a few days a month. I've kind of narrowed things down a lot this past year, and am just doing the bare necessities as far as contests and trips.
You recently moved back to California. Where have you been riding lately? Is there any plans of reviving Sheep Hills?
Yeah I'm living up in Northern Cali, San Jose to be specific. It's the same area that I grew up riding in, so there is still a lot of parks around and some trails as well. I've been mainly riding a lot of cement parks. That's all there really is to ride around here. Some are great but there are a lot of not so great parks around. I'm trying to get some ramps built for the winter so I can still progress my riding, but right now I'm carving the cement trannies.
Out of all the places you have had the chance to travel to, where are some of your favorite places?
I'd have to saw Australia, New Zealand, and Africa would have to be my top picks. I have a lot of friends that are from Australia, so it makes it really enjoyable and fun to spend time there. New Zealand is pretty much a paradise to me. Especially the South Island. No bikes needed. And I went to Africa twice last year, once to South Africa and once to Egypt. Both with out the bike, and both were amazing trips. I feel so fortunate to have been able to travel all over the world.
Where are some places you have never been before?
China, Italy, Greece, Nova Scotia… there is a lot I haven't seen in this world. I wouldn't mind going to Antarctica just to say I've been. I think italy and Greece would be my top picks for a trip though.
Do you have any big trips planned any time soon?
Nothing whatsoever. Hahahahaha! This winter I'm spending all my time at home, getting to know my new son Tristan.
You have had some really good video parts over the years, which one was your favorite, and are you working on anything new?
Thanks a lot. Video parts are fun to put together. I don't do it very often, but when I do I really enjoy the whole process. Everything from making lists of things that I want to accomplish, to listening to music to find the perfect song, to helping with the editing process. I'm most proud of my part in End Search. Josh Harrington asked me to be apart of the project and I couldn't resist. That was the second time he asked me to be a part of a video project, the first being in Against The Grain. He was really great about letting me take control of my part and letting me put my own little touches into my section to really make it my own. I couldn't be happier with how it turned out. I was nominated for Video Part of the Year at NORA Cup for it too. That was amazing for me because it was something that I never thought would happen in a million years.
I know your not exactly a Josh Harrington when it comes to height, do you feel like not being super tall makes things easier for you to do?
I think there are pluses and minuses to being both tall and short. I always wished that I had a couple more inches of height, but I think that when your limbs are longer it's sometimes easier to get things tweaked or broken. But when your short you have a hard time getting things off the top shelf. I always have to have a step stool in the house. Hahaha!
What is the biggest thing you have learned in life because of BMX?
I think the biggest thing I've learned is just how to function in life. You can't learn that in school. I've also gained a better sense of how people are and can sort through the bullshit a lot easier. That's just something I've learned while dealing with people in the business for the past 12 years. There's a lot of bullshit out there.
If you could change anything about BMX, what would you change and why?
I hate this question. I wouldn't change a thing. The shit talking that goes on is good and bad. Who doesn't like to talk shit? Or at least read about it. But sometimes it's taken too far. BMX is what you make of it and what you surround yourself with. So if you don't like what BMX is to you, surround yourself with the right people and just do what you want.
What do you think you would be up to if you never got into BMX?
I started to go to college for Mechanical Engineering in 1997/1998 but stopped to ride and compete. Maybe I would have continued on that path… who knows. I love being active. I used to play a lot of soccer, so maybe I would have tried to pursue that. I've been involved in Freestyle for so long that it's hard to picture myself not riding. I think I would be a completely different person without the knowledge and life lessons that I've gained from riding and traveling.
What got you to move back to California anyways?
Well, my Mom's health isn't so great and I just wanted to be closer to my family. I spent 9 years living in Greenville and only seeing my parents and older brother like 4 times a year. I wanted more than that.
You were going to leave The Unit there for everyone to ride and enjoy, do you still pay the bills or is it up to the locals now?
Yeah I still take care of the bills. We have talked about them covering the utilities, but I haven't really pressed the issue. When I decided to move back to Nor Cal, what to do with the Unit was probably the hardest thing for me to try and decide. The options in my head were to sell it and tear down the ramps, lock it up and only open it up when I was visiting, or keep it up and running and just have my close friends take care of it like it was their own. I felt like the place was too new to tear down, so that option was out the door. Plus I think it would kill me to have to dismantle that place. We put so much hard work into finishing it, that I would probably get really depressed. And the whole locking it up option was stupid. What's the use of having a place like that and only letting people in when I was around. I'm not that selfish. It just seemed like the right thing to do was to keep it open. And so far it's been working great. I just miss the place a lot though. Wish I could have taken it with me.
Mirra is leaving Greenville also, do you feel like that will change what GV is or do you think it will be the same pro destination?
I think he was talking about moving to NY permanently but I believe he changed his mind and is back in Greenville again. I can honestly say that the scene in Greenville is much stronger than just Dave and I. If we both left, things would continue on just fine. There are too many riders and still plenty of things to ride for things to change that much.
What are some things you are good at that people really don't know about?
Puzzles. Or at least I think I'm good at them. I guess I should just say that I enjoy them. I can cook alright. I make a mean spaghetti sauce. ANd a excellent chicken pot pie.
How do you feel about Big Daddy always calling you out and calling you "Nyquinch"?
I think it's funny. It's not he's saying anything that people don't already know. He's hilarious. I always look forward to the next video to drop. I wouldn't mind filming a video of my own though, and just flip the whole thing on him. I got some great ideas…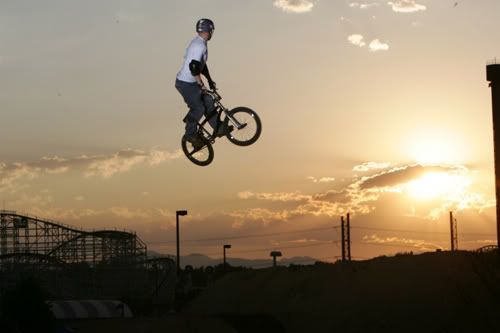 What are some things you would like to accomplish in the next 5 years?
First and foremost is to be a great dad. We are 6 day out of having our first kid and my wife and I are super excited. Beyond that, I'd like to keep progressing my riding, maybe travel a little bit more. I've been really into fixing up our home, and I wouldn't mind learning more things like that. I guess those are some short term and long term goals.
First song to come to mind?
Pink's "So What". My wife has been rocking that song nonstop. and it's stuck in my head.
First movie to come to mind?
Role Models. That shit is hilarious!!!!! I definitely recommend seeing it at least twice. Soooooo gooooooooooooood!!!!
What's your dream car? And whatever happened to that car you had with the grill from when you did cribs?
The car that used to have the Stove and all the kitchen stuff in the trunk was a 1965 Lincoln Continental with Suicide doors. That was a fun little project, and I feel like it helped make that episode of Cribs pretty funny. The car was awesome but it was a lot of work to get it running sweet, so I sold it. My dream car used to be the Plymoth Prowler. I always liked the way that car looked. I don't really have an exotic dream car. I'd love to have a new Tacoma Quad Cab though. Those are tight!
If you could re-live any day in your life, what would you pick and why?
I am the way I am because of the way I've lived my life. I wouldn't change a thing.
Do you spend much time on the computer? Any favorite websites? Don't you have your own website?
I have my own website… Ryannyquist.com. I spend a lot of time on Vitalbmx.com and I have a blog on BMXOnline.com. TheComeUpBMX.net is good. Pandora.com is amazing.
Have you ever been in a fight? If yes, did you win?
I was kind of in a fight in 7th grade but not really. I took a swing at a guy, missed, then just ran away. Hahahahaha. I almost fought Keith Terra back in the day. It was while all that shit talking and him writing letters into RideBMX was going on. John Paul Rodgers was going to set up a legit boxing match between us at the Christmas Classic Race/ Dirt comp in 1998. I'm not much of a fighter. I think it's pretty stupid to be honest. Nobody wins in a fight.
Have you ever been arrested? If yes, why? If no, why not?
Never been arrested, but got chased down the street in Germany by undercover cops, because Nick Cooper kicked some guy in the face. That guy called the cops and they started looking for us. We were walking back to the hotel when a car full of 4 big german guys skidded to a stop right next to us, and all the guys got out of the car and started chasing us. I thought they were some buddies of the guy that got kicked, and that we were gonna get our asses beat. Crazy times.
This interview could go on for days, so lets end it with what is the best advice you can give to a kid just getting into BMX?
Do what you like to do, but be yourself. and wear your helmet and pads. Shit is way too crazy nowadays to not be safe.
Do you have any shout outs or thanks?
Thanks to my wife and my family. Thanks to my sponsors : Haro, Thor, Rockstar, Schick Quatro Titaium, Bell, Ogio, SST, CTI Kne Braces, The Jiffy Market of Los Gatos, Calabazas Cylery.
Anything else you would like to say?
Nope