I've been in Carlsbad (North of San Diego) for a few days now. Hanging out, and hitting up the Nike 6.0 Huntington Beach Contest… It has been a good time so far, with plenty of days left here in California. Here are some random photos, and scraps I haven't used over on Dig…

Traffic has been a pain to get used to, but that is expected when coming out here. You can see that by the photo above.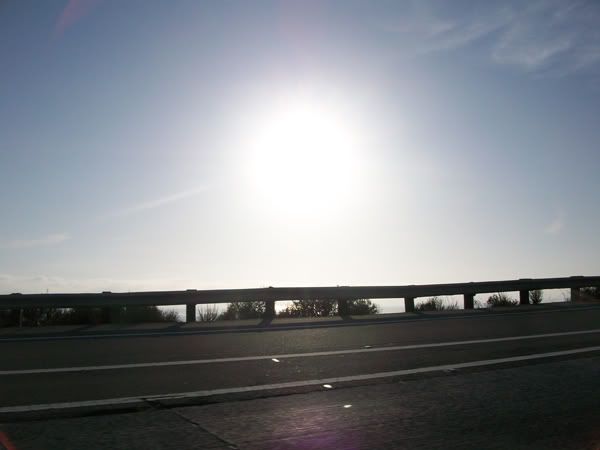 I snapped this while cruising back down to Carlsbad with Alex on the 405. Thought it turned out cool. We spent a lot of time driving the other day… made a trip up to Odyssey, which was like going to Disney land. I was so stoked to finally be able to check the place out. The last time I came to California, they were doing inventory and nobody was able to stop by. I think we will be making another trip there before the end of this trip too.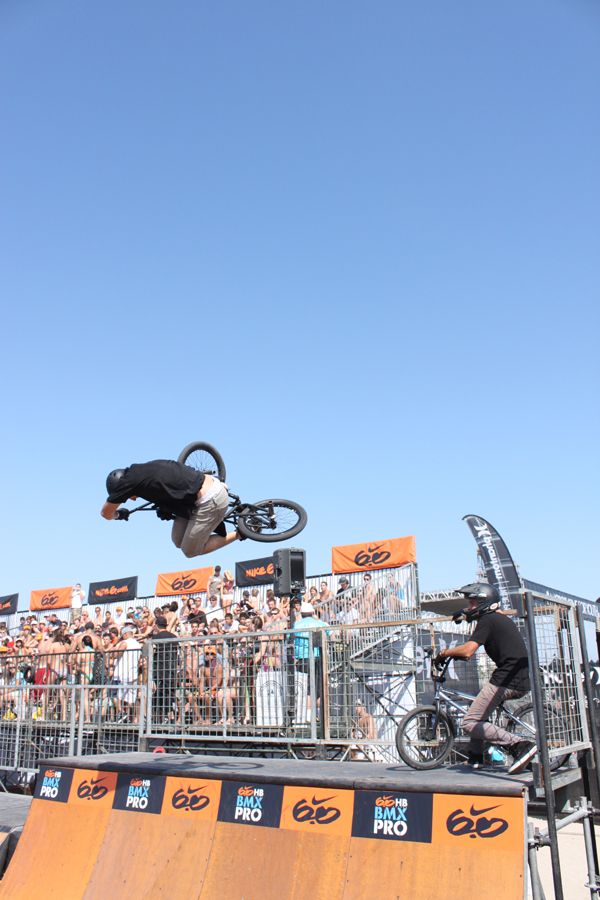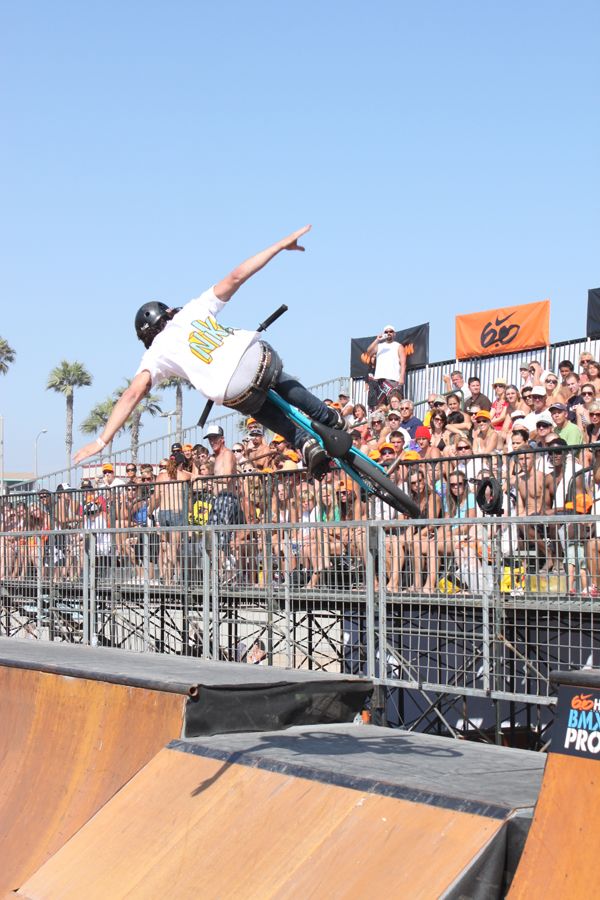 A few riding photos from the Nike 6.0 Huntington Beach BMX Pro contest. The riding has been pretty good, the ramps kind of surprised me since it's basically a Dew Tour course, but a little bit smaller. The contest itself is interesting for the way they are doing things. They are running 3 days of "prelims" with cash payouts each day for the top riders. Daniel Dhers has been rolling in some fat cash because of it too. Then they will be dropping $30,000 on the last day for the top 10 riders from the 3 days before. It should be an interesting way to do things.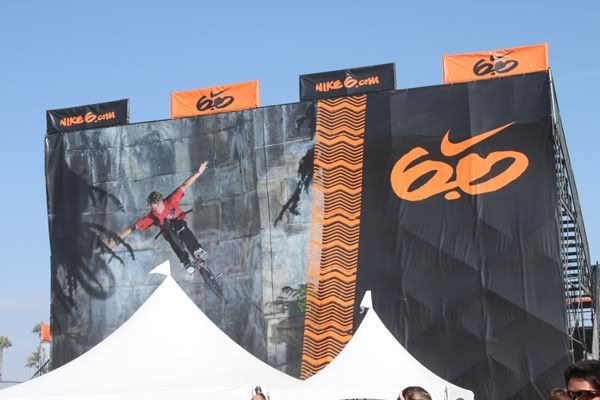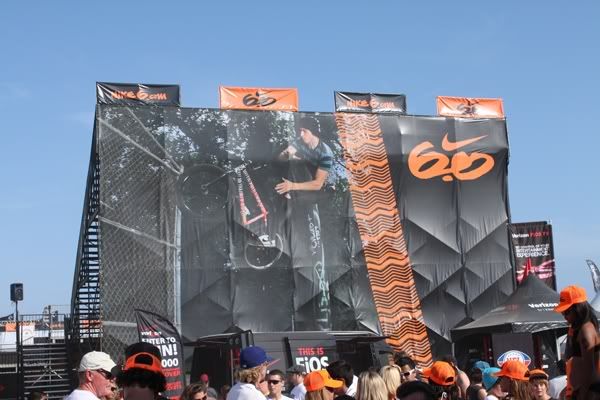 Imagine being 18, fresh out of high school, and showing up to contests with your picture on these… wow. That's all I gotta say about that. Those guys are killing it, and that is for sure.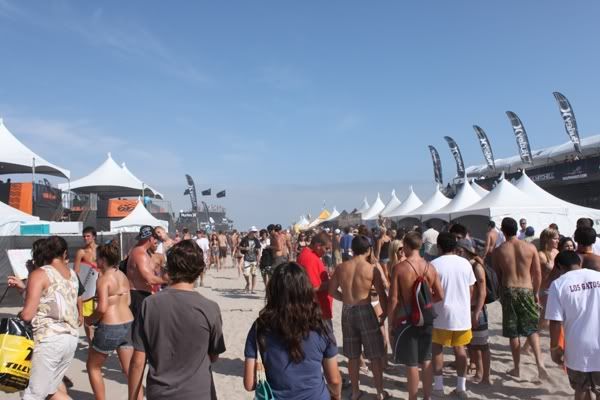 There are a ton of people in Huntington Beach for the contest. The U.S Open of Surfing is going on next to the Nike contest on the beach. It's so cool, there are SOOO many girls to look at. I feel dirty saying that, but you know you would be doing that too!

The waves picked up a bit for the second day, and was super cool to see. Living in Minnesota you don't really ever see waves, unless a car hits a big pool of water during a storm.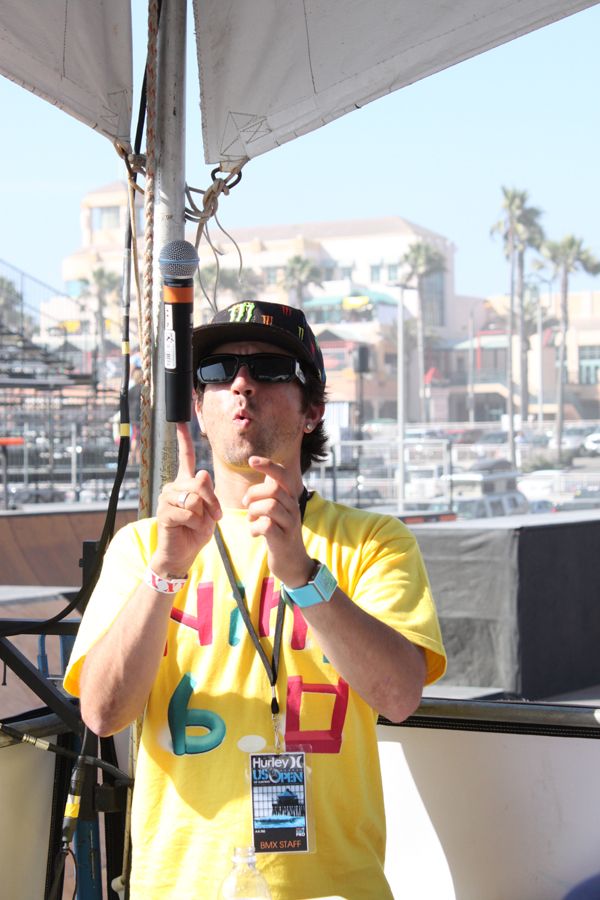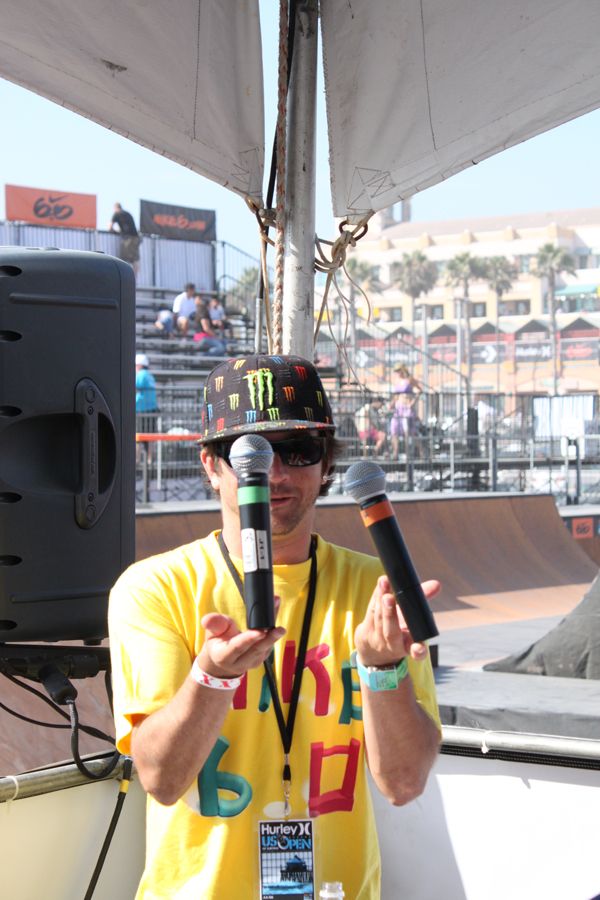 I've been able to travel to more events lately, so I've been getting plenty of Catfish time in. This is what happens when you get bored running the mic. Ridaz.
I'm sure I'll make another post here in a few days of the happenings around here.