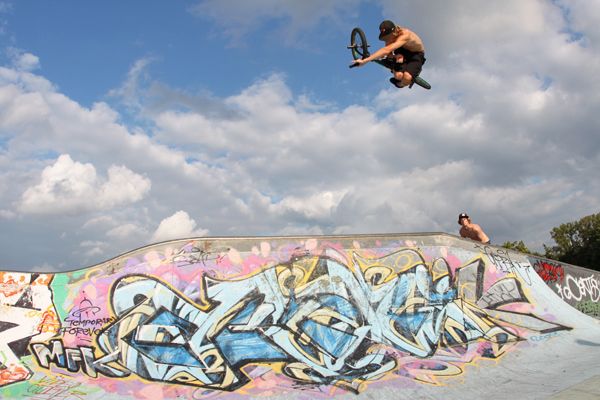 The first few days of the Sun Ringle trip…

Saturday morning Jon Wells, Reed Stark and I scooped up Jeff K, Jeff Dowhen in the infamous Sun Ringle van . We started out in Milwaukee and made the move down to Chicago to pick up Tony Malouf and Josh Eilken.
After that we made a stop to meet up with A.J Anderson from NOS to load up with some juice to keep us awake, and then hit up Action Village for a minute to pick up some supplies for the bikes.
After that we were on the road again with our first stop in Indianapolis, Indiana at the Major Taylor skatepark there. We ended up having a pretty solid session there with some of the kids. Tony filmed a few clips and I got a few photos…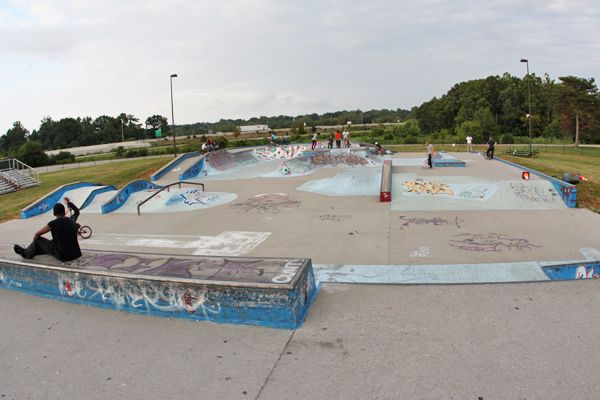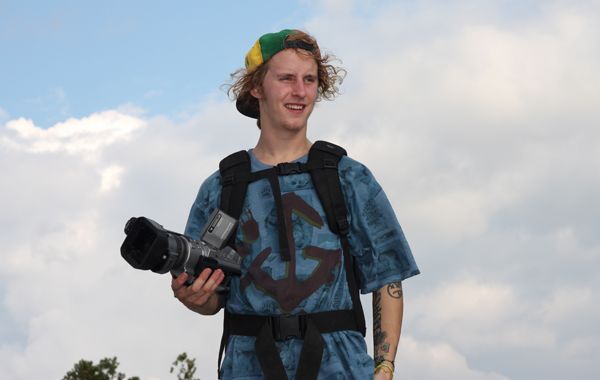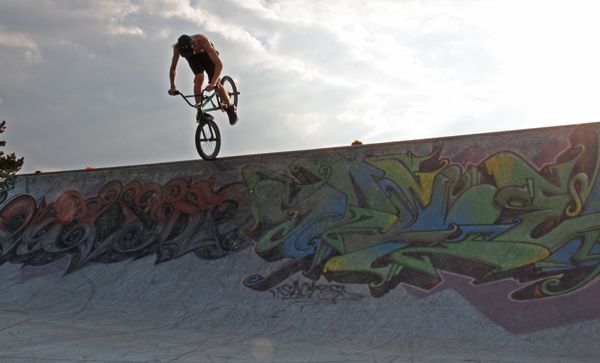 Reed Stark getting Canadian.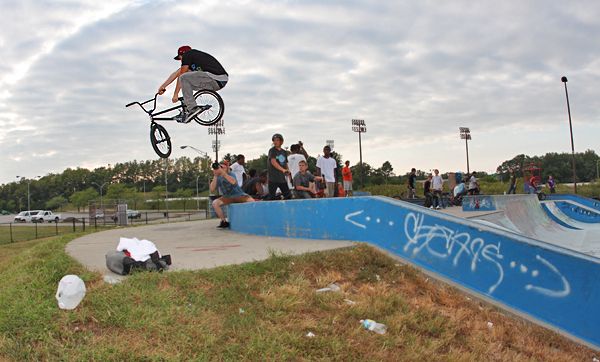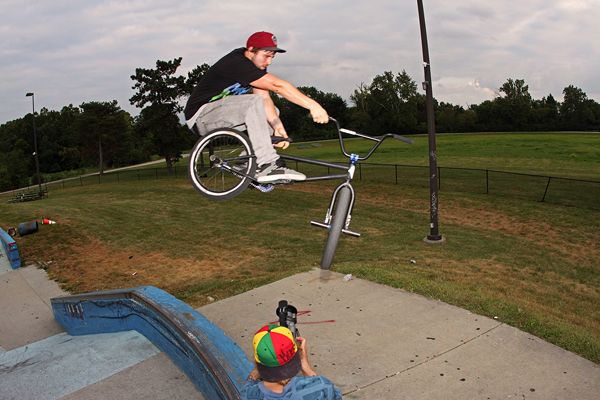 Jeff K was killing this gap from the bank over the ledge and into the grass.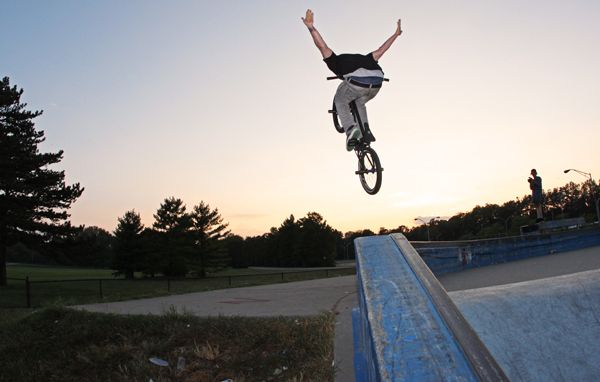 Then he flew away…
After the session at Major Taylor and a quick Cici's Pizza session we got back on the road and started heading out towards DK in Springboro, Ohio for the Dirt Circuit. We rolled in fairly late and met up with Troy Merkle, Bud, and a few others at a house in the middle of the woods for a bon fire and some camping.
The next day we hit up the DK Dirt Circuit at System Cycle and did some chilling. None of the guys entered the contest so we just hung out while I shot photos which will end up on DIG when I get some time to go through them and upload and Jon turned into Jonathan to talk Sun Ringle at the show.
After the contest and everything was over we had a session on the ramps at DK…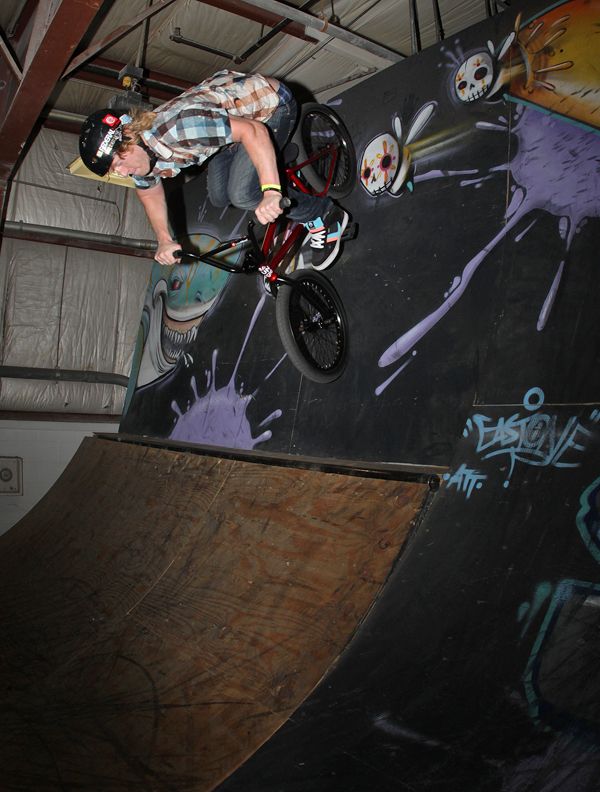 Josh Eilken fakied to Ruben ride.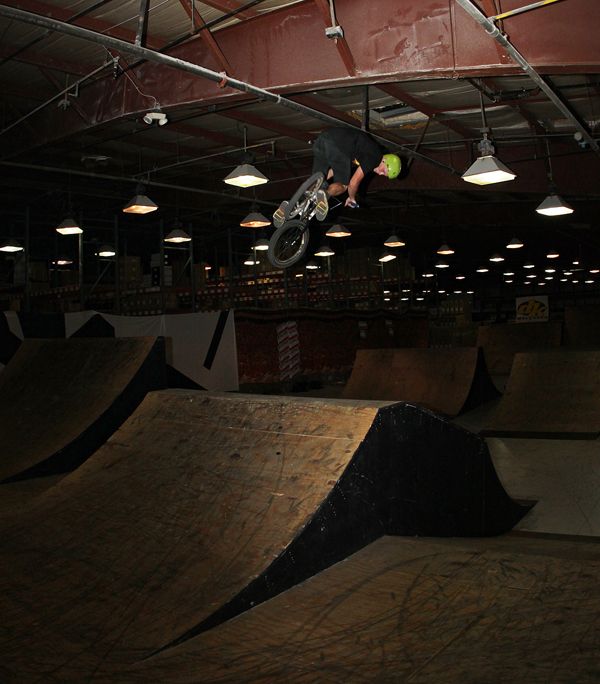 We also picked up Ryan Wert at DK for the trip.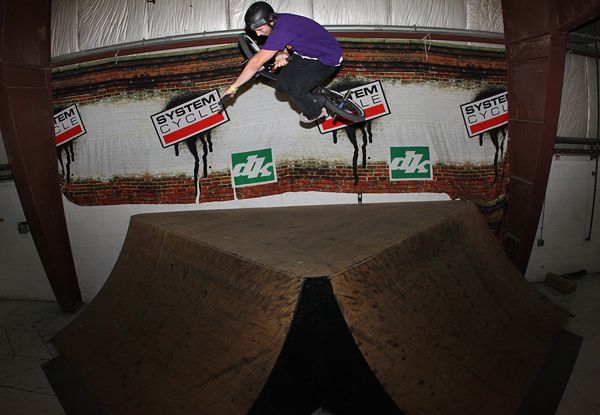 Jeff told me not to use these since they didn't feel good but it ended up turning out decent for a guy who rides street all day.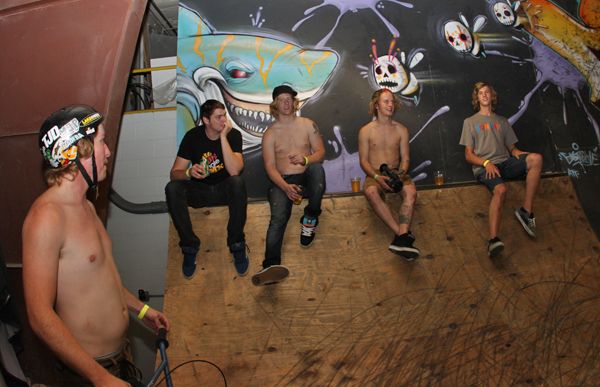 We've been doing a lot of chilling on this trip…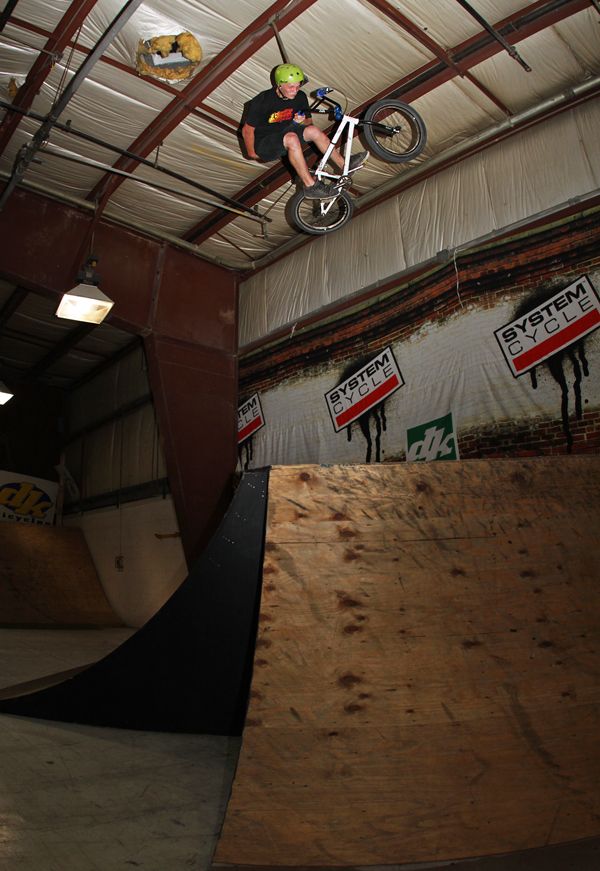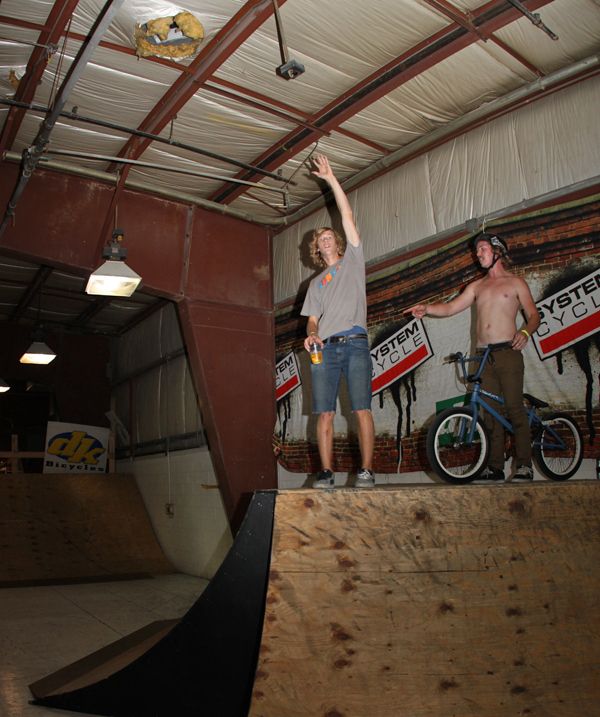 Ryan went super big and hit his head on that thing hanging down. Reed is about 7 feet tall so imagine that…
After the session we hit a hotel for the night and did a lot of chillin with Larry Alvarado, Chris Brown, and Raul Ruiz. Things got a little wild as you can see from the last clip in this video…
The next morning we headed to Columbus, Ohio to do some street riding.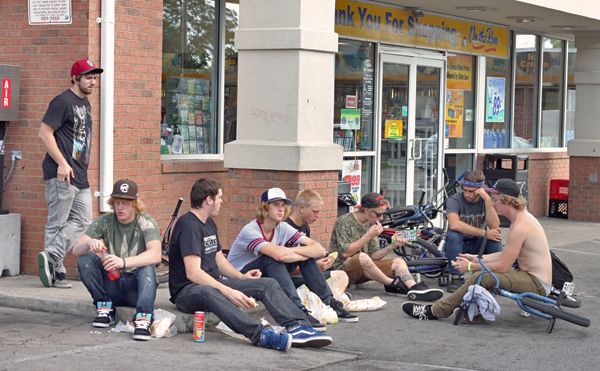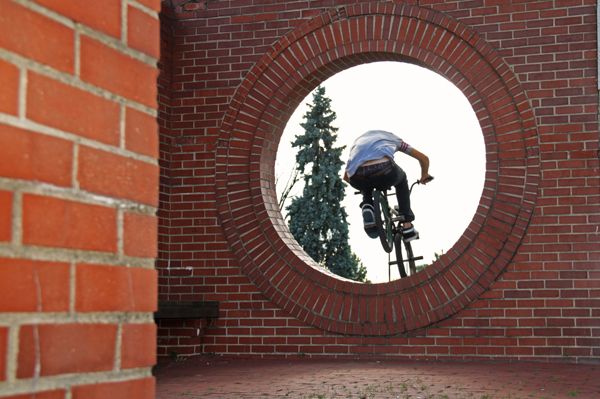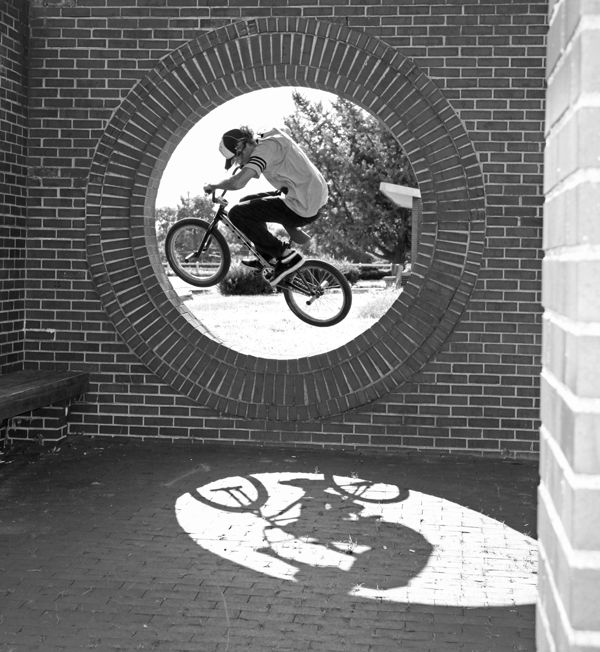 Reed was definitely on it with all the spots we hit. 180 through the hole was pretty tight as you can see. He then monster trucked up and over this wood thing within two seconds of getting to the spot.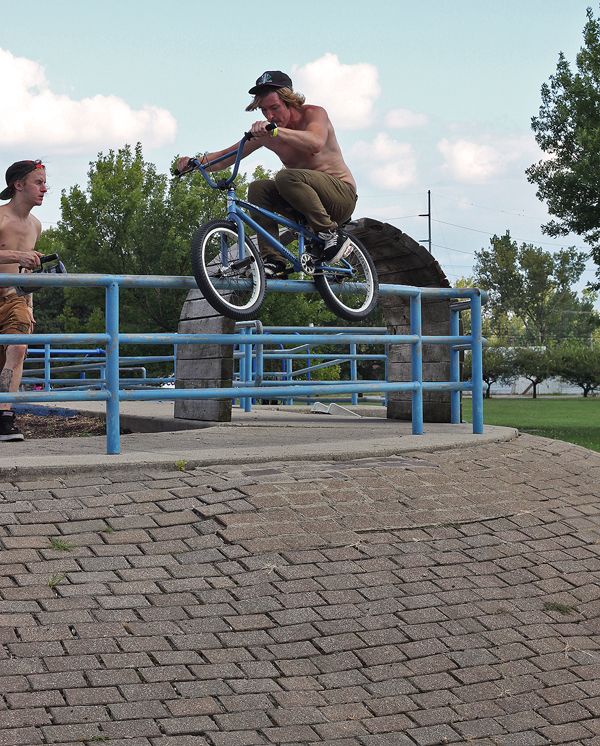 Jeff Dowhen hopped over to double peg.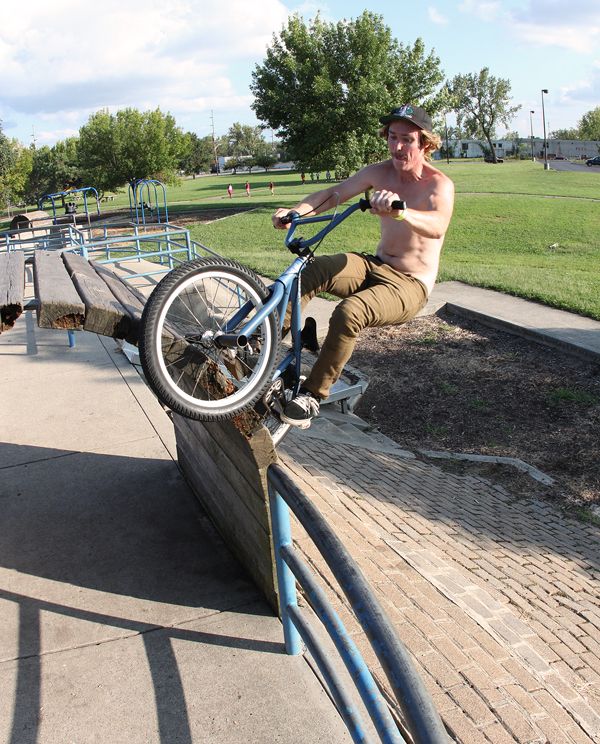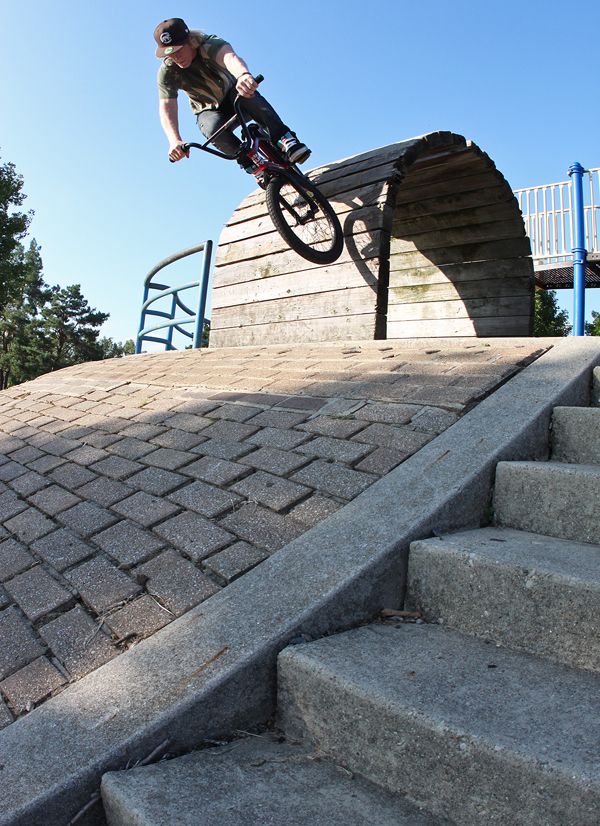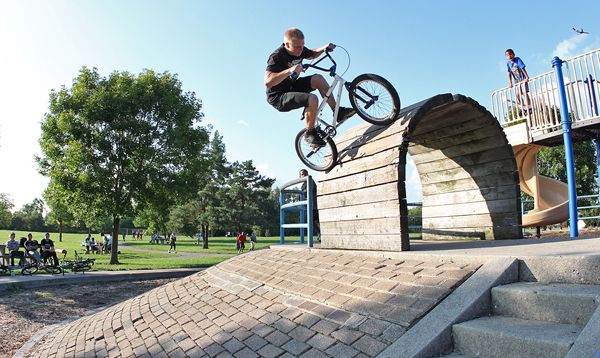 Josh and Ryan got a few moves in as well.
After that spot we ended up bumping into the Hood Antics crew and hit up a bunch of spots. We ended up riding until almost one in the morning and filmed quite a few good clips. I got lazy and didn't shoot too many photos other than the Steven Hamilton sequence I posted earlier. Here it is again. Remember to open it in a new window if it won't loop for you.

Now we're just chillin at a house who I don't know it belongs to but they all ride so it's cool. We're trying to decide where we're going to go next so check back in a few days to see what we get into.