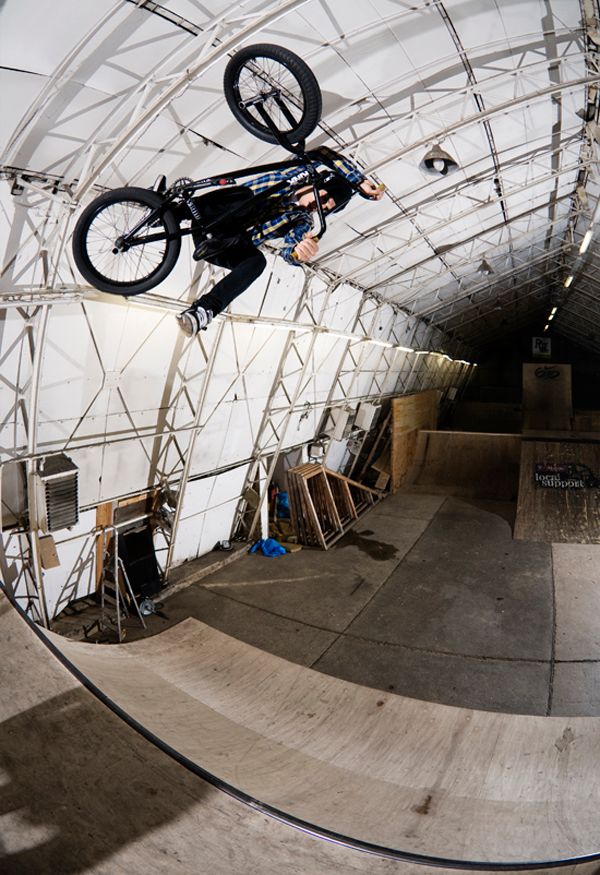 Tony Hamlin is a wildcat. That's really the first thing that comes to mind when I think of that dude. He's been killing it on his bike, and his Twitter lately. He's also been traveling a ton. Here's his bio in collaboration with Coalition. Let us know what you think in the comments!
Name: Anthony Hamlin

Nicknames: Tony
Age: 23
Location: Hamlin, NY
Sponsors: Kink Bikes, Etnies Shoes, Coalition Parts and Outlaw Boards.
Years riding: 12 or so
Favorite Coalition product? Sprocket. Light and simple.
Favorite Coalition team member? Lil Tammy seems like the dude. Yet to kick it though with the rest of the team. Soon.
Best part about living in Rochester? Good homies, Good times, fun little street set ups and a new indoor park called RASP opening to kick it in for the winter. It's also very sweet to have Kink and Blackout right in town. Pretty spoiled.
Best part about traveling everywhere else? I mostly just travel to complain in a new place but other then that meeting new people, riding new things, no concept of time or obligations and usually no worries!
Word association….
Kink – The Realiest
Etnies – The Truth
Outlaw – The Man
Twitter – The Filth
Mobile PornHub – Mobile Spankwire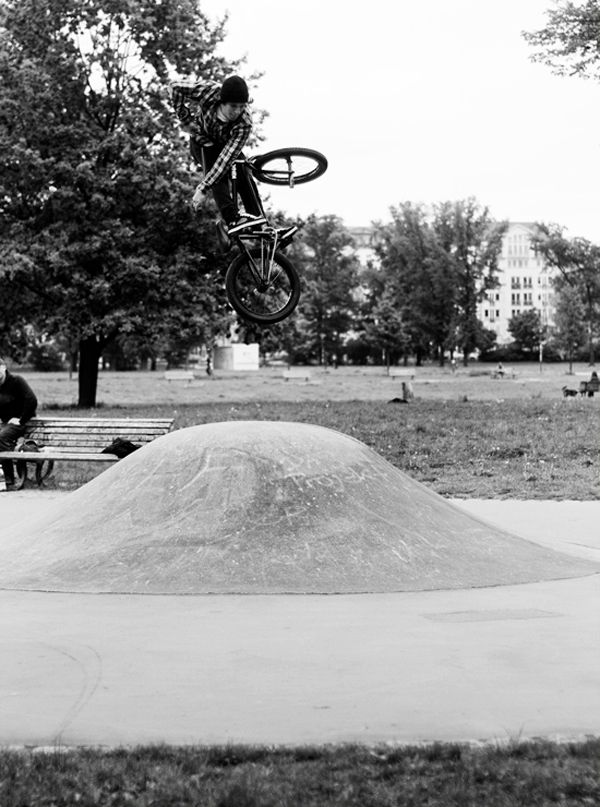 Actually, you have been tweeting pretty hard lately. Do you blame Aaron Ross?
Hahah Well on the Etnies Trip Twitter was actually just how we communicated with each other. No one verbally spoke to each other, so yeah I ODed on the tweeting. I usually try to only use it when I have something stupid to say which is always.
You have had the chance to travel a ton the last few years. What would you say your favorite trip would be if you had to?
They have all been amazing. I can't thank Kink enough for giving me the opportunity to live the dream but the Euro trip is going down as my favorite as of now.
If you could load a van with 5 people and a big budget. Who would you bring and where would you go?
Damn this is harsh. I'd go to spain or Italy because I've yet to make it to either. Darryl's an automatic draft pick because we some how always end up on the same trips. Then a mix of Etnies and Kink dudes since I've been on the road with em all a bunch and get along with everyone great.
Where are some places you have yet to go that you want to ride?
Spain, China, South America and South Africa.
Have you been filming for anything lately? Any video parts we can expect out of you?
All the Kink trips are going towards a Kink Trip video coming out this summer, Darryl's got a project of his own he's going to be working on that we've been filming for and hopefully some web shit soon.
Some of your favorite riders you look to for inspiration?
All the younger progressive street riders. It blows my mind the shit people drop on the internet now and Van Homan, Mike Aitken, Ruban, Taj and Joe Rich.
What was the scariest moment in BMX for you?
Almost having our lifes taken from us in New Zealand, Shoulder surgery or getting my dick cut open by my handle bars.
Looking back over the years, what would you say BMX has made you?
Cultured maybe? Not sure about that one. Open minded, Sore and mostly stoked!
Do you work at all?
Part time complainer full time juggalo "hes got a job. hes not a dumb putts. hes got a job scratching his nuts" – ICP "juggalo"
What makes for a good night out for you?
Beer Bongs, Pool Noodles, Ass shots, Kabob shops and ATM's
Approximately how many women does it take to satisfy one Tony Hamlin?
Pfff if only I had more dicks!
Last movie you watched, song you heard, and website you visited?
The Weathermen Underground, Black Sabbath – "Black Sabbath", weather.com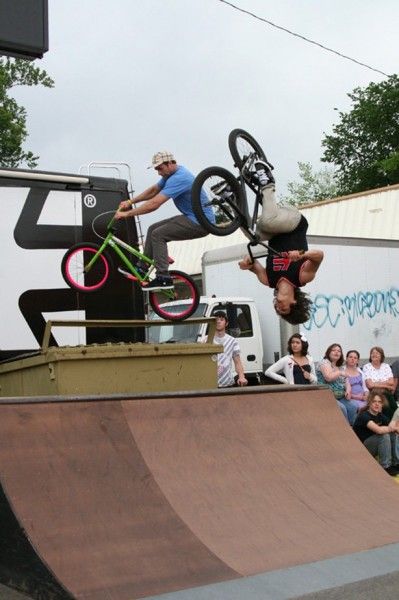 Where do you see yourself in a few years? What about later tonight?
Gayer than fuck, Markleptic and broke. motorboating a set of balls
Anything else you want to say?
God's gay. party!