Van is probably on everyone's favorite rider list at some point in time in every BMX riders time. I finally got a chance to do an interview with him and it turned out pretty much awesome. It is weird how some people you could ask a million questions and that wouldn't be enough. So this is about as much as I could give him without well, over doing it. Enjoy!
Name:

Van Homan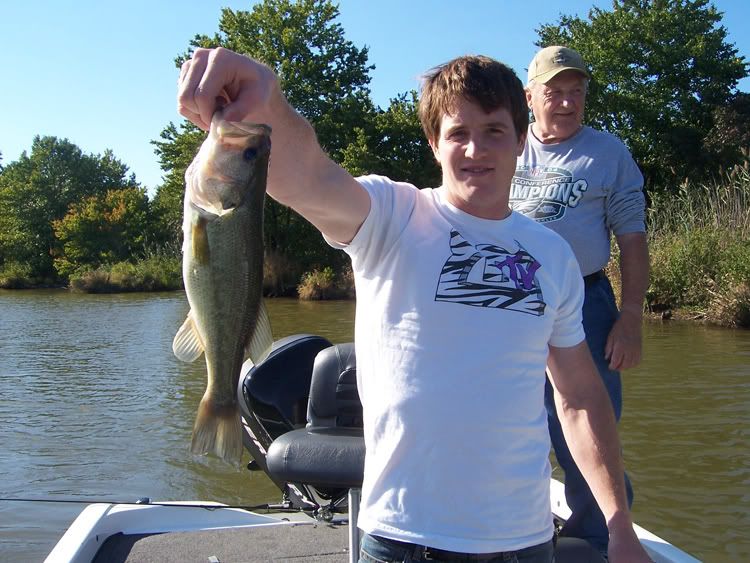 Location:

Pennsville NJ

Sponsors:

Fit Bike Co., Orchid Footwear, Duo, Little Devil and Two by Four

Years riding:

16

After all these years this would make interview number?

I have know idea. Couldn't even guess.

Lets start out with two by four which was recently featured in Ride BMX. How is business going? Id imagine it is picking up due to the weather?

Yeah things are good over here. Its everything I dreamed it could be. No one is making a ton of money but its a great vibe and it holds its own. I love having it here for the kids. It also feels great to have the team backing this whole thing up. We have been busy working on a video that should be out by Aug. Hopefully Two by Four will continue to grow so that we can take care of the employees, the team and bmx as a whole even more as time goes on.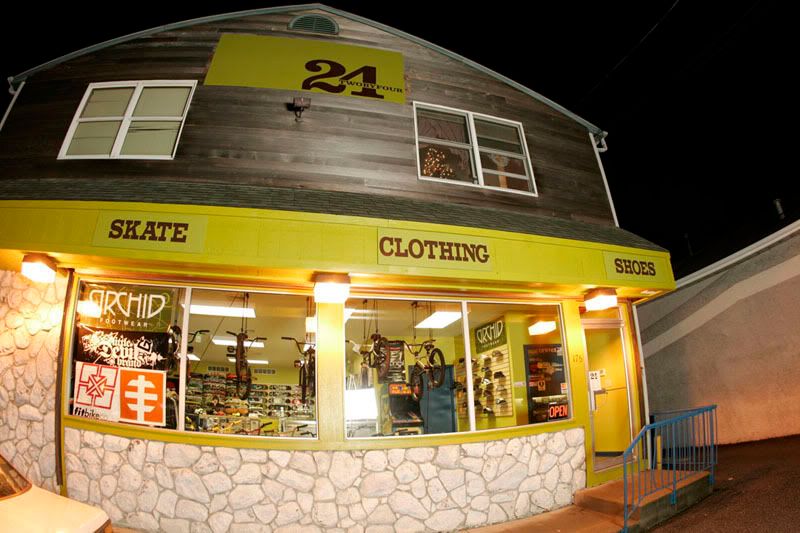 What is the hardest part about running a shop and what is something you never expected to happen when running a shop?

Being a boss sucks sometimes. My employees are my friends so when you have to take charge or correct people it feels weird. I don't love that part of it. Paper work sucks too.

Did you start the shop so you could start to "settle down" a bit or is there no slowing down planned?

I guess in a way it was but its more of a future plan I guess. I really just didn't like sitting back and just being a pro rider anymore. I wanted to be involved in another way.

Is there any big two by four news you can tell us about?

The Video in progress would be the biggest news. We have a couple other things in the works that should be announce/finished up before the end of the summer.















So the dvd is in the works. When do you expect that to drop and who all will have parts?

It should be available by Aug. Darryl Tocco, Brian Wizmerski, Garrett Byrnes, Randy Brown, Geoff Slattery, Chase Dehart and Myself should all have full parts. Cesar Monzon has been having a lot of problems with his wrist so its not looking like he is going to be able to film a full part. Our boy Cody Jennings has been on a mission lately too so he may have a full section.

What are some things you would like to accomplish with the shop in the next few years?

Just make it grow. I'm sure we will have some sort of online store at some point but I hope to always keep a local feel to it. My goals are pretty modest. I would love for me and another employee to be able to support our selves from the store. I would also like to be able to continue to due trips and what not with the team. Continue doing local events, Video Premieres and so on.

With all the work it takes to run a shop, how much time are you getting in on your bike?

I still get to ride and travel plenty thanks to Dan Palumbo, Smurf, My Wife Samantha and my parents. I couldn't do it with out you guys. Thanks.

Did you have much time to travel over the winter? Where all did you go?

I went to Dubai in December for the Dubai X-Games. That was a lot of fun. I thought my X-Games days were done. I never thought I would be getting a bronze metal at 28. Those street events are really cool. I hope they put it in the US X-Games. We went on a couple filming mission to the south. Garrett, Tocco, Randy and Myself just did a trip to Cali loosely based on riding pools. That was a lot of fun.














Now that it is warming up and everything, what do you have planned riding wise?

We are doing a small Fit trip on the east coast to film a web video. Then i'm off to Brazil for the Brazil X-Games street event. The last Two by Four trip before the video gets made will be at the end of May. I got plenty to keep me busy.

You have had the chance to ride so many place, where are are your favorite places you have been over the years?

Wow thats a hard one but I really like going down south. Raleigh NC, Tennessee, etc. Its just laid back down there.

Where are some places you haven't been that you would like to go to?

South Africa would be cool. Any place is nice if your with the right people. Just anything or any place new is cool. At the same time staying home is really good too. I love leaving for a trip but I think I like getting back home even more.

What is it like to show up in a new place and have people recognize you?

It can be a little weird but bmx is cool. People only reconize you if they ride so its not like you get random weirdos just coming up to you and giving you a hard time.

Who is your usual riding crew? Any unknown guys you think people should look out for?

I have been riding with Randy Brown, Chase Dehart and Darryl Tocco a lot lately. I ride with a lot of the locals from around the shop. Everyone just ends up here and we go pedal around. If Cody Jennings keeps up the good work he could have a really interesting part in the new video so keep an eye out for that.

If you could only do one trick or ride one spot for the rest of your life, what would it be and why?

If I could only do one trick I think I would quit. If I rode for 16 years and only learned one trick that would be pretty frustrating haha. If I only had one spot I think I would just ride my local street spots. That might wear on my bones as I got older though so I might have to pick a nice concrete park.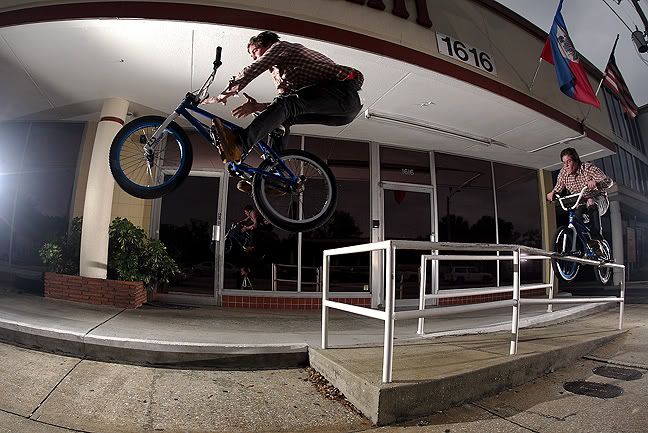 What parts do you tend to go through the most on your bike?

Cranks and Back wheels. Their was one point last year where I broke 4 sets of cranks in 3 months. Scary.

What is one trick that you cannot do for the life of you?

Nose Wheelies are really hard for me I need to buckle down and put the time in to learn them proper.

What do you think you would be doing if you never started riding?

Couldn't really guess its been such a huge part of my life. Maybe music, art, skateboarding but who knows without riding I might not even be the same person.

Out of all your video parts over the years, what is your favorite one?

Criminal Mischief or Fitlife. I was really happy with how my props interview came out too. Hard to say.

If you could, would you change anything at all about any of your past video parts?

yeah but mostly small things. A wack clip here or there. I was happy with most of the major ones over all.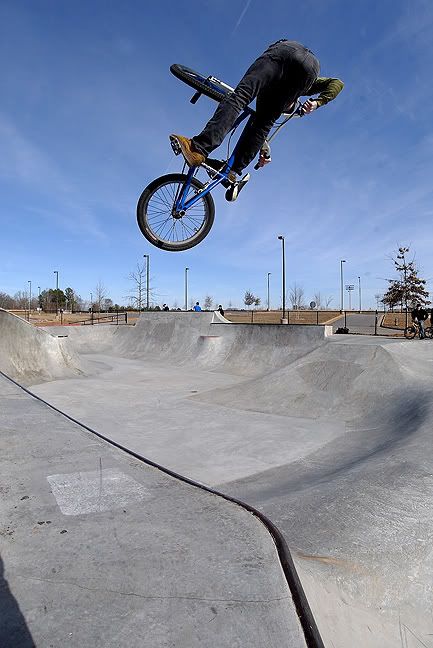 What is your best advice for kids getting into BMX?

Have fun, Travel and screw the rest.

Outside of running the shop and riding, what are you into?

My Wife Samantha, My Dog Hazel, Poker, Yuengling, Snowboarding, Skating mico minis.

You have been married for a little while now, how's that going?

Its great I love the family life. Its good to have some one to share your life with.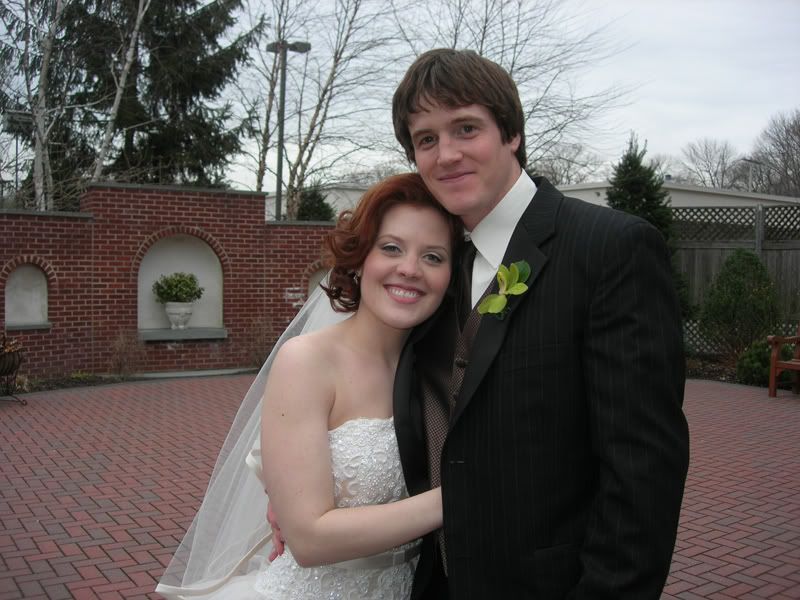 What are some of your favorite movies? (riding/non riding)

1201 was my Bmx bible growing up. Big Labowski and Mall Rats are both solid flics.

What are some of your favorite bands, any you suggest people to check out?

Screeching Weasels, Dead Milkmen, Ryan Adams.

What are some of your favorite websites?

I hate the internet. Its evil but you can't help but be a part of it.

If you could spend the day with anybody, alive or dead, who would it be and why?

My wife Samantha

If you won the lottery, what would you do with the money?

Pay off my house and live the same way I do now.

Who or what are the biggest influences on your life?

My Parents for sure.

What are some things you are excited about right now?

Getting to the end of this interview haha, Two by Four video

*note: Van said he was kidding, but honestly I think I had too many questions haha*

Who are you going to vote for on the coming election?

I don't vote. I don't pay enough attention to politics to make a valid choice. Maybe I should pay more attention but…I don't so I don't vote.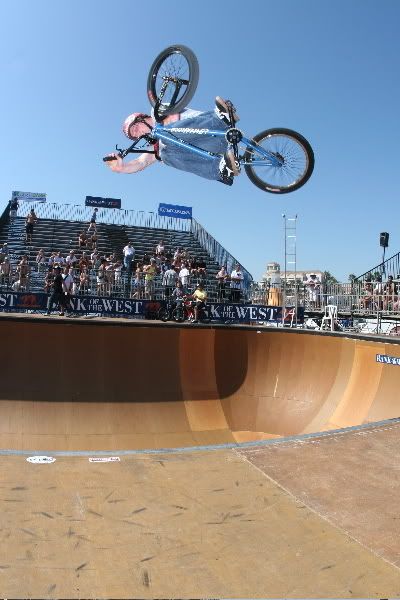 If you could be sponsored by any company that has nothing to do with BMX, what would it be and why?

Wawa and Yuengling. I don't think you need to ask why.

What is something you wish you had more of in your life?

Places to ride, Money, Time. I'm not complaining about any of the above but I wouldn't complain if I had more of that stuff either.

What is something you wish you had less of in your life?

Flat Tires, Drama. I don't have much drama because I do my best to avoid it but I sure hate when drama finds me.

What is one thing about yourself that nobody really knows?

My first bike was a Peregrine Performer until I traded it for a Mongoose.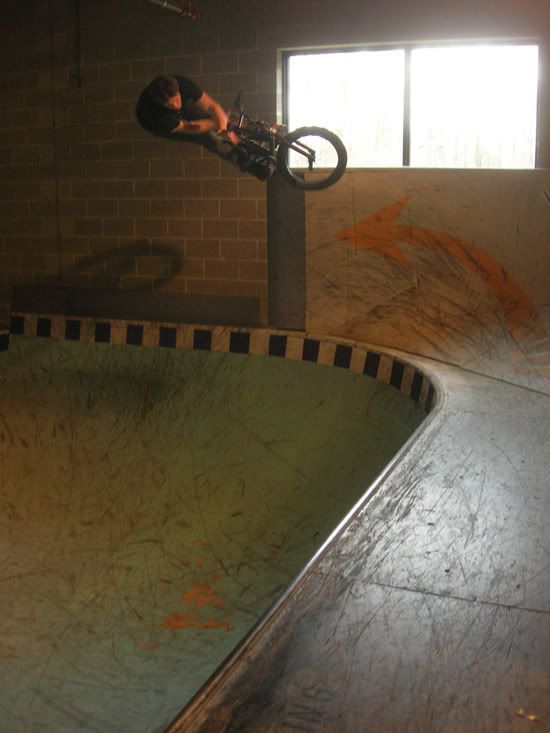 If you could change anything about BMX, what would it be and why?

I like to see people make more of a point to support bmx. Support the companies and the people that are giving back to bmx in some way.

Do you have any shout outs or thanks?

Samantha, My Parents, Robo, Derek Adams, Steve Buddendeck, Cory Muth, Dan Palumbo, Smurf, The entire Two by Four team, Everyone that buys stuff to help support Two by Four and keep our doors open, all my friends and anyone who has helped me out in anyway. Sorry for anyone and everyone I forgot.