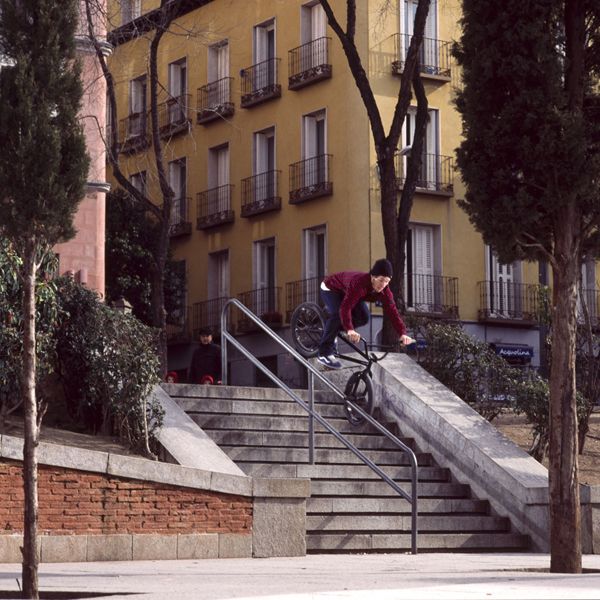 Another day, another collaboration Bio! Ben Green is the dude behind keeping the Coalition U.K team together. Besides being a real talented rider, he's also real dialed behind the lens. Check out what he has to say, some photos and videos, and then leave your thoughts in the comments!
Name: Ben Green

Nicknames: B
Age: 23
Location: South London
Sponsors: Coalition
Years riding: 12
Favourite Coalition product? The new front hub
Favourite Coalition team member?
I'm psyched on all the team so can't really choose one.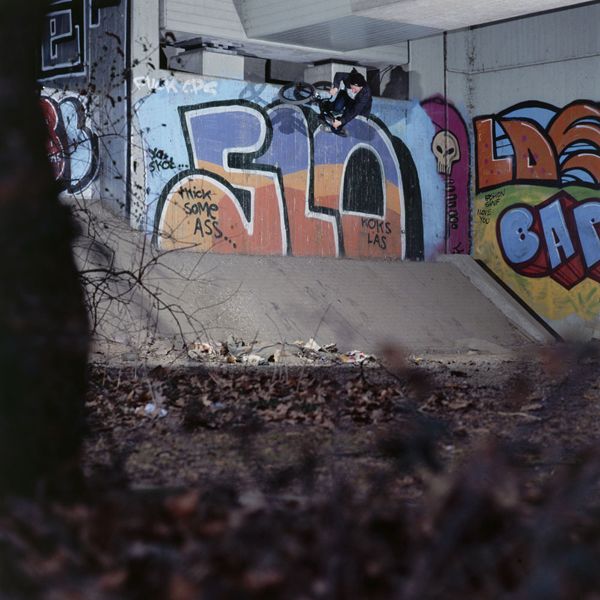 What's it like being the UK Team Manager, what jobs does that consist of?
It's a pretty fun job really, I just make sure all the team have all the products they need, organise trips and film / photograph all the guys. They are all really easy to work with and there's no ego's onboard so every time we go out riding it makes for a good time. Also, Vinne Main is probably the funniest person I've met and will have me laughing all day.
What's the best part about living in the U.K?
English tea.
What's the best part about going everywhere else?
You never quite know what your gonna find.
If you could load up a van with 5 people and a big budget, who would you bring and where would you go?
The first thing I would do is buy some bling rims for the van, get a new sound system put in and grab a load of Haribo. Then I'ld get hold of Dan Paley, James Reynolds, Vinnie Main, Greg Parfitt & Mike King and go on a sick trip around Eastern Europe. I went to Bosnia and Romania a few years back and although they were run down and a bit ghetto the street looked amazing.
You have been involved with a lot of edits through FFWD the last few years. What's that crew all about, and do you have anything coming through with them anytime soon?
Mike King runs the show and asked me a few years back if I would like to be apart of it. He does the majority of the work and there are a few other people like me who help out a little. It's pretty chilled out really, I just do the occasional bit of blogging and make a few FFWD exclusive edits when I get time.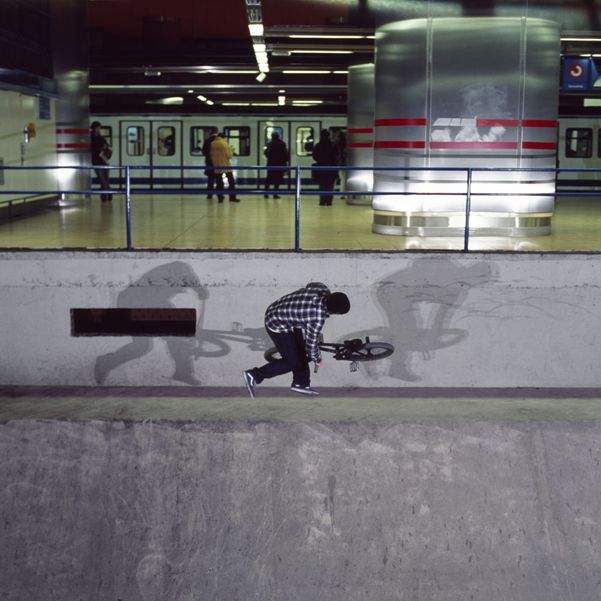 Have you been working on any video parts or anything like that these days?
I'm currently filming a web video-series / limited edition DVD with the UK Coalition team. All of the guys are putting in some serious work and the footage is looking fresh so it should make for a good watch.
You have a pretty dialled camera setup yourself, right? Care to tell us a little about it?
I'm currently filming on a Canon 5Dmk2 with a few different lenses. This camera has changed the way I'm filming. The control you get over the DOF with the interchangeable lenses really makes you think about shots composition a lot more and the time saved by the overall workflow is amazing. Don't get me wrong, I still love the look of a VX1000 but this camera is incredible.
Some of your favourite riders you look to for inspiration?
Joss Fenn, Boiski, Gav Shortall etc
What was the scariest moment in BMX for you?
I broke my hand real bad a few years back and the Doctor told me it was touch and go as to wether I would loose some fingers.
Looking back over all the years, what would you say BMX has made you?
It sounds cliche but it's made me who I am today. I think along with music, BMX has been my biggest motivation and has made me a lot more appreciative and happy as a person.
What makes for a good night out for you?
Friends, money, beer, good food, girls & maybe some ice cream.
Approximately how many women does it take to satisfy one Ben Green?
Only one but if two came along I wouldn't say no.
Last movie you watched, song you heard, and website you visited?
Step Brothers / Wiley – Daddy's Little Girl / ffwdbmx.com
Where do you see yourself in a few years? What about later tonight?
Hopefully doing what I'm lucky enough to do now, ride, film & travelling loads. I'm going riding in Crawley later, maybe get a few clips weather permitting.
Anything else you want to say?
Thanks to everyone who's helped me out along the way I truly appreciate it. Also a big shout out the Coalition Team!