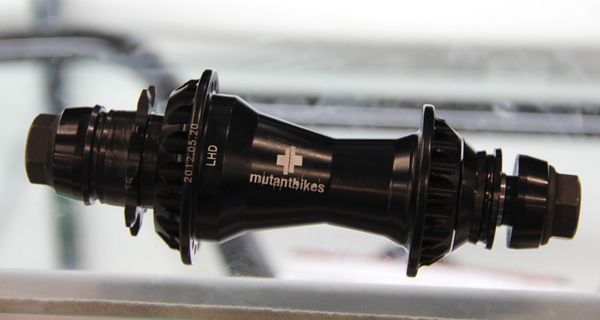 Next up on the list of booths to check out was Mutant Bikes. Mutant is a new brand for QBMX and it's good finally seeing the brand being available in the U.S after all of the hard work Nuno has been putting in for years. Let's take a look at what was on display…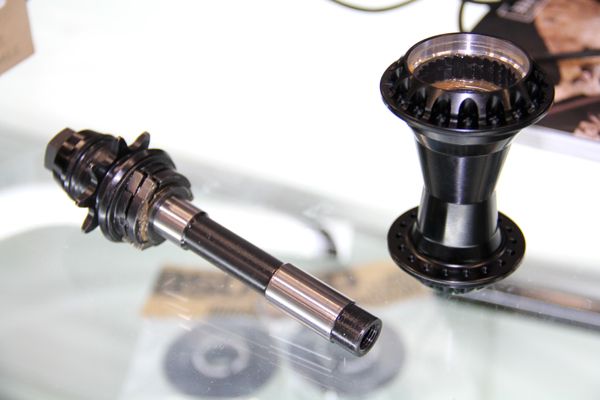 The new Owl hubs are available now. These hubs are designed to run on a sliding female axle and have flanges that help protect the spokes from wearing on grinds. These hubs are really easy to pull apart and maintain and the overall design is good. Definitely one to check out.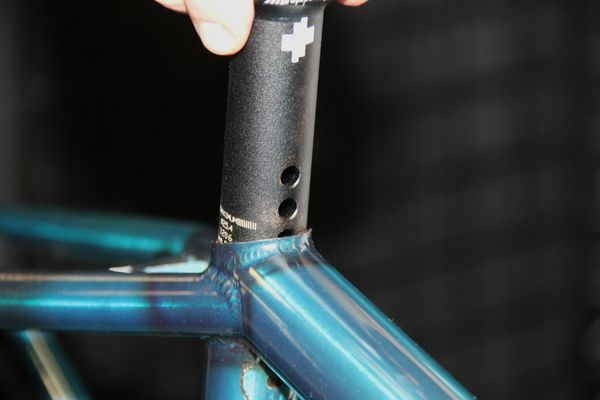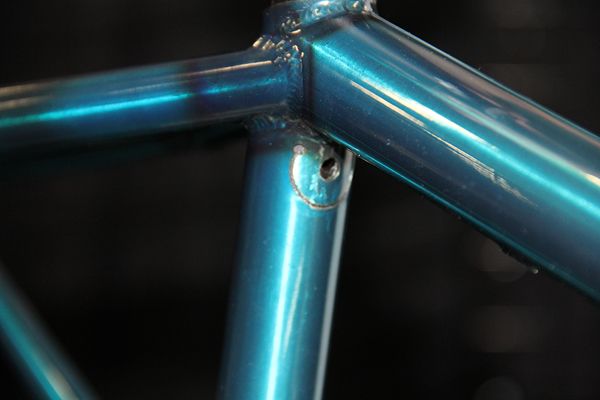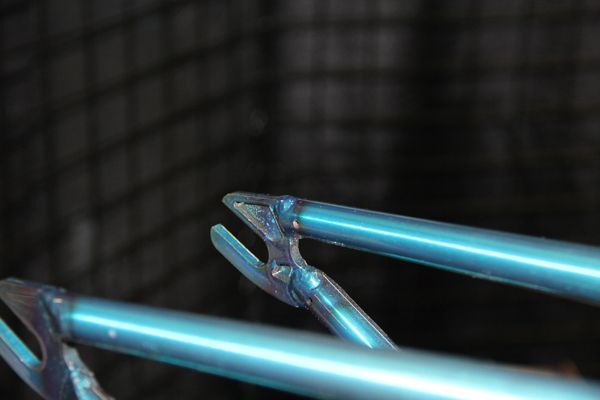 The Corvo frame from Mutant bikes became available not too long ago. This frame has top and down tube gussets, the unique integrated seat post clamp that runs a bolt through the seat tube and the clean drop outs. All frames come with a Mutant bikes seat post so you don't have to try and drill out your own.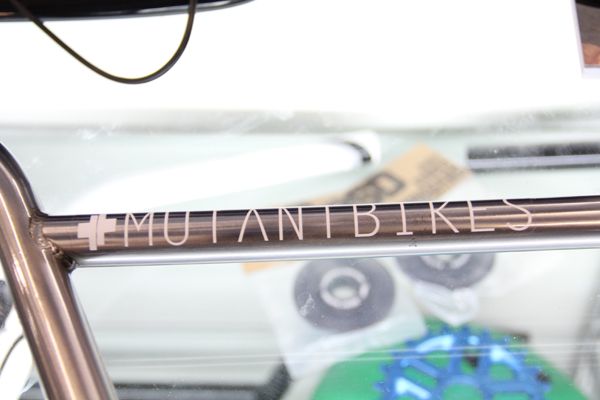 The Corvo bars to go with the Corvo frame! Clean.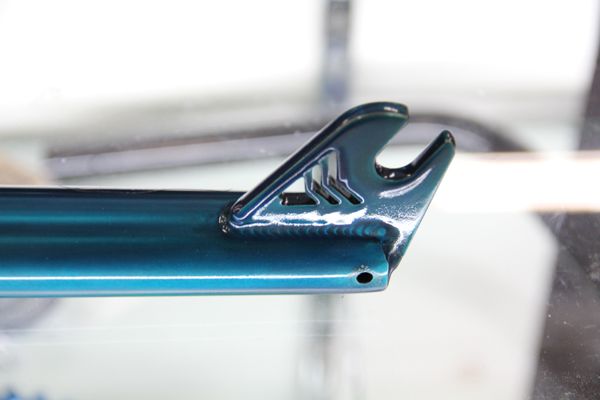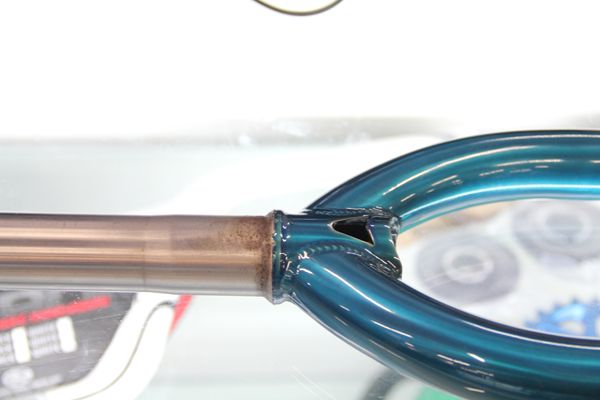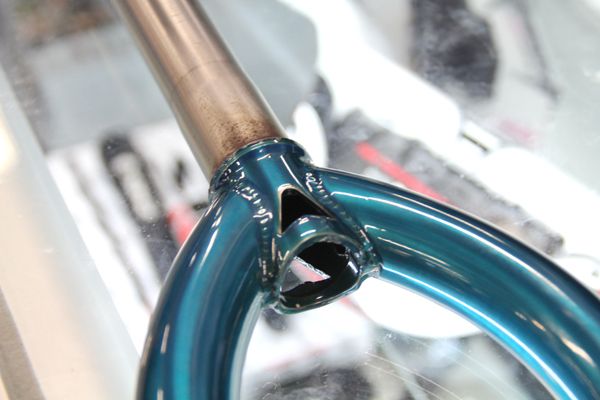 The Lobo fork. These have small dropouts with plenty of peg room, a one-piece steerer tube with a built in headset race with laser cut outs on the drop outs and at the bottom of the steerer tube for a cool look and additional weight savings.
That wraps up what Mutant Bikes had on display during Frostbike. You can find out more the brand and their products by visiting their website — MutantBikes.com. If you're looking to pick up any of this product, have your local shop here in the U.S hit up QBMX to get you taken care of.