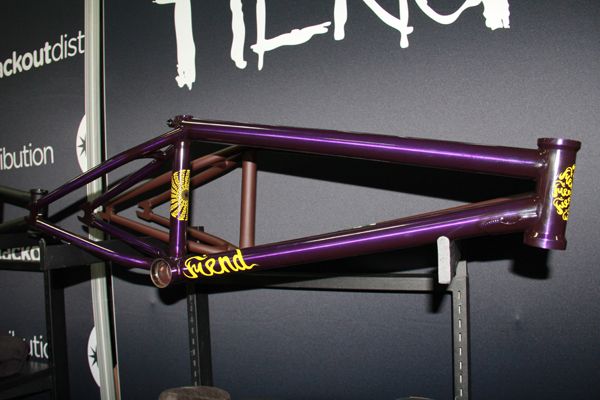 Next up on the list of booths to check out at Interbike 2015, the Fiend booth! Cruising through we got a look at their latest frames and parts they're working on. They always keep a clean and simple line without a lot of frills and extras and we're always stoked on that. So, let's get into this!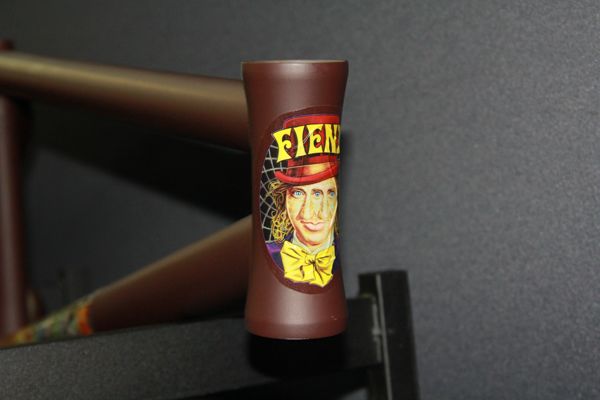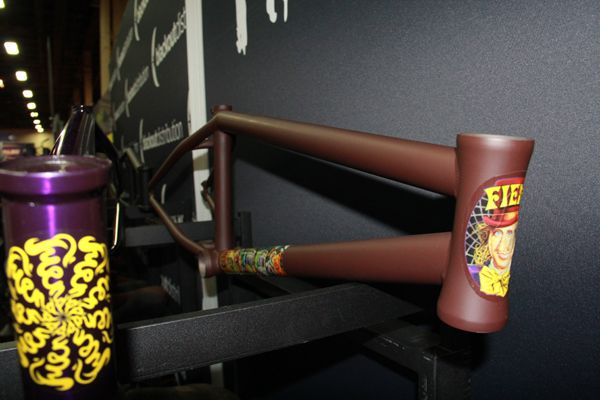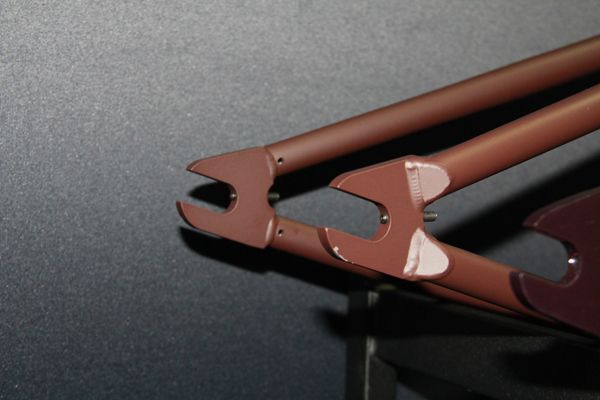 The new Charlie and the Chocolate Factory themed colorway for JJ Palmere's frame looks so rad.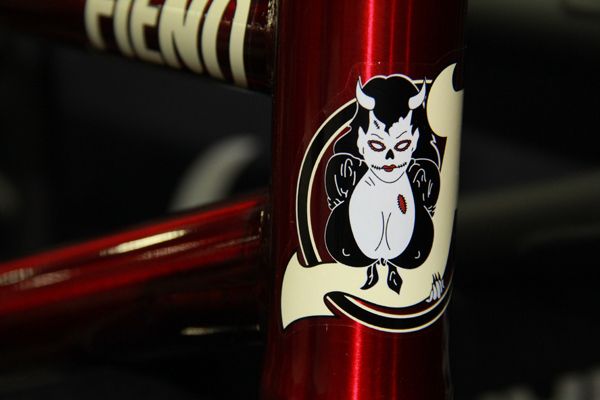 Garrett Reynolds signature frame.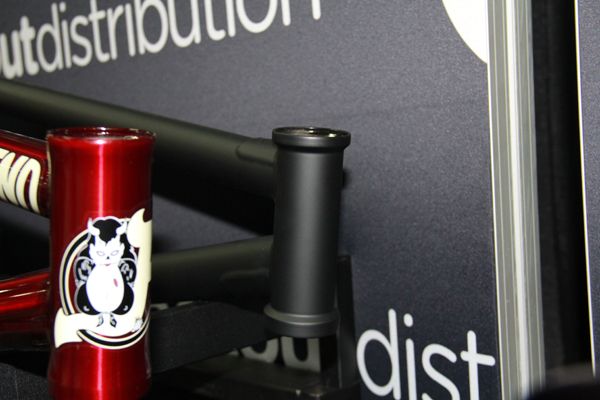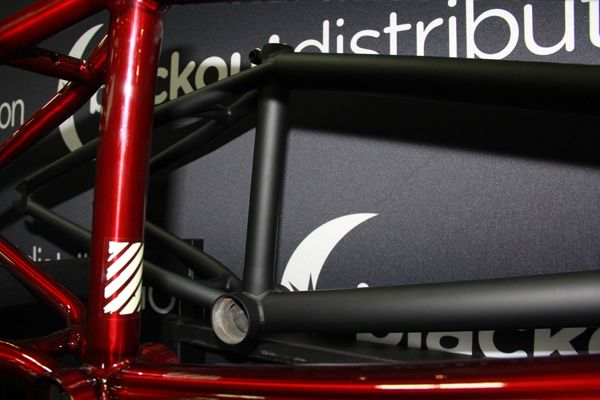 The Ty Morrow signature Morrow V2 frame without graphics.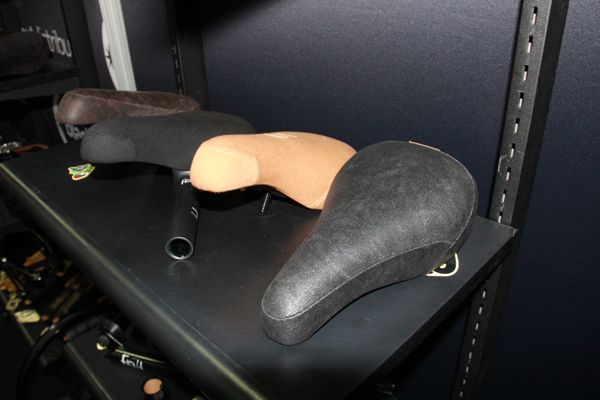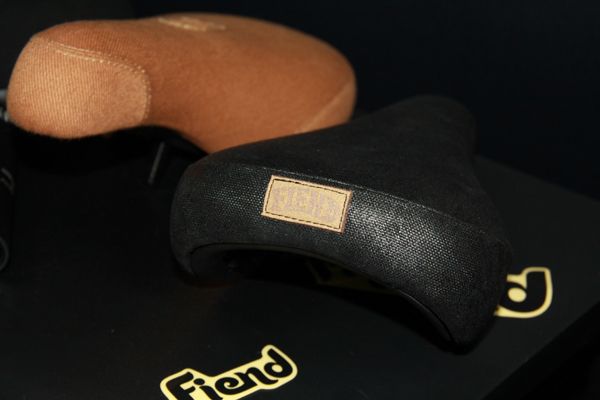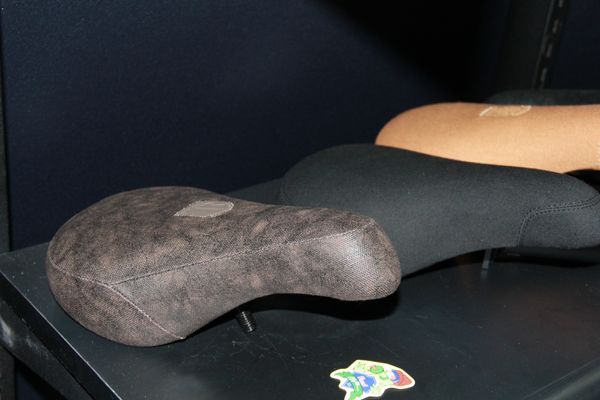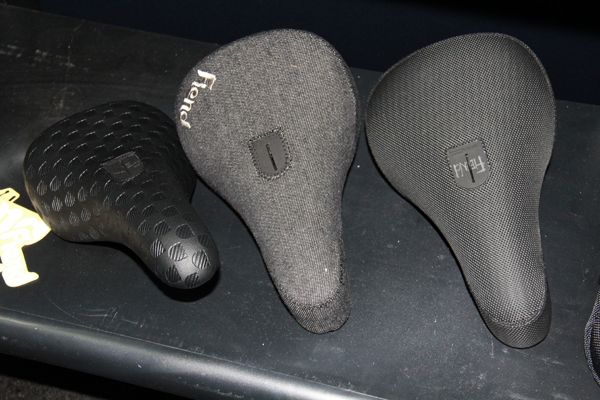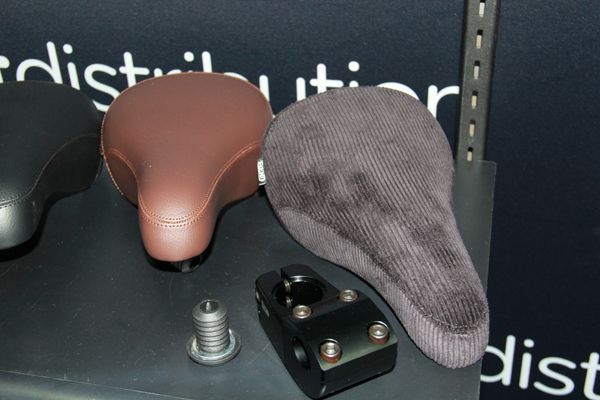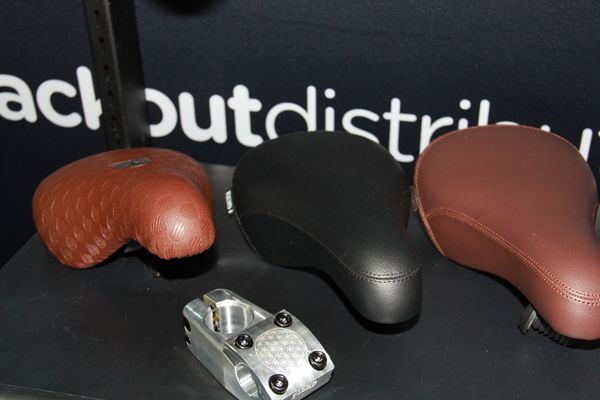 Seats in Tripod and Pivotal versions. The new Ty Morrow Corduroy seat is out now and that looks so good.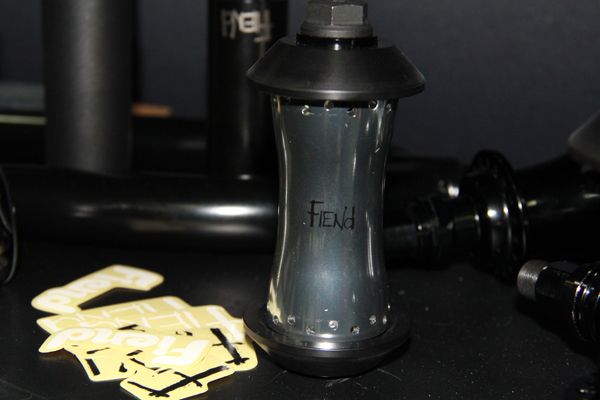 The new flangless front hub comes stock with hub guards on both sides. The hub with flanges doesn't come with guards, but they do have the guards that fit with them.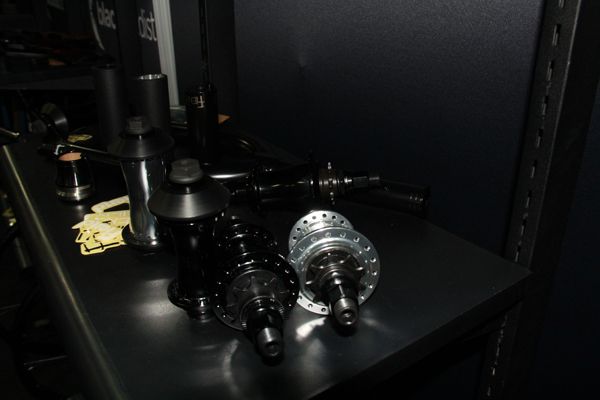 The Cab freecoaster that is available now.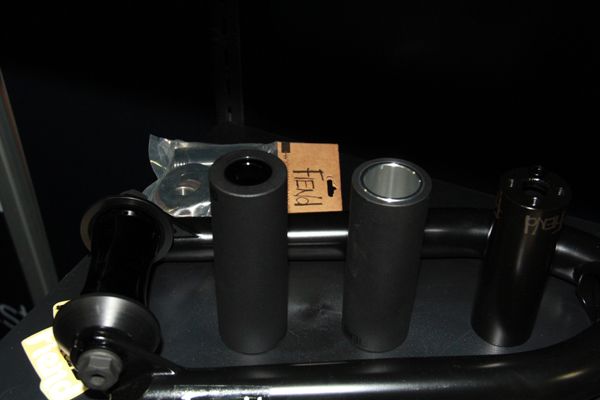 The Belmot and Belmont PC peg for the guys looking to grind.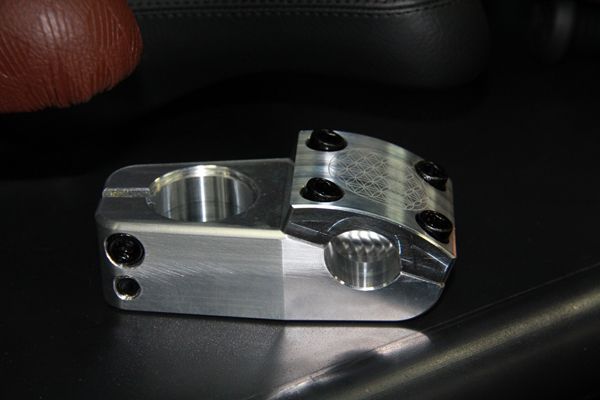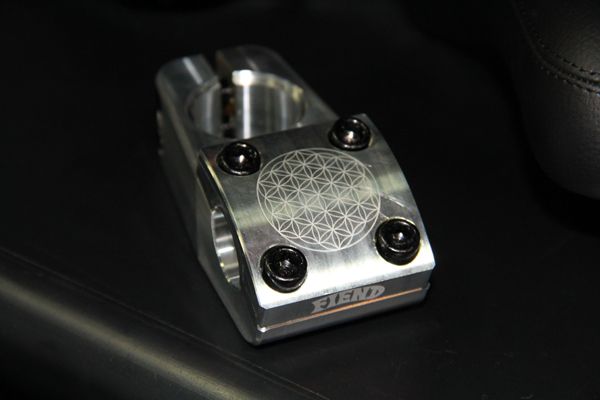 Here's a look at a new stem that Fiend are working on. Really digging that top plate graphic.
The retro style sprockets have definitely made a solid comeback. Here's a look at a new one that Fiend will have available soon.
The Fiend "FND" sprocket.
Bars and grips.
That wraps up the Fiend booth at Interbike 2015! If you have any questions, just let us know in the comments!
Want to see more from Interbike 2015? Check this out — Interbike 2015