So, the weekend came and went pretty quick. My 4 day trip to Chicago was filled with tornados, monsoons, BMX, parties, laughs, and in general good times. I really don't get too overly blown away by contests since it's a lot of the same tricks and expected runs from the guys, but it's a real good excuse to go see everyone and just get some chill time from life and do something different. Here's about 100 photos from the Dew Tour Nike 6.0 BMX Open… Enjoy!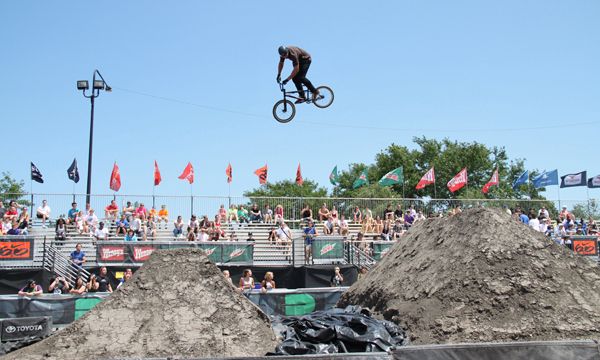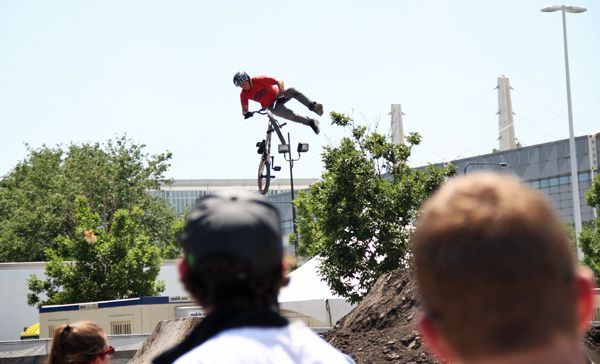 Gary Young killed it all weekend.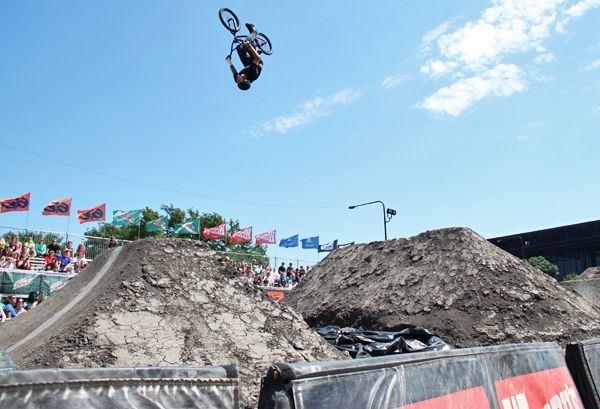 Backflips were about as common as hot girls…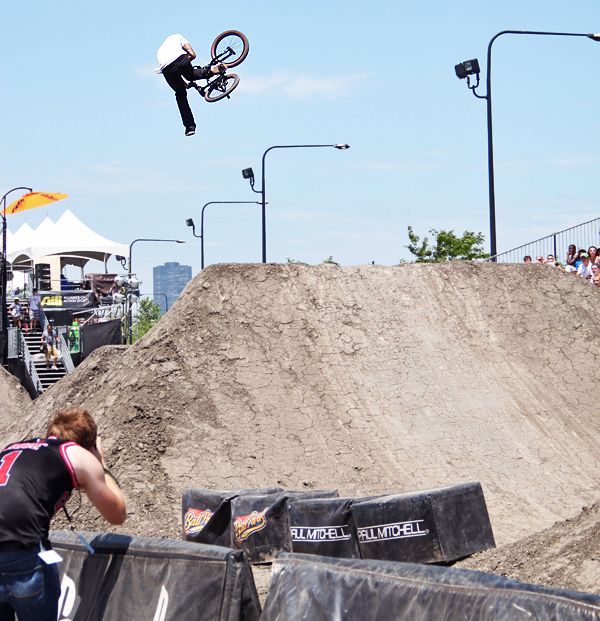 Two signature tricks out of two killer dudes. Corey Bohan and his 360 1 foot table, and Chris Doyle with his 360 turndown.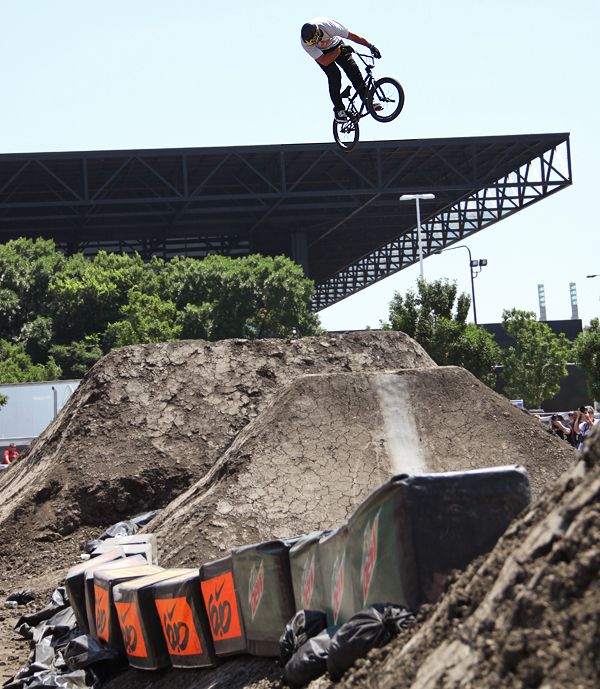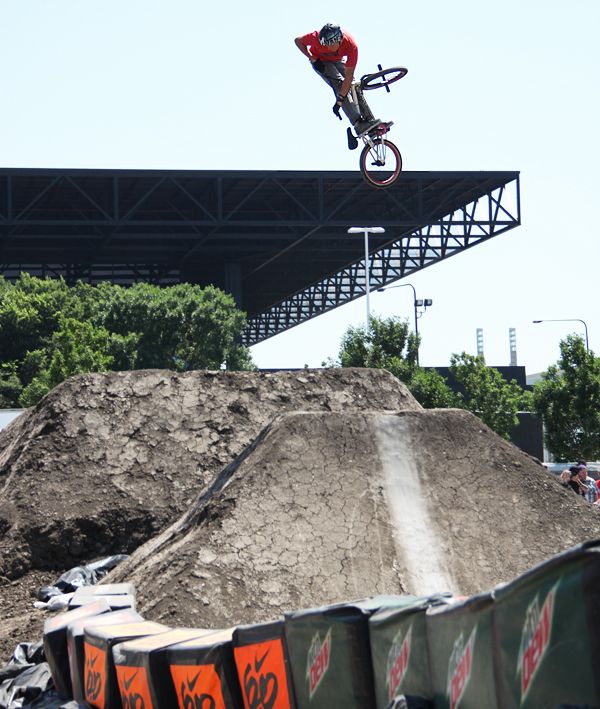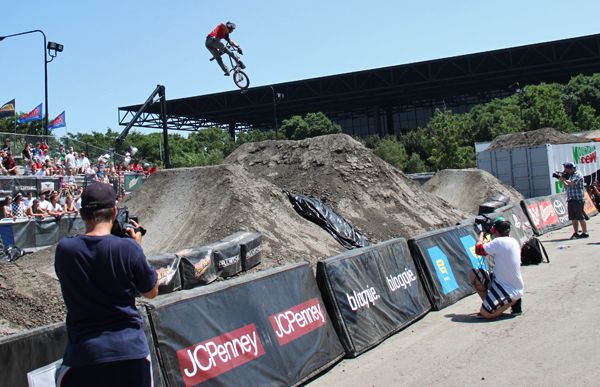 Two more rad Gary Young photos. The second is pretty rad because it has Navaz, Kosman, and Carlson all in the photo as well.
Same tricks from Corey and Chris as above… Different angles.

Big Daddy was asked to do commentating for I think ESPN. Needless to say he was hilarious, and too A.D.D. The camera girl spent more time trying to get him to look at the camera when he talked than she did actually filming. It was too good.

No hand backflips

Micah is going to be doing a bunch of work for ESPN commentating now… I'm real psyched about that.

Dennis getting his fun.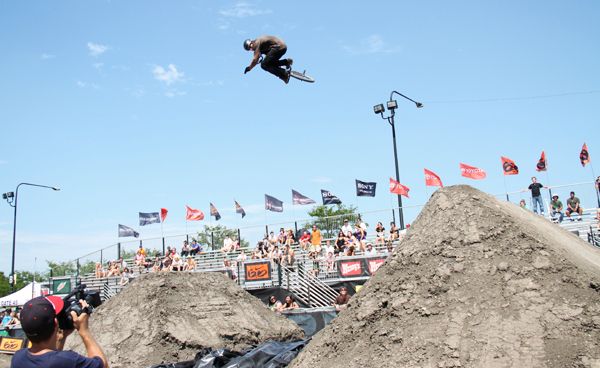 Cannonball Barspin out of Dennis?

Kevin Porter made the tour for the year. Expect to see more ridiculous tricks like this no foot, switch handed hand crankflip.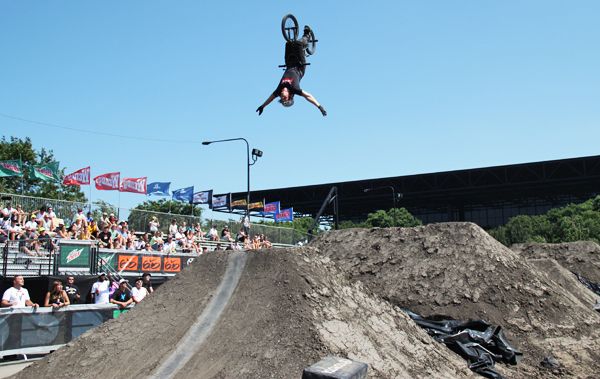 Anthony Napolitan takes them hands off..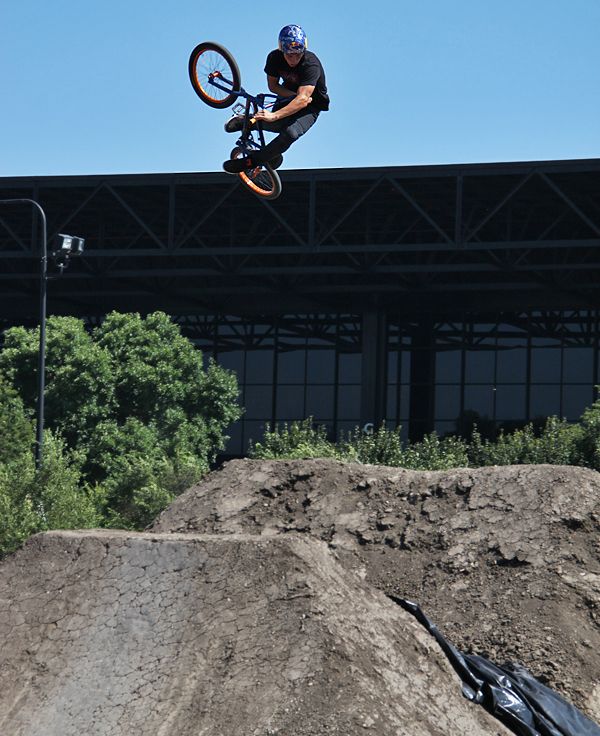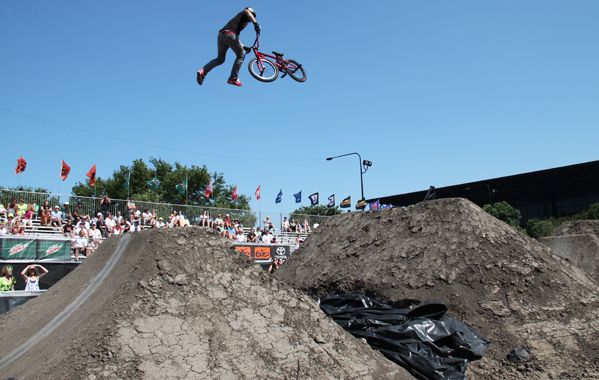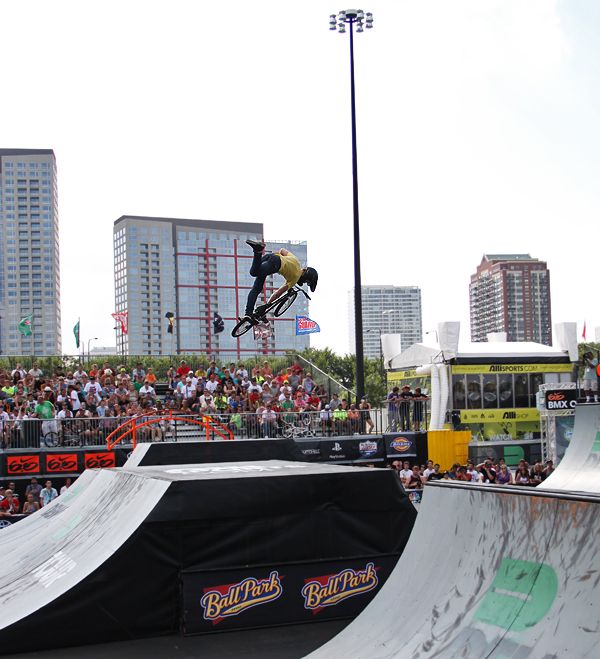 Morgan Wade HAULS ass. This invert was beastly.

Drew Bezanson was riding on a separated shoulder, on top of his already destroyed shoulder. Expect surgery for this guy soon.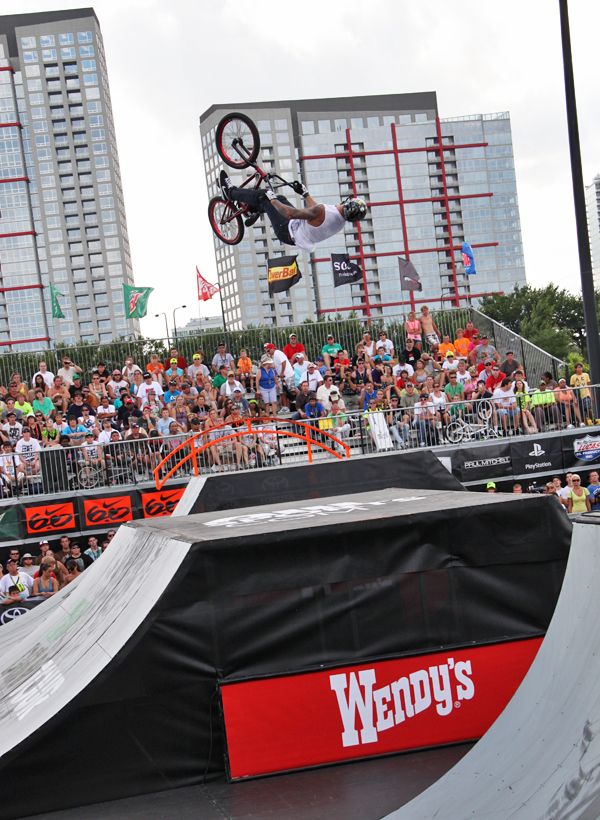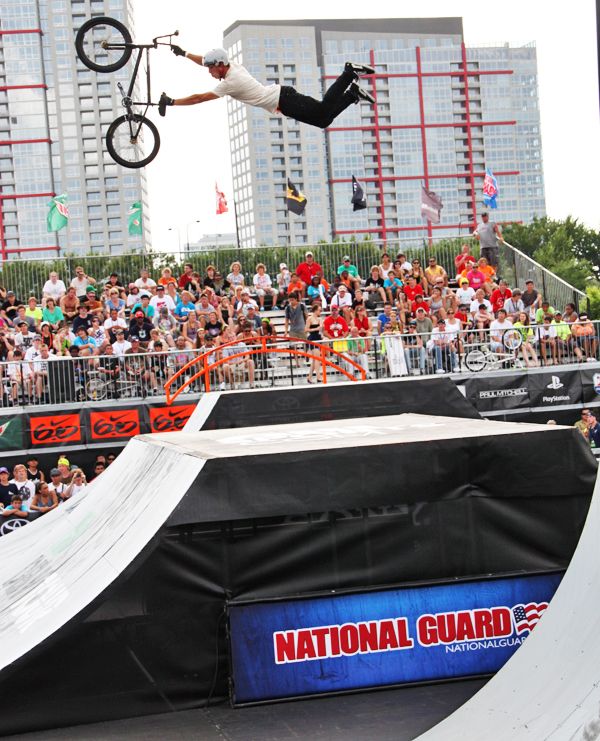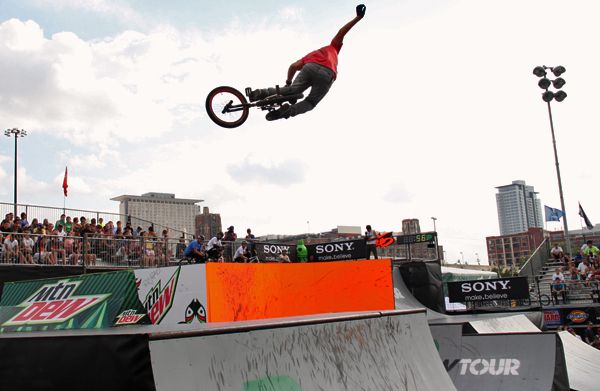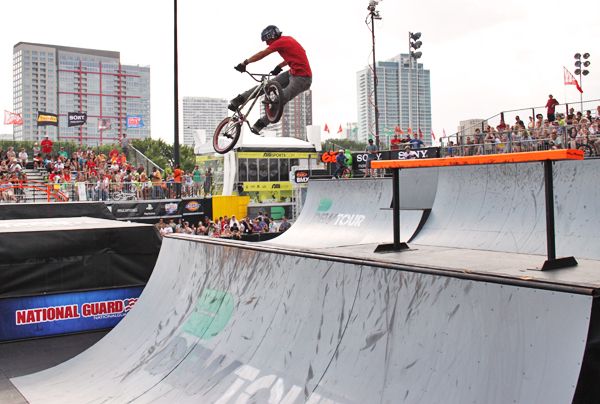 In my opinion, I think Gary should have got way better than 7th. He killed the park…

Ben Wallace has been bumped up to one of my favorite riders to watch ride. He's sooo damn good.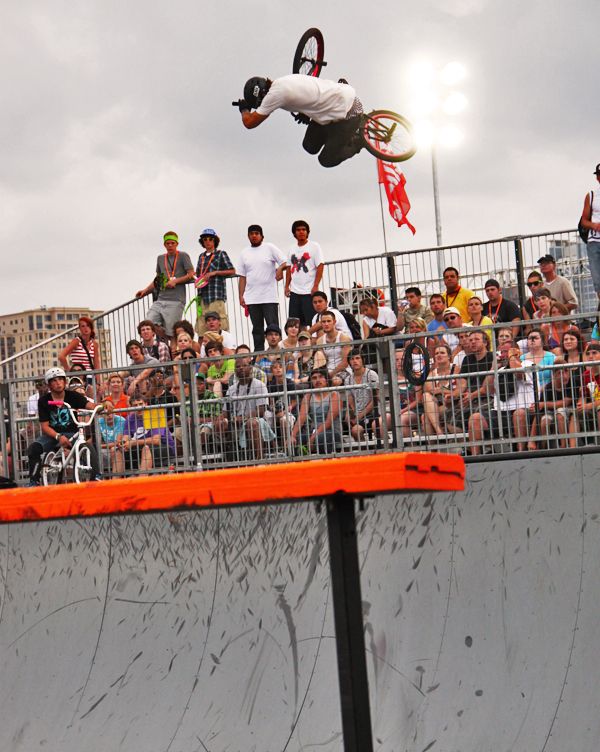 Can't get enough Gary…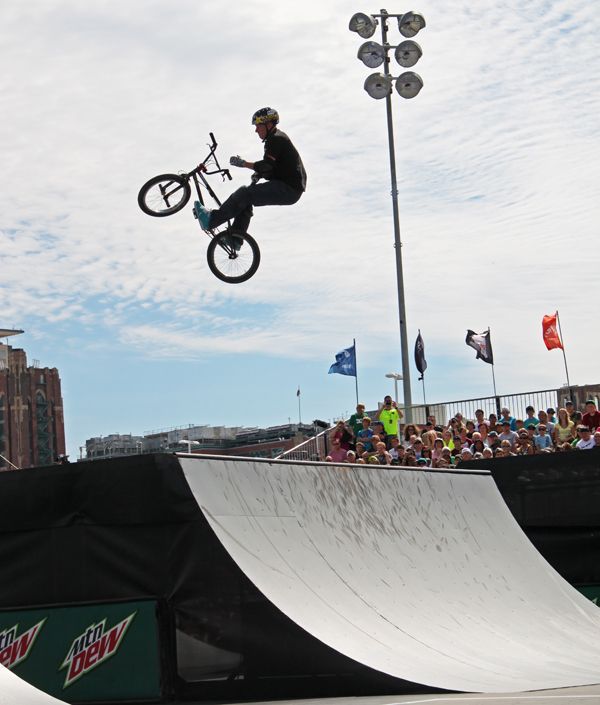 Ryan Nyquist is a bar spinning machine and I'm completely cool with it.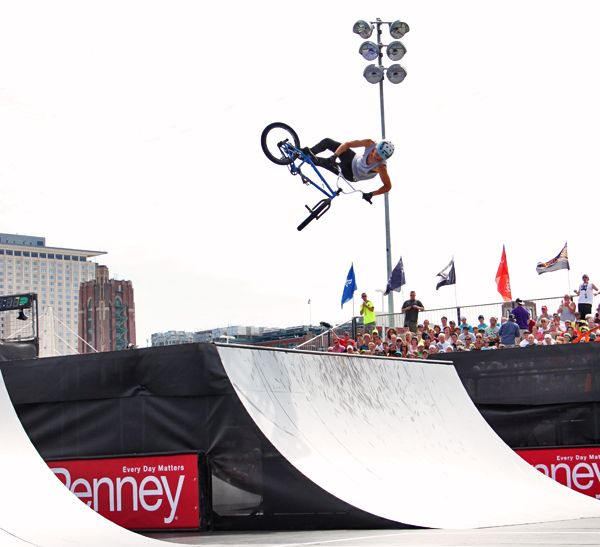 Mark Webb with his decade to 360. That's a WILD trick.

Dave Mirra blasting a 540 and flip whip out way high.

Dave didn't take the hands off, but that's a big 360 backflip.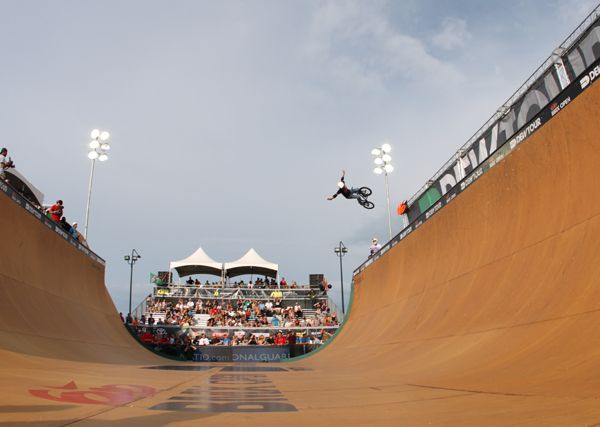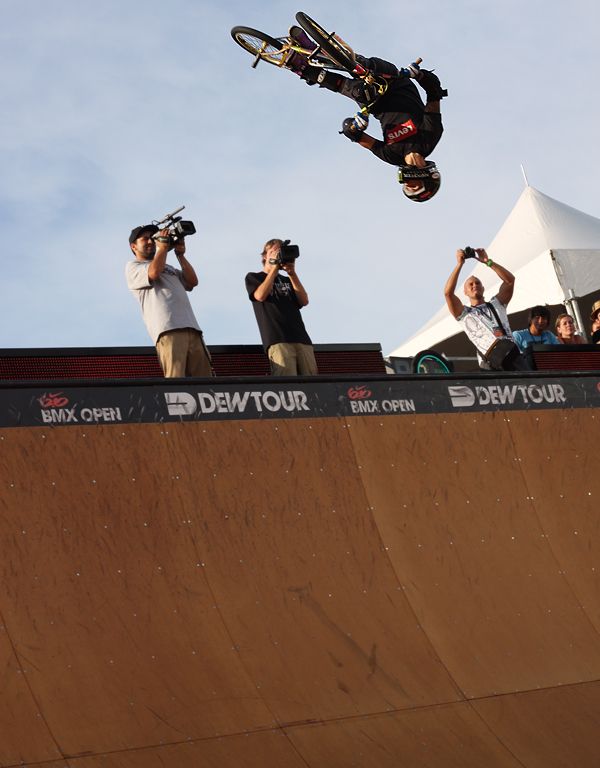 I didn't end up shooting much vert. With security telling me I couldn't shoot photos or let me into good spots to shoot from, I had to sneak around a bit just to get these.

Navaz getting some shots.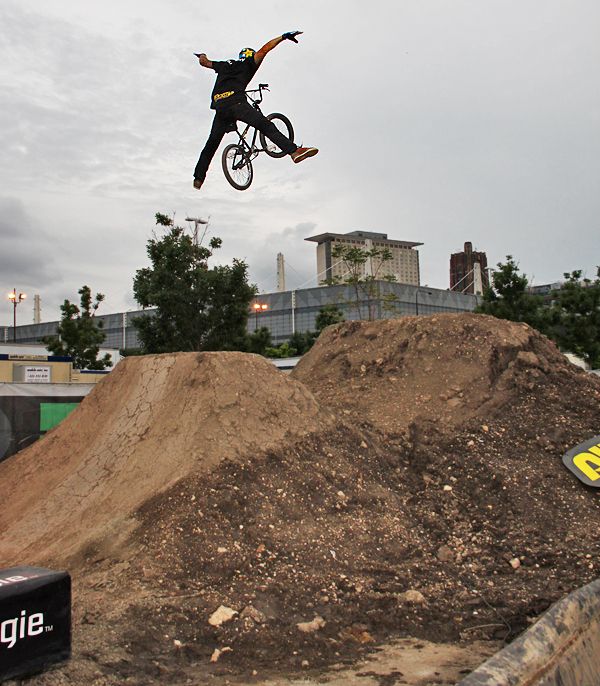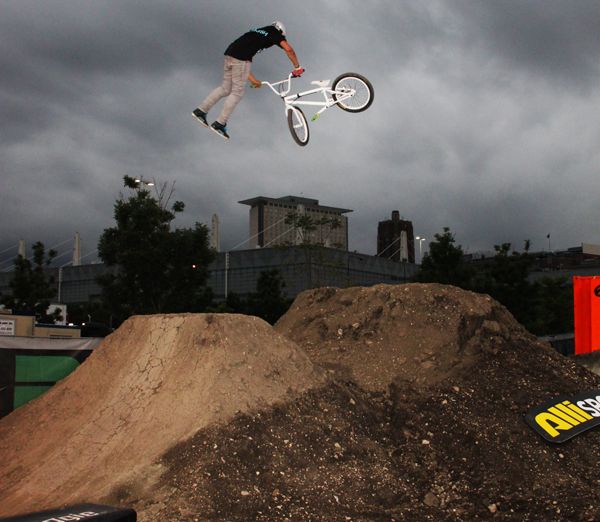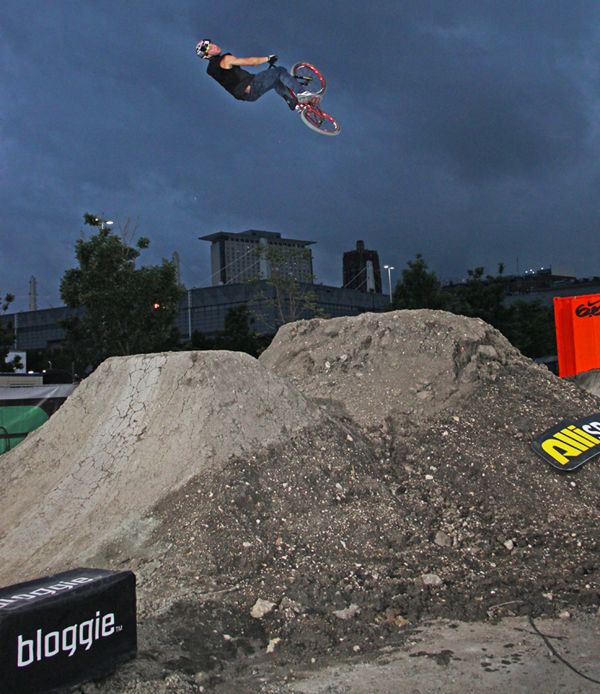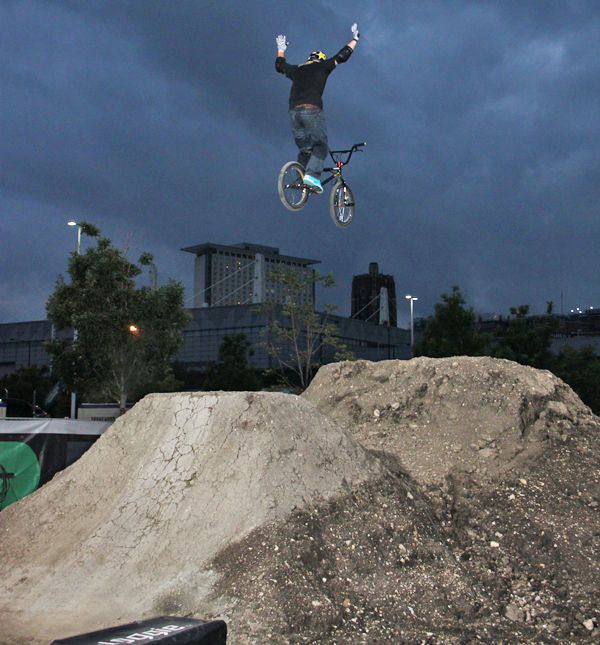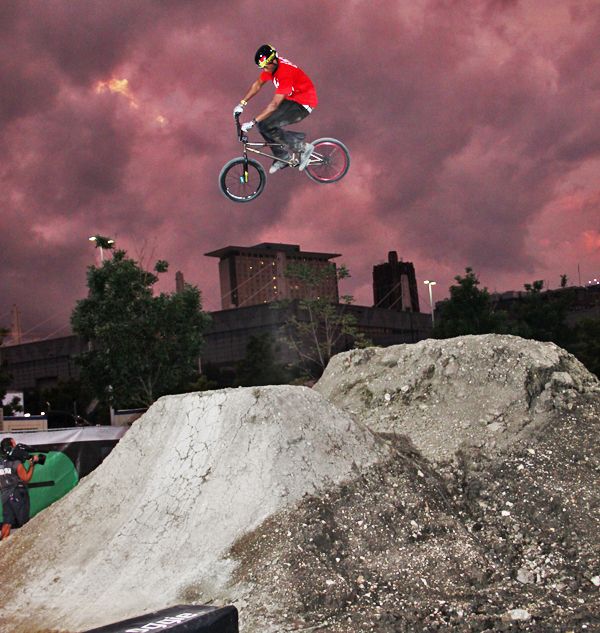 Towards the end of the dirt finals, the sky got a bunch of red in it. THese photos have been touched up a bit but there was definitely a lot of red.
So that's it. That's all I got that I felt was post-able. Hope you enjoyed the photos. Let me know what you think in the comments!