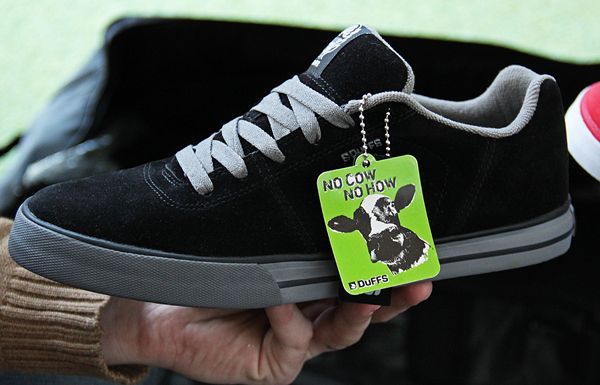 I think, for me personally, getting a look at the new DuFFS stuff is one of the bigger highlights of Frostbike for me. I blame Brian Osborne for my increasing interest in shoes the last few years. Brian was on hand to tempt me with a whole bunch of fresh shoes, including Kevin Porter's signature model (above). Let's take a look at what DuFFs has to offer…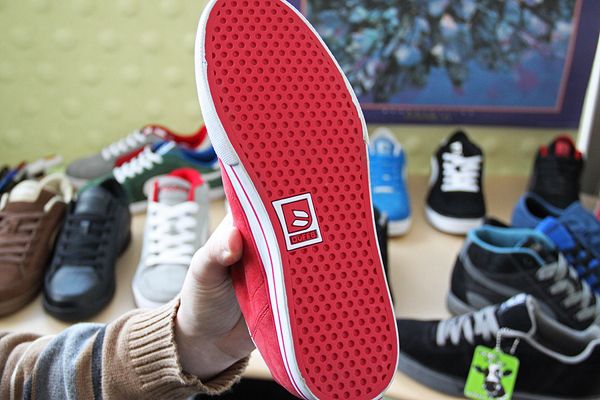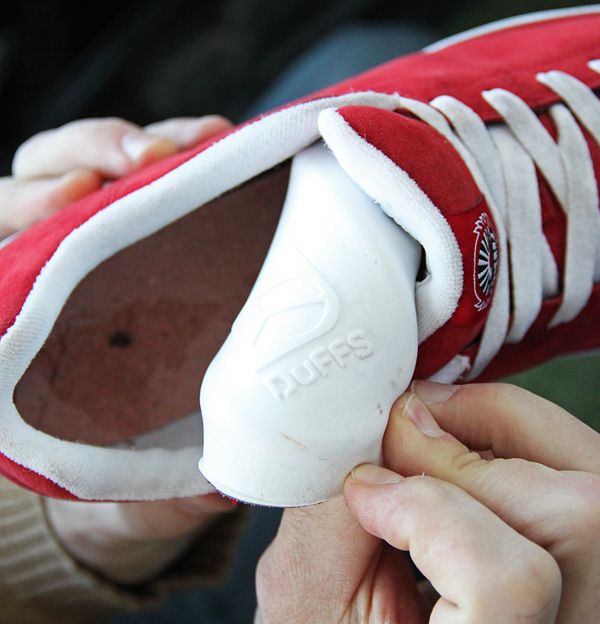 Kevin Porter's shoe, The Tierra, is about as vegan as he is. This Vulcanized shoe is made from an all synthetic upper, with a Vulcanized outsole, and a real comfy PU insole. The Tierra logo on the tongue, then a real grippy bottom with DuFFs logos on the side, heel and bottom and on the insole. Available in red and black. These should be available real soon. You might want to get some or Kevin will sick his dogs Zazzer and Tetris on you.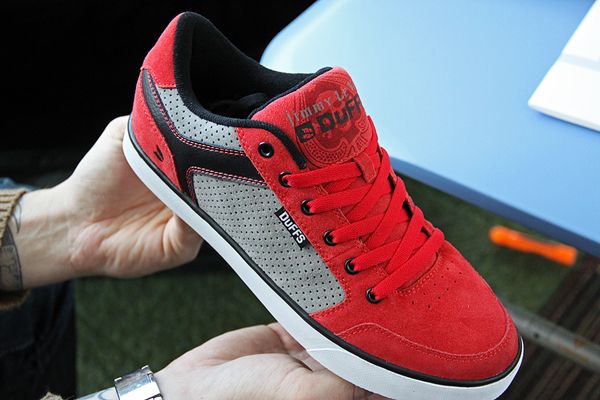 The man, the myth, the unkillable – Jimmy LeVan's signature shoe saw a few changes for the new year. The red grey color as seen has a perforated suede body with a vulcanized style cupsole, and a super grippy pattern. The Forge is also available in black and yellow, black and yellow, black and ye… fuck, and a kelly green and grey color.
Imagine trying to get all this info with Brian doing his Jimmy impression. Not easy.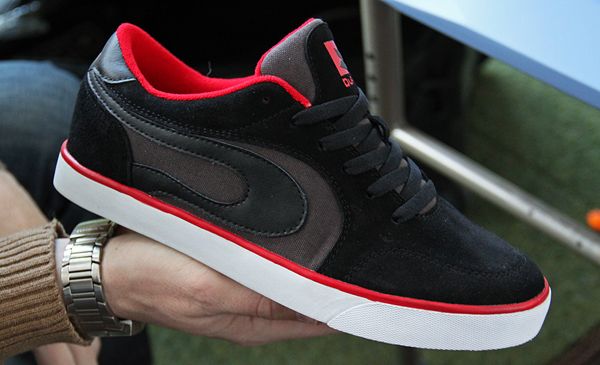 The Swerve. Also available in black/white, grey/yellow and royal/grey.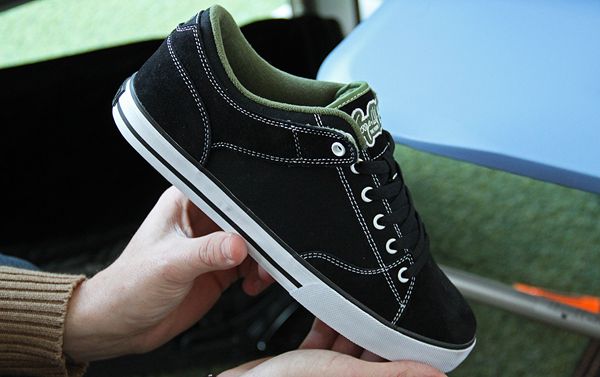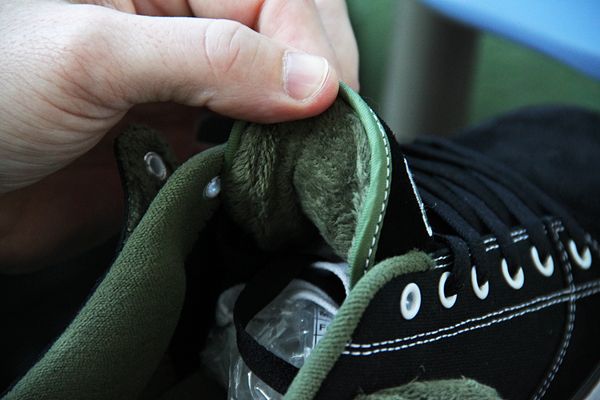 The Pedro lo. I didn't try these on, but I can already tell you they are comfy. I mean they have shag carpeting in them!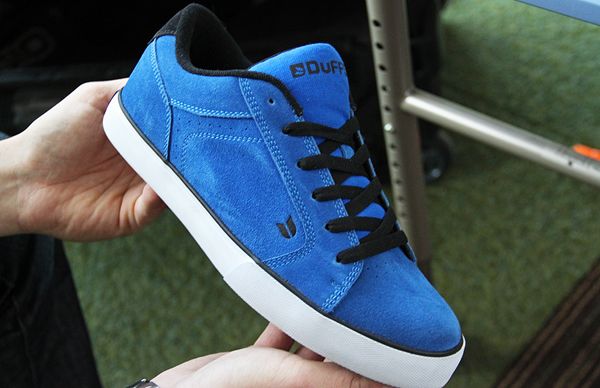 The Revert. I've been riding a grey/charcoal version of these for a few months now and I think my biggest complaint is that the pattern on the bottom is so grippy that I can't take my feet off when I'm trying to bail. However, pedal bite has been eliminated. These are available in black/black, black/white, black/grey, light grey and the royal above as well.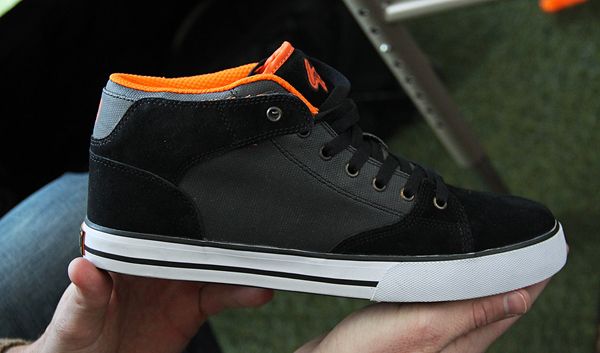 The Pedro. These are the mid version of the ones above with shag. Real into these ones personally.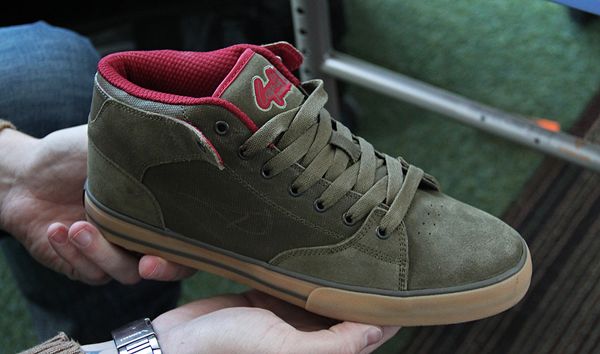 Here's the olive/red version of the Pedro as well. white/black, black/oxblood color options as well.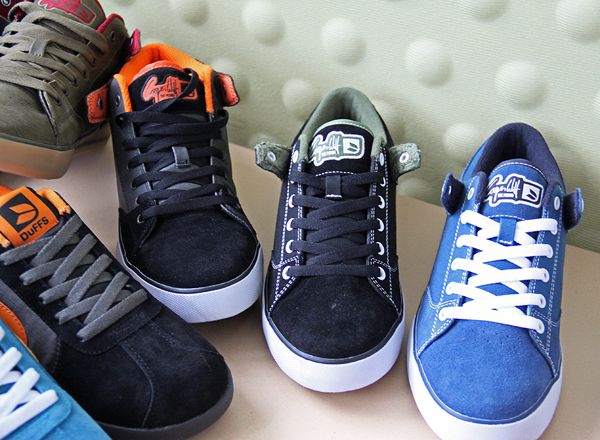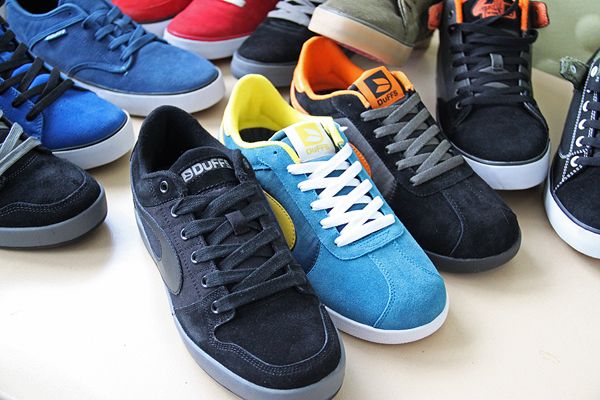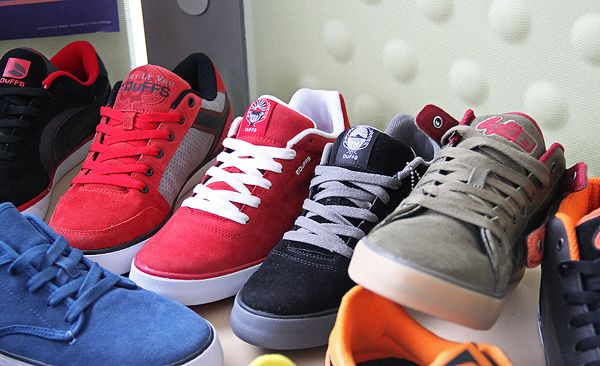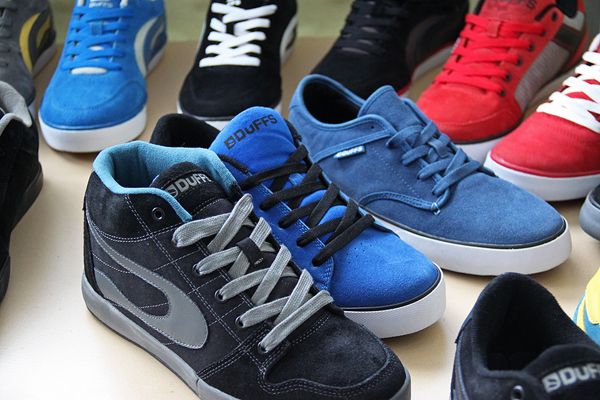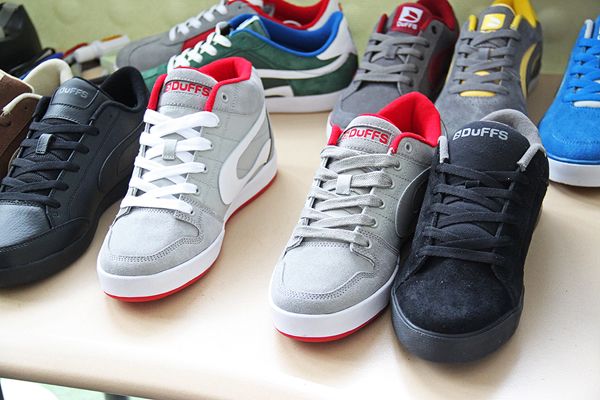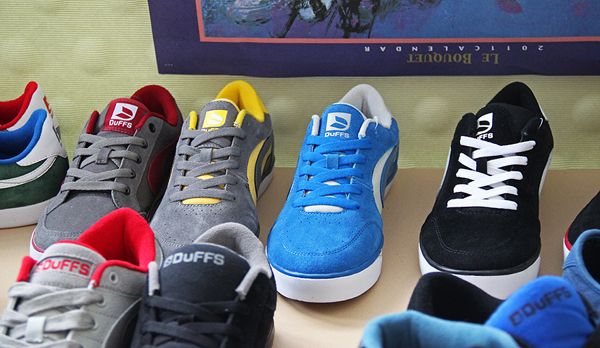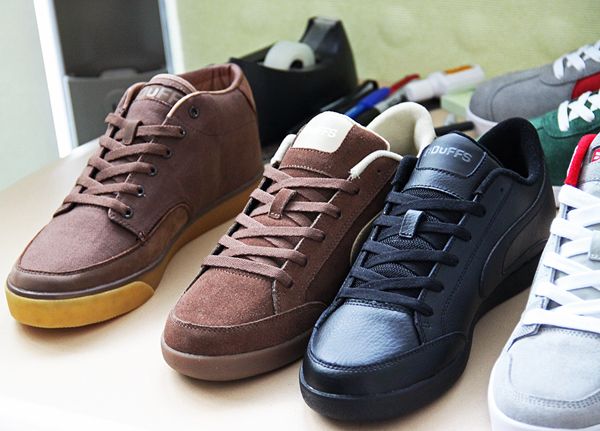 Here's a bunch of the other shoes Brian had to show off. You can find out more about each shoe and see the other color options by hitting the DuFFS website, or check the QBMX site to see what your shop can get you today.