I've been looking forward to FUTU for a long time… ever since I heard they were doing a sequel, because I enjoyed the first BMXFU video. I expected more of the same in FUTU, but I was wrong.
REVIEW BY: BRETT ROHLFING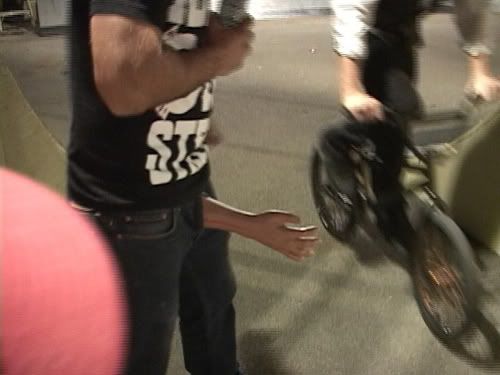 I got much much more.
Everything was better! The packaging, the menu, the camera quality, filming quality and riding quality… all improved. I got more when it comes to length as well. FUTU is probably twice the running time of the first. Some did stay the same, such as the song choices being smart. Never overpowering the riding or standing out too much, but always fitting the style and adding to the fun feel. Also the outtakes and random clips from TV shows made appearances just as in the first, showing that while the level of riding was serious, chances are they don't take themselves too seriously.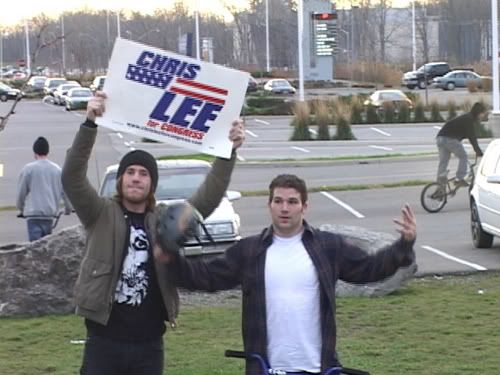 The traditional summary of who is in the dvd and what their section consists of is a format this review cannot follow due to the length of the dvd (over 1 hour). I will whoever run down some people that stood out the most for having unique style, something that has always been synonymous with BMXFU in my mind.
Chris Orbell- Starts off the disc and has the most manuals in a part I've ever seen, often with a few tricks throw in the middle of them.
Jake Montgomery- His clips with front brakes are some excellent, one or 2 I don't think I've seen done like that before.
John Murphy- rocket everything
Josh Cameron- A style thought lost years ago, he keeps the gyro alive with manly park moves like bar fuf bar on subrails and everything else that people would go for before everyone's brakes and pegs came off and bars got huge.
The Come Up section- Some flatland guy kills it all set to a song I had expected to be used with TCU long ago. Jake Seeley also produced, as always.
Steve Bureau- SkateFu! His style fits perfectly with the crew, smooth, tech and a little more creative than I've ever seen my local skaters get.
Andrew White- Hangovers are as easy as feebles for him it seems and does them everywhere on anything.
Shaun Swain- Dude is wild! Nose to feeble on a tiny ledge to no footed can can? Hop Nothings? Also a frequent use of strange no footed riding across things using his arms to hold his weight over the bike.
Lee Denis- I guess hang tens are easy now, or that's what you'd think when watch Lee. Also a bad of tricks both up and down rails and some savage rail to ledge moves towards the end that stand out.
Charlie Crumlish- I saved him for the end because he was the stand out of the dvd by far. Charlie has always had a different entertaining style but this time it's on a whole different level. I can't explain it without typing out every trick in detail, which still wouldn't do it justice. The whole dvd is great, but his part is worth the cost alone.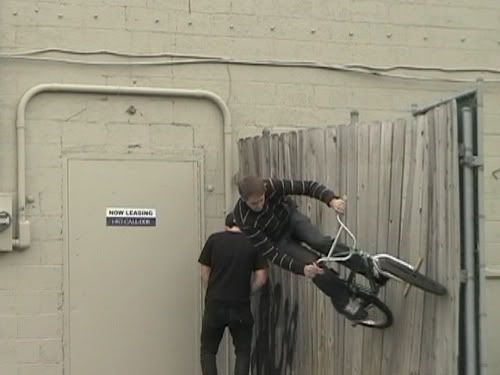 That's about the amount of sections most dvds have, but in this case it's probably less than half. Everyone else not mentioned still laid down dialed stuff, I just wanted to point out the more unique styles.
Bonus has another 30 minutes of leftovers, which are definitely not scrap. Also Shaun Swain has a bonus part and there is a tripod shot trails edit that totally doesn't fit the vibe of the video at all.
My only wish was that they had made a 20-30minute highlight video of the best clips in the video to have something to pop in quick before a session to get pumped. Other than that I loved it.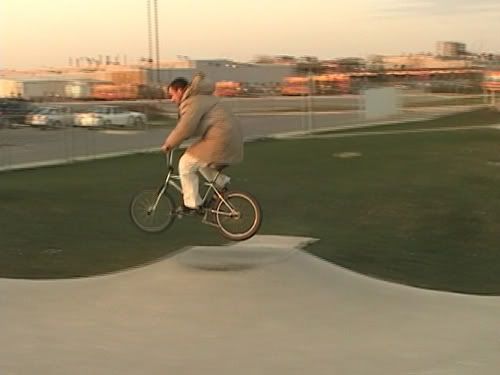 So go buy it at The Come Up store right now!