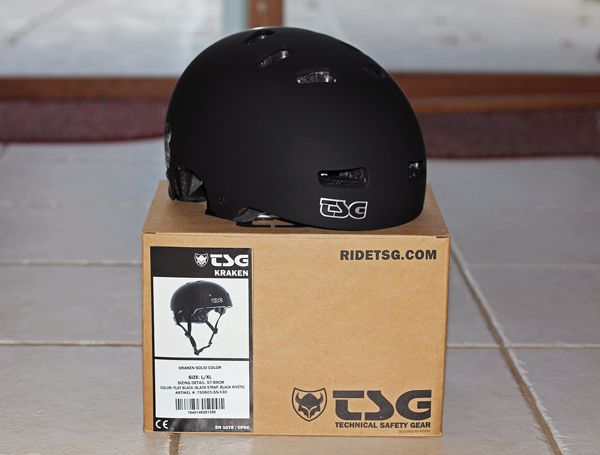 The other day I had a box pop up on my door step. The fine people over at TSG sent through one of their Kraken helmets for me to hook one of you lucky readers up! There's two chances to win this so here's what you have to do. Either, comment "I want that helmet!" on this post or hit our FACEBOOK and become a fan if you haven't already, then comment on the photo of the helmet on the wall with "I want that helmet!". You only have to do one, but if you do both you will have twice the chance of winning. Get it? It is easy as that! I will announce the winner Friday, October 21st!.
For some specs and more photos of the helmet, make the jump!
Oh, and don't forget to visit TSG…
WWW.RIDETSG.COM
WWW.FACEBOOK.COM/RIDETSG
@RIDETSG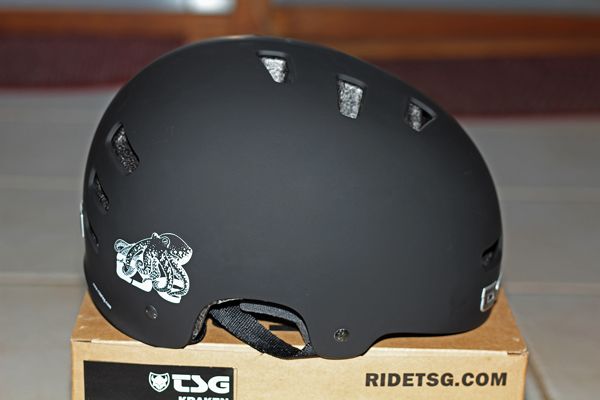 I know some of you hate wearing helmets and usually don't wear one because they don't look cool or they are uncomfortable. TSG have tried to make it a little easier on you by making the helmet look clean with their Flex-Tech design to make it more comfortable. Essentially, what this means is that the foam on the inside is separated into 8 separate pieces that allows for the helmet to flex and take shape to your head. This makes it more comfortable without having pressure from hard foam or just no flex to fit the unique contours of that noggin on yours.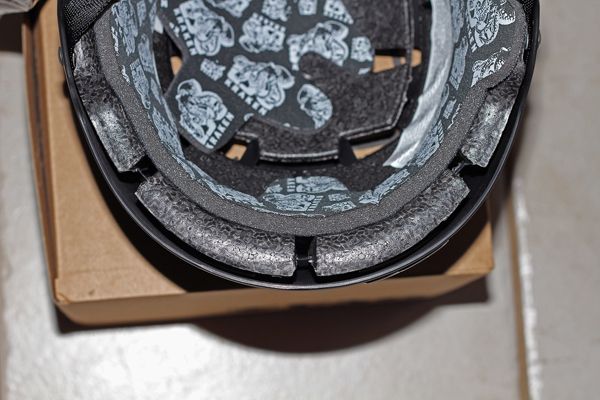 TSG have also placed 14 aerodynamic vents on the helmet to help keep you cool.
They have also made the strap easy to adjust with three points of adjustment and added some extra foam inserts that you can add if you need it. I should also mention that the helmet TSG sent through is a large / Extra Large (Head circum.57-59 cm / 22.4-23.2″) so try to make sure it will fit!
Overall, the TSG Kraken helmet won't make you look weird, it's comfortable and you will be protected better than that New Era that's going to fly off. There's a reason you have been seeing more and more pro's going out of their way to wear a helmet these days. This is an easy way to prevent some serious damage. Plus, it's almost the time of the year when you get locked indoors at the skatepark and you know most of them require a helmet anyways!
You can find more information and photos you can zoom in on right here.
WWW.RIDETSG.COM
WWW.FACEBOOK.COM/RIDETSG
@RIDETSG