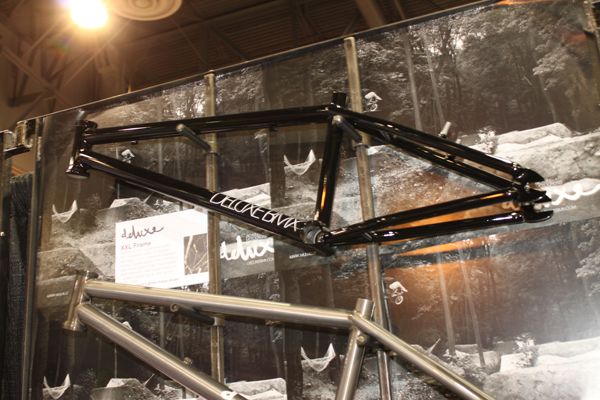 Mark is another one of those guys who is always on top of his email game. It was mandatory to meet him this year since he was off running around when I stopped by last year. I'm a fan of Deluxe just because I like the concept of a trails specific brand I guess. They have a few new goodies for 2009 too!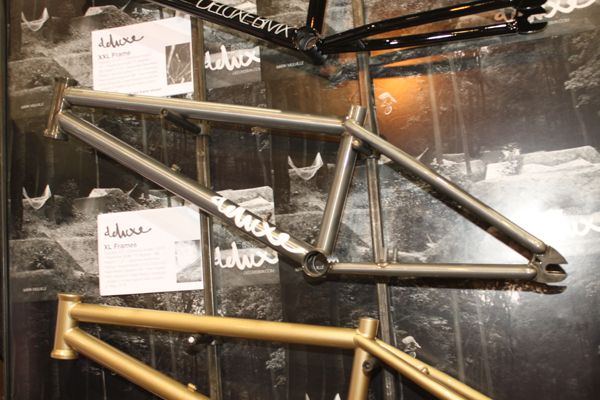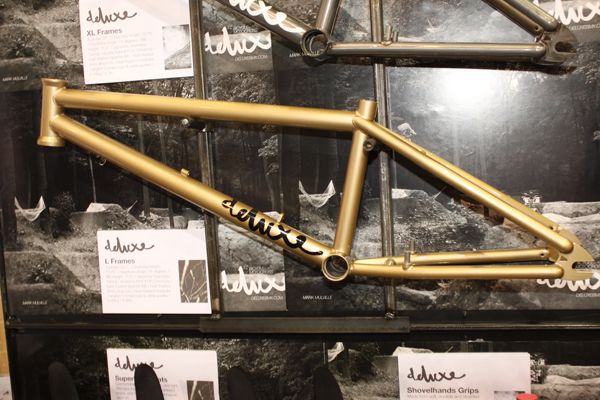 Deluxe has a few new options for their frames. First, they have a new color for those of you into that goldish bronze color. Also, the made either 25 or 50 (I'm blanking out on a few things from yesterday) of the frame with the brake mounts up top for the racer guys who want to be riding their frame. It sounds like a couple of brands are looking to get a race frame going this year too. If you haven't raced, I'd suggest you try it… It's fun as hell.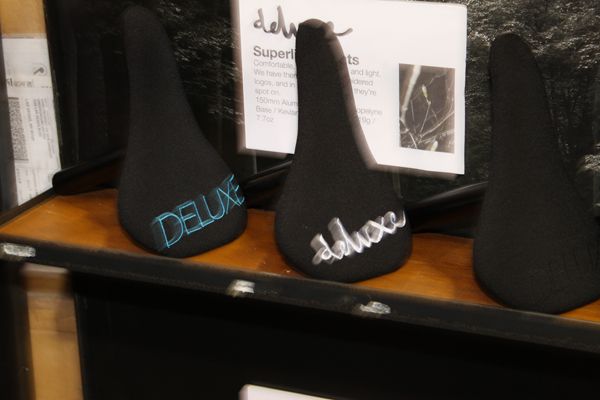 Their new one piece seats are out. They are super light, and the padding felt like it would be comfy. A little over half an inch of the nose is just padding and no plastic. I like this for a few reasons, mostly because I know the pain of a seat stabbing into the back of my leg.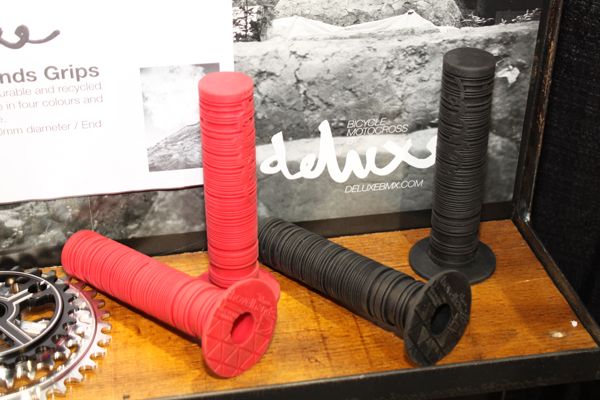 The new grip from Deluxe was "made for men" as Mark put it. It's a thicker grip with a different pattern than other grips. I'll probably get these when I'm due for some new grips since I've got to figure out how to be a man some how.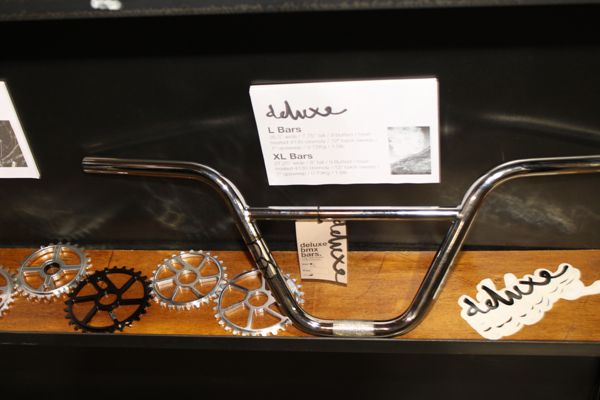 Mmmm chrome bars… Yes. The bars come in two sizes, same as always. Pro and XL.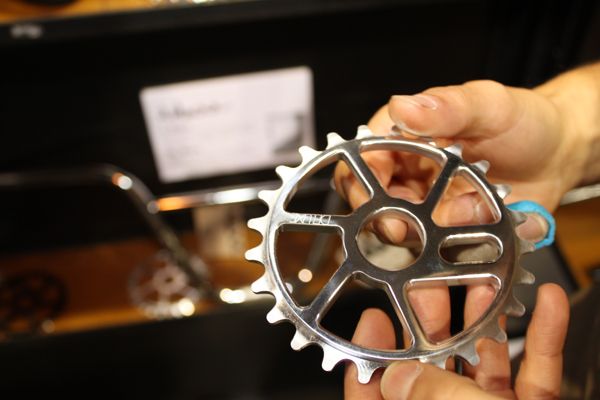 The new Deluxe sprocket. Light, and allows for you to bust ass at a big set of jumps.