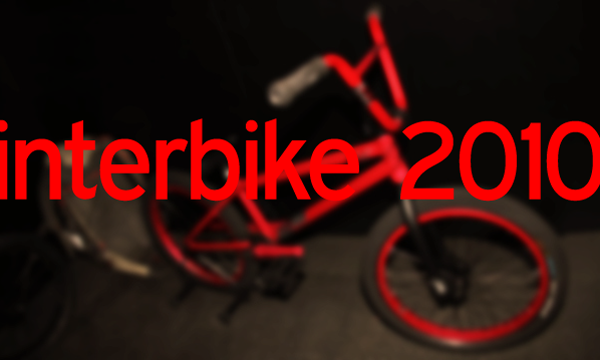 Below are the links to all the booths I had the chance to make it to (35!). Sorry to any of the brands I didn't have time to make it to. One man army… or something. The show is over now, and the energy level has been drained to nothing from all the running around the last few days and trying to get to as much as possible. Feel free to pass on the links!
Coalition
Redline
2 Hip
Primo
Cardinal
WeThePeople
Volume / Demolition / Hour
DK
Eclat
Animal / Skavenger
Tree / Terrible One
BSD
Profile / Madera
Eastern Bikes
DuFFS
Deco
Fly Bikes
Tempered Bikes
Shadow Conspiracy
Colony
Federal
Deluxe
Total BMX
Odyssey/Sunday/Flatware/Fairdale
Cult
Mutiny
The Make
Duo/Verde/Cinema
Stolen
Subrosa
Sputnic
Bone Deth
Macneil
Kink
Almond
Also, if you want to check out some videos from Interbike, Rob Dolecki and Ricky Adam took over the DIG site for me. They've got 6 videos covering all the booths as well.