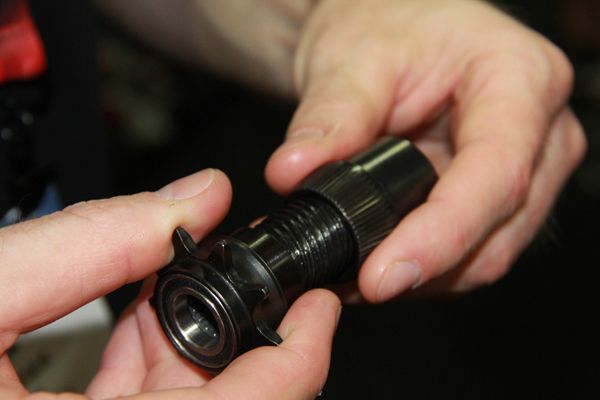 Next up was a trip to our friends from Rochester, New York, Kink Bike Co. to get a look at their full range of BMX frames, bikes and parts. As always, the crew at Kink have a bunch of rad new products that you'll definitely want to take a look at including a unique piece they're developing for freecoasters…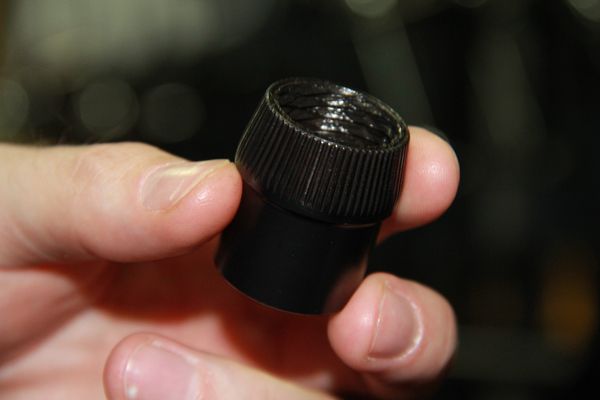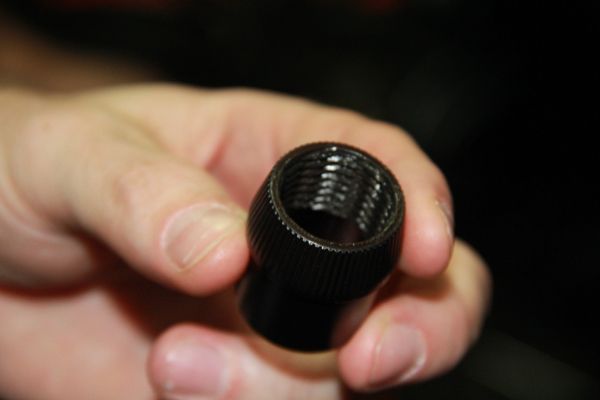 One of the biggest problems with freecoasters are when riders go to work on them and put them back together wrong. One way to help alleviate that problem is this little concept they're working on with the clutch. Essentially they've designed it so there are threads that go both ways for left and right side drive. So, to switch between right and left, you just need to replace the driver instead of take it all apart. It sounds like this should be available in the next year and they will most likely be applying it to their East Coaster freecoaster hub. They might even license it so other brands can utilize this as well. Great idea.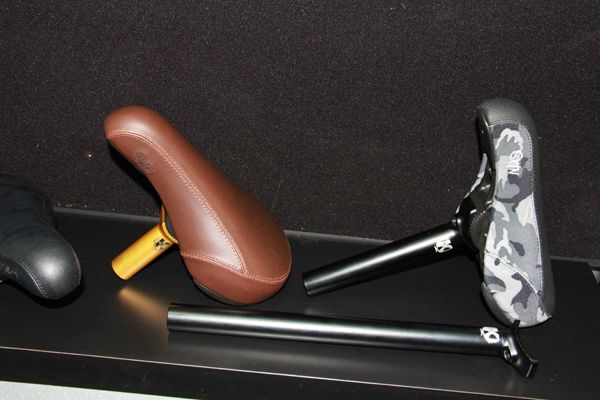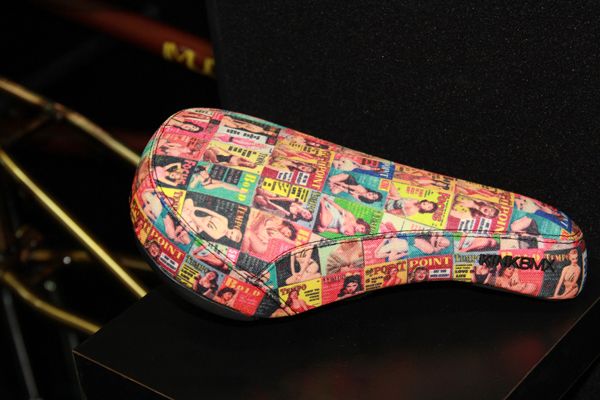 Kink have a bunch of seats with their Stealth seat system. Looking good! That last one looks wild.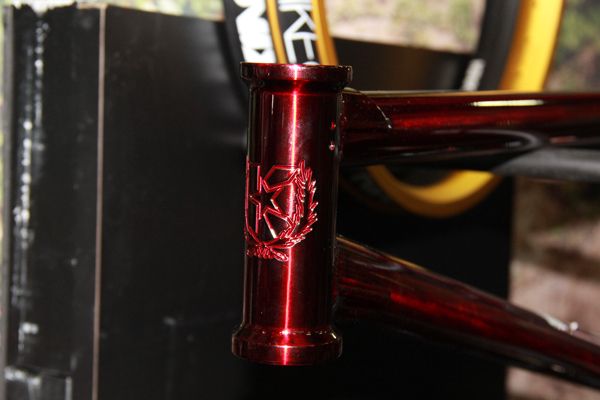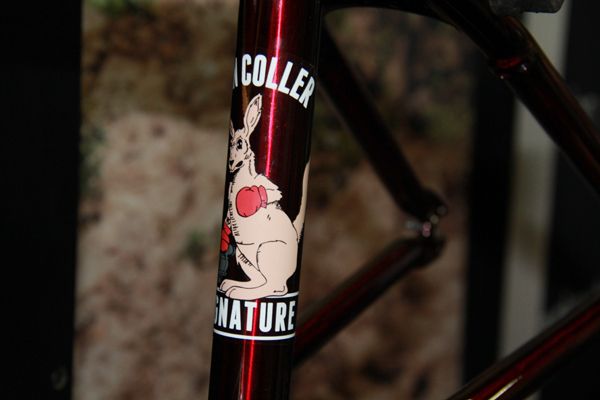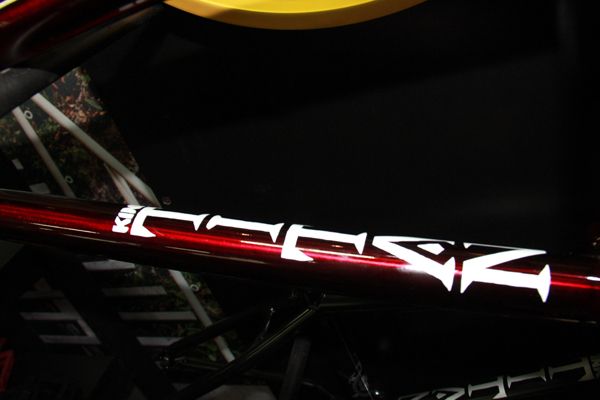 Dan Coller signature red to black fade colorway on the Titan frame. This is due out early summer 2016, same with all the other frame colors we're about to show you!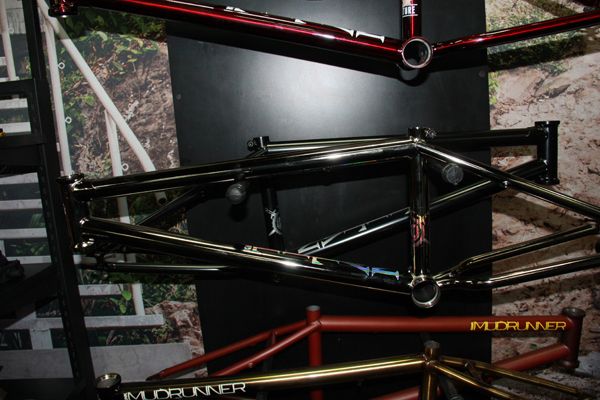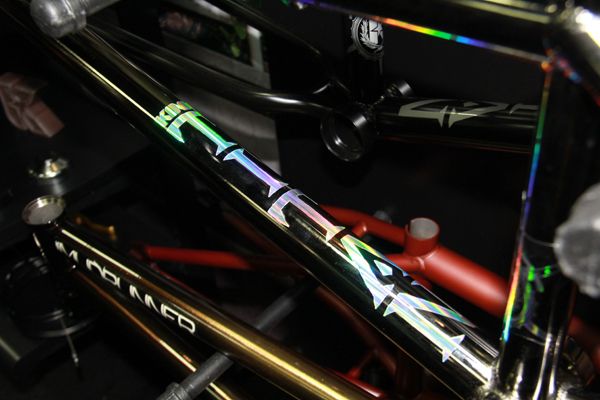 Rainbow / oil slickish color. Due out early summer 2016.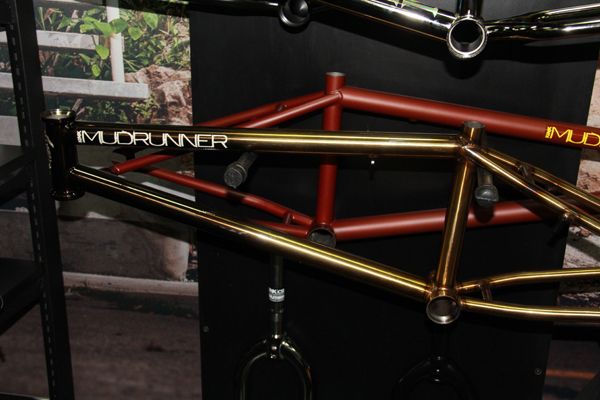 Black to gold fade and Burgundy Mudrunner frames due out next summer!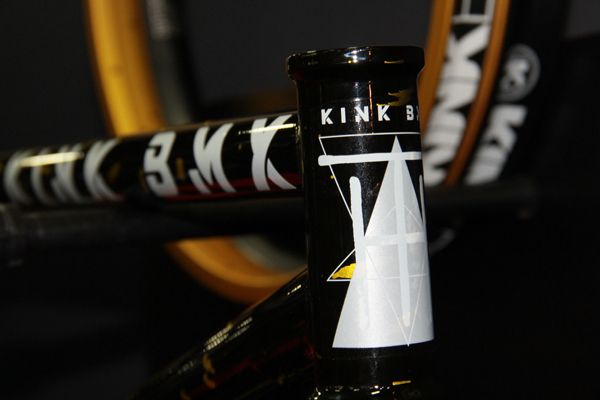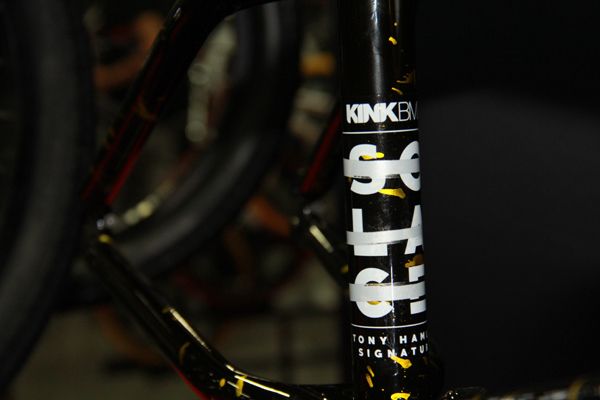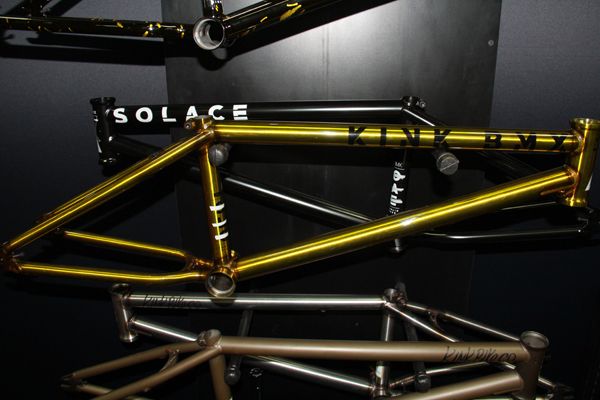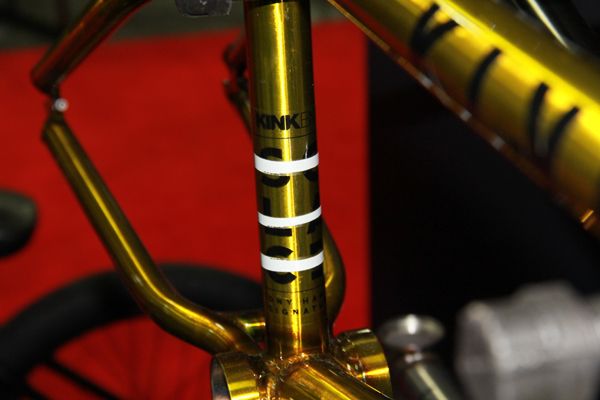 Tony Hamlin's Solace 3 frame will be coming in early summer 2016 and it has some dialed colors!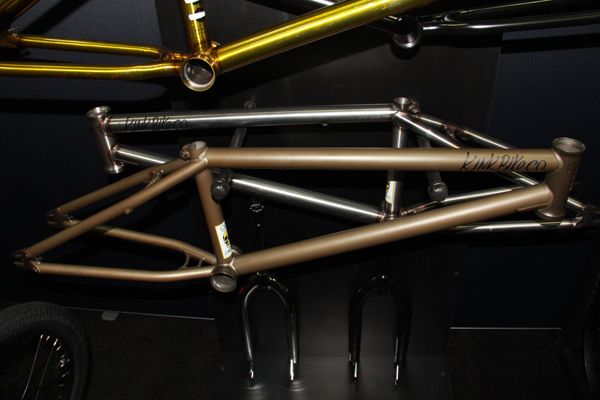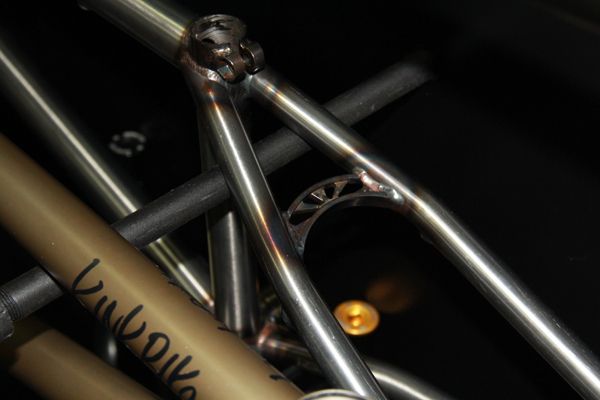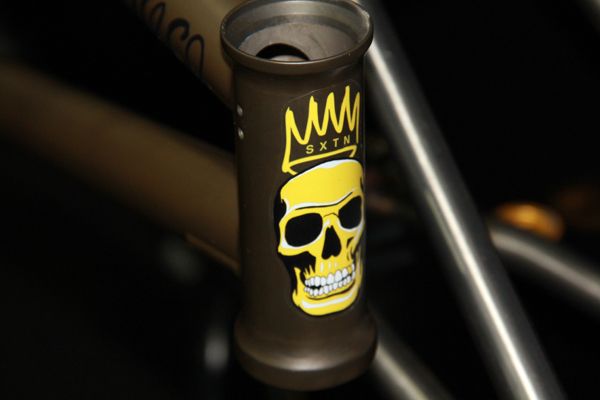 Sean Sexton's new SXTN frame. You can learn more about that here — Insight: Kink – SXTN Frame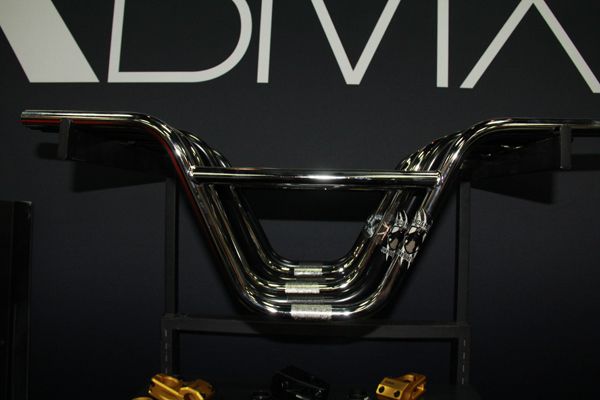 Kink have a wide range of bars with different geometry and sizes to fit any rider.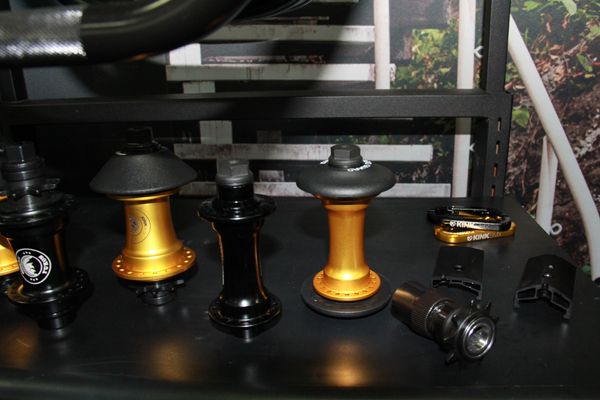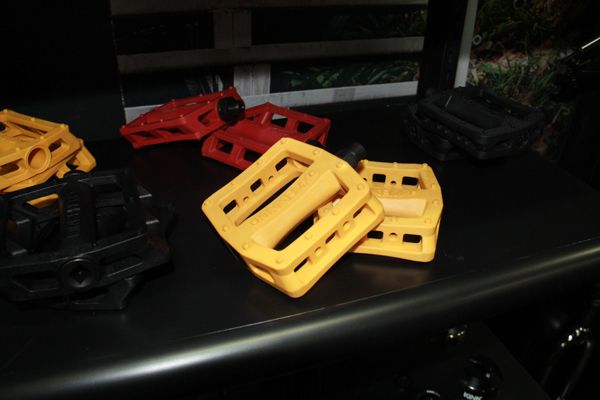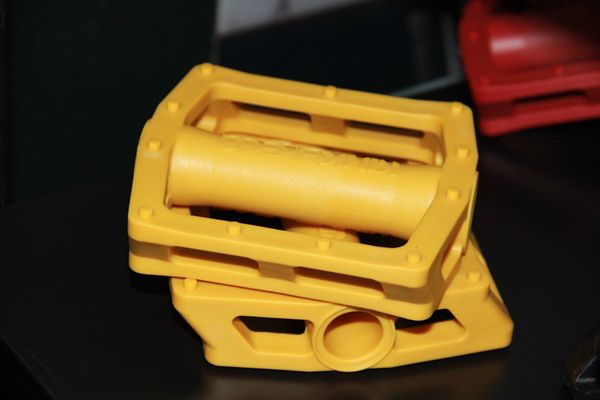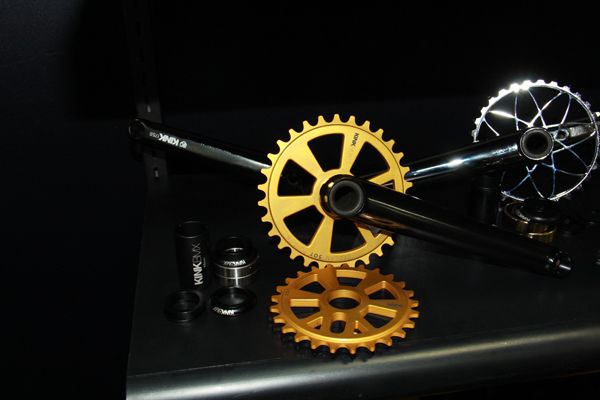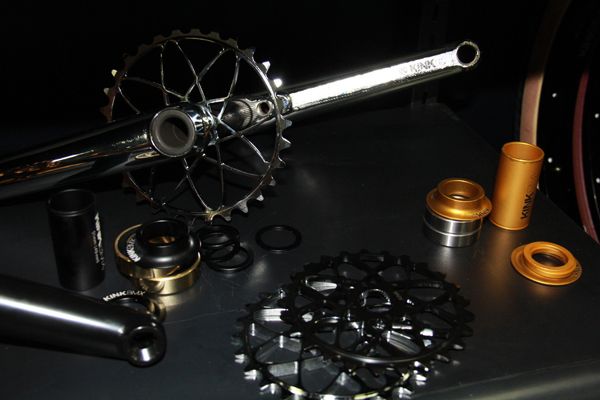 The new gold color will be available early Spring 2016. This color will be on all of their parts.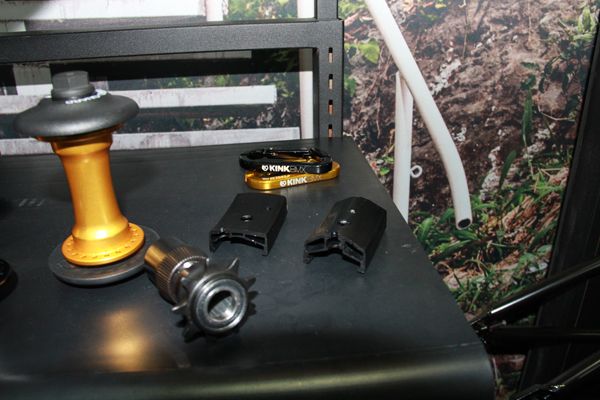 Two new rims that Kink are working on. I'm blanking on the names (Sorry, Zack!) but they look real solid.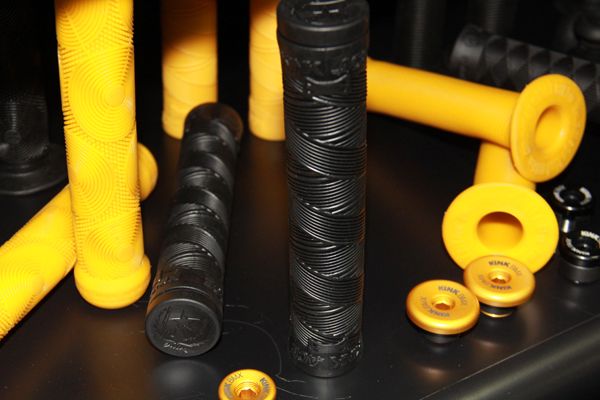 The new Ace grips that are coming. You can find these on a lot of their 2016 completes already.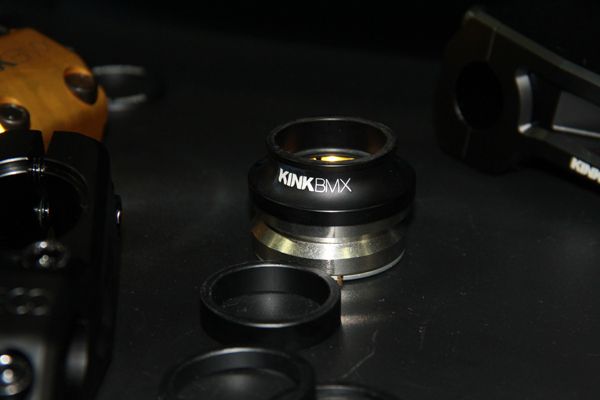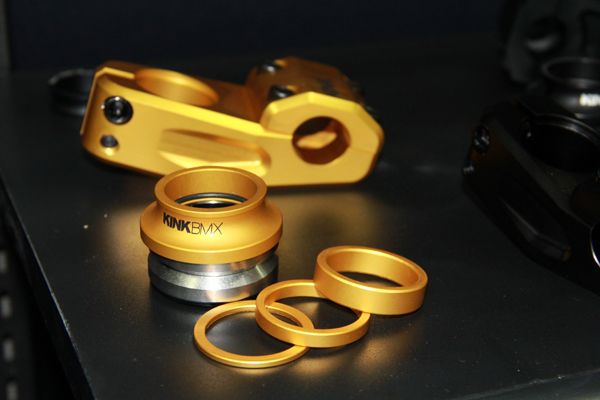 Kink have a new headset with sealed bearings to keep your bars spinning smooth!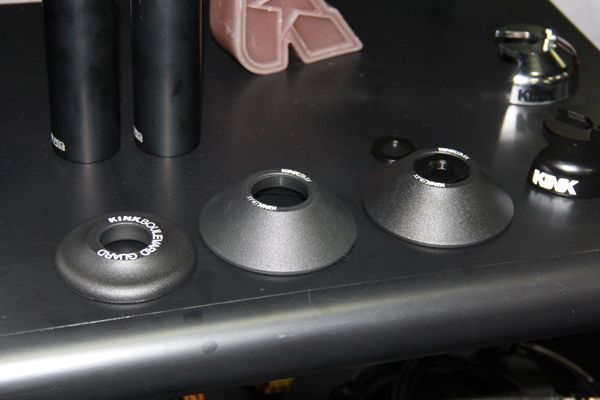 Get your grind on!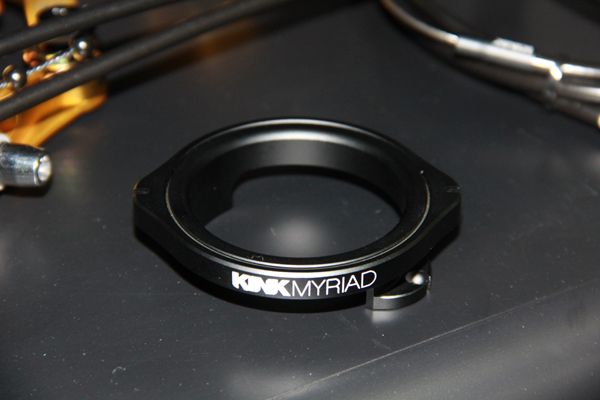 New gyro that Kink is working on with bushings instead of bearings.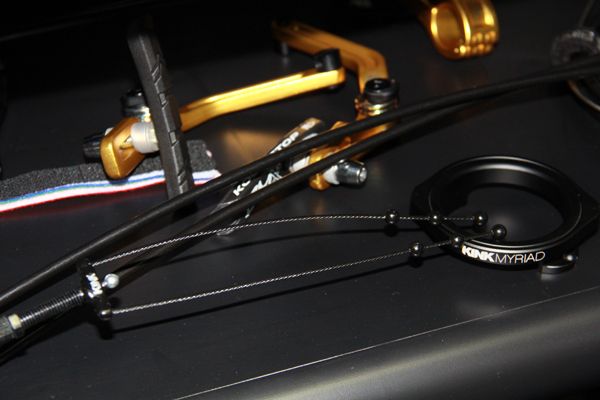 New brake cables for the gyro which use a similar design as the old Dragonfly cables.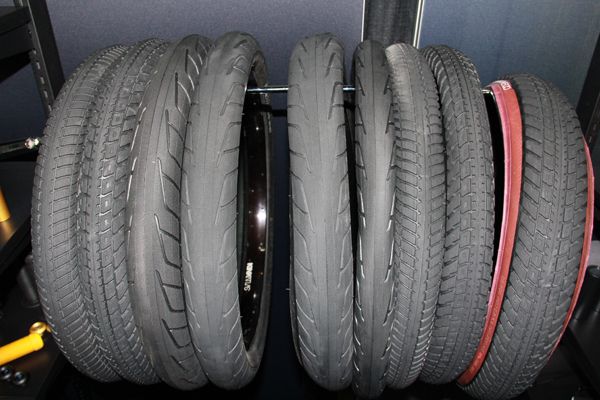 Plenty of tire options from Kink!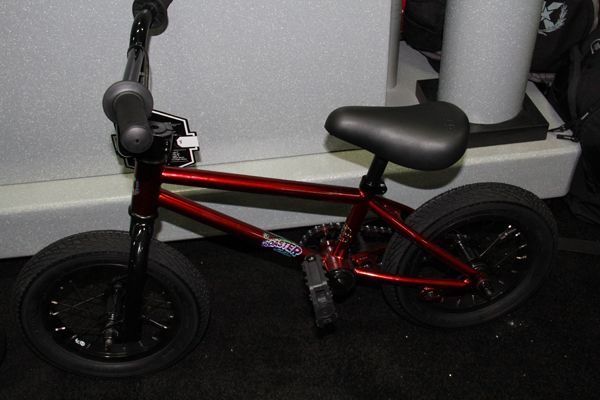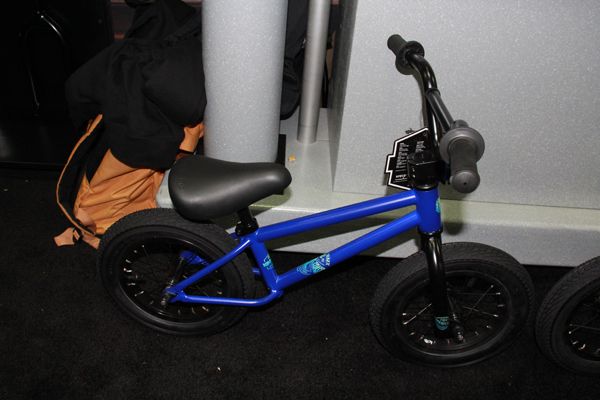 Little balance bikes!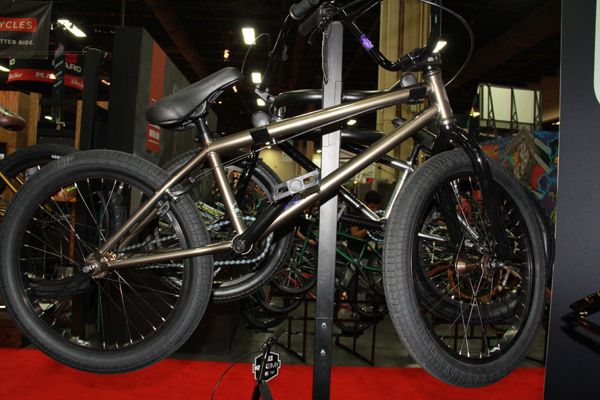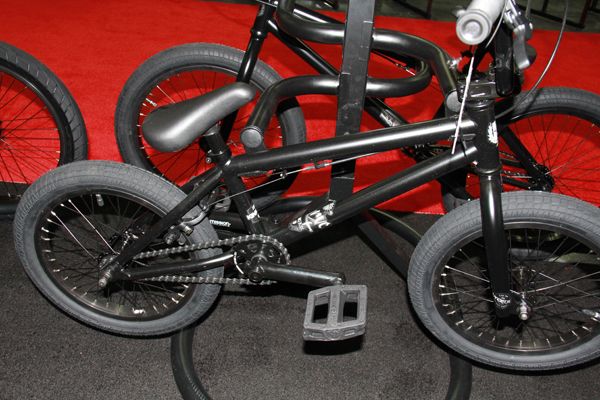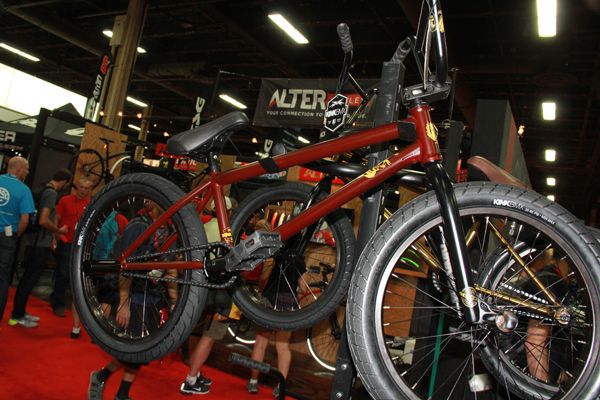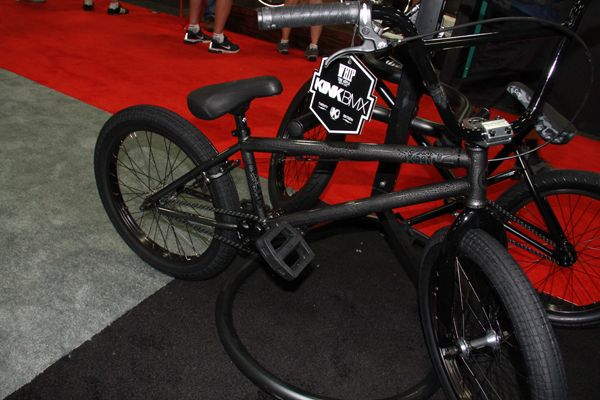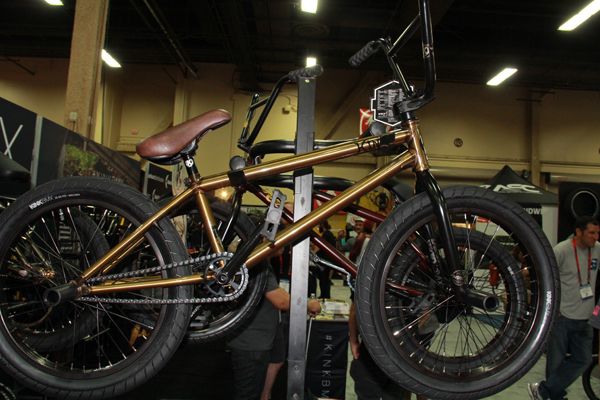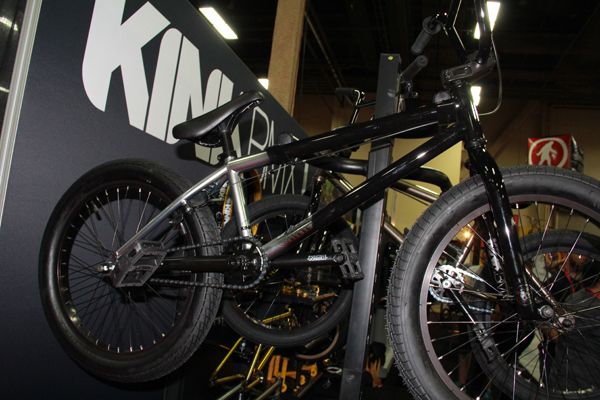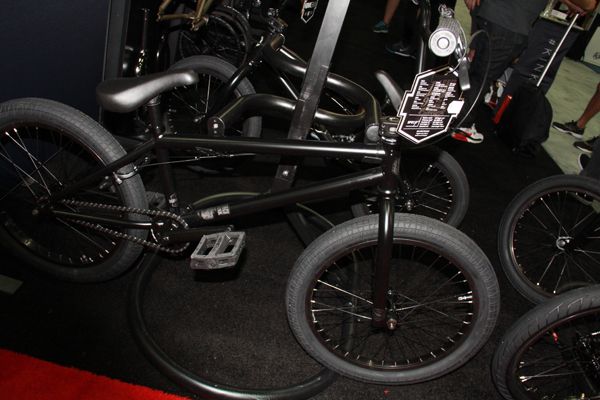 Kink have a full range of compeletes! Check out all of the bikes here — Kink 2016 Complete Bikes
That wraps up the Kink booth! Questions? Let us know in the comments!
More from Interbike 2015 — Interbike 2015