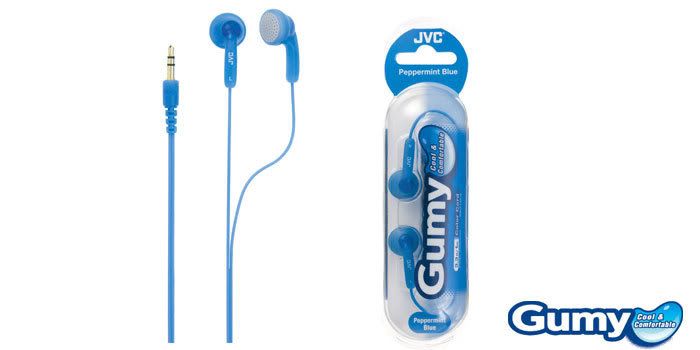 I was thinking about something I use all the time that I could give an honest review on today, and then I thought about my Ipod and how I always have it with me. Then I got thinking about my headphones. I have been rocking these JVC gumy headphones since my Ipod ones that came with it died out on me. I am on my 3rd pair as of this week and I am not really sure why I bought them again.
The good- These headphones are great! I am not going to lie, they are cheap ($10 at best buy), comfortable, good quality comes out of them, and they come in a bunch of really cool colors that stand out. I have been rocking the green ones until I got the blue ones earlier this week. People noticed I changed colors too( I usually have my buds hanging out of my shirt all day if I am not listening to them) so they do stand out a lot. Alfredo better be stoked because it gets a lot of girls attentions too.
The Bad- Theres a reason why I have bought 3 pairs, the cables shit out. On my first pair one headphone wasnt working because the wire got cut a little bit by the bud, and its annoying only being able to hear one 1 side. My second pair, I think from my ipod being dropped pulled the cables from the plug in out a little, so once again one headphone died out on me.
So in reality, if you dont drop your ipod or get the wires cut up, they are pretty solid and pretty cool. Plus for $10 you dont feel so bad replacing them if they break after 2 months, I mean I have seen parts on bikes worth 10 times as much die out faster than that. If I had to rate them out of 10.. I would give them a 7.5/10 just because I wish they didn't break on me like that.