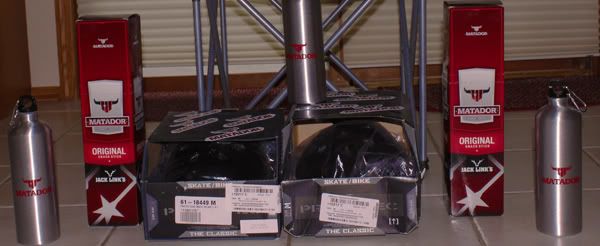 While I was away on my trip, I recieved two big boxes of goodies from Jack Links Matador. A few helmets, water bottles, stickers, and goodies like that… I'm going to have to give it away, duh? So if you want it… check this out… It's going to be pretty straight forward..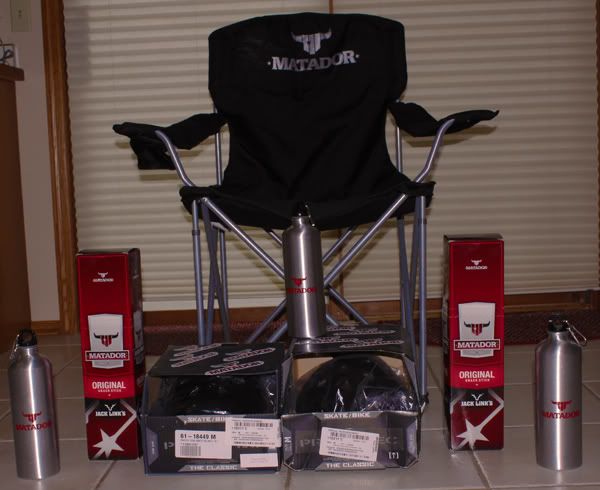 Wearing a helmet is pretty important… I'm not saying you should be wearing one, I'm not going to pretend I wear one much. However, a lot of times its good to have it just incase you end up needing one at a skatepark, or you just need it for something gnarly and you aren't really sure how it will all play out.
Here is what we are going to do then… I literally just decided this as I started the sentence. I'm going to give you guys until August 15th to send me photos/videos/ or maybe a really really good story about a time you were stoked you had your helmet on…. or a time you really wish you had a helmet. This can go in so many directions… bloody messes, near misses, not getting a chicks phone number… Yeah, I think this will be good. I'll be giving TWO winners prizes. Whoever has the better photo/video/story will get a couple extra goodies from the photo above…
Email all entries to me RIGHT HERE, and on the night of the 15th, I'll pick the winners.
Get to it!