I remember when 1664 first started really getting noticed as a parts brand years ago. After a few years it quickly became a a real strong distributor. It's crazy to think the way BMX brands expand and can change up their priorities or direction so quickly. With that being said, I got to meet Craig and Bernie at Interbike this year. I was interested in what kind of an operation they were running up there in Canada and shot them some questions. Check out what 1664 is all about along with a few pictures…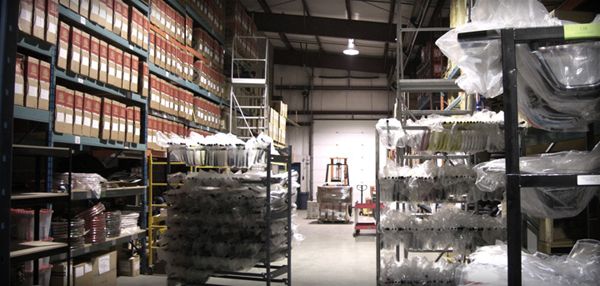 Your name? What do you do at 1664?
Craig Keating, I take care of Warranty, do some sales, team manager for all of our brands, take care of any promotional projects, create most of our web content and whatever else needs to be done.
When did 1664 get its start? Who is the man in charge? Why did 1664 open its doors as a distributor?
1664 has been around since 1998, Bernie Tomaszewski is the man with the plan. 1664 actually started as a brand only, the brand is still going strong, we do Rims, Pedals, Cranks, Brake Cables, other small parts and have some new stuff in the works. The distro side of things started out around 2000 and it was started because there were some great brands who needed a proper distro in Canada. It was a good way to get our foot in the door because shops needed product like KMC Chains and ODI Grips and then would get into some 1664 product as well, once S&M and Fit were brought on the distribution side things really took off and 1664 has been growing ever since.
Where are you guys based out of? Where do you distribute to?
We're based out of Edmonton, Alberta and we distribute to shops all across Canada, from Victoria, BC to St. John's, Newfoundland.
Who are the people that work for 1664, from your job all the way down to the guys who get coffee for you and your boss?
Bernie manages all of the employees, handles some purchasing, pitches in on sales when he needs to and pays all the bills and does the stuff that no one else likes to do haha. Dallas is first in line for the sales phone, Melissa takes care of accounts and handles the logistics for a lot of ongoing projects. Andrew takes care of all of our graphics and websites, Matt is in charge or purchasing and inventory control, Myles takes care of the shipping/receiving area, Joslyn takes care of all of our admin work and Isaac just started here and is helping me out and just lending a hand wherever he's needed. And potentially anyone reading this interview – if you want to join the 1664 Family e-mail your resume to careers@1664bmx.com we're always looking for people who are stoked on bikes and want to have a career in the industry.
What is a typical day like for you in the warehouse?
I'm not sure if there is a typical day but I usually roll in between 8 and 9, see what's new in the BMX world, check e-mails, follow up on any warranty issues, work on comebacks for Bernie's smartass comments, nerd out with Andrew on Art and Music and proceed to talk about his teeth falling out. Then anything from getting parts out to team guys and for contests, taking sales calls or writing news and newsletters for the websites. All while getting my jabs in on everyone and usually taking more jabs than I get in. Oh, and lots of coffee drinking, we have really great coffee here.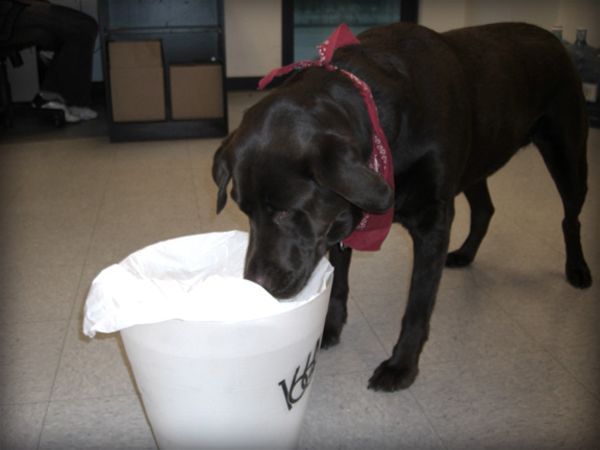 What are some of the special features of the warehouse? Any ramps or anything cool like that?
The coolest feature of the warehouse is Bernie's dog Boston, he keeps it pretty chill and likes to eat out of your garbage once in while but we're supposed to keep that on lock as he's getting pretty fat. Myles has also created what looks like a radio tower next to the shipping desk so we can get campus radio, serious time into that one but well worth it. We carry way too much stuff to have any room for ramps unfortunately but we have a ton of ramps in storage from our Street Justice Contests so hopefully we can put them to use sometime again soon.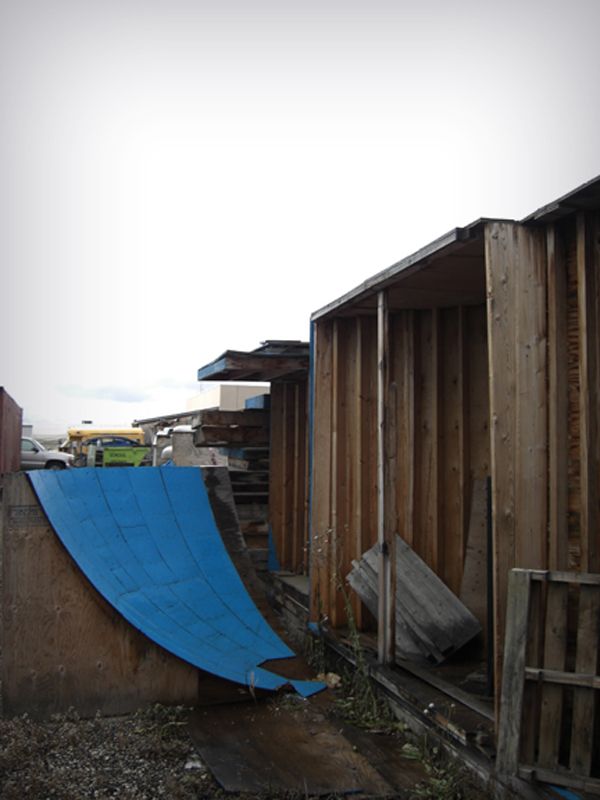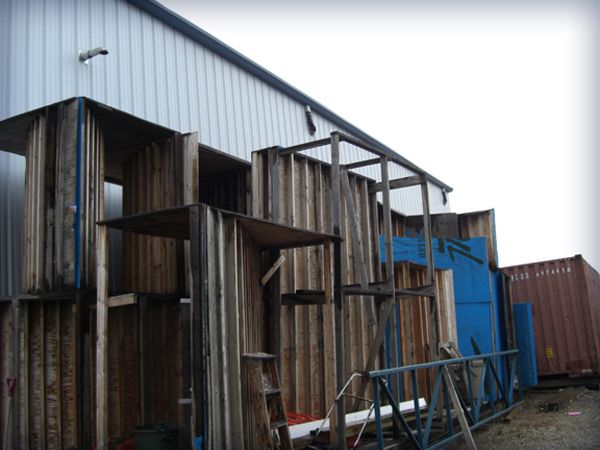 What are some of the goals of 1664 for the future? Where would you like to see things go in the future?
On the brand side of things we've been working on some new products like a hubset and wheelset, new pivotal posts, new softgoods and some really nice new colorways for our existing products along with some stuff you'll find out about a little further down the road. In the bigger picture we want to constantly make the experience of dealing with us better for our customers, we've got some really cool changes to our distro site that we'll be working on in the next year. Most of our dealers are cool about giving us good feedback on what we can do to make things even better and easier for them, at the end of the day that's the difference between a successful and unsuccessful company. We like to get this done while still maintaining our status as "not a normal workplace", you gotta work hard but there's gotta be some fun in there too. That's how we do it around here.
Who are the brands that you carry?
Ok here we go… 1664, Fit, S&M, FBM, United, Eastern, Tree, Shitluck, Bicycle Union, Revenge, Profile, Orchid, ODI, Props, Fortune Hardware, Knight, KMC, Sun Rims, Diatech, Marwi, Kool Stop, Demon Seed, DT Swiss, The Take, Alex Rims and ACS. Then on the MTB side of things Blk Mrkt, Atomlab, Eastern 26 and Deity.
What kind of issues have you guys ran into in the past while running the business?
There's always something, whether it's delivery times, being short staffed or growing too quickly in some areas. It's one of those things where if you have a dedicated core of employees some hard work will get you through the tough times and pay off in the long run. Hard work and being at least a little bit crazy, anyone in the industry knows you have to be at least a bit of a kook to work in BMX.
Do you guys deal with anything other than BMX? Road bikes, cruisers, mountain bikes, etc?
We do deal in some MTB brands like Blk Mrkt, Atomlab, Eastern 26 and Deity. It's a great thing in Canada because most shops are MTB shops first and do BMX secondary so it just makes sense. We also do some fixie stuff from FBM and Gran Compe.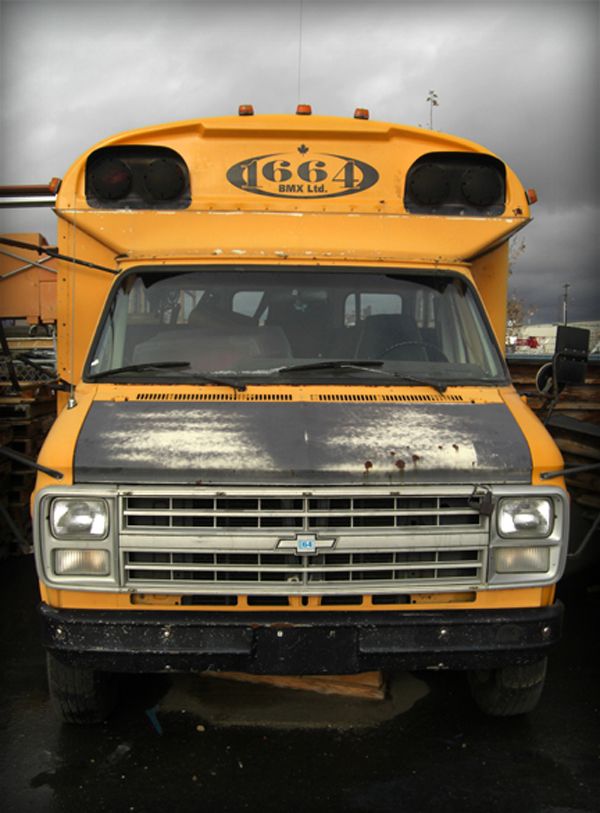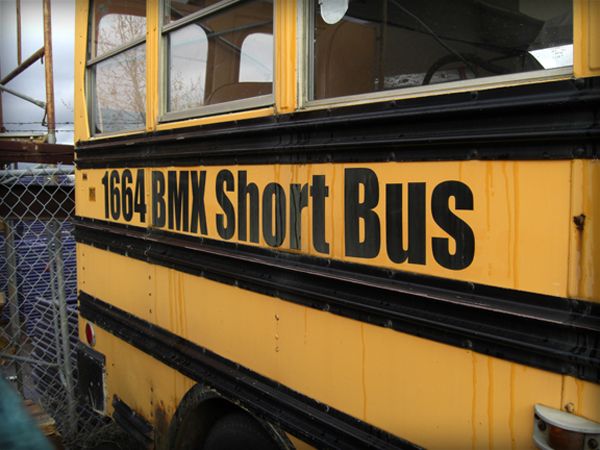 I know a lot of distributors have been putting together videos over the years. Do you guys have any plans to film with the team?
I've actually just been talking with the guys on the distro team and I think we're going to do a distro team mix tape edits for the spring. The team guys are always busy filming for the brands that they're sponsored by through us but we'd like to get going on a 1664 brand team video pretty soon, even a road trip video so keep it locked to our site for more info on that.
Speaking of that, who is all on the team these days?
On the 1664 brand team we have Matt Desson, Will Fisher, Isaac Barnes, Mike Wilkinson and Jeff Evans. On distro we have Luke Santucci and Cory Beal riding for Fit, Jeremy Gallant riding for Eastern, Ryan Kuryluk riding for United and Isaac Barnes riding for S&M
What do you guys look for when picking somebody new for the team? Do you have any advice for somebody looking to get sponsored?
We look for guys who have good attitudes and are really down with 1664 and love to ride bikes. My best advice would be just to ride for fun and get yourself out there and someone will eventually take notice.
Lets say somebody has an issue with one of the parts you distribute. Who should the contact to get something fixed or replaced? What kind of turn around time do you guys have on average?
Most brands warranty goes through us directly, it's usually best to bring it back to the shop you purchased it from and they can contact me directly and send the part back. On average we have things taken care of in a week, start to finish from the point where the customer brings their part into the shop to them having a new part back on their bike.
Who should shops contact if they would like to come to you for products that you carry?
They can call us at 1-866-437-2118 and get in touch with the sales department or they can e-mail sales@1664bmx.com
What kind of advice do you have for somebody looking to start a distribution company?
Make sure you align yourself with a few solid brands that you know are going to be around in the long term and don't lose focus, nothing happens overnight. That being said, its probably the most fun you'll ever have, I'm seriously so stoked that I get to wake up everyday and work in the BMX industry.
Is there anything I missed you would like to add?
Support Your Local Bike Shop! A big thanks to all of the bike shops and riders that support us and what we do. And for all of the latest check us out at distro.1664bmx.com and 1664bmx.com Also, if you think you might have what it takes to join the 1664 Family send your resume to careers@1664bmx.com