Back in 2009 during Interbike, I got a sneak peek look at this new brand called Almond that Ricky Adam had photos of their samples for some stuff we were doing for DIG. All I knew at the time was that it was part of the Wemakethings family, so I had a feeling that good things were coming. Fast forward to Interbike last year and they had their full line, a dialed team and even more good things coming. I figured it was time to get ahold of brand manager, Paul Robinson to talk about the brand and see where it's going. Let's take a look…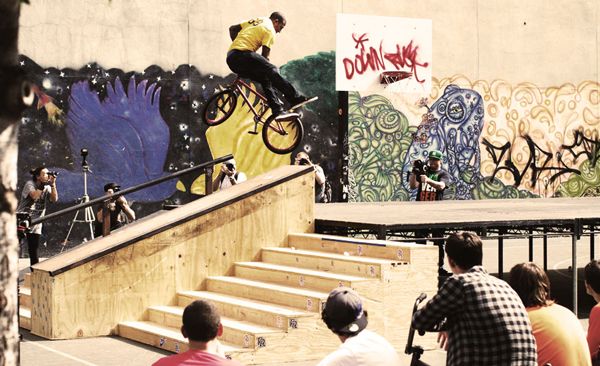 Jared Washington
Almond has been in the works for a few years now. It finally just dropped its first round of shoes. How long has the brand been in the works? It's a part of the We Make Things group (WTP, Eclat, Salt, Radio, etc.), right?
Almond has been around in our minds for a while, always a dream and now finally a reality. Yes, it's part of the Wemakethings family who also produce wethepeople, éclat, Radio,Fuse and Salt.
Where are you guys based out of these days? Are you in the same building as WTP and everything else?
Well myself, Paul, I'm based in Leeds and Ross our graphic guy is based in London, he should be helping me with this interview but he will be real busy doing important branding meetings and drinking all the wines. The guys over in Germany work in a cool building in Koln and never stop, literally.
I'd imagine things are getting tight in the building with the new brands lately. Do you guys have any plans on expanding the building or moving any time soon?
They are actually moving as we speak. I heard a rumor they will be operating from a 50,000 square foot inflatable balloon that will drift between different countries.
Who are the main people behind Almond? Care to take us through the group and their roles with the brand?
Myself, I'm the brand manager, I deal with most day to day things including the videos, Ross is the guy who does all the graphic designs, logos and clothing etc. Harry is the man who deals direct with our makers and ensures everything is looking and feeling right. Henning is our developer, he created and designed the first set of shoes and now works closely with us to develop and design the new range of shoes. We also have the ever talented Rob Loeber who deals with the development of our website and anything web related.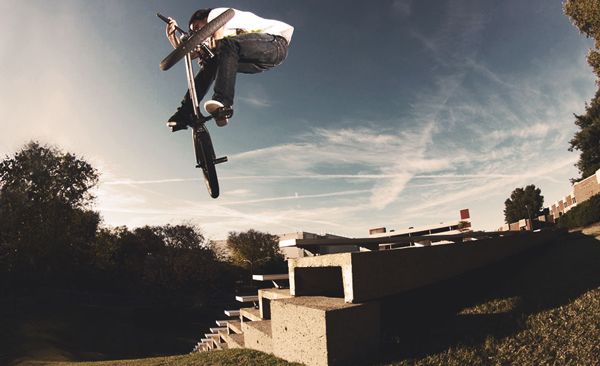 Shane Weston
You have been handling the team manager roll among other things throughout the Wemakethings brands, right? What's a typical day like for you?
A typical day for me involves a lot of emailing, editing, creating, discussing and drinking coffee. I tend to work till around 5 or 6 and if I can get out to ride I will for a late session. My role requires the use of a lot of lists, without lists I would be a mess, or my head would blow up. My cats wouldn't like that.

Jared Washington Signature 1&9
You recently went on a trip with some of the U.S team to Austin, Texas. How was that trip for you?
Texas is like a different planet. It's just another world. You have to just go there for the parties, the scene etc. It's cool. This was our first trip with the Almond big dogs like Jared Washington, Ben Hucke and Shane Weston. We had a great time and just really bonded. I don't know, just good times, I guess. The video is going to be out in June.
Obviously, the brand is still in its infant stages. What are some of the biggest goals for the brand in the next year or so? Any hints at what you have cooking?
Things may seem pretty quiet now but we are working really hard on two new shoes, the Riviera, and The Belmont, which is the Ben Hucke signature. The Riviera is so sexy, haha. It has been a great design process actually. This is like an exclusive too..you can have that.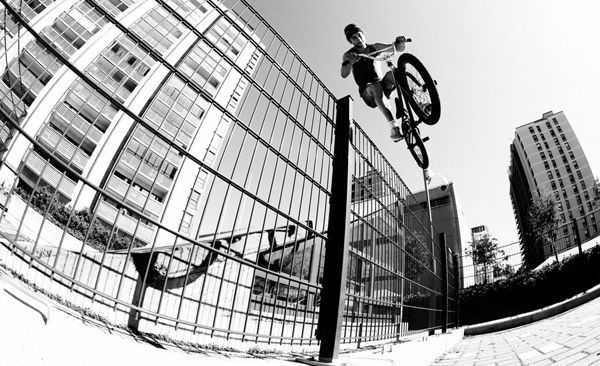 Dan Benson
You guys have a pretty rad product line going for the first round of shoes. Can you take us quickly through what's available these days? What's your favorite shoe out of the whole line?
My personal favorite is the Defacto, it's nice and plain haha…I like that. That's the problem with designing shoes, you can't make them all like boat shoes just because one rider likes to wear that style and looks cool, but then you can make them all like 1970's basketball trainers…you have to be versatile.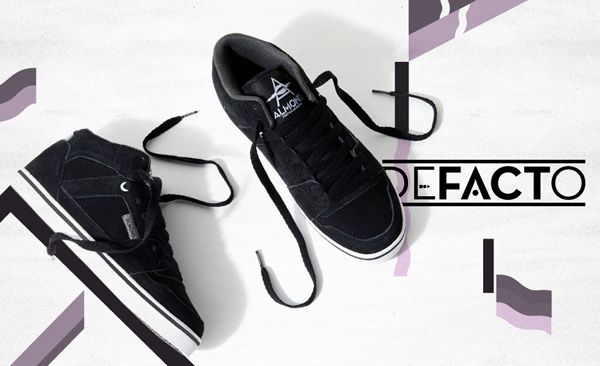 Defacto
What about the apparel side of things? Do you guys have t-shirts, stickers and random other bits and pieces available as well?
Yeah, check out www.almondfootwear.com and have a browse! Make your own minds up, haha. Oh, and we are going to do hats soon.
I'd imagine it's a bit early for you guys to start working on a DVD. Are there any plans of a team video yet or are you guys just focusing on the high end web videos that you have been dropping for the time being?
No plans as of yet, but I think if we did do a DVD then it would probably some kind of documentary style thing. We do have a lot of plans so I guess just watch this space.

Greg Henry
I know you just took the trip with the U.S guys and the U.K guys went to Tenerife recently as well. Do you have any more trips for the teams that you can tell us about? How about something for the newly formed Canadian team?
We are working on ideas now, nothing really planned to be fair. We are just so busy on the new shoes..then we can go traveling, haha.
Speaking of the team. Who's all on the teams these days? Pro, flow, distributors, etc.
Oh you all know the guys by now haha, one thing we did was just have a family. So many of the riders are amazing in all sorts of different ways, we kind of hate labeling them as pros or flows etc, its weird. Our latest additions have been Dennis Erhardt, IZ Pulido and Muffin Man.
Check out their team line up right here!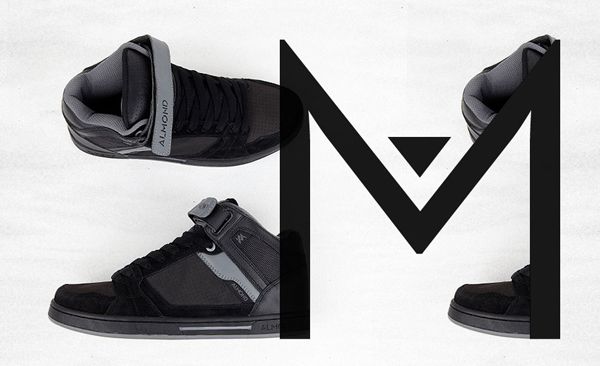 Magnus
How does somebody go about getting hooked up by Almond? Do you have a way you go about picking the guys for the team?
We pick, we have to. Almond is so much about a certain style and a creation we all worked hard on. It's hard as well, I'd love to flow everyone but we really want the brand to fit the riders and vice versa.

Jaumell Campbell
Let's say somebody has an issue with one of your shoes. Do you guys offer any sort of warranty? How would somebody go about getting a problem solved?
We have the best service when it comes to this and I think you have to. Any company that is new is bound to have teething problems and it's always common to get defective shoes, this has happened to us in fact, not too many thankfully, but everyone who has had problems has just emailed us and we have sent brand new pairs out. We also take shit, like, really seriously so everything we get back we show to the makers and work with them to make it better.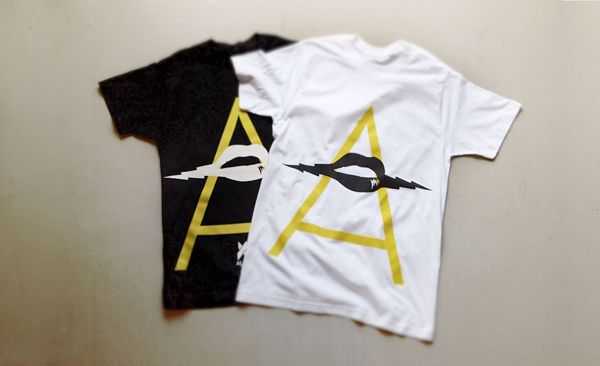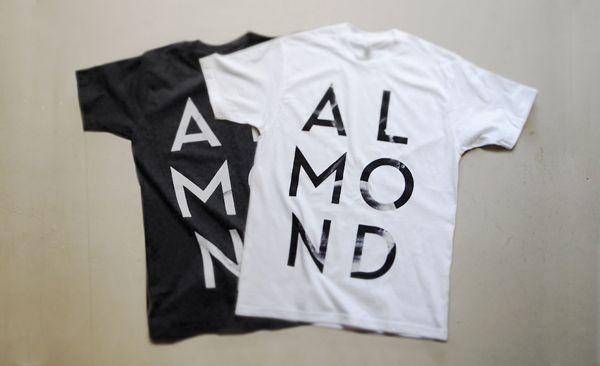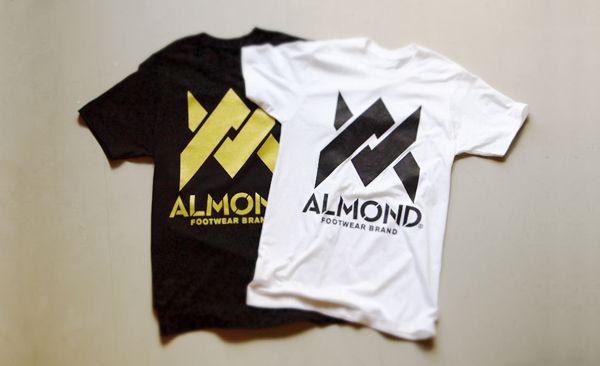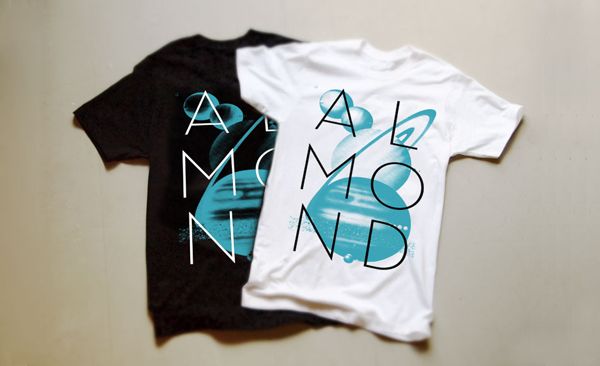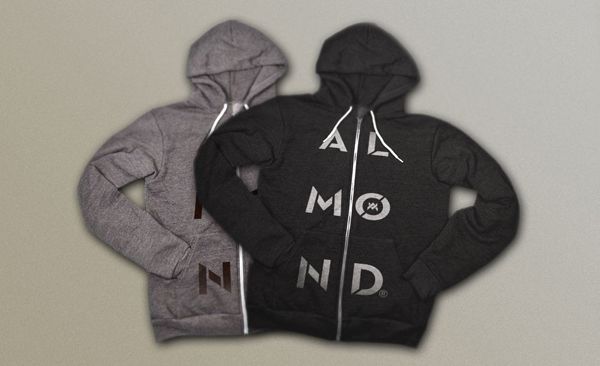 Almond even makes clothing look good.
Who should somebody contact if they have general questions about a shoe or the brand?
Me, haha…yeah, send me an email (paul@wemakethings.de) and I'll send you one back! If it goes in my spam, please don't hate me.
Who should shops and distributors contact to get Almond in their shops and warehouses?
Same again, email me directly (paul@wemakethings.de) and if I'm not falling off my bike in a car park somewhere I'll get right back.
Is there anything I missed you would like to add?
I think you covered everything you bloody interview master you. Thanks though and thanks to everyone who is supporting us, all our Facebook fans and BMX'ers repping our products, we really are stoked on this.